A diversified affiliate portfolio is one of the key fundamentals of managing an affiliate program and is a concept all affiliate managers should be across. We take a closer look at affiliate diversification and how its application to an affiliate program will help build a platform for success for a brand.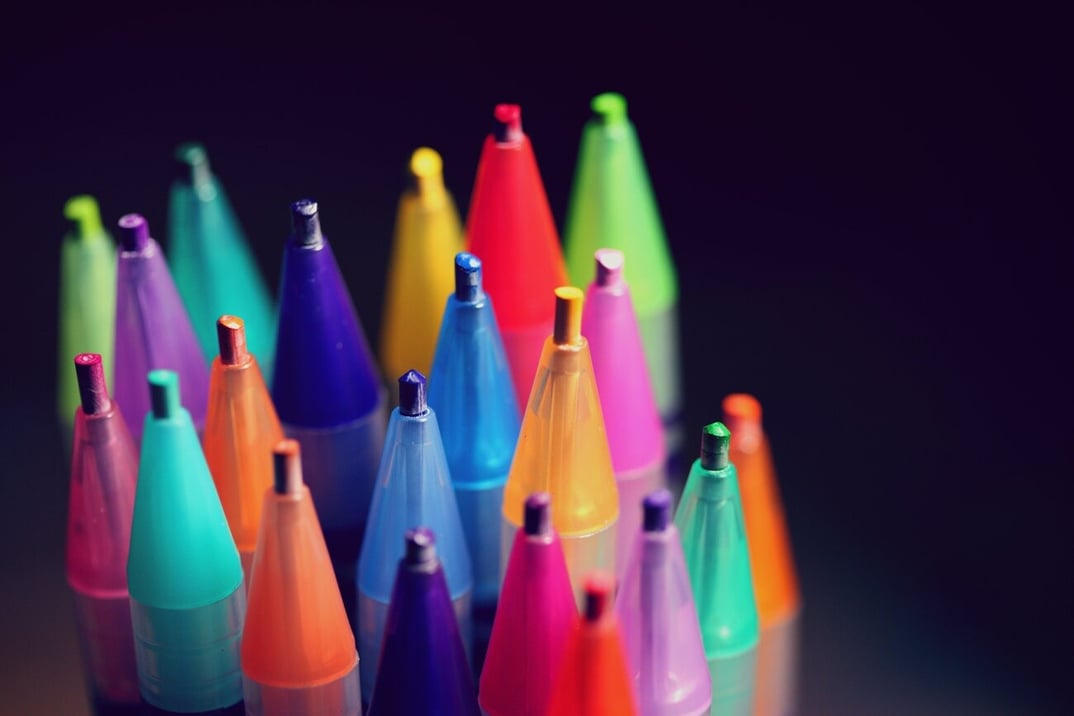 The most successful and enduring affiliate programs offer a well-diversified affiliate portfolio. However, many marketers rely heavily on one or two affiliates to drive most of their business's revenue.
To ensure long-term success, it is essential to diversify your affiliate program with a balanced portfolio of different affiliate types - each contributing towards its program goals. With affiliate marketing making up over 6% of an advertiser's online revenue, affiliate diversification is crucial to affiliate program management.
Let's look at the principles of diversification and how they can be applied to an affiliate program.
What Is Diversification?
Affiliate diversification involves expanding your program to include a range of affiliates with different niches, audiences, and promotional strategies. From content influencers to cashback, these affiliates offer a range of promotional strategies that can drive your business goal at every stage of the customer funnel.
By recruiting diverse affiliates to your program, you can reduce reliance on a single affiliate and mitigate the risks associated with events beyond your control. For example, it may be changing search engine algorithms or shifting consumer behaviours.
According to the IAB Affiliate and Partnership Industry Review, both advertisers and affiliates are ramping up their affiliate marketing efforts. More than half of advertisers surveyed plan to increase their affiliate marketing efforts over the coming year, and around 44% of publishers are working with more than 500 advertisers. This signifies the importance of a well-placed affiliate marketing strategy.
At its heart, affiliate diversification enables a brand to reach new and different audiences while simultaneously mitigating program risk. Diversification serves a dual role: managing risk and maximising the potential of a program. We take a closer look at each of these concepts.
1. Diversification as Risk Management
Consider two advertisers with affiliate programs that work closely with Affiliate X.
Advertiser A operates a restricted portfolio of affiliates where Affiliate X accounts for 60% of program revenue.

Advertiser B is a more open and diverse affiliate program where Affiliate X accounts for only 15% of program revenue.
Unexpectedly Affiliate X has been acquired by another business entity and ceased its affiliate activity.
Which of the advertisers is better positioned to weather this external shock?
This is an all too real scenario faced by many affiliate managers. A diversified affiliate program provides a strong foundation for brands, which mitigates the program from external, unexpected situations – thereby reducing the risk profile for a program and protecting its revenue stream.
2. Using Diversification to Maximise Program Potential
Diversification allows an affiliate manager to explore and test new promotional methods from a vast spectrum of affiliates. As the affiliate channel continues to evolve, understanding these methods and their relevance to a brand can help shape an affiliate strategy and create opportunities for a brand to reach a wider audience.
For example, traditional media houses have seen a 31% uplift in traffic and 53% growth in sales. This changing nature of affiliate marketing requires brands to diversify to be agile. A narrow-focused approach to the affiliate channel will only limit the potential of the channel and the brand.
Brands that are open-minded about exploring different promotions through multiple affiliates can react quickly if an opportunity appears with a selected channel, rather than being limited to working with two or three affiliates.
The great advantage of affiliate marketing is the flexibility that brands are afforded in this channel. Through exposure to different types of affiliates and their promotional methods, brands are in control over their affiliate strategy.
For example, working with coupon affiliates can add immense value to your affiliate program and help you achieve your program goals. This holds true for many other affiliate promotional methods, whether it's social media or in-store.
The Commission Factory network provides affiliate managers with a high degree of flexibility through the various functionalities of the platform. This includes setting up dynamic commission rules depending on your business needs, enabling correct attribution through our clickless tracking solution, and improving conversion rates through the Integrations Marketplace and clean data feeds.
3. Stay Ahead of Your Competition
Another advantage of affiliate diversification is that it can help you stay ahead of the competition. By working with affiliates in various niches and markets, you can stay up-to-date with industry trends and consumer behaviour changes, enabling you to adjust your program accordingly.
For example, reward models and content are primarily used in affiliate marketing, but other methods, such as buy now, pay later, coupons, and paid search, are equally effective in driving revenue.
How to Diversify
The first step for an affiliate program manager is to define an affiliate strategy and set program goals and objectives accordingly. This could be using the affiliate channel to seek new customers for a brand or driving as much revenue as possible.
Brands should understand the different promotional methods commonly used by affiliates on our network. Following these methods will help shape their conversation and relationship with affiliates, which can be high-value and enduring.
Commission Factory's Help Centre article helps brands learn about different affiliate types and how to promote a brand to a broader audience. To maximise the potential of the affiliate channel, it's recommended that brands go beyond more than two affiliate types.
Comparison sites can be a highly effective way to drive new customers to a website. Specialist coupon affiliates, coupled with an effective coupon strategy, can also help achieve program goals - whether it's a higher AOV or new customer acquisition.
Over the past few years, cashback affiliates have achieved extraordinary revenue growth for their portfolio of businesses as Australian consumers become familiar with cashback. Niche content affiliates, bloggers and technology partners can also help elevate a brand to a broader audience.
The benefit of the affiliate channel is that different types of affiliates will reach out and seek to establish a partnership with a brand. The channel is naturally diverse, so brands should leverage this diversity to help shape an affiliate program.
Brands should also be aware of the strengths or limitations that each of these affiliates delivers. A significant advantage of affiliate marketing is that, as a performance channel, brands can try or test new promotional methods for a program with minimal risk.
Finally, we recommend retailers review the affiliate mix of a program every quarter to ensure the program has a balanced blend of different affiliate types that contribute to its revenue.
To summarise, here are the key strategies brands can employ to diversify their affiliate program:
Define an affiliate strategy.

Know and understand the various

affiliate promotional methods available.

Determine

which

of these methods is relevant to achieving goals and objectives

, and don't forget to explore new opportunities.

Establish a relationship

with selected affiliates

. Brands and retailers may find that affiliates are more likely to reach out.

Monitor and review the affiliate mix quarterly to ensure affiliate balance.
Key Takeaway
The possibilities are endless with the affiliate channel. Ensuring your program is well diversified will help future-proof your revenue and allow you to explore opportunities for new customer reach.
Expanding your program to include a range of affiliates can reduce risks, improve credibility and visibility, and help you stay ahead of the competition. So if you want to take your affiliate program to the next level, consider diversifying your affiliates today.
Need help finding affiliates? Get in touch with Commission Factory to start diversifying your affiliate program.