TikTok has become one of the biggest social media channels, capturing the attention of Australian as well as global consumers. In this guide, we discuss how to become a TikTok affiliate and leverage the power of TikTok affiliate marketing to generate more revenue.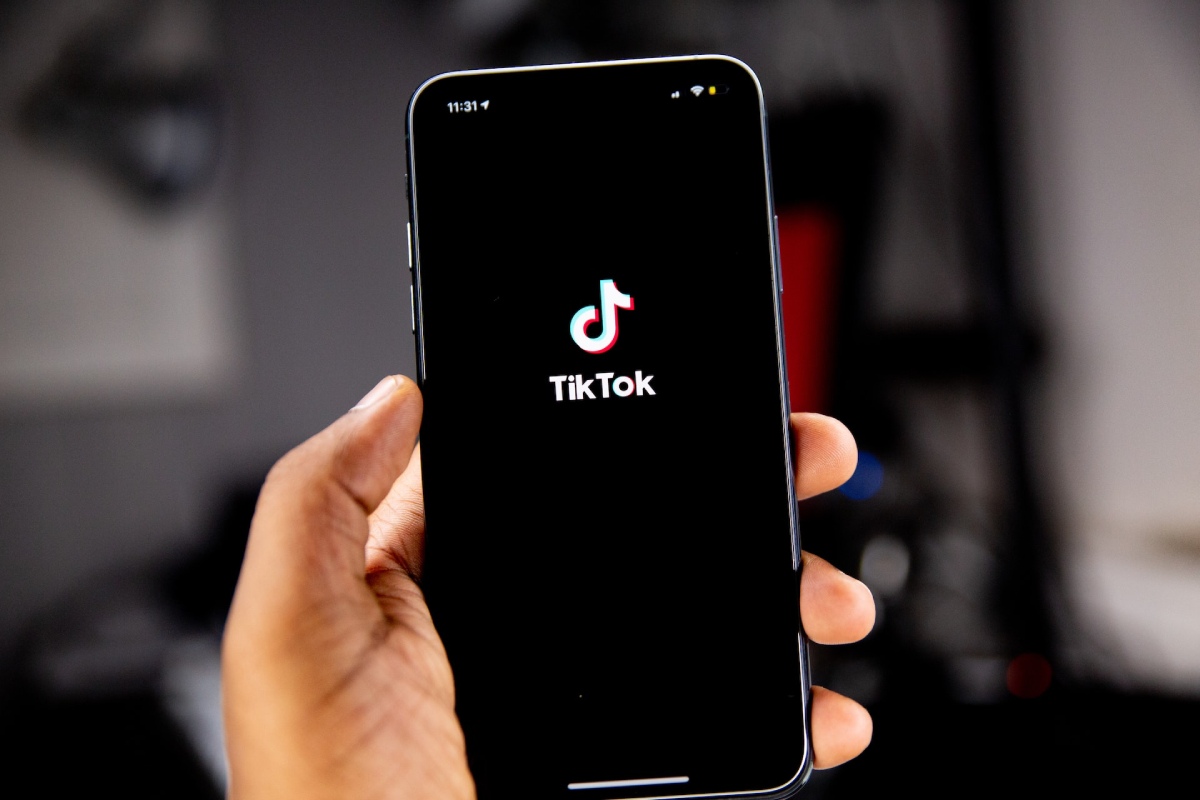 Table of contents:
What is TikTok?
TikTok is a social media app that allows users to view, create, and showcase short-form videos. Creators can shoot, edit, and share 15-60 second videos embellished with filters, music, animation, special effects, and more. Content on TikTok typically ranges from knowledge-sharing to art, dance, trends and memes. Users can search for content on the platform through a search query or by following a hashtag (#).
It's no secret that short-form videos are becoming increasingly popular on social media.(1) This has led to what can be called the TikTok-ification of social media platforms today (i.e. Instagram Reels, YouTube shorts).(2) From dance challenges to social trends and hashtags, TikTok users deliver short, snappy content that's engaging, fun, and easily digestible for users.
Currently, over 7.5 million Australians have downloaded TikTok, and users spend the most of their time on TikTok than any other social media platform. Australian TikTok users use the app 40% more in 2023 than 2022, while Facebook shrunk by 3% in their user growth. (3)
TikTok's rapid growth opens up a host of marketing opportunities. The aesthetics of user-generated content on TikTok has the ability to influence viewers to buy the product, and a prominent hashtag often seen on the platform is #TikTokMadeMeBuyIt.(5)
According to a survey (PDF Download) of students aged 16-24 by Student Beans, 55% of TikTok users have made a purchase after seeing a product on the platform, and 41% of users would consider buying something directly off the app.(4) Combined with the dominance of mobile traffic, TikTok offers marketers a unique way to promote their brands and increase product sales.


TikTok Users in 2023
Over 60% of TikTok users are comprised of Generation Z, which refers to users born after 1996.(12) A generation with high levels of education and digital nativism, many Gen Z have started using TikTok to search food recipes, restaurants and places to go, and even read the news. (6)
Although the majority of TikTok's users are young, the numbers are slowly changing to include a more mature audience.(15) Moreover, because TikTok is a relatively new app, new demographics are constantly being added, along with the easier implementation of in-app ads and less bias from the audience.
Like other social media networks, TikTok is also used by a variety of celebrities and influencers. Celebrity figures like Mark Zuckerberg, Will Smith, and Jimmy Fallon are active on the platform, in addition to other TikTok stars who count their followers in the tens of millions.(13)
But perhaps one of the biggest statistics for TikTok is the level of engagement rate it has. According to research, YouTube micro-influencers have an average engagement rate of 1.63%, and on Instagram it's 3.86%. However on TikTok, engagement rates are at 17.96%.(14)


How Does TikTok Work?
TikTok makes it easy to shoot, edit and upload videos. The app is intuitively experimental and fun, and users have access to an assortment of filters and effects, as well as a massive music library. Expressing creativity is a high priority for TikTok creators, with creative impulses ranking above social factors as the motivation for creating content.(16)
Most central to TikTok's success is its algorithm, which uses artificial intelligence to make personalised recommendations for viewers. TikTok makes content discovery central to its experience, thus setting it apart from other social media platforms.
One of the algorithm's metrics is 'Collaborative Filtering', which populates and recommends TikTok videos to users via the 'For You' page (FYP). The app's ability to curate short-form videos for its users is nothing short of addictive, and it is uncannily good at predicting videos that will get your interest.
Unlike other predictive social media algorithms, TikTok doesn't just curate FYPs based on the users comments, view, or likes on the video. Instead, it actively tests its predictions by showing videos that it thinks might be enjoyable for the user.(17) Additionally, TikTok populates videos based on geolocation, which is now quite common amongst many apps.
What Is TikTok Affiliate Marketing? How Does it Work?
TikTok affiliate marketing uses TikTok as a platform to promote products and services of advertisers in return for a commission or a fee. It works by monetizing a TikTok publisher or content creator's large following base to either promote a product or service or to create brand awareness.
Before selecting TikTok as the right avenue for affiliate marketing efforts, brands need to consider TikTok's audience. While TikTok's active users are from various generations, and backgrounds, 58.9% of TikTok users in Australia are aged between 18 and 24 years old.(18)
Given the level of influence it has, affiliate marketers can leverage TikTok's demographics to reach their target audience. Using TikTok for affiliate marketing can be a great way to increase brand awareness, gain new customers, and build loyalty. Users love engaging with brands that are both personable and fun, and TikTok encourages such content.
Affiliate marketing on TikTok can be done through organic unpaid content or paid advertising. Larger affiliates and brands have created contests, challenges and brand takeovers on TikTok. An example of this is Naked Sundays, who are ramping up their social media presence to reach more Millennials and Gen Z.(19) For businesses like Naked Sundays, TikTok offers a more engaging way to reach the younger demographic than Facebook or Instagram Ads.


What Is TikTok for Business?
TikTok For Business was introduced as a self-serve ad platform for advertisers. Prior to the launch, product owners were not allowed to run ads on the platform. But, with a TikTok Business Account, advertisers can now interact with all of TikTok's available video formats, including in-feed videos, brand takeover, TopView, branded lenses, and hashtag challenges.
Combined with the platform's growing user base, TikTok For Business has helped establish TikTok into a much more robust forum for brand promotion and affiliate marketing.


How Does TikTok for Business Work?
TikTok for Business is a paid advertising feature of the parent app, which not only allows major brands to share big promotions, but also allows smaller creators to create a niche for their business.
Creating a solid TikTok affiliate marketing strategy requires content creators and brands to develop great marketing content on the platform. Here are some of the ways they can do it.


Getting Engagement Through Content on TikTok
When promoting a brand through affiliate marketing, publishers and advertisers should understand how to leverage the platform with a targeted TikTok strategy. To get started, they can try the following specific tested methods of gaining engagement:
1. Identify Content
Affiliate marketers need to plan out their content calendar. They should opt for a variety of popular trends, dance videos, tutorials, user generated content, hashtag challenges, or a mixture of these content types.
For example, fashion retailer Kookai showcases their outfits using various aesthetic content which include behind-the-scenes shoots, outfit-inspirations and tips, and influencer collaborations.
2. Engage the Brand's Audience
Publishers should be aware of the user interface and how to make short form and fun video clips successfully. Variety in content is key, so they should maintain a healthy balance between fun posts and business/affiliate marketing promotions to keep the brand's audience entertained and engaged.
3. Be Consistent with Uploads
Maintaining a balanced weekly schedule for video uploads to maximise reach to the target audience is important. To help companies stay on top of the feed, location tags and using relevant hashtags can be incredibly beneficial in engaging audiences in and around a brand's locale.
4. Use Hashtag Challenges Creatively
Hashtag challenges bring a fun and interactive twist to regular content. They also help streamline the flow of information and target the right audiences. They are especially helpful for creators and influencers who can tag their audience to spread the challenge, such as dance challenges, which promote a cause or brand.


Brand Marketing
An affiliate marketer looking to create a following for their product has a greater chance of being noticed if they are on TikTok. Here are the top three ways affiliates can encourage engagement:
1. Tutorials and Demos
Many traditional cosmetic brands now have established presence on TikTok.(7) For brand and affiliate marketing promotions, especially product marketing, video footage is a great tactic to show how the product works and different ways in which the product can be used.(10) Makeup tutorials, for instance, are a particularly popular category racking up millions of views.(8) In between these promotional clips, challenges can be added with the product to further increase its visibility.
2. Special Occasions and Holidays
TikTok can also be used to market to an audience that is gearing up for a special day, event, or holiday. Publishers and advertisers should consider running product give-aways or having discounted prices for special occasions. This helps brands distribute products while reaching new consumers and increasing engagement.
3. Brand Filters and Stickers
TikTok offers a feature that enables creators to add filters and stickers to their content. Marketers promoting a brand can encourage their audience to use the same filter or sticker, thus accelerating passive marketing.


How to Advertise on TikTok in 2023?
While the previously mentioned methods help marketers make the most of TikTok's organic reach, TikTok advertisements allow for a more targeted delivery of brand promotion. The packages range from a minimum investment of $500 up to $150,000 for the Hashtag challenge. These ads can be localised and personalised based on user settings preferences.
The options include:


1. In-feed Videos
In-feed videos appear while a user is scrolling. As a form of native advertising, each video will fit into the general feed. In-feed videos are easily scrollable and straightforward to track in terms of performance.


2. Brand Takeover
A brand takeover video is presented as a full-screen immersive ad. Brand takeovers are usually shown within the first few seconds upon opening the app and play for five to six seconds.


3. TopView
TopView ads are a hybrid between in-feed and brand takeover videos. These ads start playing as soon as a user opens the app, are usually 60 seconds long and take the most premium space


4. Hashtag Challenge
Hashtag challenges are a simple way for brands to promote user generated content (UGC). To run a hashtag challenge, brands will post videos encouraging user submissions using a custom hashtag. The success of the challenge is determined by how well-received it is by users.


5. Branded AR, or "Branded Scan"
Branded AR or branded scan lets marketers create ads with branded lenses, stickers, 2D, 3D, and other custom augmented reality (AR) effects that users can later add to their content.


How to Become a TikTok Affiliate in 2023?
Brands or affiliates can make the most of TikTok with consistent engagement and by becoming well-versed with brand marketing on the platform. Most importantly, publishers and advertisers should understand the application's algorithms that push personalised ads into user feeds to help boost promotions.

How to Monetize TikTok?
Here's how content creators can best monetize their TikTok content.
1. Building an Audience
Posting frequency is one of the variables TikTok takes into account when determining how many users will see a creator's content. The more content a user posts, the better it is for their following and engagement rates.
Affiliates marketing on TikTok would do well to post regularly and interact with content relevant to their niche.
2. Selecting an Affiliate Program for TikTok
Once an account has a decent number of followers, it can be used for affiliate marketing. Affiliates should select a vertical they are passionate about and do some research to see what kinds of offers are available.
When choosing an offer, affiliates can work directly with an advertiser or join a network. Platforms such as Commission Factory offer access to multiple offers from a variety of advertisers, and affiliates can log in at any time to view their sales and stats or browse the advertiser marketplace.
3. Capturing Information With Lead Magnets
Since TikTok does not allow affiliates to place affiliate offer links on their ads or content, affiliates need to capture contact information using a form on a landing page to generate leads.
If advertisers have a limited budget but still want to run a promotion, TikTok has recently rolled out a new feature to experiment with the way users shop through the app. This feature is similar to Instagram's 'Swipe Up' link via stories. TikTok users can easily be redirected to the brand's website through a link placed in the description of a video.
To collect information from as large a user pool as possible, affiliates should focus on developing quality content and testing different variables for optimal ad performance. Platforms like Commission Factory make it easy for affiliates to discover and partake in strategies that work well for their pages, while helping advertisers expand their reach to new audiences.
To learn more about what is provided for affiliates and advertisers at Commission Factory, visit our FAQ.


Is TikTok Good for Business?
Yes. Being one of the fastest growing social media and content sharing platforms in the world, TikTok offers a lot of potential for business. Social media marketing is highly competitive, with most platforms adhering to a rigid content sharing process. This makes TikTok for Business unique.
Moreover, TikTok's business promotion field is less saturated, offering affiliates greater opportunity to engage with their audience and convert. TikTok is also the fastest growing app among youth, providing affiliates and advertisers access to a larger audience with higher levels of in-app sharing activity.(9)


Final Thoughts
With many major brands shifting to TikTok, affiliates and advertisers who decide to take their marketing efforts to TikTok can expect good conversion rates.
TikTok also enables marketers to explore new methods of advertising that are fun, trendy, and creative. TikTok advertising is also relatively cheaper compared to traditional and mainstream methods, and content spreads much faster on TikTok as compared to other platforms.
Commission Factory is not only the Asia-Pacific region's largest affiliate platform, working with more than 800 of the world's biggest brands, but is also a performance marketing platform that allows content creators and influencers to earn money and online businesses to increase sales.

Frequently Asked Questions


Is TikTok Affiliate Marketing Profitable?
Yes, TikTok is one of the fastest growing social media apps. Influencers on TikTok have average engagement rates of up to 17.96% compared to only 3.86% for Instagram and 1.63% for YouTube. This makes marketing on TikTok highly rewarding.


How Many Followers Do You Need on TikTok for Affiliate Marketing?
Although you can start TikTok affiliate marketing even with a few followers, having more than 10,000 followers allows you to add clickable links within your TikTok stories, thereby making affiliate marketing more effective.
References
1.Five Insights Into The Popularity Of Short-Form Video Content | Forbes
2. What the TikTok-ification of Social Media Platforms Means for Your Brand | We Are Social
3. Digital 2022 Australia: Online Like Never Before | We Are Social
4. An Inside Look at Generation TikTok | StudentBeans
5. 20 viral 'TikTok made me buy it' must-have Amazon finds you need now | NYPost
6. For Gen Z, TikTok is more than entertainment. It's a search engine | Mashable
7. What are Traditional Premium Beauty Brands Doing on TikTok? | MMI Analytics
8. Why This TikTok Makeup Tutorial Has Over 17 Million Views | Huda Beauty
9. TikTok was the top app by worldwide downloads in Q1 2022 | Techcrunch
10.The Power of Video Content | Commission Factory
12. TikTok Statistics – Updated Jan 2023 | Wallaroo Media
13. The 20 Most Followed Accounts on TikTok | Brandwatch
14. How TikTok Has Changed The Way Gen Z Shops Online | Forbes
15. TikTok by the Numbers: Stats, Demographics & Fun Facts | Omnicore
16. Is TikTok setting the scene for music on social media? | GWI
17. How TikTok's algorithm made it a success: 'It pushes the boundaries' | The Guardian
18. TikTok Users in Australia | Start.io
19. Naked Sundays | TikTok