Video content was the source of entertainment, education, and a distraction in 2020. Could it be a way advertisers can reach new consumers this year?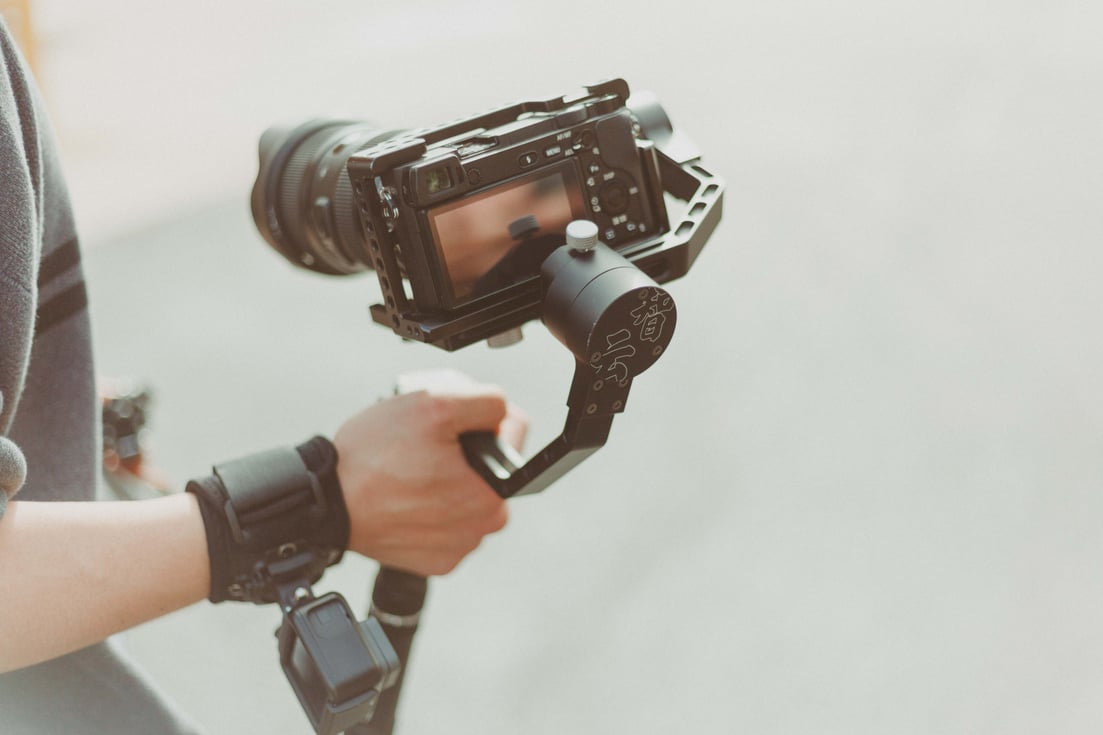 The frequent and lengthy lockdowns of 2020 saw people spending most of their time at home. Taking up new hobbies like baking and board games, learning new languages, and clearing seasons of their favourite TV series in one sitting. We also spent way more time on the internet, emailing, browsing, banking, and watching videos. Commission Factory has partnered with Avid Collective to discuss why video is a creative and important way to reach prospective consumers, and how it can help add value for marketers through their affiliate and partner activity.
Whether using Instagram, YouTube, TikTok or Facebook, people are spending over 80% of their time on the internet watching videos (1). On average, consumers scroll through the equivalent height of the Empire State Building on their phones every day(2), which means that advertisers need to arm themselves with the best formats and amplification strategies to win the battle for the attention of their ideal audience. Consequently, companies should consider putting more of their marketing budget into video content to win those precious 30-seconds of someone's day. The rise of platforms like TikTok in Australia alone has exploded, with over 2.5 million Australians using TikTok in 2020(1). TikTok has put video creation and consumption in the hands of users, with user-generated content providing more opportunities for brands than ever before to use a better medium to communicate in ways that audiences love. We predict that video will continue to grow, not just as a medium but also to drive more engagement and action by brand users, particularly driving consideration and purchase.
With technology being at arm's length and always readily available to anyone anywhere, the overall demand for video content is up. Studies show that 54% of consumers want to see more content from brands or businesses they support(3). Video marketing is quick, engaging and is easy to get trending if done the right way. An example is YouTube, the second-highest Social Media Platform globally, with 79% of people having a Youtube account (4). One of the main reasons for this is accessibility. YouTube makes it simple for users to create and share content with large audiences. As a result of the simplicity, it attracts content creators from around the world.
In Australia, we consume over 90 minutes of video content every day(6), averaging 23 days per year. Video builds emotional connections with audiences, immersing users in a story in an engaging way that still images and audio can't offer on their own. For marketers, this creates a unique opportunity to highlight key aspects of campaigns or brands by engaging audiences in stories and building excitement while informing users about a core proposition. Video content is also prioritised by social platforms, taking precedence over links or images in feed and story environments because it is a highly engaging format for users. Instagram stories and reels are a great example of how brands can form an emotional connection and more direct relationships with their audiences. With over 800 million unique monthly users on Instagram, using video marketing on the platform is a valuable addition to a brand's marketing strategy.
To help promote using social media, we have created a Help Centre article on how you can promote using Instagram and an article on 15 creative Instagram affiliate marketing methods.

What is the best way to create and develop video marketing?

The best way to create and develop a video marketing strategy is to consider every piece of video content as part of a comprehensive brand strategy with the campaign's specific objectives in mind. Each piece of content should come with a clear plan for the role that it plays. Brands have traditionally utilised video marketing strategies with limited assets to support overarching brand strategies and many communications. The crucial difference that needs considering when developing video marketing is strategy across each piece of content. There are so many different types of videos that advertisers can create, so it's worth considering the kind of content that best serves the brand's purpose, like point and shoot, video articles, or even products and animations. Then where the content will go. It's essential to think about whether the audience is more or less likely to engage, given the environment.
Avid Collective has created multiple solutions to suit the many diverse campaigns and objectives that brands might have. They have worked with some key brands such as New Balance, Coca-Cola Amatil and Youfoodz on campaigns that range from creating brand awareness to eCommerce specific campaigns to assist brands in driving sales. Avid has taken the needs of these brands to engage audiences by showcasing the unique value proposition of these brands through their unique content format, reaching new audiences and ultimately generating sales.
These campaigns have all used one of Avid Collective's solutions (listed below):

Advocate & Influence:

The

Advocate & Influence campaign solution leverages the trusted voices of

their

media brands to advocate for brands, products, or campaign messages, using audience segmentation and

Avid's

1st-party data to deliver this in a more relevant manner.

Creating News:

Avid's

Creating News solution showcases announcements about products or brands by creating excitement through newsworthy content that generates audience engagement and interest.

Showcase & Drive:

The Showcase & Drive solution highlights product recommendations, and unique points of a brand or campaign, in a manner that audiences love before driving audiences through to the website or landing page to find out more.

Prospecting: Using

Avid's

strengths in

personalised

content,

the

Prospecting solution

contextualises

products in unique ways, driving the highest rate of new users back to landing pages of websites

eCommerce Acquisition:

The

Commerce Acquisition solution has been developed as a sophisticated eCommerce product to drive incremental sales by constructing full-funnel campaigns that leverage video content to drive users

to

conversion.
How can Avid Collective Support Content Creation in the Affiliate Channel?
Avid Collective believes that affiliate and partnership marketing as a channel has a huge opportunity to grow the funnel and help leverage the industry's automation. It can also help brands drive more audience engagement, new user acquisition and even brand goals through various audiences and content providers. Avid aims to help brands deliver highly relevant, personalised content to users with video and help support that growth.
Advertisers can speak to our team regarding Avid Media or Avid Digital to leverage our ability to produce content at scale with over 40,000 videos published over the past two years. We have perfected the art of creating and distributing video having developed a formula for consistently driving value from our video marketing. Our 'inspire, inform and drive' formula engages audiences with a hook to grab attention, then informs them to drive consideration and shift behaviour, before garnering immediate action through a strong call to action.
What are your plans for the future?
We are in the process of launching our custom-built Avid Marketing Platform, Ava. Ava is a cloud-based end-to-end platform created to supercharge advertising ROI by enabling brands to produce, amplify, analyse and optimise digital content executions at scale. With data-driven strategic insights at every step of the way to guide user decision making, it is an all-in-one, self-serve tool. We will also have our team of marketers at the other end of the platform, ready to support and even execute on behalf of brands who prefer to leverage our team's expertise.

Brands will work with Ava across all of our business units, as detailed below:

Avid Media – Brands will create, approve and monitor campaigns with the Avid Media brands through Ava by leveraging our self-serve tool or working with our team of marketing experts.

Avid Digital - Ava will allow us to offer more effective services with far greater efficiency at every step of the process whilst giving clients more visibility and control.

Avid Partnerships – Brands will be able to brief their campaign, review & approve all your digital partners and then monitor the campaign's performance all through the Ava platform.

Ultimately, we believe Ava will change the way we work with brands across all our business units as it will help automate a suite of the laborious tasks, better bring to life the planned executions, and optimise during campaigns to drive maximum impact.
If you are a marketer looking to use video content through partnerships like Avid Collective or even directly through uploading videos to the Commission Factory platform, we encourage you to engage with your Commission Factory representative for partnership introductions. You can also find additional information on using or uploading video creatives to Commission Factory by visiting our Help Centre or contact us.
Sources
Related Article: