Affiliate marketing on Instagram has opened up the doors for brands and influencers to work creatively together. By utilising the power of word of mouth marketing, consumers are more likely to buy.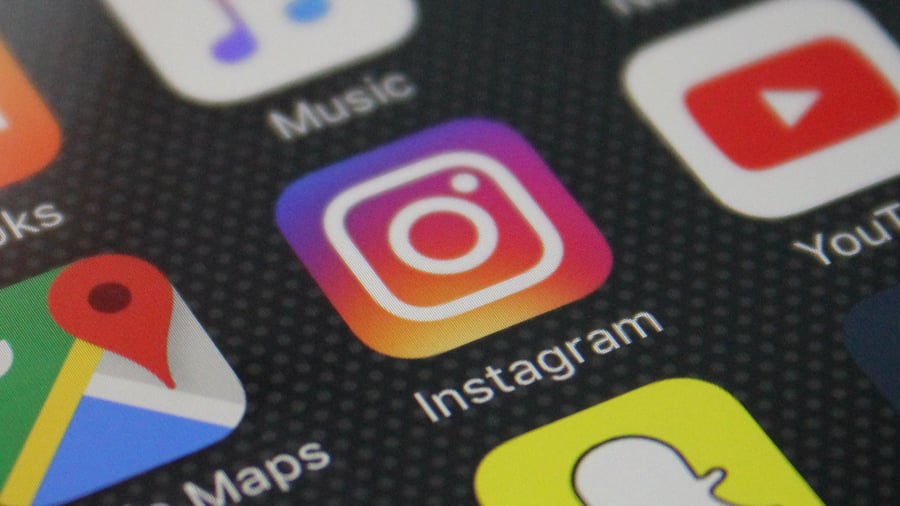 Table of Contents
How does affiliate marketing for Instagram work?
How to create the perfect Instagram profile
15 key strategies for affiliates on Instagram
---
Why do affiliate marketing with Instagram?
Affiliate marketing on Instagram has opened up the doors for brands and influencers to work creatively together. By utilising the power of word of mouth marketing, consumers are more likely to buy via social media.
Instagram is the #1 social media platform used by brands for their influencer campaigns. As of January 2018, Instagram dominated all other platforms at 78% usage compared to only 16% for blogs, 4% for YouTube, 2% for Facebook and 1% for Pinterest. With 29% of Instagram's top posts coming from influencers or brand ambassadors (aka affiliates), they are dominating the game when it comes to user-generated content.
According to Statista, as of June 2018, Instagram reported having 1 billion monthly active users. It is now over three times the size of Twitter.
Mark Fidelman, Chief Marketing Officer (CMO) of Fanatics Media, wrote:
"Instagram is the No.1 influencer marketing platform. And social stars are moving from Snapchat and Twitter to Instagram. Why? Because influencers follow the money and where is the money? Instagram. Why? Because they make it easiest for digital marketers to succeed."
This isn't something that should be ignored, especially for brands when they are looking at Instagram affiliate marketing strategies. So how can a brand, affiliate marketer or influencer get started?
How does affiliate marketing for Instagram work?
Affiliate marketing enables influencers to earn a commission on each sale they refer to a brand's website. The brand needs to be working with an affiliate network or affiliate program in order for a sale to be tracked correctly. It is mutually beneficial for both brands and influencers to work together to try to maximise sales.
Benefits of working with influencers for affiliate marketing
Brands who work with Instagram influencers on an affiliate basis can expect to see several benefits including:
Increased engagement with your brand
When an Instagram affiliate posts a product picture on Instagram, they usually tag the brand they are promoting in the comment and also link to the specific product.
This means that when people are browsing and reading the comments, your brand will be prominent in the eyes of potential customers. If they click on the tag, they will be directed to your Instagram page. And if they copy and paste the link to the product you will gain more traffic. So it's a win-win situation.
VaynerMedia CEO Gary Vaynerchuk shared his practical strategies in a $1.80 Instagram Strategy to Grow Your Business or Brand. This much-dissected content being discussed by influencers is worth a read.
Word of mouth marketing is incredibly effective. It can have an increased conversion rate of up to 4.5% because word of mouth marketing is more powerful and more likely to lead to a sale. With this in mind, working with an Instagram affiliate is a great plan to bolster your marketing budget via social media.
Creating ongoing relationships between Instagram influencers and brand
When an Instagram influencer works with a brand and is successful in terms of generating more sales and more engagement with potential customers, it is likely that both the influencer and the brand would be interested in repeating it. This is ideal for brands that don't just want a one-time promotion with a potential new ambassador.
How to create the perfect Instagram profile
Whether you're a brand, influencer or affiliate marketer, creating a good Instagram profile isn't as easy as it sounds. In principle it's simple - take a good photo, upload it, add a filter and upload it.
However, some of the most successful accounts have taken steps to make sure their Instagram stands out from the crowd so that they can gain more followers. And if they are an influencer, it paves the way for big brands to want to work with them to reach a wider audience.
Choose a good username
The first is to choose a good, memorable username so when people are tagging you in their photos on Instagram they don't have to search hard to find you.
It's best not to have any strange characters in your username as it can make it more difficult for people to find you.
If you have a Twitter account, keeping the same username as your Instagram account can help when people are looking for you. Brands should use an Instagram handle that is the same as the brand name.
Pick a relevant profile picture
Next, make sure your profile picture reflects you. If you are a business it should include your logo and not a photo of yourself. If you're an individual, generally speaking, a headshot will do the trick.
Make your Instagram account public
Check to see that your Instagram is accessible to everyone. If you set your Instagram account to private then you have to approve each person who wants to follow you.
And they can't see any of your images until they have been approved. This will slow down the whole process of gaining followers.
Switch to a creator account



For influencers and content creators, having an Instagram creator account will enable you to access exclusive features, such as 'insights'. Insights allow creators to view statistics on their account, content, audience and more.
Create an informative bio
Make sure your bio includes some good information about you or your company. You have 150 characters to show off what you're about – so make them count.
Be sure to include your website link and a way of contacting you as well. This is important for influencers and also for brands. At the moment, it isn't possible to search bios for keywords and hashtags. So don't worry about using those in your bio.
Pick brands that fit your niche
If you are an influencer, generally speaking, it is good to work with brands that fit with your audience. Otherwise, a post will look like it's out of place in your Instagram feed. It could lose you followers or cause people to write negative comments on your post.
Use captions and geo-tagging
Include relevant information about the photograph and ask a question of your followers. This is important to drive engagement to your posts and it gives people the information they are searching on.
Geo-tagging can help when customers want to find out where something is located. A blogger utilising geo-tagging might include where they are in the photograph. Brands should geo-tag store locations to make it easier for people to find.
Use niche-relevant tags and hashtags
When you are posting a photo make sure you use relevant tags. To choose the best tags for your content, you need to research your audience to find out what hashtags they are using on their posts. Posting the most popular tags won't necessarily help you in the long run.
For example, a travel blogger should use travel related tags. If they were to include a hashtag about vitamins it wouldn't necessarily fit with their content. If you include a hashtag that doesn't fit with your niche, people will be less likely to engage with you.
The Instagram Engagement Report 2018 highlights indicated that tagging other users in posts increases engagement rates, but claimed using hashtags does not (although logically it is hard to understand why that would be true).
The average engagement rate on influencer-generated content on Instagram worldwide in 2017 for influencers with 100k-500k followers was 2.21%.
Branded influencer-generated content for the same influencers during the same timeframe only had a 1.47% engagement rate. Aim to beat these if you can.
Be responsive to comments
If people comment on your picture make sure that you like their comments and reply to them, especially if they are asking a question so you can start a conversation.
Some of the best brands on Instagram engage with their users on a day to day basis.
Include your URL in the comments
When people are following you, they will usually find your images on their news feed, instead of going directly to your page. This is why it's important to include your affiliate links below the picture so that you can drive more traffic to your page, or to a specific product page.
Instagram Shopping
Instagram has gone out of their way to make it easy for their users to be online shoppers. It is easy to make your organic posts shoppable. To get started, check out the Instagram Shopping Guide. They reveal that 70% of shopping enthusiasts turn to Instagram for product discovery.
In a September 2019 announcement from Instagram, they indicated that 130 million accounts were already tapping tags to buy directly on Instagram. In the same announcement, Instagram mentions that they are testing Instagram Shopping posts as ads. Their focus on shopping is why Instagram is the most popular social media platform brands use influencers on.
Another new feature test announced on September 30, 2019, is the ability for followers to set reminders to buy products on their launch date directly on Instagram. Wise brands can line up influential affiliates to generate buzz before their product even launches, knowing fans can set reminders to buy as soon as a product drops!
If you are a brand, make sure you tag your products
Tagging your products on Instagram makes them shoppable to your followers. It allows you to include up to 5 products in one image, and the pricing will be displayed for your visitors.
When they click on the product or affiliate link it will take them through to the product page, which can lead to a purchase. It's a great way to boost sales.
15 Key strategies for affiliates on Instagram
OK, so now you know that you might be asking yourself, how do I start affiliate marketing on Instagram? Here are 15 strategies to maximise your affiliate marketing strategy.
1. Create a page on your website to shop your Instagram and include it in your Instagram bio
This is one of the best ways for influencers (and micro-influencers) to get their traffic to convert to sales. If your Instagram is full of beautiful lifestyle images that people are curious about, then by letting them know they can shop these items is key. @sheshopped has done this on her Instagram and the page on her website has all of her shoppable Instagram photos with product information, and when you click on one, you are given some information on it, and you can click through to the store.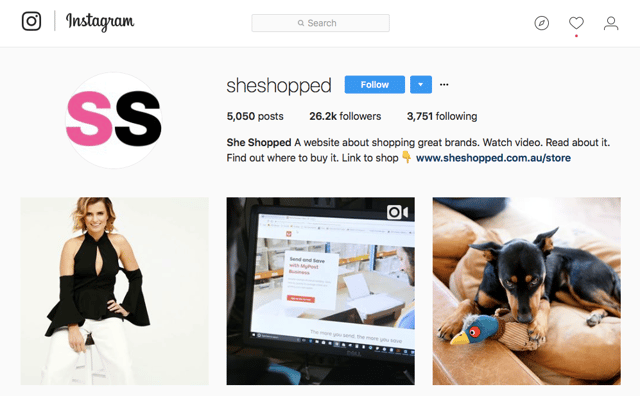 2. Utilise coupon codes
Coupon codes have always been an effective way to get people to buy something. Influencers like @taylavvilson have a product photograph, and in the blurb, she includes a coupon. If it is an exclusive coupon code, then it has more draw because the discount is better than a normal coupon code. Not all coupon codes require a click to be tracked by an affiliate network. This is great news for these affiliates who want to promote an exclusive code but don't want to include an affiliate link.
3. You don't always have to make selling products a focus point
Travel blogger @Anna Everywhere has an Instagram full of stunning photo shoots in amazing locations around the world. She is incredibly stylish, and many people send her messages asking where she buys her clothes. So to help with that - even though this is not the focal point of the picture, she will include a link to the product below the image. The image below is from Waikiki, and she mentions her bikini after everything she has to say about the location. She also doesn't link to products in every single post that she does.
4. Shoot your own images
This might sound like a given, but it looks better if you can do your own photoshoot in your own style - it goes back to the word of mouth marketing. If you are the one wearing the product or have styled the picture yourself, it is more genuine and more likely to lead to a sale. @victoriama9 is a great example of this - it's clear in the images that it's her wearing the outfits and not a photo from the brand.


5. Use Instagram stories to highlight the brand you're working with
Since the introduction of Instagram stories was released in October 2016, it has become incredibly popular as a peek into the day to day lives of some of the most popular Instagrammers out there. From October 2016 to January 2019, daily active users of Instagram Stories has grown 5x from 100 million to 500 million. Anything that gets posted lasts for just 24 hours. @sheshopped posted about creating pretty ice cubes for her Marks and Spencer Australia photo shoot the next day. This lets people know to expect something new on her Instagram the next day to highlight that brand. Use her strategy to pique people's curiosity, increase engagement and generate more conversions. And do use the "Join Chat" feature in Instagram Stories to get even more traction.
6. Work on a niche and use Instagram to bolster your community
If you focus on a niche that has a highly engaged following it is more likely to be successful. @shopbackau is one of those affiliates. It is for people who want to shop the best deals and get cashback on all their spending. If a brand has any great promotions, they will let their users know so they can grab the bargain, nab the products and accumulate cashback. They have a very active Facebook page but they use their Instagram page to highlight products, but also to encourage brands to work with them.
7. Create a blog post that works alongside your Instagram post
To make the most of your followers and to increase the likelihood of someone going on to buy, a blog post can help bolster it - this works particularly well with beauty posts, or travel and lifestyle posts. You can include it in an Instagram story, or as part of the post advertising the product.
@husshsales does this on a regular basis.



8. Run sponsored posts to boost your sales
Sponsored posts on Instagram can be a great tool to increase your followers, and engagements on specific posts. If you have a coupon code, or a working on a collaboration this can be a good way to increase sales. You can target your audience to specific demographics including location, interests, behaviours and purchase intent which makes it easy to find the people you are looking for.
9. Run paid search and direct it to your Instagram page or post
If you want to get more followers, or more clicks on a specific post, it is possible to run paid search to your Instagram page via Google Adwords. In order to do this you need to make sure that you keep your conversion rate and budget in mind, and that you do your keyword research properly.
If all of this has convinced you that you want to get started as an affiliate influencer on Instagram, or if you're a brand and you want to recruit some influencers on an affiliate marketing basis remember some of the key points - make sure that your Instagram profile stands out from the rest, work on developing good relationships with the people you want to work with and make sure you have a strategy and clear expectations that work for you both. This way neither of you will be disappointed and you should be on your way to creating more revenue.
10. Emulate tactics influencers use in Instagram sponsored campaigns
The eMarketer 2018 State of Influencer Marketing Study confirmed that Instagram is the primary social platform for influencer marketing.
It also highlighted tactics influencers use worldwide for sponsored campaigns on Instagram.
Number one at 55.4% was Instagram Stories. Instagram Story highlights were second at 26.0% followed by Instagram Polls at 15.9% and the Instagram Swipe Up feature at 15.3%.
13% mentioned refraining from posting organic content to ensure sponsored content got more attention in their feed. And 10.3% used Instagram Live.
11. Video and Instagram TV (IG TV)
No Instagram post would be complete without discussing the growing importance of video. Enter IG TV, "a new app for watching long-form, vertical video from your favorite Instagram creator".
Internet users are spending ever-more time watching video and Instagram is all about mobile. Serious influencers and brands need to move into video if they haven't already.
Use IG TV to tell brand stories, record behind-the-scenes videos, share tutorials, review products, interview interesting personalities and increase your connection with your followers. IG TV videos can be up to an hour long.
There is a competitive advantage to being an early adopter of new features. If you want to be more influential and grow your following, jump on board now.
12. Where to use affiliate links on Instagram
It may not be immediately obvious how to even use Instagram for affiliate marketing because you cannot enter links when you post photos. This isn't unusual as social networks prefer to keep their users on their site and favour posts without links with more views. Instagram wisely enables purchases without ever leaving their platforms which is the best way to generate sales.
But you can use links on Instagram, too. Here are some strategies for getting your affiliate links on Instagram:
If you only promote one brand, leave your affiliate link in your bio. Always have a link of some kind in your bio so your followers have somewhere else to interact with you.

Influencers who promote one brand at a time sequentially can change the affiliate link in their bio to match the brand they are currently promoting.

Business and creator accounts with at least 10k followers can consider adding a link sticker in their Instagram stories, which can be found in the sticker tray. Remember what we said about platforms favouring posts that are not trying to send their users off their site. This method could reduce your visibility.

Create really memorable branded short URLs to use on images or in photo descriptions and hope your fans bother to manually type it to get to your site. This is the least likely to work as even links in tweets and on other social networks are getting fewer and fewer clicks with each passing year.

Best idea: skip the link and use a coupon code to get credit for the sale of products instead.
13. Always use #ad or #spon per legal requirements
Stay out of legal difficulties by remembering to always meet the Australian ACCC / American FTC disclosure requirements (or equivalent in your country).
Fines can be very steep on both brands and influencers. So even if you are not likely to be prosecuted, do you really want to take that chance?
Also, bear in mind that you are reasonable for the accuracy of what you post. If you exaggerate or fail to be truthful in your posts, you can be sued.
Contests are popular, but make sure you know your country's legal requirements. Many contests seen online today are borderline or outright illegal. That may catch up with them someday.
14. Get serious about measuring your results
Serious influencers use tools to schedule their shares at the best time to post on Instagram. And they use analytics to measure what is working so they can increase their conversion rates.
Get familiar with Instagram Insights in your Instagram business account. Their help center descriptions aren't very useful, so check out Understanding Instagram Insights for a pictorial on how to use them.
Another handy tool to measure your success is the free Kicksta Instagram Engagement Calculator. Brands choose influencers based on how much engagement their posts get.
Influencers and affiliates interested in getting more brand-sponsored work need to focus on increasing their engagement numbers. One way to do that is to limit how much you post.
Put more time and effort into crafting the perfect post and give it more time being featured before you post anything else.
15. IMPORTANT: What NOT to do on Instagram
You hate spam, right? So does everyone else. Do not use inaccurate tags on your posts hoping that popular tags will get you more visibility. And don't leave generic or irrelevant comments. These may make you memorable, but for all the wrong reasons.

Never buy followers or likes. Yes, many are offering to sell them, but fake followers really hurt your engagement statistics. Even if they paid you to take them – you don't want them! Earn real followers with what you share instead.

Don't be boring. No one wants to see nothing but advertising or "all about me" posts or continual product pushing. Create the most interesting posts you can so they get shared and your following grows.

Remember that everything shared online lives forever somewhere. Anyone can screen capture it and it will be saved in databases – even if you delete it later.

Don't choose offensive usernames or post what may come back to haunt you later (and cause influencers and brands to distance themselves from you).

Social networks are for being social. Try to be consistently engaging and interactive.



Key Instagram Takeaways
If all of this has convinced you that you want to start as an affiliate influencer on Instagram, or if you're a brand and you want to recruit some influencers on an affiliate basis remember some of the key points:
make sure that your Instagram profile stands out from the rest

work on developing good relationships with influencers and brands in your niche

have a strategy and clear expectations that work for you both

remember that algorithms constantly change, so focus on an

Instagram strategy that works in 2020

(and update as needed)
This way, neither of you will be disappointed and you should be on your way to creating more revenue.