The concept of cashback is a growing trend amongst Australian consumers, with over a million Australians

utilising

cashback services. Find out what cashback is and how it could work for online businesses.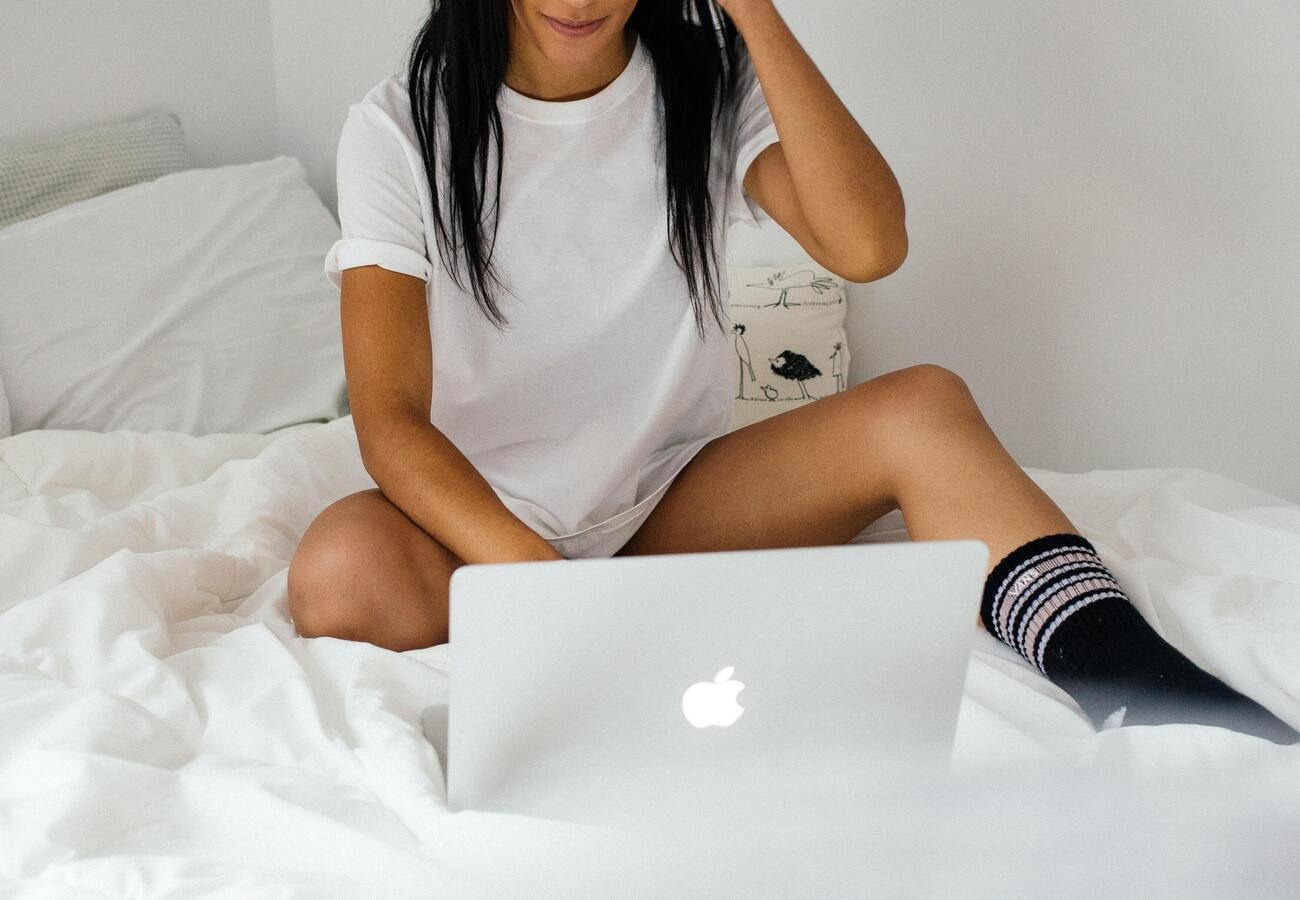 Cashback Landscape
Incentivised cashback affiliates have seen tremendous growth in the past few years, and with
58.7% of internet users worldwide
stating that earning rewards or loyalty points was one of the most valued aspects of their retail shopping experience, they show no sign of slowing down.
Cashback sites are one of the top-earning publisher types within the affiliate industry. Companies who have participated in rewards such as cashback grew their revenue up to two and a half times faster than competitors who do not use them while generating 100-400% higher returns to their shareholders. The global cashback industry is expected to be worth more than $200 billion a year by 2024, with statistics showing that 46% of cashback participants say it affects their spending habits.
Additionally, advertisers highly value cashback and reward affiliates. According to the latest IAB Australia Industry survey, cashback credit card account rewards and loyalty programs ranked second out of the nine affiliate models reviewed:
Source: IAB Affiliate Marketing Australian Industry Review Jan 2020
Getting Started
Here are answers to the most common questions asked by advertisers when evaluating cashback partnerships:
What Is Cashback?
A cashback website rewards customers by paying them a percentage of the money usually paid to a retailer as commission on an online sale. Cashback reward programs are also sometimes utilised directly by advertisers to reward customers, offering them the chance to earn cash while increasing retail sales to offer cashback directly from the total amount paid by the consumer.
How Does Cashback Work?
How does cashback work for consumers making purchases? While cashback might seem a little complicated, it can be broken down into a straightforward process:
Search - While shopping online, the consumer finds the product they need from an advertiser on the cashback site.
Redirect - The consumer clicks on the advertiser of their choice and is redirected to their website.
Shop - The consumer purchases from the advertiser's website and receives a financial incentive in the form of cashback (for the percentage or fixed amount advertised) after the order is confirmed.
Payment - Once the advertiser validates the transaction, the consumer receives their cash back into their member's account and can choose several redemption options, including cashing out the amount directly into their nominated bank account.

How Can Retailers Work With Cashback Affiliates?
Retailers can easily optimise their affiliate program via a wide range of cashback sites. Here is how cashback works for retailers.
Once the advertiser accepts the cashback partner to their cashback programs - there are specific criteria a partner usually needs to meet - they will integrate the advertiser onto their site.
Once integrated, the advertiser will be active on the site for shoppers and large member bases to engage with. The advertiser will be categorised depending on their product or service offering - such as fashion, travel or telecommunications - so users can quickly and efficiently search for what they are looking for.
Businesses can also optimise with the cashback partner by negotiating a commission or pay increase for an agreed time frame in exchange for increased exposure. Once the cashback promotions are established, the advertiser will gain increased coverage and presence on the affiliate's traffic sources, likely increasing sales.
Integrating cashback promotions means that in many cases, the extra money offered in the form of commission makes the customer eligible for even more money in the form of cash back when they make a purchase. The more cash back after each transaction, the more attractive the advertiser may look to the consumer on the cashback site.
What Are the Benefits of Cashback Affiliates?
This model benefits many retail businesses, including fashion, groceries, electronics, travel, department stores, liquor and food delivery services.
However, due to cashback being a newer and less familiar business proposition, many advertisers can encounter various challenges about how the concept can benefit their overall business development and growth.
The following are key benefits that advertisers may receive when partnering and collaborating with cashback sites:
Higher Average Order Value (AOV)
Many cashback website members may be incentivised to spend more to earn greater cashback, leading to an increase in the multi-product orders and higher AOV for advertisers.
Improved Conversion Rate
Members use cashback websites for one general reason - when they make purchases, they are rewarded with cash. Rather than pondering over making a purchase, members ensure they receive this cashback by converting.
Many cashback users already have purchase intent and are looking for that extra incentive. These users will choose to shop with an advertiser that provides the most value. In this way, purchases made via cashback promotions satisfy customers and advertisers alike.
Since their inception, cashback promotions have established a way to increase sales and reward the customer for their purchase without discounting products and devaluing a retailer's proposition. In this way, working with cashback means a win for businesses and buyers alike.
New Audience Reach
Some cashback sites have member bases of thousands or even millions of active users and continue to grow their user bases over time. These sites have the data and ability to run segmented campaigns to target new consumers, which simplifies the new customer acquisition challenge for advertisers.
Cashback websites work on a CPA model, which means that they pay commissions only after a successful conversion for an advertiser. Advertisers can often book in additional exposure by increasing the pay rate alone, which scales up the volume while maintaining positive ROAS.
What Are Some Cashback Strategies Retailers Can Explore?
When it comes to working closely and building a stronger relationship with cashback sites, the below list outlines the primary ways that an advertiser can optimise via cashback:
Increased Brand Exposure
Tactical CPA increases can create a buzz around a brand resulting in increased exposure across sites, including homepage or category pages, social media or EDM exposure.
Optimal Paid Placement
Cashback sites may offer some paid placement options to businesses, which are optional to participate in. These are premium placements that can include home page banners, dedicated email etc. Placements are common during vital retail periods.
Paid placements on cashback sites are worth investing in because of the premium exposure guaranteed in return.
Flash Sales
Flash sales give consumers an extra jolt to act quickly and purchase when the cashback rate is at its highest, leading to a spike in sales. It refers to the advertiser assigning a higher commission rate to the cashback site for a shorter than usual time frame (typically 1-2 hours).
It can be a great way to control budget as the exposure will run for a limited time frame. Flash sales are organised by the affiliate businesses and are pitched to the advertiser on a case-by-case basis.
Can You Work Offline With Cashback Affiliates?
A recent development in the world of cashback within the Australian market is implementing this reward via bricks-and-mortar stores.
Advertisers with storefronts can utilise card-linked technology to incentivise members to make purchases in store. In most cases, the member connects their credit card or bank account to their cashback account to be eligible for savings on purchases.
Once their purchase has been approved, the cashback amount will be transferred into their cashback account, which can then be withdrawn into their bank accounts.
This phenomenon has opened up much discussion regarding omnichannel optimisation and being able to utilise online marketing channels to increase in-store performance and change consumer spending habits in the bricks-and-mortar environment.
Retailers are now also able to unite their online and offline strategies.
How Can I Control How Much Commission and Cashback is Passed Back?
Advertisers can control the amount of commission they pay their affiliates. Custom commission rates can be scaled right down to product margins and even a specific product level.
For example; a department store can assign 2% commission to electronics, 10% commission to children's toys and 8% commission to all fashion and apparel all at the same time.
The cashback affiliate decides what percentage of the commission is passed to the user.
How Do I Know the Sales Are Incremental to My Existing Pipeline?
This is dependent on how an individual advertiser views incremental sales. This could be a percentage of new customer sales, higher AOV or increased conversion rates.
The answer here is to:
Ensure your program is set up to optimally track and report all the most important incremental KPIs
Test and review.
One way to do this would be to look at performance metrics before partners have started promoting your brand and then measure performance against a like for like period after they are live.
Final Thoughts
Working with cashback sites is simple and effective, with no barriers to entry for the advertiser. All that is needed is an active affiliate program and to accept these affiliates to the advertiser's program. As more consumers adopt this method of shopping, it makes sense to trial this vertical.
With online retailing becoming more competitive, implementing cashback means gaining a competitive advantage and staying relevant amongst shoppers.
Key Takeaways
Consumers' acceptance of cashback is growing in Australia
Cashback sites provide the opportunity for advertisers to reach new audiences
Cashback is an effective way to incentivise consumers
Cashback is now possible in both online and offline stores
Commission Factory is not only the Asia-Pacific region's largest affiliate network, working with more than 800 of the world's biggest brands, but is also a performance marketing platform that allows content creators, affiliates and partners to earn money and retailers to increase sales.
Register as an Affiliate or an Advertiser today.
References