Commission Factory looks at the benefits and tips for account managers when executing a successful social media Influencers campaign for advertisers via the affiliate channel.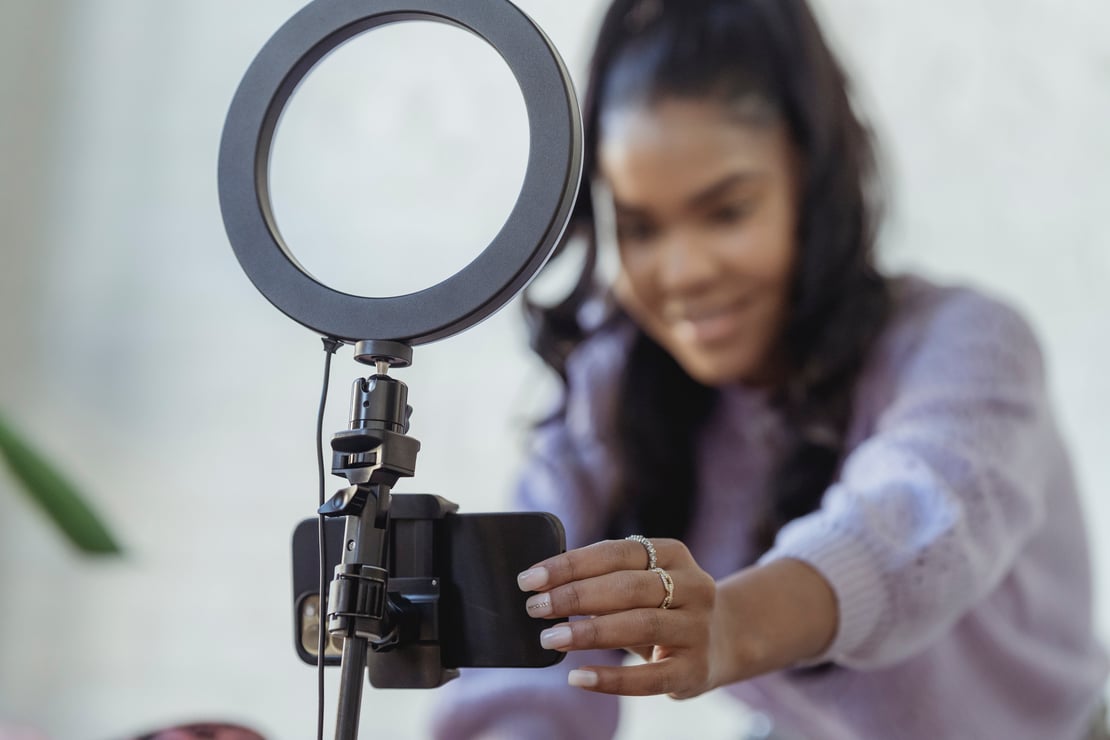 What is influencer marketing?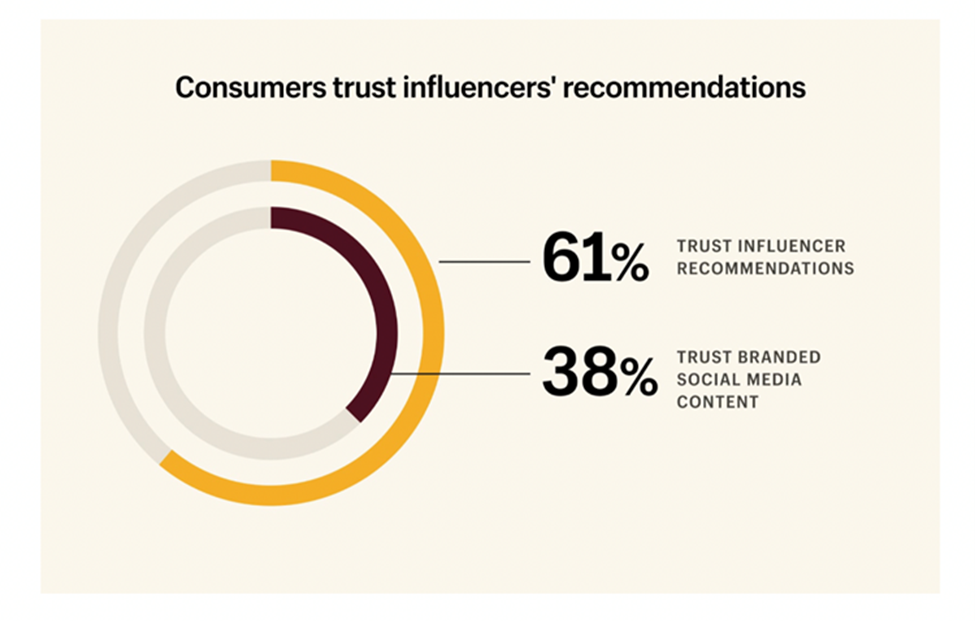 Influencer marketing is not a new concept and is based on the foundation of recommendations, referral, or word-of-mouth advertising. Television, radio, and newspaper advertising have long employed influencer content to good effect by employing celebrities to endorse products.
Now, however, influencer marketing campaigns involve individuals creating content on social media platforms for their followers that sparks conversation and a desire to purchase. These channels can include Instagram, YouTube, TikTok, and many more.
This article discusses the power of influencers and how affiliate marketers can create successful influencer marketing campaigns to boost engagement, create brand awareness and loyalty and ultimately increase sales and profit.
Why brands should work with influencers
In an increasingly digital world, it is essential for brands to have a strong social media presence. Leveraging brand influencers can play a key role in helping companies to reach their marketing goals.
Influencer partnerships can help marketers to:
Build brand awareness
Grow their social media following
Drive quality website traffic
Increase sales
Research by Shopify[1] shows that 61% of people trust influencer recommendations, while the return on investment on an influencer post can be up to 11 times more effective than a banner ad.
With the death of the third-party cookie on the horizon, along with an increase in the adoption of ad-blocking software, partnering with influencers and social media personalities is a fantastic way for brands to cut through the noise and speak directly to potential customers.
Furthermore, influencer campaigns can give a great return on a relatively small outlay, particularly for brands working with micro-influencers, some of whom will charge as little as $100 per post.
How successful an influencer campaign largely depends on how the audience perceives the referrer or influencer.
Successful influencers build a following based on great content that delivers knowledge and experience within their chosen field.
Their audience not only enjoys their content but usually receives something of value along the way. This can be in the form of tips, tricks, new knowledge, or just pure entertainment.
The audience respects and trusts the influencer, based on their experiences with them to date. For example, the influencer could be known for great content around beauty tips and they do an unboxing on a new make-up palette for their audience. Based on the influencer's experience, their followers buy the make-up palette.
It is vital that marketers research influencers and key opinion leaders that are in line with their brand image and messaging to ensure maximum ROI.
Finding the right influencers for your brand
There are several types of influencers brands can consider working with, depending on the size of the business and specific marketing objectives. These include:
Celebrities
Thought Leaders
Bloggers
Micro-Influencers
When evaluating potential influencers, affiliate marketers should consider the following.
Define your campaign and objectives
Firstly, account managers should consider what they are hoping to achieve with their campaign.
Are they looking to boost brand awareness, drive web traffic or increase sales?
There are several ways an influencer can leverage their following, including social media takeovers, brand promotion, or creative partnerships. Consider which of these will work best for your current goals.
Highlighting a list of key objectives and goals for the campaign before starting is key to its overall success, whether that would be revenue-focused, new customer acquisition, or units sold for a product category.
If the advertiser is clear about what they are looking to achieve, it will help direct the influencer content and get the desired outcome.
To help form an influencer marketing strategy, an advertiser should have the following in place:
A clearly identified target audience
Clearly defined budget parameters
Key Performance Indicators (KPIs) set
Research influencers in your industry
Finding influencers that are aligned with your company's industry and brand messaging is a crucial element in ensuring an influencer strategy "lands" and generates maximum return on the marketing dollar. While mega-influencers and celebrity influencers may have a large reach, they often command large fees and may not have an audience that is appropriate for every brand.
This is where micro-influencers are a great alternative.
For brands looking to engage a lasting brand ambassador on a budget, micro-influencers can provide a highly engaged, loyal, and niche audience for a fraction of the cost of high-profile influencers.
The definition of a micro-influencer will differ depending on who an advertiser is talking to, but as a general rule, between 2k - 80k followers and have highly targeted, niche audiences.
Advertisers will be able to find lots of examples of this style of marketing, as brands adopt it more heavily as an affordable strategy.
Micro-influencers offer high engagement from focused and responsive followers. In fact, micro-influencers with 1,000-10,000 followers can attract more than four times the engagement on sponsored posts because of their loyal following.
While micro-influencers are more accessible and widespread than high-profile bloggers, advertisers also have to work with them more to often see the same level of reach and impressions as a mid-to high-tier influencer. This makes them the perfect choice to engage as lasting, long-term brand ambassadors rather than the source of one-off influencer campaigns.
When planning influencer content, account managers can find influencers for the target audience of a specific brand using an influencer marketing hub such as the Commission Factory affiliate directory. Our directory helps campaign managers to discover influencers across all channels and industries including blog influencers, YouTube influencers, and Instagram influencers.
Consider the appropriate influencer marketing platforms
As eCommerce has grown and evolved, influencer marketing strategies have also changed in both popularity and significance to a brand's marketing strategy and objectives. Therefore, they need to ensure that these campaigns are executed and carried out in the most effective way possible.
With ways to use popular social channels always changing, it's important to keep across all upcoming trends and commonly used media to actively promote their products where their target audience is.
In a study conducted in 2020[1], Instagram ranked #1 as the most important and influential social media channel with the ease of photo-sharing proving to be more effective and impactful than more established channels such as Facebook:
Bigcommerce: Influencer Marketing Statistics (1)
"With over 1 billion users[3] and a fast-growing network of influencers churning out millions of sponsored posts each year, Instagram has become the most important influencer marketing channel."
Brands need to keep in mind that certain formats resonate better with specific audiences within each social media platform. For example, static posts and stories from Instagram influencers are the most effective for influencer marketing:
Bigcommerce: Influencer Marketing Statistics (1)
The graph further reinforces the importance of brands being present on these social channels to increase brand awareness. Brands should also keep up to date with algorithm updates on social platforms, ensuring they use them effectively and their full potential.
Brands typically hire a Social Media Manager whose job is to ensure the success of these platforms and build, manage, and cultivate direct relationships with influencers over a long period. However, it's also important to note that you can successfully develop relationships with micro-influencers via the affiliate channel. The number of Influencers signing up to affiliate databases steadily increases.
Monitor your prospective partners
Once campaign managers have created a shortlist of influencers that fit the above criteria, the next step is to monitor their socials for a period of time to ensure their audience is well engaged and their posts are a good fit for the brand.
This helps to weed out any fake influencers - individuals with a large following who may initially seem like mega influencers but may actually have little influence and engagement with their audience on closer inspection.
Some things to consider include:
Number of engagements

Number of impressions

Number of likes

Number of shares

Number of comments
With the Bigcommerce study of 4,000 marketers finding that two-thirds had experienced influencer fraud, this is a crucial step on the road to finding the right influencer to work with.
Negotiating with the influencer
Once an account manager has taken the above steps, they should have a clear idea of the influencer they would like to approach. Whether they are fashion influencers, a vlogger, or a celebrity, negotiation is a fine art and one that should be practised and perfected.
How to approach an influencer will vary depending on their specific role and following. Micro-influencers, for example, are generally "normal" people with regular jobs. It is best to follow them on their socials and reach out to them via DM.
Conversely, when it comes to mega-influencers and celebrities, it is advisable to contact them via their management or PR team.
Things to consider before entering into negotiations include:
Type and length of the campaign

Compensation and perks involved

Conforming to Ad Standards
Set clear expectations for the influencer marketing campaign
Building

rapport
Always remember that building rapport with the Influencer is equally important as listening to their needs and opinions. After all, they do know their audience the best.
Building rapport is essential for micro-influencers who have a growing following that presents future brand exposure.
Setting and managing expectations
Before starting, make sure to clearly outline to the Influencer the product(s) they will be receiving and the deliverables they need to meet. These can include what to post, brand guidelines, additional material and when the post is going live.
Formal agreements
Put a contract or terms and conditions in place, so both you and the influencer understand what to expect from the campaign. They can adhere to it in writing via email.
Overall, when it comes to running influencer campaigns via Commission Factory and in the Affiliate space, the opportunities are endless. There are many unique ways to address and carry out campaigns via the portal.
As brands continue to shift their focus and resources to partnering with influencers, the affiliate space adapts to this trend. It can provide suggestions, strategies, and solutions to all sorts of brands from various verticals.
Additionally, when carrying out these campaigns via Commission Factory, brands can work off the CPA model and gain assistance from experienced account managers whose expertise in building affiliate relationships can be leveraged by all stakeholders.
What are the main advantages and benefits of influencer marketing?
There are several advantages and benefits when advertisers carry out an influencer campaign via the affiliate channel. In addition, there are tips on how to work with influencers and micro-influencers for affiliate managers and account managers managing influencer activity in the affiliate space:
A wide and varied audience
Influencer campaigns allow brands to promote their products to new audiences in a bespoke manner. Social Influencers can bring their unique offering to the brand, which resonates better with their audience. It can also quickly build trust through the influencer's relationship with their audience.
Multiple formats
Influencers are known to create aesthetically appealing content across several marketing channels. These range from thorough and informative YouTube unboxing videos to trending and engaging Tik Tok clips and eye-catching static Instagram posts, which is a great way to expand on the business's content strategy.
Leverage creative direction
The creative control that influencers provide can stem out into something more widespread across the brand. For example, a brand's marketing team can then use the creative direction in their newsletter, website, and social accounts.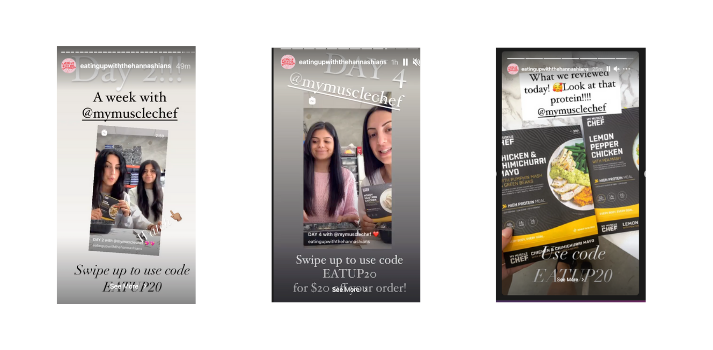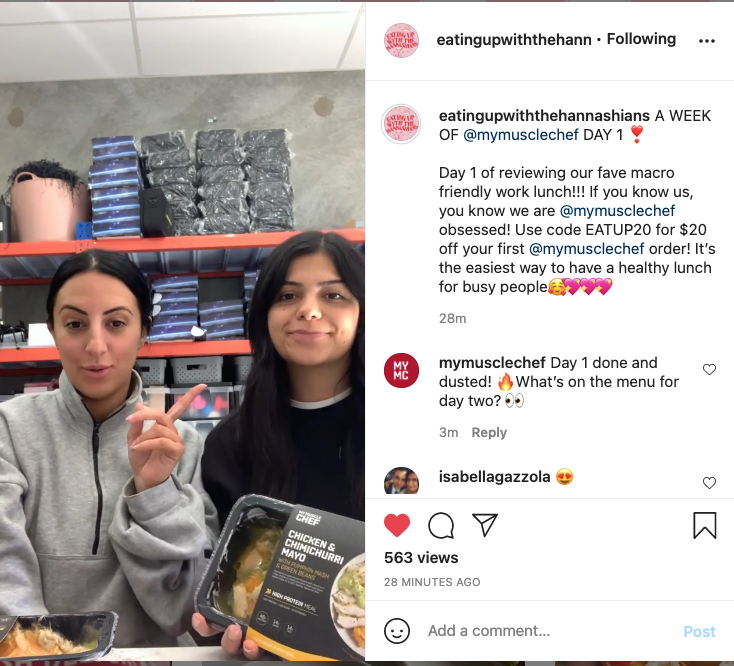 My Muscle Chef new customer code + meal review campaign with Eating up with the Hannashians April 2021
Cost-effective
Influencer sponsored content can be cost-effective in the affiliate channel, even though rate cards and fixed fees can change on a case-by-case basis. The affiliate channel essentially allows for influencers to work off the effective cost per acquisition (CPA) model on an ongoing long-term basis.
Commission Factory affiliate platform capabilities
Reporting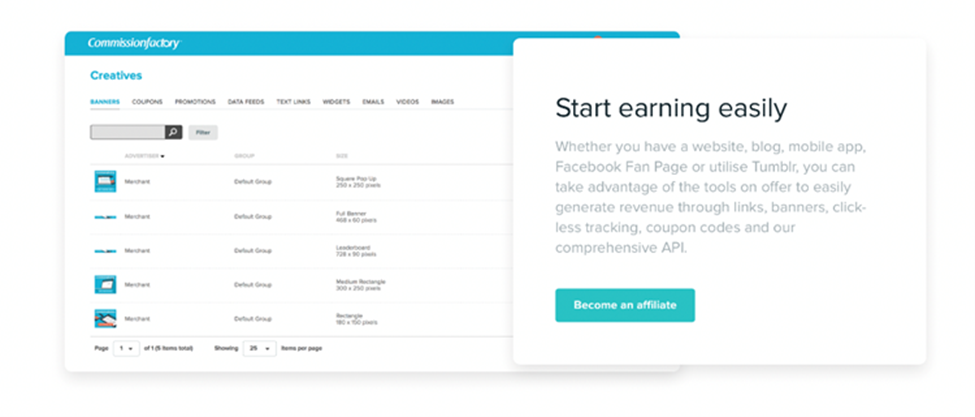 Advertisers can monitor, report and analyse engagement metrics with the influencer's audience in real-time via the Commission Factory platform. The ability to track the effectiveness of a campaign allows advertisers to adjust the social strategy quickly.
Clickless code usage
With the Commission Factory platform, brands can assign Influencers a unique code that they can use on other marketing channels and track its usage, performance, and overall success in real-time.
Placement marketplace
Advertisers can browse up-and-coming advertising placements that align with their brand values and ideal influencer opportunities for multiple audiences. They can then easily apply to multiple opportunities.
QR codes
QR codes[4] are also available for advertisers to use with YouTube or Twitch needed and will help support influencer partners.
Influencer networks on Commission Factory
Advertisers can connect with influencer networks that work as affiliates on the Commission Factory platform. They have an extensive database of influencers and can manage the influencer relationship with the brand.
Communication and delivery
With Commission Factory, account managers can find influencers and directly contact them via email and phone or through the message centre. The platform and the team make the execution of the entire campaign seamless and straightforward for the brand involved.
Tips on how to work with influencers in the affiliate channel
Along with the benefits listed above, here are some additional tips for affiliate account managers to keep in mind when running Influencer activity in the affiliate space.
Be selective
Always choose the right Influencer carefully and always consider relevance, reach, and resonance. Look at how many followers they have, the engagement on their social channels, and whether the content aligns with the business.
Influencer marketing tends to sit at the top compared to other marketing channels. It's important to reinforce that these campaigns can be more [1] See endnotes effective in gaining brand awareness and recognition than mass amounts of revenue compared to other key affiliate categories.
Communication management
Be mindful that sometimes it can be challenging to arrange exposure, and there may be delays in response from influencers who have other work commitments.
Time management
Additionally, exposure is bespoke and requires back-and-forth communication. Account Managers need to keep in mind that this process can be longer than anticipated. To avoid disappointment or miscommunication, manage expectations with everyone involved accordingly.
Commission Factory is not only the Asia-Pacific region's largest affiliate network, working with more than 500 of the world's biggest brands, but is also a performance marketing platform that allows bloggers to earn money and retailers to increase sales.
Register as an Affiliate or an Advertiser today.
References
Related Articles