In this article, we

ex

plore

Twitch's phenomenal growth

and

how publishers can capitalise on it

in 2021

, particularly as it

may not be an obvious

choice for affiliate market

ers

.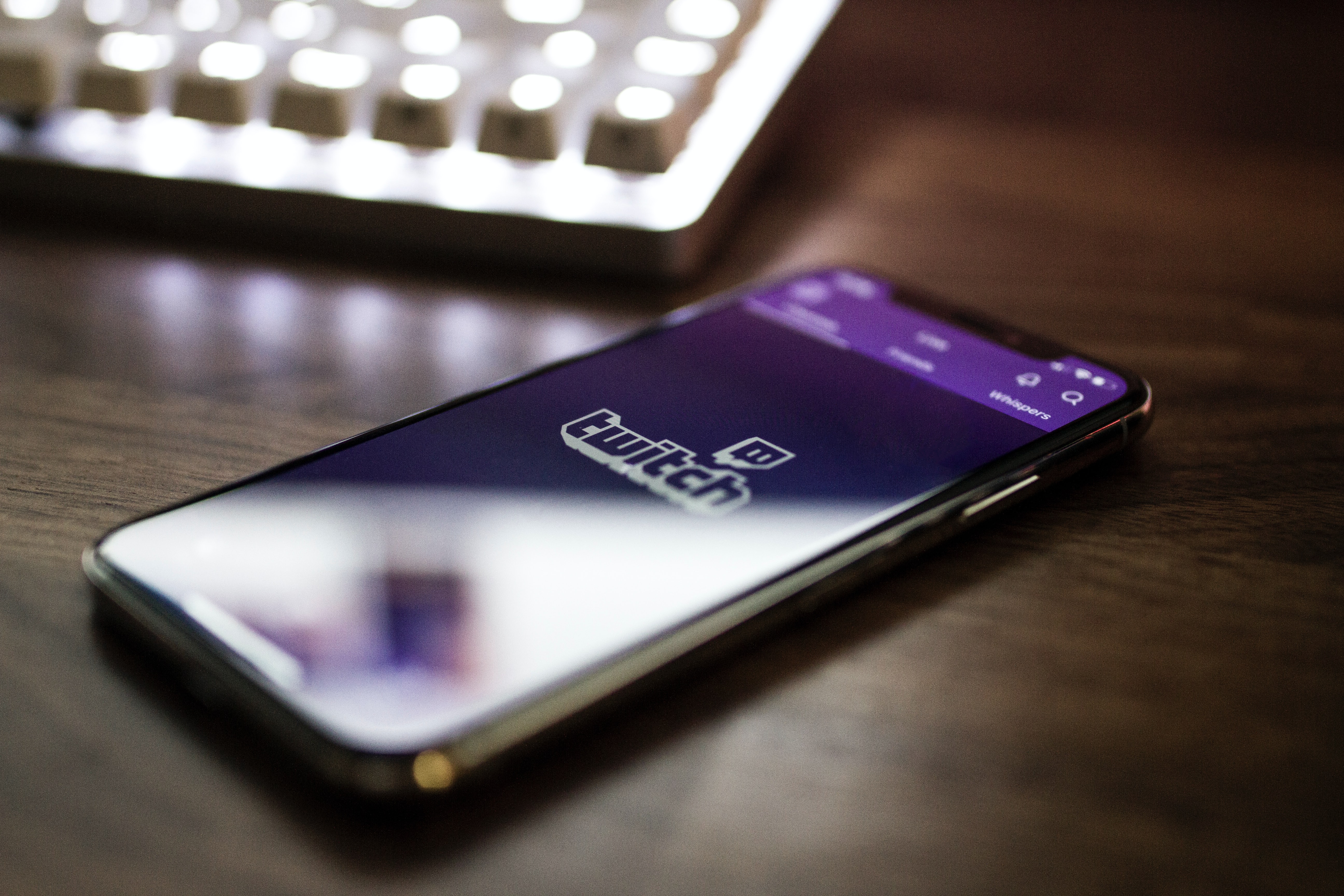 What is Twitch?
Twitch is one of the largest and fastest growing online streaming platforms, featuring 3.8 million broadcasters and reaching an audience of 15 million unique daily viewers [1]. Twitch's growth has rapidly accelerated since Amazon's acquisition of it in 2014 for $1 billion.
The platform primarily features video game content, allowing streamers to broadcast their gaming sessions to a live audience and engage with their viewers through live chat. With 140 million monthly viewers, and over 1 million concurrent viewers, Twitch is rivalling and even surpassing the viewership of major network television channels such as CNN and MSNBC [2]. Twitch has incorporated video advertising into a large portion of their streamers content, but there are a number of other ways for streamers to use other marketing channels, such as affiliate, in their streaming sessions.
How Can Twitch Streamers Use Affiliate Marketing?
Twitch streamers are just like any other influencer, engaging their audience and sharing insights into relevant products and services. One major difference is that Twitch streamers are constantly engaged with their viewers through the live chat functionality and this creates a highly involved relationship between the viewer and streamer.
For streamers that are looking to monetise their content, an affiliate network can provide access to a large number of brands that resonate with their audience. Affiliate offers and links allow streamers to recommend relevant products and services, without disrupting their content or interrupting the stream with traditional video ads.
Streamers are paid on a commission per sale basis, which resonates well with Twitch viewers, as supporting streamers is often a consideration among them. Twitch subscriptions are paid to Twitch and the streamer, and, affiliate relationships will allow viewers to support content creators they follow by making purchases through affiliate links and offers.
For streamers that are looking to use affiliate links and offers; Commission Factory supports 600+ brands. With partners such as Pizza Hut, The Good Guys and Catch.com.au, there are brands and products to fit any streamers audience. Through a Commission Factory affiliate account, streamers can access affiliate tracking links as well as a number of tools and offers to further engage their audience, and be compensated with commission on sales they drive to advertisers.
Who Should Consider Becoming a Twitch Affiliate through Commission Factory?
Any streamer on Twitch who is looking to monetise their content can use Commission Factory's affiliate network. The more engaged and established the audience, the greater the chance of success and the greater the income that can be made. Larger audiences will see greater engagement with offers and therefore commissions from sales.
Commission Factory is ideal for streamers who are looking to tailor their content and advertise brands that resonate with their audience. Learn more about Commission Factory here: What is Commission Factory?
Twitch Affiliate and Commission Factory Benefits
There are a number of benefits that result from becoming an affiliate through Commission Factory for Twitch streamers.
Free Affiliate Accounts: Commission Factory is completely free for publishers and streamers and allows any streamer, big or small, the opportunity to apply to partner with relevant brands.
Hundreds of Online Brands: With over 600 brands on the Commission Factory network, streamers will have access to a wide array of partners to promote.
Real Time Reporting and Platform: Commission Factory's platform populates data in real-time, allowing content creators to see click data, transactions, commissions earned and more, all within one platform.
Brand Offers and Promotions: Twitch streamers who partner with brands on Commission Factory can receive custom codes, discounts and promotions to share with their audience. These offers can be set up as "Clickless Codes" which awards streamers a commission if the code is ever used by any consumer.
How to Become a Twitch Affiliate with Commission Factory
To become an affiliate on Commission Factory and promote through Twitch, streamers will need to apply as an affiliate. Opening a Commission Factory affiliate account is completely free and never incurs any fees. Once approved to Commission Factory's network, affiliates can then select brands they wish to promote, and apply to their programs.
For new and existing affiliates, it is a requirement to have the Twitch channel listed as a traffic source in your Commission Factory affiliate account. To learn more about how to add or update traffic sources, please see our help centre article.
Tips for Becoming a Twitch Affiliate with Commission Factory
Once approved to the Commission Factory platform, streamers should consider a few key points to assist with their account setup and access to brand offers.
1. Setting Up Your Commission Factory Account
Streamers should set up their Commission Factory affiliate account to start getting approved to advertisers programs and begin promoting as soon as possible.
2. Applying to Advertiser Programs
An important part of promoting brands, is promoting the right brands to the right audience. Finding a relevant brand for an audience as well as streamer content is important and will significantly impact the performance of affiliate offers that are promoted. For instruction how to apply to advertiser programs go to our help centre article
3. Directing the Audience to the Brand
Streamers are in a unique position to engage their audience in real time, and can chat to individuals as well as the entire stream. With this in mind, streamers should include links to the promoted brands in the stream bio, create chat links and commands and call out the brand periodically in the stream. Some streamers may also choose to use a product from a brand they are promoting, or direct the chat to a website where they can find the products the streamer is using.
Twitch has grown into one of the largest and most popular streaming platforms in the past few years [3], reaching millions of viewers worldwide and creating a whole new channel of influencers. Twitch streamers engage and reach their audience unlike any other online influencer and this provides valuable relationships for both streamer and viewer. Twitch has shown promising growth and streamers on the platform have been able to create lasting relationships with their viewers and brands.
Sources