We look at how Snapchat keeps up with other competitive and innovative social media platforms and how publishers and brands can make the most out of the platform for their affiliate marketing strategy.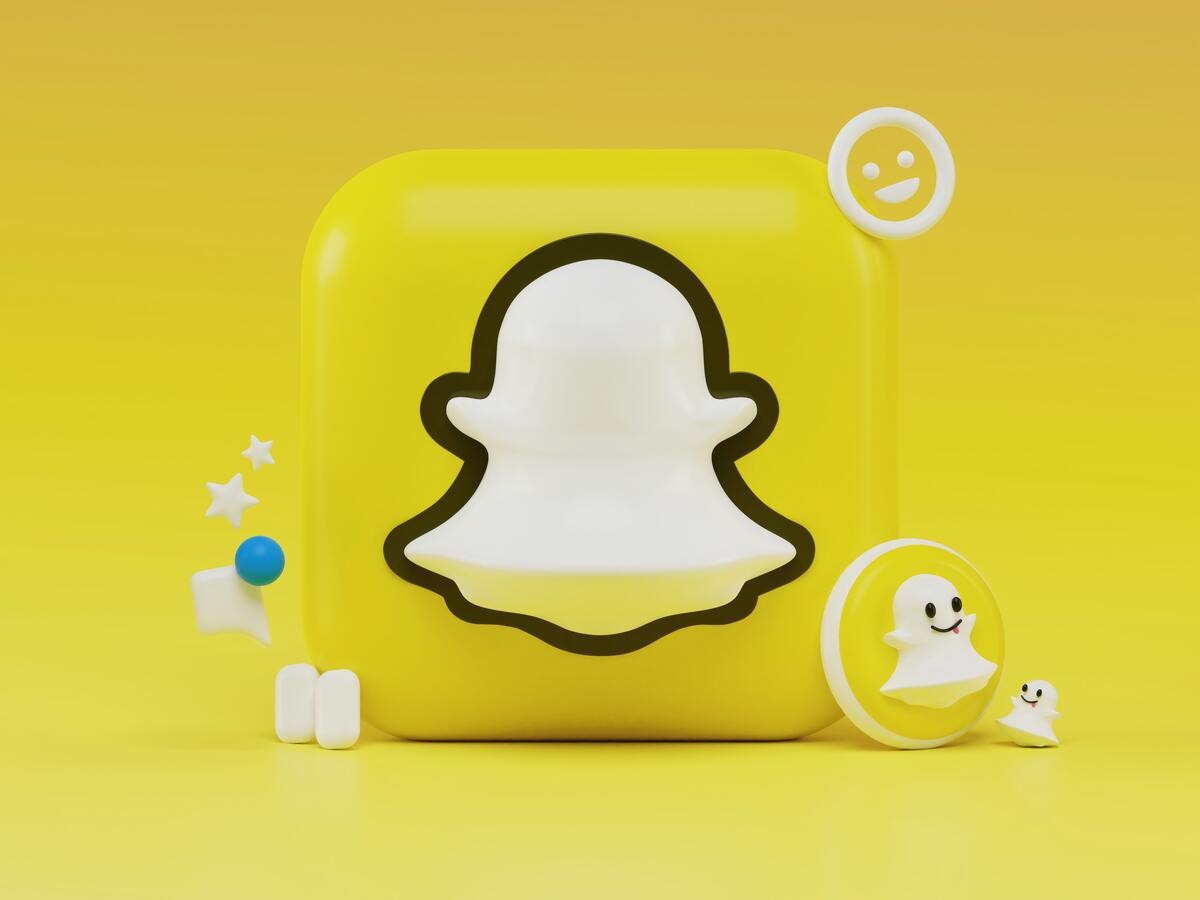 In July 2011, the social media platform Snapchat was released and revolutionised how people communicate online using direct photo and video messaging. Snapchat is still one of the most actively used social media platforms, with 498 million active users worldwide as of January 2021 (1).
Snapchat is a multimedia messaging application that allows users to send and receive pictures and messages that are only accessible for a short period before disappearing. Users can also create 'Stories', a string of photos/videos available for viewing for 24 hours. By navigating to the Stories section within the app, users can view stories uploaded by friends and discover new content creators and brands. Stories are where users typically are introduced to new products and brands.
With such incredible numbers, there is a great market potential to develop your brand, advertise your products, and connect with potential customers. Moreover, it is predicted to reach 400 million users by the end of 2024.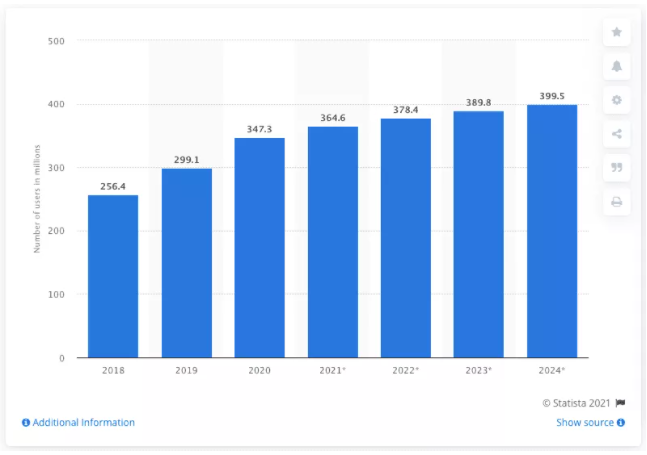 Coming to the demographics, the U.S accounts for almost one-third of Snapchat's audience.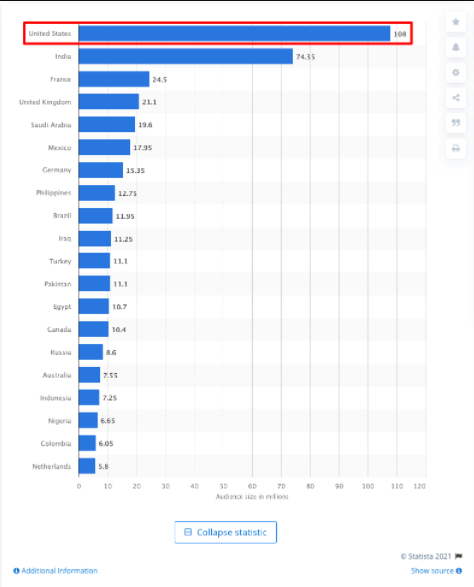 By navigating to the Stories section within the app, customers can view stories uploaded by friends and discover new content creators and brands.
Who Uses Snapchat?
Each social media channel differs in how it can help brands reach potential consumers, attract engagement and build loyalty.
For affiliate marketers, it is imperative to focus and understand the nature of Snapchat's demographics and unique advantages amongst other platforms to formulate a successful strategy for promoting products.
Understanding Snapchat Users' Nature
Snapchat is a messaging application, it's not surprising that users open it over 30 times a day on average².
According to a recent report commissioned by the popular app, Snapchat users chose the words happy, excited, playful, spontaneous, and silly when asked to describe how this social network made them feel³.
Moreover, research claims that over 75% of the U.S. population between the ages of 13-34 use Snapchat².
With that being the case, publishers and brands will need to keep Snapchat's demographics and user experience in front of mind when using it as part of a marketing strategy.
If the customers do not align well with an influencer's content style or a brand's product or services, it will not resonate and result in a poor-performing ad.
Hence, it is imperative for a brand or a company to analyse the type of users it is targeting and then plan the complete strategy.
Why is Snapchat a Great Place to Promote Affiliate Offers?
According to Oberlo, 49% of Snapchat users(4) are highly engaged due to its regular usage.
Engaged users not only absorb the marketing message easily without feeling its promotional, but they also have higher satisfaction ratings.
When you promote your products through Snapchat, they connect with your audience and increase the chances of getting good conversions.
Plus, chances of success rates are high when launching the first ads campaign and developing a retargeting strategy.
Affiliate Marketing on Snapchat for Publishers
Despite being the non-traditional go-to platform for affiliate marketing, it is a relatively straightforward place to conduct simple marketing activities compared to other social media platforms.
You can promote links via regular posts, stories, or can move towards direct messaging in order to get good lead generation from your Snap Ads.
Step-by-Step Guide to Run Affiliate Program
Below is a brief step-by-step guide to the main actions needed to run affiliate activity on Snapchat:
Outline a goal or strategy: Affiliate marketing can be used alongside more traditional affiliate activity on blogs and other social platforms. It may also help to build a more loyal following, more conversions, improved call to action, increase engagement and traffic.
Expand your target audience: Publishers can start off with family and friends and expand their following by sharing their Snapchat profiles.
Stay informed of the platform's affiliate disclosure rules and guidelines: Publishers need to stay informed about disclose affiliate links and the latest articles.
Share unique and relevant content that resonates with the audience: Creating unique content to advertise plays a large role in standing out from the crowd and attracting new followers. You need to focus on creating stories that connect with users. For example, covering live events, posting about an exclusive offer for your followers, etc.
Actively engage with followers regularly: An active presence will help build loyalty and trust. Affiliates can also engage with their following by sending direct snaps for a more personal approach.
Measure performance to find what is working and what is not: Using data will assist with making relevant optimizations where necessary.
Different Ways to Include Affiliate Tracking Links
There are three different ways to include tracking links that are simple to execute than other social media platforms.
Snaps are sent directly to followers.
In Story posts.
Directly in one-on-one and group chats.
All three methods are done by taking a photo or video and selecting the paperclip icon indicated in the camera editor.
The feature will open an overlay where users can type in a URL. In this case, publishers can type in their unique tracking link5.
We recommend always disclosing affiliate links via direct linking when promoting brands and following the platform's disclosure rules and guidelines.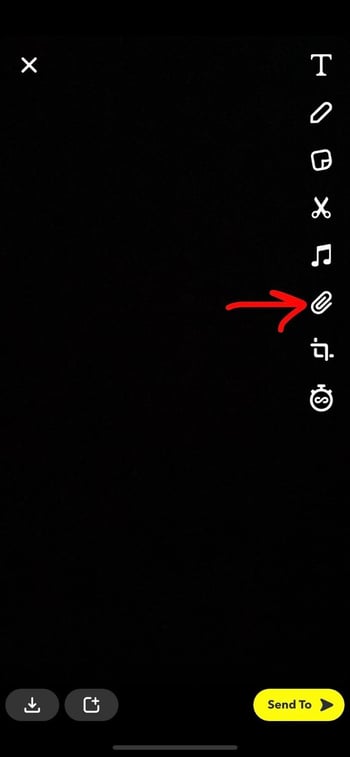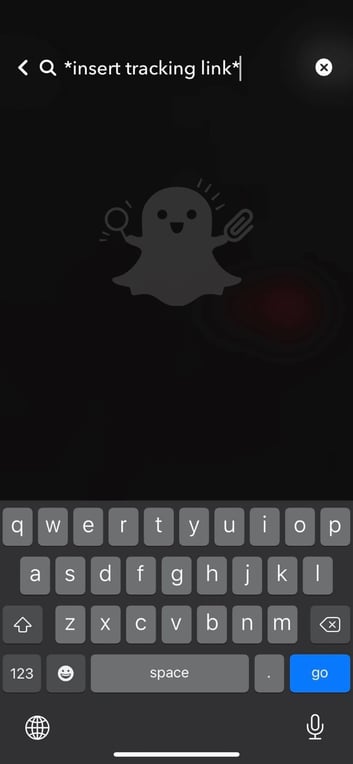 Advertising on Snapchat for Brands
Before adding Snapchat to the list of social networks for marketing, brands must clearly understand what they want to achieve with this Snapchat.
Consider whether the goal is to increase the conversion rate or to increase basket size. If so, using this platform may not be the best option.
Strategies for Incorporating Snapchat in Advertising:
Promoting your products on Snapchat apart from other social networks like Facebook and Instagram is a great way to connect with all-new audiences.
You can use your existing landing page or design a separate one to place a direct link in the snaps.
Live influencer campaigns may be optimized by requesting the influencer to include Snapchat in their promotional efforts.
Presenting exclusive offers to increase brand awareness and conversions. This can be done via an influencer's account or the brand's own account.
Use the built-in analytics tool, to see who is viewing your content, understand what content is performing well, and drive a strategy that works.
Produce brand video content for product teasers. This is used to create excitement around upcoming product releases and is also a great brand awareness exercise.
Plus, there are chances of higher success rates when launching the first campaign as well as developing a retargeting strategy.
This is a private platform where users share personal experiences and recommendations.
It can be an amazing environment for brands to explore this great feature for ads, run brand awareness activities, reach new users, explore the new traffic source, and thus increased engagement.
Taking Advantage of Snapchat Ads
To exercise brand awareness activity, brands can take advantage of different ad types using Snapchat Ads Manager.
By using these Ads, brands can create a short video ad that is placed between the Discover and the app's Stories section.
Brands can easily set ad budgets for their Snapchat ad and integrate Snapchat's Snap Pixel product to accurately track campaign performance to build retargeting audiences and build optimization strategies.
Another way brands can get in front of new users is via influencers' reach or by covering live events on snaps.
If running an influencer campaign on another social channel, optimizing it to include the influencer creating content on their Snapchat account may help maximize performance.
Discovering If Your Snapchat Vertical is Profitable
Many affiliates avoid working with Snapchat because the network mainly attracts consumers below the age of 35. It is quite a defined set of audiences. Many marketers believe that it is difficult to monetize with Snapchat affiliate marketing.
Many products are not aligned for this type of user and may not be a great fit to promote on Snapchat.
As a general rule of thumb, everyday products with low cost are ideal for promoting on Snapchat. Lower price tags products perform better than high ticket products.
All in all, Snapchat is probably a good platform for affiliate marketing campaigns. Just remember to create the proper ad sets, creative images, and promote exclusive deals with your audience in mind.
Tips for Increasing Snapchat Affiliate Marketing Conversions
Snapchat is continuing to expand its functionalities and targeting capabilities. The following tips will help you in reducing resistance between your ad and the user.
These tips will help eliminate unnecessary time and space involved in your conversion rate because people on Snapchat typically interact with the platform quickly and casually. Here we go:
Keep Your Video Short:
Make sure your video length is under 10 seconds, but if possible, go even shorter than that. The recommended time is somewhere between five and seven seconds.
Understand the Audience
The more you interact with your users, the more you'll understand what types of campaigns are bring engagement to your brand.
For example, According to Snapchat's userbase:
76% of users are ages 25 or younger
70% of users are female
So, this gives a clear understanding that the prime audience of this social platform is young and females. If your brand fits well into this audience, you are good to promote on the platform.
Select the Right Campaign Objective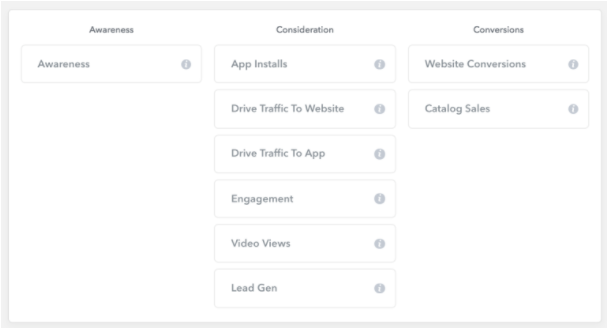 Choosing the appropriate campaign objective helps you in driving more qualified conversions or leads.
Campaign Objective includes a multitude of options such as Awareness, App Installs, and Video Views.
For Affiliate marketing, we recommend sticking to one of the following two:
Drive Traffic to Website
Website Conversions
The ad types these campaigns offer match with the lead generation process. Thus, making them your go-to objectives for good conversions.
Don't Compromise on the Quality:
If your ad looks like a beginner, people will likely understand that it is just a promotion. Instead, invest in a professional, easy-to-use editor like Adobe Premiere for editing.
Direct Linking on the Go:
One of the benefits of using Snapchat as a traffic source over other platforms like Facebook is to direct affiliate links.
Unlike Facebook ads, you can place direct affiliate links to your Snapchat ads and get your campaigns approved faster.
Final Thoughts
All social networks have a unique set of features that brands and affiliate marketers can leverage to attract potential customers, increase engagement, drive traffic and build loyalty.
To make the most out of this affiliate marketing, publishers and advertisers must first consider their own goals and marketing strategies.
By further understanding how to use Snapchat, its demographic and advantages, affiliates and brands can then decide whether it aligns with their business goals.
They just need to keep in mind the above-explained strategies and tips for better results and conversions.
If you would like to incorporate Snapchat into your affiliate marketing activity. speak to your Commission Factory contact or
contact us.
References
Apposphere: How the Apps You Use Impact Your Daily Life and Emotions
If you liked this blog post, you may like: