Coupon affiliates

have been around since the beginning of affiliate marketing. The ways of working with

these

, however, have changed over time. We explore how coupon affiliates can have a significant strategic impact on an advertiser's affiliate program and address common misconceptions about them.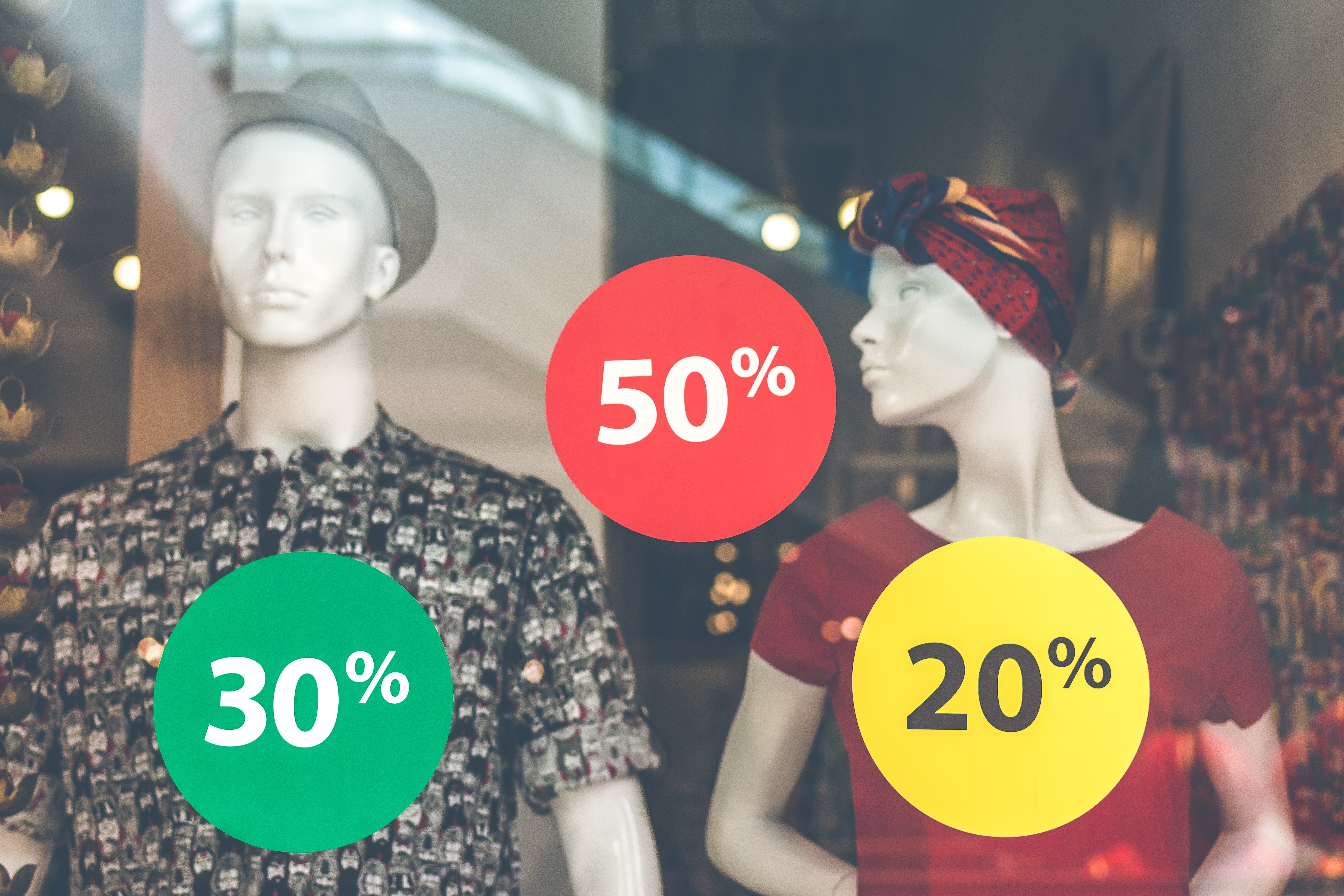 Where are coupon affiliates located in the Conversion Funnel?
For a strong affiliate program, advertisers should work with a diversified portfolio of affiliates. More information about its merits in The Importance of Diversification for your affiliate program. A diversified program works with affiliates from each section of the conversion funnel.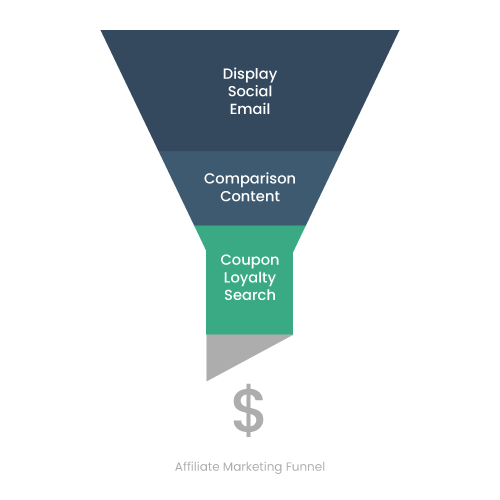 Coupon affiliates are naturally located at the bottom of the funnel, as consumers visiting these sites are ready to make their purchase. While it can be argued that working with coupon affiliates teaches consumers to wait for discounts, there are strategic ways for advertisers to counter this.
Common Misconceptions about coupon affiliates
Below is a list of frequently asked questions by advertisers, with their associated answers:
Q: I am concerned I will train customers to wait for a discount. Will this be the case if I start working with coupon sites?
A: It is not necessary to have coupon codes all year round. If changing customer behaviour is a concern, we would recommend creating coupon codes at different times of the year with no clear patterns so consumers will not be able to discern when the next discount will be on offer.
Q: My program is focused on new customers. Will coupon sites be able to help with this?
A: Consumers tend to break their shopping patterns to get the best price for a product. A coupon can help attract new customers (1). Most coupon sites have big databases and social media followings which can be used to reach new audiences. Some of our affiliates are driving more than 60% of new customer orders for specific advertisers on the network.
Q: Will coupon affiliates cannibalise sales that I would have received anyway?
A: 76% of customers abandon the shopping cart. The most common reason is that the extra cost for shipping is too high (2). If these customers find the product cheaper with a competitor who is offering a coupon code for free shipping, that customer can be lost to the competition.
Q: Will coupon affiliates take sales off other affiliates on my program? Specifically, content sites?
A: Commission Factory tracks in-program attribution, which can be used to keep an eye on this. We would suggest working with a few select coupon sites for a three-month period and then analysing the results.
Q: We cannot afford to pay the commission rate as well as give a discount. Will this eat into my margins?
A: Commission is paid on the discounted price. If margins are a concern, we would recommend setting up a coupon code that has a minimum spend or product/category exclusions. Alternatively, a bespoke commission rate can be discussed with the coupon affiliates.
Q: Will coupon sites add value to my affiliate program?
A: Coupon users are typically affluent, young and educated – a target group you might want to build a relationship with early on (1). Working with coupon sites is an effective way to increase average order value (AOV) of the affiliate program by setting up coupons with a maximum spend higher than the current program AOV. Coupon sites can also help clear old inventory.
Q: We are very brand conscious and do not want to be seen as a cheap brand. Will working with coupon sites hurt the brand image?
A: Working with coupon sites does not mean offering coupon codes all year round. Coupon codes should be created for a specific purpose, such as getting rid of old inventory or last season's stock. Additionally, a lot of coupon sites offer content pieces rather than just listing codes or promotions. Coupon sites spend a lot of time on improving their SEO rankings. Being featured in one of their content pieces can drive additional traffic to your site.
Q: Will I lose control over the volume coming through for discounted sales if I opened the program up to coupon sites?
A: Most of the bigger coupon sites have the functionality to promote unique codes, which have a one-time use. This ensures that a code can only be used once, even if it goes viral. We recommend supplying the affiliate with a set number of unique codes you feel comfortable with.
Deep Dive into Different Coupon Affiliate Strategies
Before assessing different strategies, advertisers should check that coupon data is being passed back to Commission Factory through the tracking pixel. This allows for better insight into the impact of the coupon strategy and enables our clickless code feature, which we will look at in more detail below. We recommend aligning the overall business goals with the coupon strategy for the best impact.
1. Selecting Coupon affiliates to work closely with
For an effective coupon strategy, it is not necessary to work with every coupon affiliate in the market. For a controlled and strategic approach, we recommend advertisers work with select coupon affiliates and have close and regular contact with them.
2. Offering Exclusive Codes to affiliates
Offering an exclusive code to coupon sites can lead to additional promotional opportunities. Often, the affiliate will be able to provide newsletter placements and/or more visible exposure across their website if an exclusive code is offered. While it is recommended to run an exclusive code, which is offering the best discount in the market at that time, this is not always possible. Sometimes a vanity code will suffice (a discount that is running in all channels, which features the name of the affiliate). This creates the illusion of exclusivity to the costumer without offering a higher discount.
3. Affiliate Coupon Sites and Paid Search Campaigns
Most coupon affiliates offer to run paid search campaigns for advertisers in combination with an exclusive coupon code. There is no fixed fee needed for this. However, whether an affiliate can offer this type of promotion to an advertiser depends on profitability, as the affiliate needs to cover pay-per-click costs. If an advertiser is looking to get rid of old inventory, we would recommend consulting the top-performing coupon site about running a paid search campaign alongside the coupon code. An attractive offer which is strategically aligned with other campaigns can significantly boost performance. The coupon site bids on an advertiser's trademark + coupon, or trademark + coupon code terms for the duration of the exclusive code. The affiliate can effectively push out competitors' ads and improve their position on search engines.
4. Incorporating Affiliate Content and Coupon Sites
Most coupon sites write content in addition to their offers/coupons section. When an advertiser is not running an offer, we recommend making use of the content offering to stay front-of-mind with the affiliate's userbase. Some coupon sites function as coupon white labels for big content publications. While this is a coupon/promotion strategy rather than a content strategy, it still means being featured and reaching the website visitors of those content publications.
5. Working with Non-Coupon Affiliates
Having a coupon strategy does not necessarily mean working with coupon affiliates. Developing relationships with the best content affiliates/influencers and offering them exclusive codes can achieve great results. Commission Factory's clickless code technology allows sale attributions to affiliates even if no click is recorded. Instead of a click, the code itself becomes the identifier for the affiliate sale. This expands the ways of working with affiliates, such as having Instagram influencers promote an exclusive code in their Instagram stories.
Summary
Working strategically with coupon sites can add value to an advertiser's program and there are multiple different ways to work with this affiliate type. It is essential to have an open dialogue and align the strategy with the overall business goals to have the desired impact.
Key Takeaways
It is important to align the coupon strategy with the overall business strategy

Working with coupon

affiliates

is an effective way to increase AOV and/or get rid of old inventory

It is not necessary to work with every coupon

affiliate

on the market to see results

There are multiple ways to work with coupon

affiliates

It is possible to have a coupon strategy without working with coupon

affiliates
Sources
1. Coupons Continued (And Growing) Influence Over Major Purchasing Decisions
2.41 Cart Abandonment Rate Statistics
Related articles