Commission Factory's platform allows advertisers to track exclusive coupon codes to the individual affiliate without a tracking link. Here's why it's a crucial feature that should be implemented in your business.
Are you tired of missing out on affiliate revenue from your social media, print advertising, or television campaigns?
In a world where content creators and influencers are becoming increasingly important for advertisers to reach new customers, tracking and attribution are crucial to a successful partnership.
Advertisers need to know how and where their customers are coming from. They also need to accurately identify which affiliate has contributed to their campaign success and which didn't. Commission Factory's clickless tracking feature can bridge the gap in your marketing channels and help marketers create seamless, unified campaigns. But what is it exactly?
What is Clickless Tracking?
Often, affiliates and partners use site links or tracking URLs to direct their customers to the advertiser's site – which can be problematic in certain scenarios. With this method, trying to get your customer to sign up using a link in a brick-and-mortar retail store can prove unnecessarily tedious.
URL links send an affiliate's followers or audience away from their platform, and some customers may decide to visit the advertiser's website without clicking on the link. In this scenario, the affiliate generating the buzz and traffic may not be compensated fairly for the role they played in converting a sale.
Enter clickless tracking, a feature that allows affiliates and brands to use coupon codes to track sales and revenue more effectively.
Commission Factory's innovative clickless tracking technology enables brands to attach exclusive coupon codes to specific affiliates. When an end customer uses that code, the sale is automatically attributed to that affiliate, even if a tracking URL isn't used.
Clickless tracking technologies do not affect regular coupon functionality or generic codes. Instead, it's simply an additional tracking method that enables affiliates to generate revenue from channels that have previously been hard to attribute revenue to.
Why is Clickess Tracking important?
Clickless tracking is a game-changer for affiliate and partnerships solutions like Commission Factory. It enables affiliate marketing to spread organically into other forms of marketing, such as social media, print advertising, and television.
Affiliates with an extensive email list or social following from platforms like Instagram or TikTok can now generate revenue more easily from these channels. Our case study with My Muscle Chef and their affiliate @eatingupwiththehannashians won an award for its demonstration of how influencers and advertisers can exceed their revenue goals with a clickless coupon code.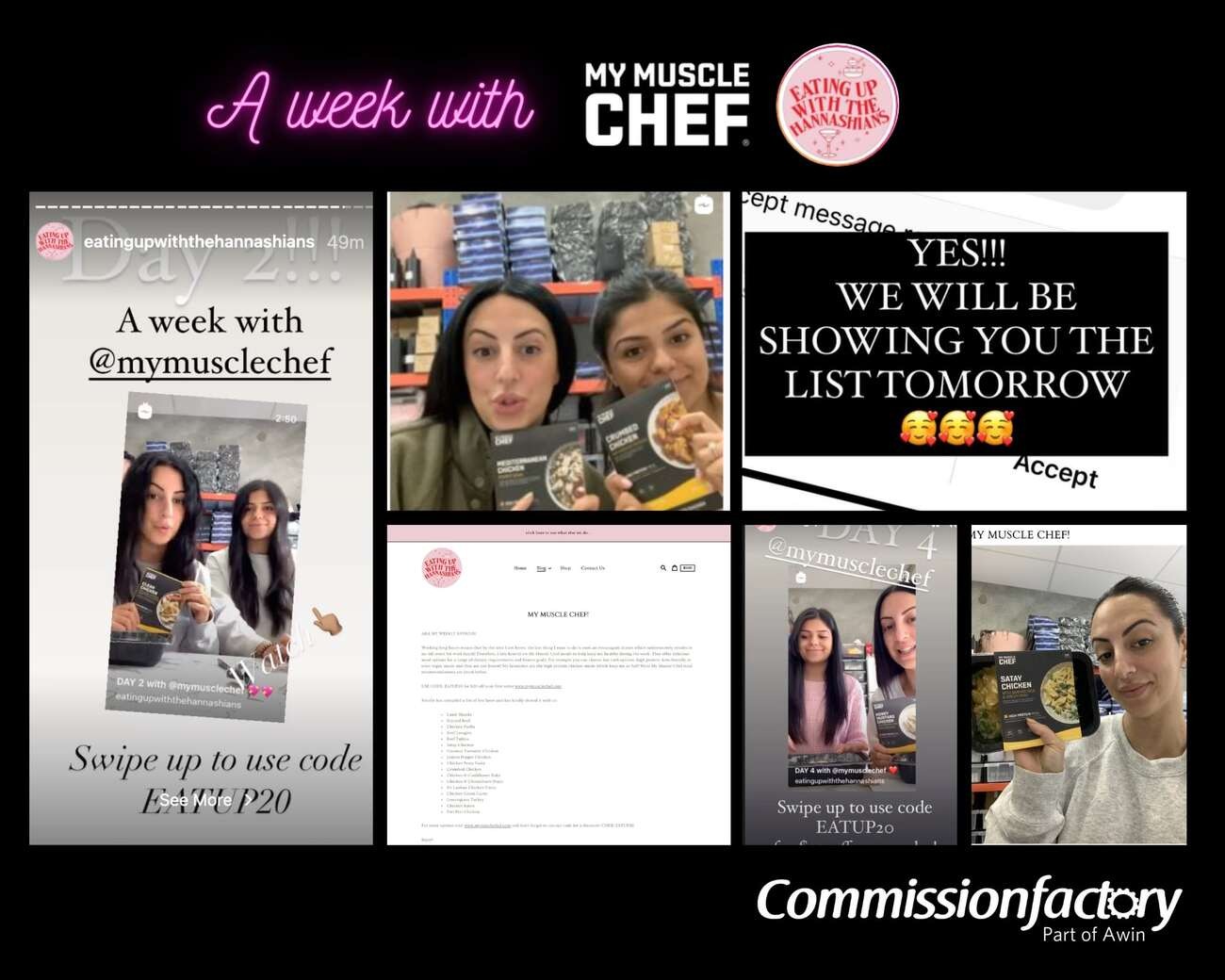 Besides affiliates, brands can also benefit from clickless tracking. It's an essential addition to their attribution model that allows them to limit the unauthorised use and abuse of codes. Commission Factory advertisers can allocate coupon codes to their affiliates exclusively for tracking and attribution purposes.
Additionally, brands have the opportunity to tap into new markets with clickless tracking. For example, advertisers who want to reach the student market can partner with affiliates like Student Beans and UNiDAYS to distribute these codes to students on their campuses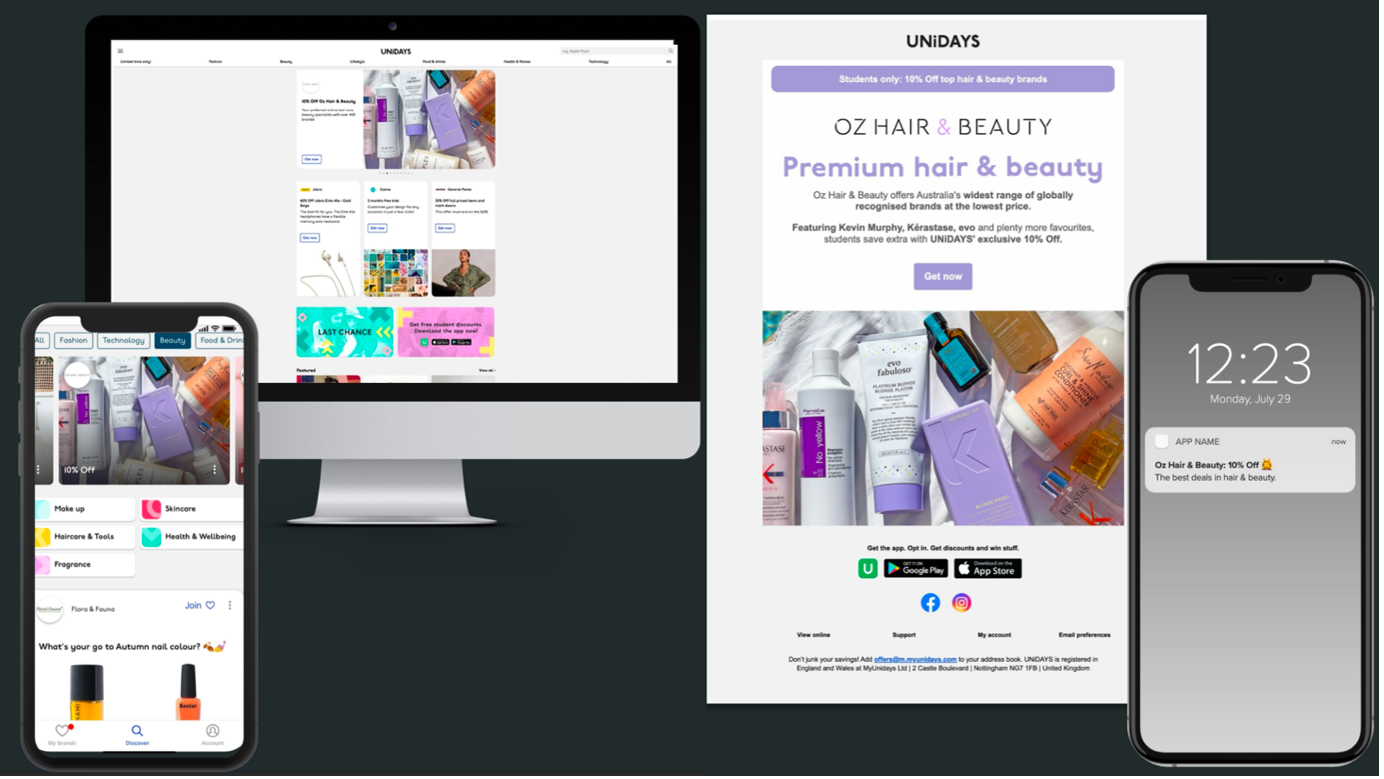 It's important to note that not all advertisers can offer clickless tracking because of the data-reporting constraints of their shopping cart software. When tracking coupon codes, the cart must be able to report what code was used at checkout to Commission Factory.
How do I implement Clickless Tracking into my business?
To start implementing clickless tracking, affiliates must request a clickless code from their advertisers. Alternatively, existing Commission Factory affiliates can reach out to our affiliate team for a code. With Commission Factory's clickless tracking, you can maximise your affiliate marketing revenue and ensure that all marketing channels are unified and consistent.
Ready to take advantage of this powerful and robust tracking tool? Connect with the Commission Factory team today and join our platform as an advertiser or affiliate to get started with our clickless tracking feature.
Related Article: