OZ Hair & Beauty partnered with publisher UNiDAYS to accomplish a successful outreach into the student market – with the help of Commission Factory.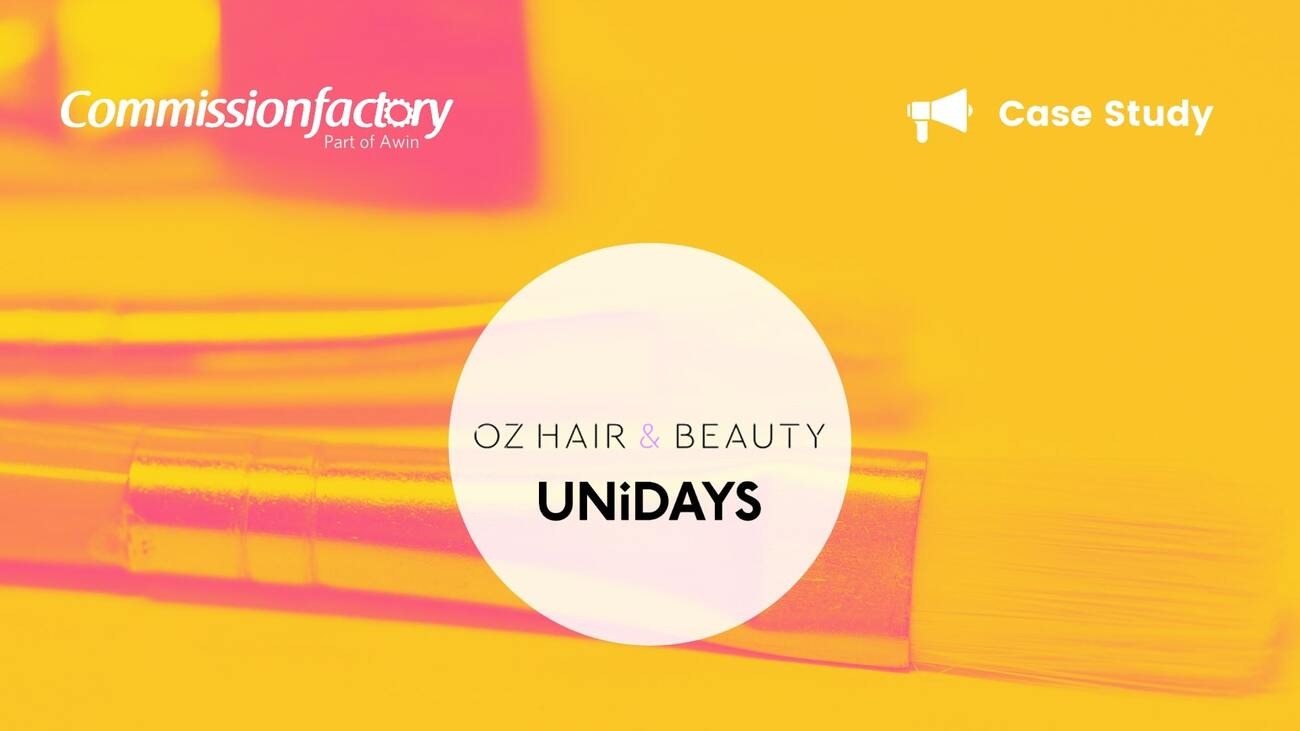 OZ Hair & Beauty is a retailer providing consumers with an online shopping experience for quality hair and beauty products. With over 30 years of experience in hair care, it intended to expand its foothold into new markets.
Commission Factory partnered OZ Hair and Beauty with UNiDAYS, a student network affiliate with the audience reach, technology, and expertise to help them venture into new verticals. After an initial discussion facilitated by the Commission Factory team, UNiDAYS, and OZ Hair & Beauty successfully kicked off their partnership in mid-July 2021.
OBJECTIVE
A key goal was to help OZ Hair & Beauty attract new and valuable long-term customers. UNiDAYS identified Gen Z students as a suitable demographic for the advertiser.
The objective was to improve engagement, conversion rate, and impression levels among the student demographic, and market OZ Hair & Beauty as a superior choice for hair and beauty care products.
SOLUTION
UNiDAYS launched OZ Hair & Beauty as a prominent partner across the UNiDAYS ANZ and Gradlife platforms through a bespoke marketing launch plan. The affiliate introduced OZ Hair & Beauty as an exciting new merchant, highlighting the advertiser's always-on 10% student discount on their website and how it can be redeemed.
This launch plan ran for four weeks, and UNiDAYS used various touchpoints like targeted CRM, On Network Placements and Off-Network to showcase the advertiser. To kick off the launch, OZ Hair & Beauty partnered with UNiDAYS in their weekly Mystery Box Promotion on the 14th of July, and an email blast was sent to 157,762 leads to generate hype for the merchant.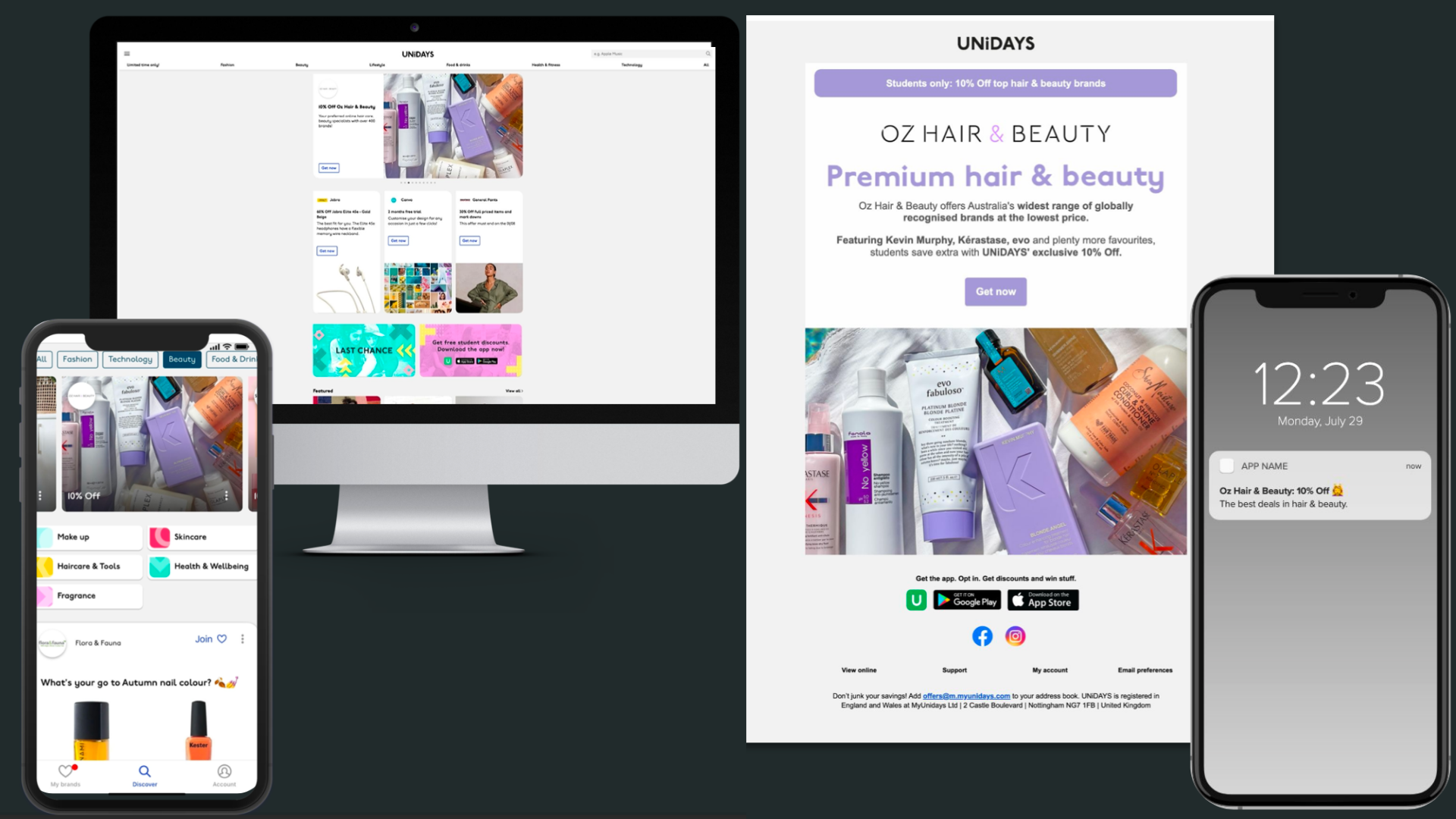 RESULT
Partnering with UNiDAYS delivered excellent results. The Mystery Box Promotion campaign produced 6,088 engagements and became UNiDAYS' second best-engaged partner offer for the week. It also achieved an Email Open Rate of 23.25% and a Click Through Rate of 17.91%.
Besides that, the partnership delivered these favourable metrics:
9.6k perk engagements

27% conversion rate

625k total impressions

5812 competition entries

Consumers spent 1 minute and 51 seconds on Oz Hair & Beauty's page

47.87% email bounce rate.



KEY TAKEAWAYS
With the help of Commission Factory OZ Hair & Beauty partnered with an affiliate partner that helped attract new consumers through new verticals. As a result, the campaign achieved strong performances across all KPI, resulting from UNiDAYS' solid experience with the various touchpoints.
Advertisers looking to grow their customer base in this competitive market should consider partnering with an affiliate platform and an affiliate partner with the ability to connect with the target market. This ensures that marketing dollars are not wasted, and campaigns can be executed with favourable results.
If you are an advertiser looking to follow in the successful partnership footsteps of OZ Hair & Beauty, please get in touch with our team today.
Are you a Commission Factory advertiser that would like to showcase your program, campaign, or work? You can now submit your case study idea for the Marketing team to review —alternatively, email our Marketing team for further information.