Starting an affiliate program might sound like there's a lot to it, but once you break it down into steps it's fairly straightforward.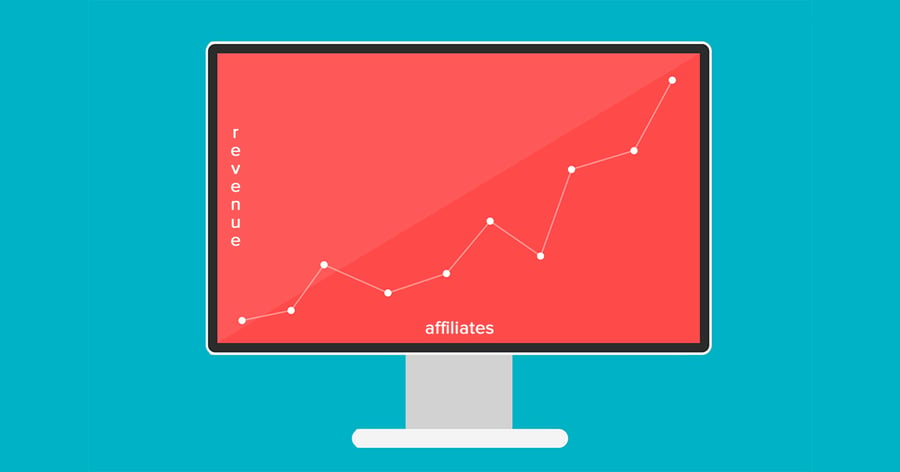 An affiliate program can increase your revenue, the number of sales you have, your conversion rate, your average order value, and the amount of traffic you get.
First of all, what is affiliate marketing?
Affiliate marketing is the process where a brand pays a commission to a publisher or website when they refer someone who goes on to buy from your website. There are four different facets to an affiliate program. The publisher, the consumer, the brand and the affiliate network. The publisher refers the consumer to your brand. The affiliate network is in charge of tracking these sales and the attribution to the correct affiliate.
Decide whether affiliate marketing is right for your brand
Deciding whether affiliate marketing is right for your brand is an important first step.Look at what exactly it is that you sell, and whether you think you could make it interesting for affiliates. Are there websites that might be interested in promoting your products? How would you promote your brand to your affiliates? Don't forget that there are different ways to compensate affiliates - it doesn't have to be a percentage of each sale. It can be a set dollar amount for each valid lead, if you are interested in lead generation.
It's a good idea to look at what your competition is doing and whether they have an affiliate program. If the answer is yes, you need to make sure you're utilising affiliate marketing as they are already in this space. I the answer is no, you can get ahead of your competition by working with affiliate marketing.
Define your marketing goals and what you hope to achieve
Defining what it is that you want to achieve with your affiliate program is a good place to start. Do you want to increase your sales, increase your average order value, or improve your brand awareness? What will the key performance indicators be for your affiliate program? Once you have a grip on these, it is much easier to create an affiliate program that works towards your goals.
Choosing an affiliate network
Some people decide against using an affiliate network and set up their own tracking. However, there are questions to ask yourself before you decide against doing it yourself.
Is this the first time you have had an affiliate program?
Do you want in depth reporting?
Do you need someone to deal with the technology side of things?
If you answered yes to any of those questions, then it is advisable to go with an affiliate network so that everything is easier for you. As a first timer, it's easier to work with a network with their technology and affiliate base to increase your sales.
When you're thinking about choosing an affiliate network there are some important questions you need to ask yourself.
What kind of publishers are you trying to attract to your affiliate program?
How much time do you have to dedicate to your affiliate program?
Are you looking for someone to manage your affiliate program for you?
Choosing an affiliate network is the most important step in the process. With publishers, it's important to look at what type of affiliates you're looking for on your program. Are you looking for content bloggers, influencers, loyalty websites, tech solutions? Does your chosen affiliate network have these?
Think about how much time you have to dedicate to your affiliate program.In order for it to be successful, you'll need around 3-5 hours per week. Are you looking for someone to manage your program for you? Does the affiliate network you have chosen offer affiliate program management, or can you outsource it?
Of course, it goes without saying that a network with a wide variety of affiliates, good reporting, regular contact with the affiliates, and an account manager will help things along.
Tracking
The affiliate network will have instructions for installing the tracking pixel onto your website according to which shopping cart you're using. This is usually straightforward to set up and involves placing the code onto the confirmation or thank you page to ensure that the affiliate network can track your sales.
Write a program description
Writing a program description is important to attract affiliates to your program. What are your selling points, and why should they promote you?
This is an example from Millers. They include a short description, and then focus heavily on why an affiliate should promote them, and not why someone should buy from them.
A good rule of thumb is to start with an introduction to your brand, and all of the reasons the affiliate should have for wanting to promote you. Maybe your average order value is high, maybe you are open to giving affiliates freebies or coupon codes. What promotion types are you open to? Do you have a data feed? Include anything that might be interesting for an affiliate and make them interested in promoting your brand to their visitors.
Choose a commission rate
There are several different ways you can decide to reward your affiliates and it depends on what you sell, or whether or not you have a lead generation program.
CPA: CPA or cost per action is a set percentage per sale is the most common commission rate.
CPL: CPL or cost per lead is a set dollar amount for each valid lead you get.
CPC: CPC is cost per click, so you pay a set commission on each click.
Choosing a commission rate depends on what your margins are and how much you are prepared to give away. Having a bit of extra wiggle room so that you can offer affiliates extra for more promotion is always a good idea. As a general rule fashion brands usually offer between 8% and 15% commission per sale.
Write a welcome e-mail
Writing a welcome e-mail is a great way to encourage an affiliate to get started and promote you. Remind them of the reasons they joined your program in the first place, and provide your affiliate links, and some banner links to make it easier for them to add to their website.
Recruit affiliates to your program
Once you have everything in place, your program will be launched and you will have access to the affiliates that are signed up to your chosen affiliate network. You can go through and filter which affiliates are of interest to you and invite them to join your program and start promoting you. Additionally, anyone that you are keen to work with and track their sales, and reward them for it you can bring onto the affiliate network. It's important not to become too reliant on one affiliate type, because if something happens and they decide to stop promoting you for any reason, you still have a steady stream of income.
Conclusion
Deciding what your marketing goals are, and choosing the right affiliate network should be the two most important steps in the process, closely followed by setting up your tracking. You need a good commission rate with a little bit of wiggle room so you can work more closely with selected affiliates. Creating a description that is appealing to affiliates will help you to jump start your affiliate program and attract affiliates and encourage them to join your program and start promoting you.
Of course, once your program is up and running it's important to communicate with your affiliates regularly so that they remain interested and engaged with your brand. By creating these relationships and working more closely with affiliates, you will be able to find out what campaigns work for you, and which affiliates drive the most sales for your brand.