The 2023 Affiliate and Partnership Industry Review takes a closer look at how advertisers and affiliates have been operating in the industry and their plans for the coming year.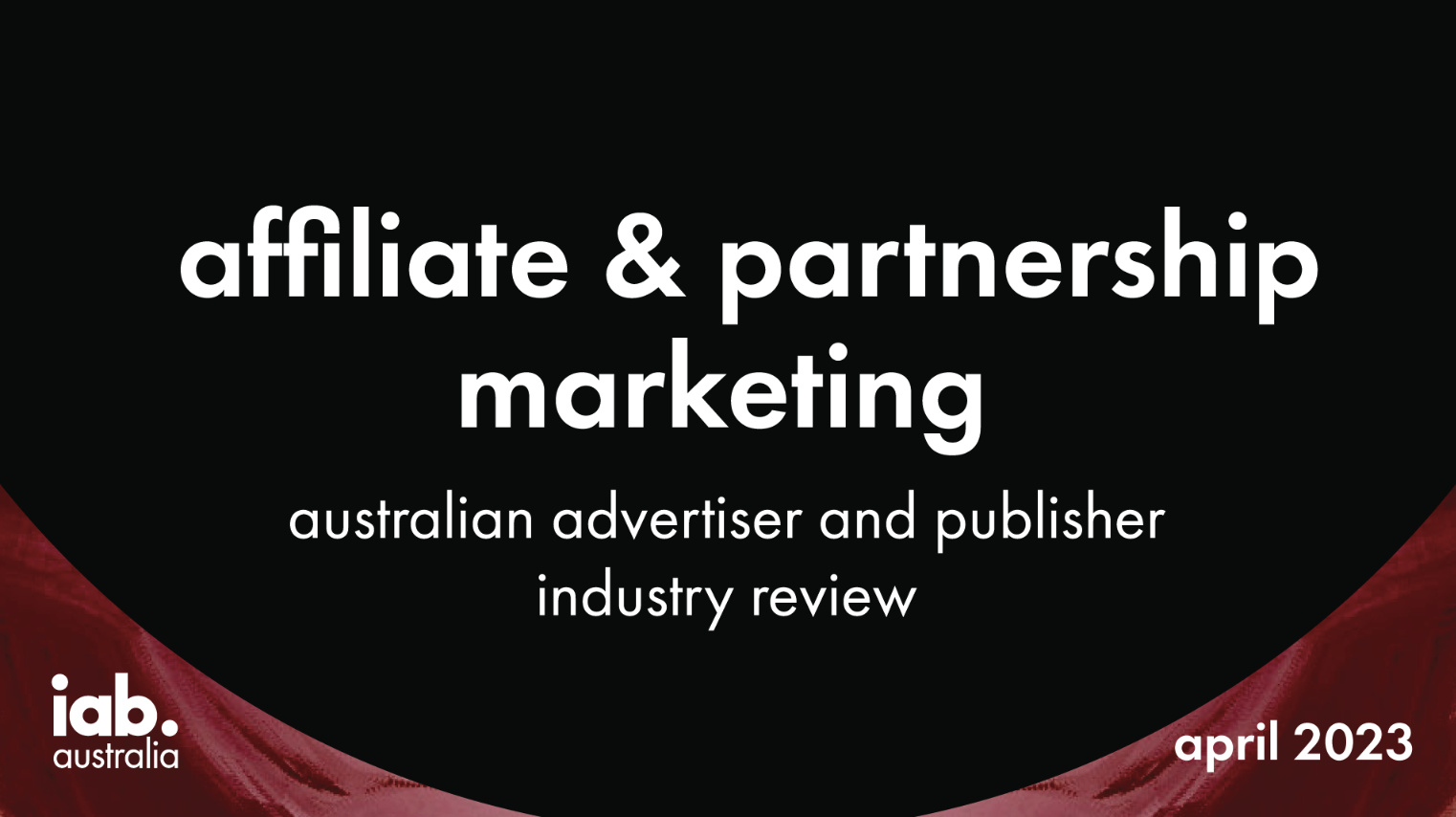 Each year, IAB Australia releases a compelling report that offers a deep dive into the affiliate marketing industry. The 2023 report pulls together data from 94 advertiser and agency industry participants and 54 affiliate partners who operate affiliate marketing programs in Australia.
So how has the experience been for advertisers and affiliate marketers? And what are their goals for the coming year? Here are our key takeaways.
Rise in Agency-managed Affiliate Programs
This year's report shows an increase in agency management of affiliate programs. Around half of the advertisers surveyed used an agency to manage their program, an increase from last year when many brands chose to run their affiliate program in-house.

Additionally, 6 out of 10 marketing agencies surveyed managed around 1 to 10 clients in affiliate marketing. This trend shows a growing demand for advertisers to seek third-party help in affiliate marketing rather than doing it themselves.
Retail and Fashion Continue to Dominate
Retail has always dominated the affiliate marketing space, and this year is no different. Agencies and advertisers who use affiliate marketing are predominantly from the retail sector, maintaining its top spot. However, fashion is the dominant industry for affiliates in the affiliate marketing space, overtaking the retail industry from last year's survey.

This, however, doesn't mean that other industries wouldn't benefit from affiliate marketing practices. Other notable industries that highly utilise affiliate marketing include cosmetics, travel, and technology.
More Spending on Affiliate and Partnership Marketing
Affiliate marketing spending has increased, and it shows no signs of slowing down. Almost 7 out of 10 advertisers revealed that they spend more than $10,000 on affiliate marketing activities monthly, which is a significant increase from last year's survey.

Perhaps it's a testament to the cost-effectiveness of affiliate marketing programs, but many advertisers and agencies surveyed are also planning to increase their spending on these programs for the coming year.
The Tried and True: Why Successful Models are Here to Stay
Promotional methods like Rewards and Content are two popular methods used by affiliates. This ranking is similar to last year, and advertisers continue to state Reward Models such as Cashback Websites and Loyalty Programs as their most important promotional method.

Additionally, Content is another valuable promotion tool advertisers seek, which is great news for content creators looking for more opportunities.
The Meaning of Success
The IAB report shows that more advertisers are measuring success by the number of new customers they get, beating out the usual metrics like Volume of Sales and Average Order Value. But how effective is affiliate marketing in achieving this goal? As it turns out, it's quite successful.

Survey shows that advertisers highly rate affiliate marketing in achieving customer acquisition compared to other marketing activities – a good sign for affiliate partners and agencies.
Affiliate Partners Are on the Lookout for More Advertisers
Building partnerships and generating revenue have always been key goals for affiliates, and this year, more affiliates want to increase their advertiser base. 8 in 10 publishers have increased the number of advertisers they are working with over the last 12 months, and we expect to see more partnerships formed in the coming year.

If your brand is in the fashion and retail industry, this will be a great year to seek opportunities with new partners to achieve your goals.
Tracking Methods: A Crucial Component
Third-party cookies are a less-than-ideal way of tracking affiliate marketing metrics, and more advertisers continue to phase them out. Almost 20% of advertisers continue to use third-party cookies. However, this figure is down from 41% last year.

It's important that more advertisers continue implementing better commission tracking into their affiliate programs, as commission rates are cited as one of the most critical factors for affiliate partners when working with advertisers. Shifting away from third-party cookies helps advertisers do this.
What does this all mean for brands and affiliates?
The IAB 2023 Affiliate and Partnership Industry Review helps advertisers and affiliate partners build better relationships by understanding the industry and each other. If you're looking to increase your network, an affiliate platform like Commission Factory can help you reach your goals.

Connect with the Commission Factory team to learn more about how we help brands and affiliate partners build and grow their affiliate marketing strategies.

To read the full report, visit IAB's website, or click the download button below.
About the IAB
IAB Australia is the peak trade association for online advertising in Australia. As an independent industry association with more than 160 members of media owners, publishers, technology companies, agencies, and advertisers, IAB works to align industry stakeholders to develop solutions and build standards that are integral to the operation of digital advertising.

The role of the IAB is to support sustainable and diverse investment in digital advertising across all platforms in Australia. Together with partners, they aim to shape the rules around measurement, training, global tech and policy work, Tech Lab standards, and standardising terminology to support the broad media and marketing community.

Download the 2023 IAB Affiliate and Partnership Industry Review report.