As a publisher, if you have started an affiliate program or plan to start one, it is necessary to analyse your affiliate sales. But how would you know if your affiliate sales are meeting expectations?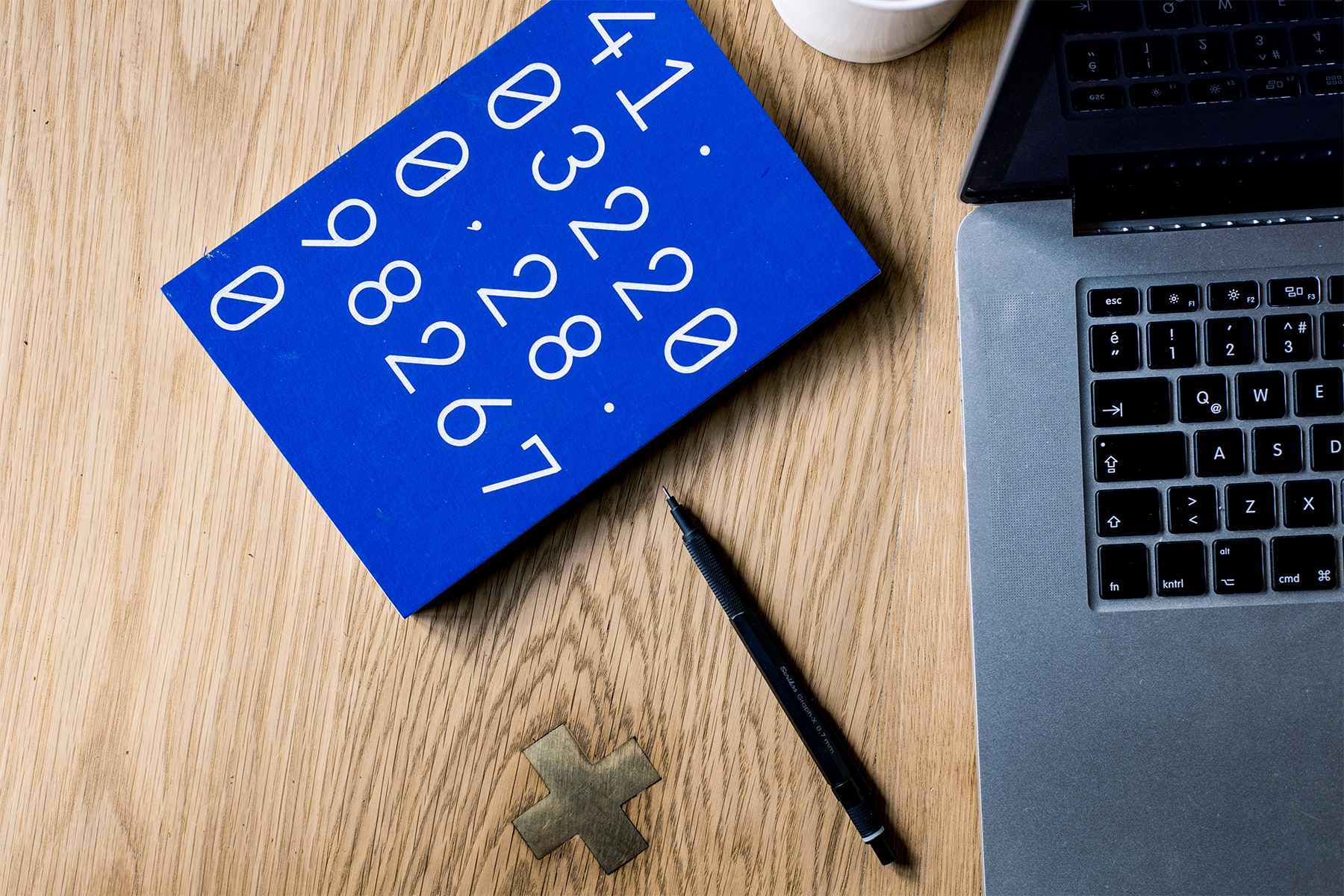 In affiliate marketing as with any digital channel, it is vital to understand and analyse the metrics that are important to the success of your business.
Affiliate marketing is a transparent performance marketing channel, therefore everything is able to be tracked and reported. Here we look at the important metrics for both advertisers and affiliates.
With your affiliate program, you'll need to set and track the key performance indicators. In order to track your affiliate program success, choose specific, measurable and time-bound goals.
Experts have predicted that publishers are ready to spend 8.2 $billion1 on affiliate marketing in 2022, so the potential is huge.
Affiliate marketing KPIs need to align with your company's industry profile and match your business goals to measure your digital strategy's progress effectively.
By integrating the affiliate channel into your online marketing performance dashboard, you can determine the customer acquisition cost. It will serve you in defining the priorities, revenue growth, profit margins and resource allocation for your marketing mix.
Here we look at the key performance indicators and metrics for both advertisers and affiliates.
Affiliate marketing metrics for advertisers
Whether you are a business launching an affiliate program for the first time or you have run an affiliate marketing channel for years, it is important to understand the affiliate marketing metrics you should be tracking and reviewing.
Return on ad spend (ROAS) is calculated Revenue ÷ Spend = ROAS. This is one of the key indicators of how successful your program is. Advertisers can use this as a guide for spending, compare with other digital channels and look at this metric on an individual affiliate basis.
Clicks are recorded when a user clicks through a banner, text link, deeplink, promotional or datafeed link. If they click through multiple times in a short period, this click will only be counted once in most cases, as most digital marketing companies will have a way to de-duplicate those clicks. Clicks effectively refer to the affiliate traffic volumes on your affiliate program.
The number of sales or conversions number of sales or conversions are the number of transactions that your affiliate marketing program has generated. It is worth looking at low and high volume sale affiliates and affiliates who are driving traffic but are not converting.
It could imply that there is a tracking issue or potentially a creative that is not working for the program.
Sales revenue refers to the total amount of money generated and is often the key metric used to evaluate performance. It can help to direct activity in your affiliate program if you set monthly targets to reach.
Click-through rate (CTR) is calculated Impressions ÷ Clicks. The % of views or impressions that result in clicks to the advertiser site. The CTR gives you an indication of how effective a creative or communication or campaign is, depending on the placement position.
Conversion rate (CR) is: Conversions ÷ Clicks = conversion rate. This refers to the percentage of visitors who visited an advertiser's site, who then went on to make a purchase. This is a vital metric for an affiliate channel as it is imperative that they can convert users once they land on their website. The average affiliate conversion rate should be compared with the website's overall conversion rate on a regular basis.
Average order value (AOV) is calculated by Revenue ÷ Number of Orders = AOV. Advertisers should compare their overall website average AOV to their affiliate AOV to gauge the performance of the channel. If affiliate AOV is higher that might indicate the ability for affiliates to upsell or utilise consumer offers where higher-order values are generated. If lower than, tactics can be used to work towards increasing that target, for example, a higher commission rate for orders over a specific sale value.
New vs return customers refers to the percentage of consumers who are first-time-customers i.e. new to an advertiser and those who have purchased with an advertiser before. You can read more about new vs returning customers here.
Percentage of click active affiliates refers to the number of affiliates generating clicks for an advertiser versus the number of joined affiliates. This is important to review periodically to ensure that you are activating affiliates who join your program. If the percentage is low, then you may want to consider an activation strategy.
Percentage of sale active affiliates refers to the number of affiliates who are driving sales or conversions compared with the number of affiliates joined to an affiliate program. If the percentage is low, then you would want to look at how to activate more affiliates who are joined your program.
Percentage of revenue generated per affiliate provides clear insights on which affiliates are generating the most revenue for your program. This is calculated by dividing each individual affiliate' sales revenue value by the total affiliate sales revenue for the period you are reviewing. This data will help an advertiser to work on diversifying the affiliate activity, grow mid-tier affiliates, as well as ensure that any fluctuations in the top affiliates are flagged for review. Affiliate marketing is often driven by a handful of affiliates who will be generating the majority of the affiliate revenue, it is best to look at ways to increase the top affiliate list to diversify and reduce the risk of relying on a small number of affiliates.
Percentage of affiliate types refers to the number of affiliates in each category or type, who joined your program or generating conversions (for example, loyalty, coupon, content, social media etc.). This allows advertisers to see if the program needs to be diversified by types of affiliates, promoting them and recognising affiliate types that are working well or may need further support.
The above metrics allows in part or combination, an affiliate manager to review:-
The overall performance of the affiliate program, and compare it to other channels
The performance for a specific affiliate or affiliate type
The performance of individual campaigns being run in the channel
The make up and diversity of their affiliate activity
Affiliate marketing is a long-term marketing strategy and therefore reviewing the above metrics regularly will allow an advertiser to understand what is working and what needs review and provide data-informed decisions into future campaigns and partnerships. It is essential that advertisers focus on the right KPIs for a successful affiliate program.
Affiliate Marketing Metrics for affiliates
You might assume that the commission rate offered is the most important metric for an affiliate, however, there are many other key considerations for affiliates to properly evaluate potential new advertising partners and their current campaign performance. Understanding what resonates with an affiliate's audience and what marketing channels or campaigns and advertisers work for their business comes down to unlocking the data and analysing the affiliate marketing metrics important for affiliates. The focus on certain metrics will differ slightly for the affiliate to the advertiser, however, some of the metrics will stay the same.
Clicks, conversion rate, average order value, and number of conversions are key metrics for affiliates as well as advertisers. Along with those are additional metrics for affiliates to consider when choosing the advertisers to work with and metrics that help affiliates to review the performance of their campaigns.
Commission rate, one of the most important elements for an affiliate when deciding on advertisers to promote or reviewing advertiser performance is the commission they will be paid for referring transitions to advertisers.
Average commission per transaction (AVC) is calculated: commission ÷ number of sales. This gives the affiliate a quick snapshot of how much they are earning for each purchase they generate. Mostly used on a per advertiser basis.
Average earnings per click - Commission ÷ clicks = EPC. Affiliates can see the program average EPC within the directory so this is an important metric when reviewing potential new advertisers. On top of this affiliates should review this statistic for the advertisers they are promoting to ensure they are being remunerated fairly for the traffic they send to advertisers.
Average payout time - This refers to the average number of days an affiliate will be paid from the day they made the transaction. This will be dependent on the advertisers' validation and payment terms. This average is shown in the advertiser directory so affiliates can have an informed choice about advertisers they want to promote.
Void or cancellation rate is calculated by Number of voided transactions ÷ total number of transactions = void rate. The affiliate can use this to decide whether they continue with an advertiser who has a high rate of cancellations or not. It's worth looking at averages for different verticals since some verticals may have a higher return rate than others.
There are many different facets to affiliate marketing and understanding the core metrics and statistics (and their abbreviations) is as important as managing the relationships in this channel. Knowing what key metrics and the data available will then lead brands and affiliates onto determining their KPIs for the channel in order to continue to grow and see success in affiliate marketing.
Likewise, if you are an affiliate wanting to connect and promote advertisers, you can apply to join Commission Factory here.
References: