With Q4 looming ahead, it's time for retailers to tie their in-store strategy with affiliate and partnership marketing to optimise sales this quarter.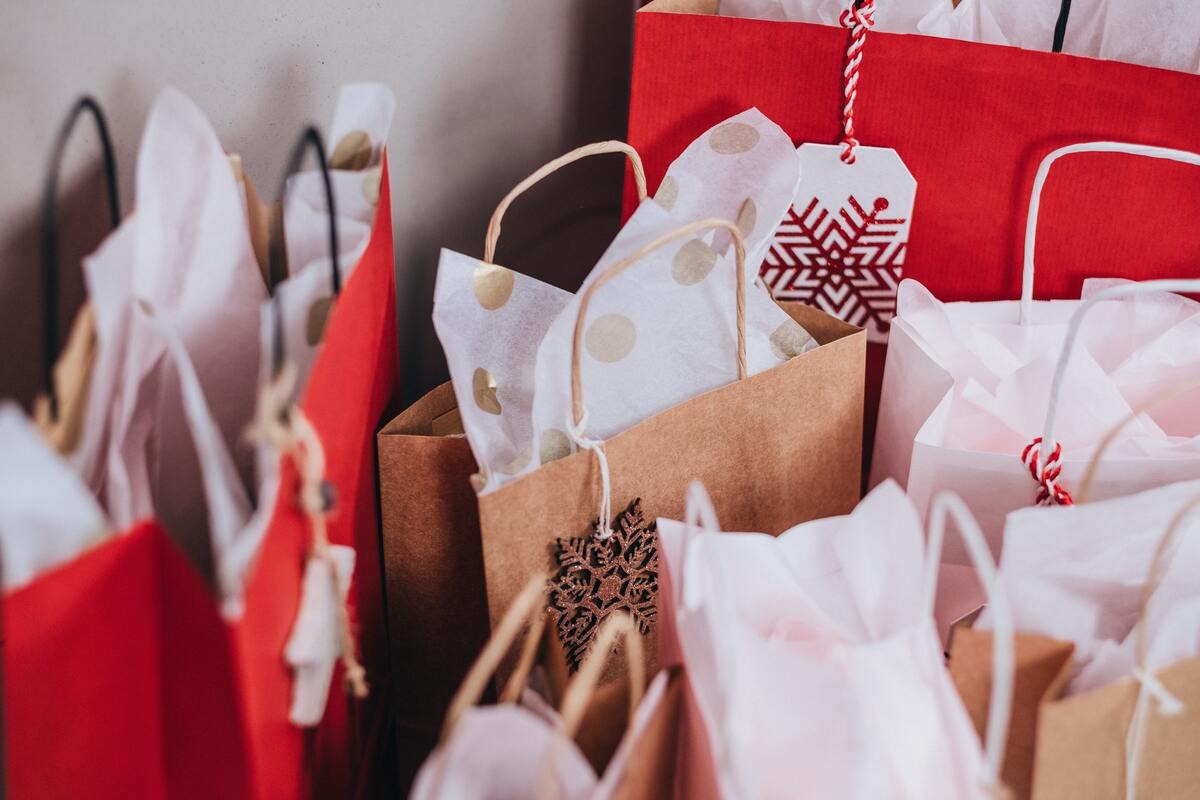 It's no secret that Q4 is the most wonderful (and stressful) time of the year.
With key retail events like Cyber Weekend and Christmas coming up, it's an excellent opportunity for brands to end the year on a high note. Australia's retail sales volume recorded a record-high increase of 8.2% in the last quarter of 2021, and if it's an indication of this year, we can expect a busy shopping season this quarter.
But although eCommerce has boomed in recent years, brands should not neglect their physical stores. A study by Monash estimates that 42 per cent of Aussies will buy clothing, footwear and accessory-related gifts at physical stores this Christmas season. So, while eCommerce is prominent, brick-and-mortar stores will play a pivotal role in delivering the physical brand experience to customers in Q4.
To cope with consumer demand, a seamless omnichannel journey should successfully marry brick-and-mortar with online strategies, but how does one do it? In this article, we'll look at the five ways advertisers can tie their in-store strategy to their affiliate and partnership marketing activity to increase footfall, gain new customers and improve customers' lifetime value.
1. Activate cashback in-store
With cashback being such an intrinsic part of the affiliate channel and a major part of nearly all retail programmes, it makes sense to leverage the potential of these partners for brick-and-mortar businesses. Consumers are familiar with using cashback sites to guide their online purchases, but this vital touchpoint can also be tracked and rewarded in-store. 
For example, companies like Cashrewards offer brands the option to integrate their existing cashback proposition via a card-linking technology that recognises when the user transacts in-store. In Q4, advertisers can consider publishers such as Loyalty Now as an omnichannel solution that provides in-store cashback service for their customers. Integration for merchants is easy and typically requires only a few details, so minimal tech work is needed for quick integration.
2. Utilise QR code opportunities
Online marketers are accustomed to receiving lots of data around performance and transactions. Still, one less explored area is the link between online and in-store user behaviour. Previously, customers that started their journey online and transacted in-store would solely be identified as in-store customers.
QR codes are becoming more useful in linking online to in-store customer behaviours by driving the physical shopping journey online through incentivisation. While we may underestimate the potential of QR codes within affiliate and partnership marketing in the past, consumers have become more familiar with QR codes in recent times. Additionally, they are increasingly more receptive to using QR codes in their daily life.
Commission Factory enables affiliate partners to convert their tracking links to QR codes to link customer behaviour in-store to online. Affiliates such as ShopADocket have included vouchers or coupon codes on the back of receipts for many major Australian retailers. Recently, ShopADocket has also included QR codes within their ads, and it has proven to be successful in driving online activity and is just one example of how advertisers can use QR codes with their affiliate partners.
To increase sales volume in the busy months ahead, retailers can consider utilising their QR codes with in-store marketing strategies to incentivise online purchases. That way, the customer journey can be tracked online, which in turn will assist the brand with effective customer targeting. Want to know more, read the case study Harris Scarfe and Its Perfectly Aligned Campaign Strategy.
3. Align online offers with in-store
Offering discounts during the Christmas and Cyber Weekend period is a given, but some brands fall short by communicating the message only through online channels and not in-store. With more people considering physical store visits this quarter, this leads to a disjointed experience in which consumers are confused if the discount is accepted in-store too. 
Closed user group publishers that have seen a rise on Commission Factory in the past year are UNiDAYS and Student Beans – affiliates who offer exclusive discounts to students. UNiDAYS  reports that 60% of students prefer to shop in-store, which is a positive indication of the scale of the market. 
In Q4, retailers should consider offering discounts to communities with less income as an incentive to shop with their brand. Besides that, ramping up in-store messaging - such as window stickers or POS cards - would strengthen the bond between online and offline messaging. 
Brands should also display clear signage of in-store discounts to help grow their affinity with this audience, thereby increasing footfall and conversions.  You can find out more in the OZ Hair & Beauty's Successful Venture into the Student Market case study.

4. Host influencer appointments in-store
Influencers are always keen to establish longer-term relationships with brands and constantly prioritise maintaining high credibility and authenticity for their followers. As such, they aim to create content that engages and inspires – especially during the holiday season.
Allowing influencers a level of freedom within a brief is key to achieving a long-term relationship. This freedom includes being able to select which products an influencer would like to feature in their posts. Typically, an influencer chooses products from the merchant's website, so one way to improve the brand experience is to conduct influencer appointments in-store.
The pre-sale period is a perfect time to invite influencers for an in-person experience with their product. Doing this allows an influencer to fully experience the brand and gain a more comprehensive understanding outside the press brief.
Hosting influencers in-store also allows them to write content around the experience and encourage their followers to shop in-store. For example, if the store has a stylist, they could help guide an influencer through the suggestions that best fit the advertising campaign and the influencer's style. 
Ultimately, hosting influencers in-store would help them feel more connected to the brand and showcase the brand's commitment to a long-term partnership. This loyalty could be rewarded through additional content outside the contracted amount. 
5. Conduct 'Publisher Days' in-store
Celebrating publishers through 'Publisher Days' has been common across the affiliate industry for several years now. They can appear in many ways; from taking top publishers out for a meal to a cooking class, or cocktail tasting for a brand's top 20 partners; the list is endless.  
The most common method of acknowledging publishers has seen advertisers use their own flagship stores to host these events.
Advertisers would offer a look at the upcoming season, have conversations around upcoming focuses and budgets, and gift publishers with a goodie bag to take home. Publisher Days are a great way to engage current partners, nurture new relationships and match up potential opportunities. Like influencer appointments, they help publishers understand the brand better outside of ordinary communication methods and enable a publisher to take a step into the life of the business. 
In summary 
With many sales opportunities ahead for advertisers, these five pointers for incorporating the affiliate channel into in-store activities can successfully help businesses connect their online and offline marketing strategies this quarter.
Taking advantage of the busy season requires market understanding and the right affiliate connections. If you're an advertiser looking to create a seamless affiliate marketing strategy with your brick-and-mortar store in Q4, get in touch with our team at Commission Factory today for a personalised discussion.
Commission Factory also welcomes new affiliates into our platform. For publishers that are looking to promote more businesses online, sign up to be an affiliate below,