Loyalty Now is an innovative publisher that facilitates loyalty and rewards engagement. We speak to them about the opportunities for advertisers and their plans for the future.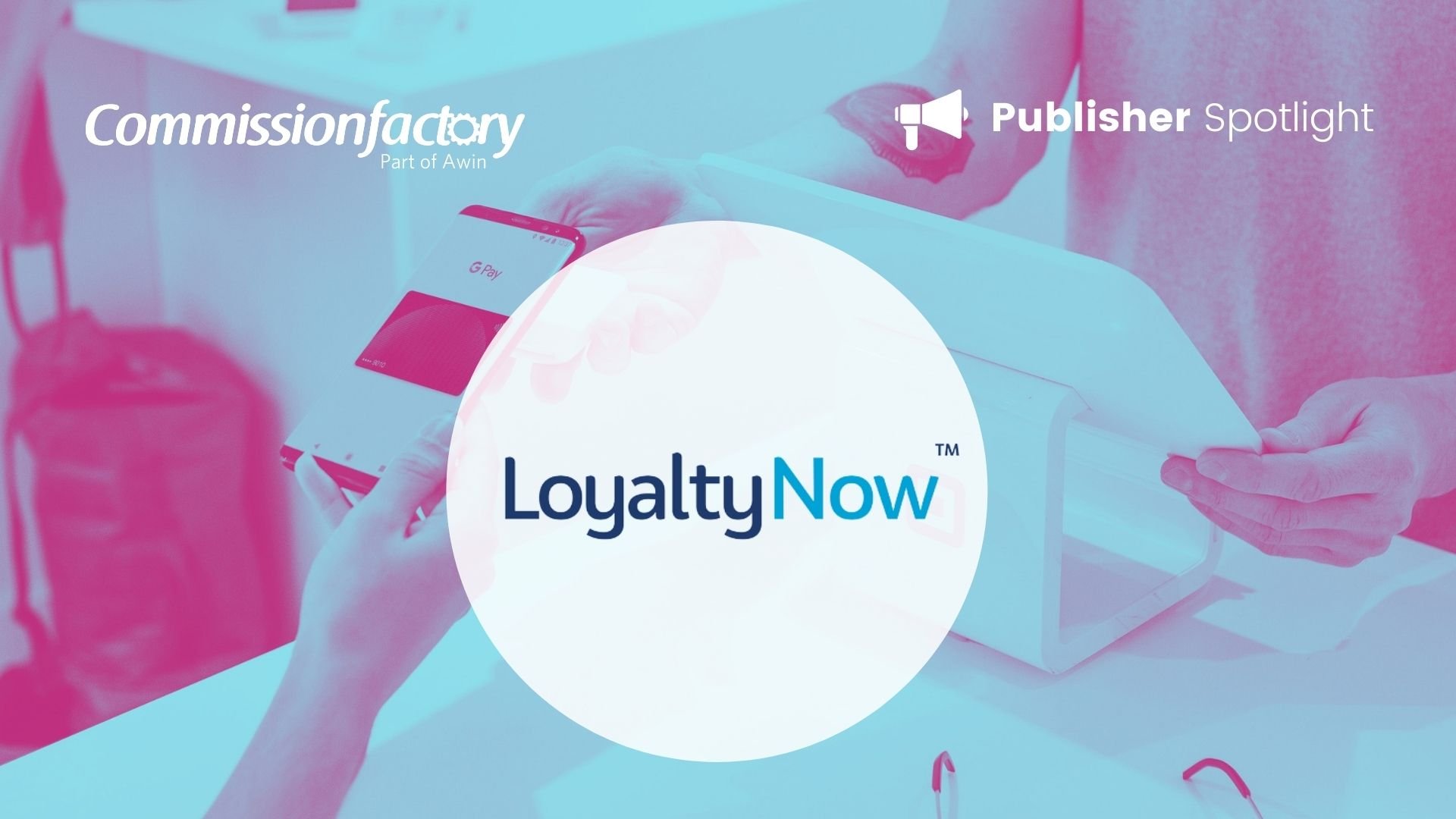 Can you tell us about Loyalty Now and what you do?
Loyalty Now is the technology arm of Loyalty Rewards International group. Its core offering is a white-labelled, platform-as-a-service that powers Card-Linked Offers (CLO) for the leading Loyalty program operators in Australia, covering a combined member base of circa 30 million and growing. In more simple terms, it's the engine that drives your loyalty and rewards program forwards. The Loyalty Now platform delivers a seamless experience for shoppers, merchants, and program operators connected through its open ecosystem, leading to increased brand loyalty.
Loyalty Now provides customers with hyperpersonalised, easy to use, authentic, worthwhile, and frictionless loyalty and rewards programs. Loyalty Now's goal is to increase merchant and program operator profitability while reimagining the loyalty experience for their customers in-store and online.
Can you give us an outline of the Loyalty Now proposition and how it works?
Loyalty Now delivers an advanced modular CLO Software-as-a-Service (SaaS) technology that modernises loyalty and rewards programs. The platform lets program operators build and update their branded customer loyalty programs with minimal effort and zero integration costs for the merchants.
Program operators can use Loyalty Now's APIs to build loyalty through direct connections and frictionless experiences at the point of sale, rewarding members in real time with no interruption to their everyday routine.
Specifically, what do you do that is innovative or disruptive compared to other players in the card-linking space?
Loyalty Now connects loyalty and rewards programs with members' credit and debit cards, keeping them active and engaged with frictionless transactions and instant rewards.
The bank- and card-agnostic Loyalty Now eliminates the need for additional cards, coupons, and codes, and lets loyalty program operators, brands, merchants, and membership organisations seamlessly reward their members in real-time, for all transactions with connected merchants.
Through its partnerships with social enterprise organisations, Loyalty Now also lets shoppers link their debit and credit cards with their preferred charities to simultaneously save money at the checkout and donate part of those savings to charity organisations.
What is a loyalty program operator and how do you help them to connect with brands working with Commission Factory?
Loyalty program operators are the businesses and ventures that sit behind flagship loyalty and rewards programs. Program operators connect customers to merchants from a variety of retail sectors, helping them to gain rewards points that can be redeemed for benefits and offers with their favourite shops and vendors.
Loyalty Now connects program operators to its open ecosystem of merchants, helping operators more easily connect and engage with hundreds of businesses in a heartbeat. The platform gives program operators the flexibility to coordinate multiple partners, merchants, and offers through a single portal, consolidating rewards programs into a unified digital platform.
As a leading card-linking provider, what opportunities does Loyalty Now offer to advertisers?
Merchants and brands can further accelerate and optimise their marketing campaigns by leveraging the platform as a precision-targeted advertising channel that reaches audiences with every dollar spent.
Customers and loyalty program members register their cards with Loyalty Now through a variety of channels, including mobile applications, APIs, QR codes, or web portals, which generates more frequent member interaction with a simplified process, providing transparency and evidence of rewards in real-time.
Do you have any specific industry focus?
The loyalty and rewards program landscape is undergoing a major overhaul. Customers want more impactful rewards and are looking beyond traditional points-based programs, while retailers strive to increase sales both online and in-store. Card-linking rewards programs are the future of the industry, supporting both in-store and online purchases while savvy shoppers and retailers enjoy the benefits.
Loyalty Now works with retail and franchise businesses of all sizes to easily implement, use, operate, and expand their loyalty programs through Loyalty Now.
Loyalty Now partners with program operators and merchants across a variety of sectors including:
Telecommunications
Travel
Entertainment

Fashion

Food and beverage

General merchandise

Health and beauty

Home

Sport and leisure
What is it that you like about working with Commission Factory?
Good collaboration and strategic partnerships have always been fundamental to improving business outcomes. Working with and deepening our ties with Commission Factory helps foster greater collaboration and longevity, letting both of our companies offer more services and solutions that will help our customers and retailers to become more successful.
What are the plans for the future?
Loyalty Now's mission is to bring the most innovative reward and loyalty programs to the world. With the help of card-linking technology, Loyalty Now streamlines transactions by introducing frictionless rewards programs, letting shoppers automatically earn points or cashback. It's a major step forward for loyalty and rewards programs.
In the coming years, we are expecting to see an increase of up to seven times the online penetration we have in Australia today and anticipate that online affiliate marketplaces with card linking that support both online and in-store purchases will be the most popular solutions.
Commission Factory is not only the Asia-Pacific region's largest affiliate network, working with more than 700 of the world's biggest brands, but is also a performance marketing platform that allows content creators and influencers to earn money and online businesses to increase sales.
Register as an Affiliate today.