Have you heard of the latest #deinfluencing trend on TikTok? Here's why affiliates and brands should listen to it and how they can respond.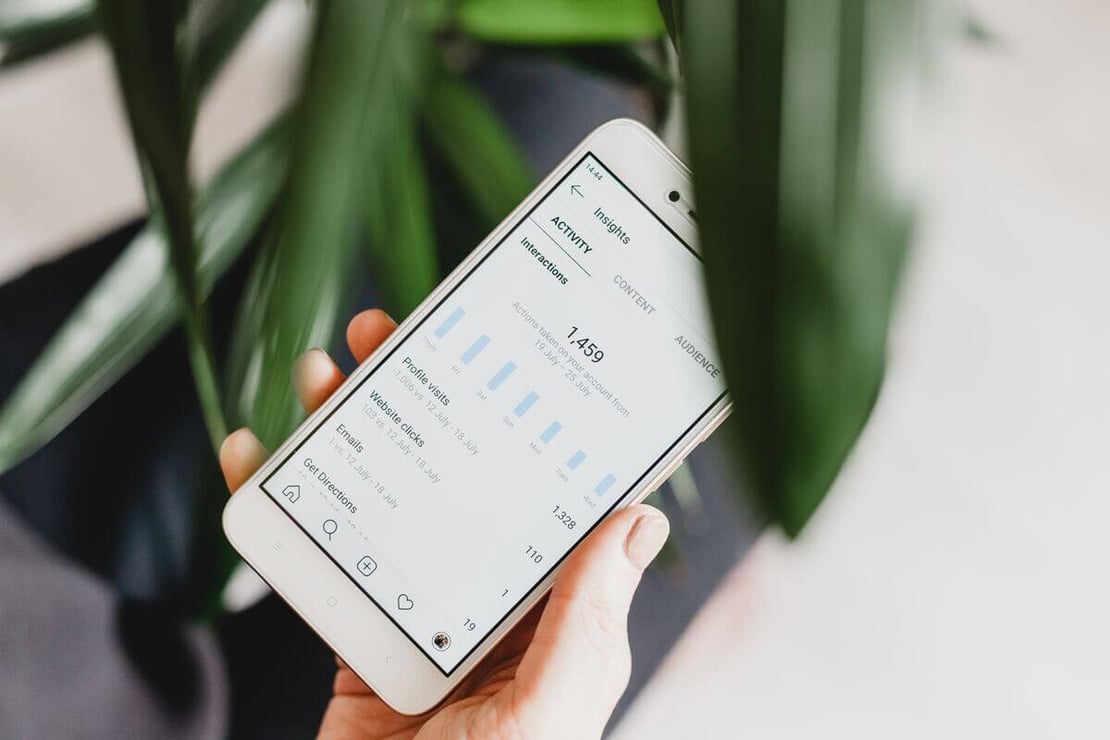 As marketers on TikTok, it can be difficult to keep up with the latest trends on this social media app. But a recent trend is making waves among users, and it's calling for brands and influencers to pay attention to it – De-influencing.
So what is this trend? How does it affect us? And how can we respond to it in a meaningful way? Let's explore this further.
Is There Too Much on TikTok?
To understand the trend, we need to understand the history behind what started it.
TikTok's rise to popularity was explosive. The social media app has been downloaded 3.5 billion times since its inception and has over 1 billion active users. These impressive statistics are highly encouraging for advertisers who want to get their brand known among a younger audience.
At the heart of TikTok are its content creators - individuals who produce short-form content for viewers' entertainment. Many of these content creators partner with brands to push products or services such as makeup, clothing, and household products – and their followers love it.
55% of TikTok users have admitted to making a purchase after seeing a product on the platform, and 41% of users have considered buying something directly from the app. In fact, buying items that are found on TikTok has become so big that it has its own trending hashtag called #TikTokMadeMeBuyIt.
However, consumers soon realised they were buying products too much and too fast on the app. This cycle of overconsumption was seen as a negative, especially with the cost-of-living crisis gripping most countries.
In addition, influencers on TikTok were being exposed for deceptively advertising their products, highlighting TikTok's questionable advertising regulations. For example, there wasn't much transparency from content creators when they displayed sponsored products in their videos, so viewers could not know if the products they saw were paid for.
Then in January 2023, a new hashtag titled #deinfluencing started trending on the platform.
What is the De-Influencing Trend?
De-influencing is anti-influence. It's a trend that calls out overconsumption and over-purchasing on social media and urges consumers to think twice before jumping to buy a certain product or service.
Interestingly, content creators spearhead the de-influencing trend themselves. Many influencers were quick to post short videos naming the products they would not buy, and some simply provided honest reviews of popular products they didn't like.
These videos contrast significantly with the 'haul' videos, where content creators buy bulk products from popular brands to showcase to the viewers.


Using the hashtag #deinfluencing, these videos come in multiple formats and under many niches. For example, they could be dieticians asking viewers to 'eat this instead of that', Apple employees posting about Apple products they wouldn't recommend, and dermatologists weighing on which skincare product they wouldn't buy.


Whichever format it is done, de-influencing carries the same message at its core – to dissuade consumers from buying overhyped, oversold products on social media. Currently, the hashtag has garnered over 300 million views on TikTok, covering any product from makeup to protein powder.
The trend has been praised for its honesty and advocacy of a more sustainable approach to consumption. However, there's also a downside to this trend. Consumers soon realised that de-influencing is still, at its core, influencing. Several content creators have posted videos to de-influence consumers from certain products, but would then recommend them to buy other substitute products instead.


Trends on TikTok may come and go, and it wouldn't be long before viewers find something else that piques their interest. But there are a few critical lessons that de-influencing has taught us about connecting with consumers on social media.
What Can Brands and Affiliates Do About the De-Influencing Trend?
TikTok is still the leading app for authenticity, and many consumers go to the platform as a source for discovering unique content and realism. So if you're a content creator or brand on TikTok, here's how you can cultivate better brand trust.


Authenticity and Transparency
Being authentic on social media is all about connecting to your customers on a deeper level. It's less about promotion and more about developing honest and relatable content, which is proven to be the most desired content type from Gen Z (the biggest user group on TikTok).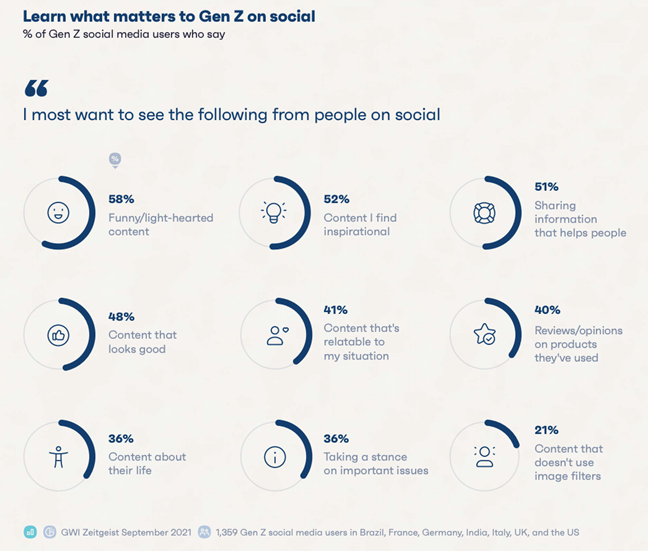 Source: https://www.gwi.com/reports/generation-z
Brands and affiliates should consider approaching TikTok with less of a 'we' mentality. Instead, think about these questions: is my content funny? Is it more about my customers and less about me? Am I communicating to the audience like how I'd talk to a friend?
Gen Z can spot 'fake' and overly-done content from a mile away. So always be genuine on TikTok.


Don't Jump on Every Trend
From #GRWM (get ready with me) videos to #cleantok, a new trend always appears on the social media app. And while it may be tempting to jump on what's trending, not every trend is your friend. In fact, some of them may work against your brand, personal identity, and values, which further pulls your consumers away.
Before posting trending content, you could create a video and test it on a target group before posting it on TikTok. You can also monitor content (and its reaction) from other brands and influencers to see if it's right for you. My Muscle Chef partnered with local Sydney influencers #eatingupwiththehannashians to trial an 'outside the box' campaign in the affiliate space and deliver results that are comparable to in-house My Muscle Chef brand ambassadors. This is one example of a successful campaign that optimised a niche and created synergy between brand and publisher without jumping on a trend.


Create Content That Educates
TikTok is a huge place for learning, so videos of new recipes, home organisation, and 'did you know' facts are always big on the platform. The hashtag #LearnOnTikTok has over 500 billion views, and the platform is the leading search engine for Gen Z's, so always think about how your content adds value to their time.
For example, you could use the platform as a Q&A with your audience or show the backend of your product in a creative way. Videos with tips, hacks, and other informational content styles are great for getting engagement.


Give Content Creators More Control
Content creators know their audience best and should be given more control over what they post. Remember that influencer content is still one of the best ways to get Gen Z's attention, with 61% of consumers trusting influencers more than brands.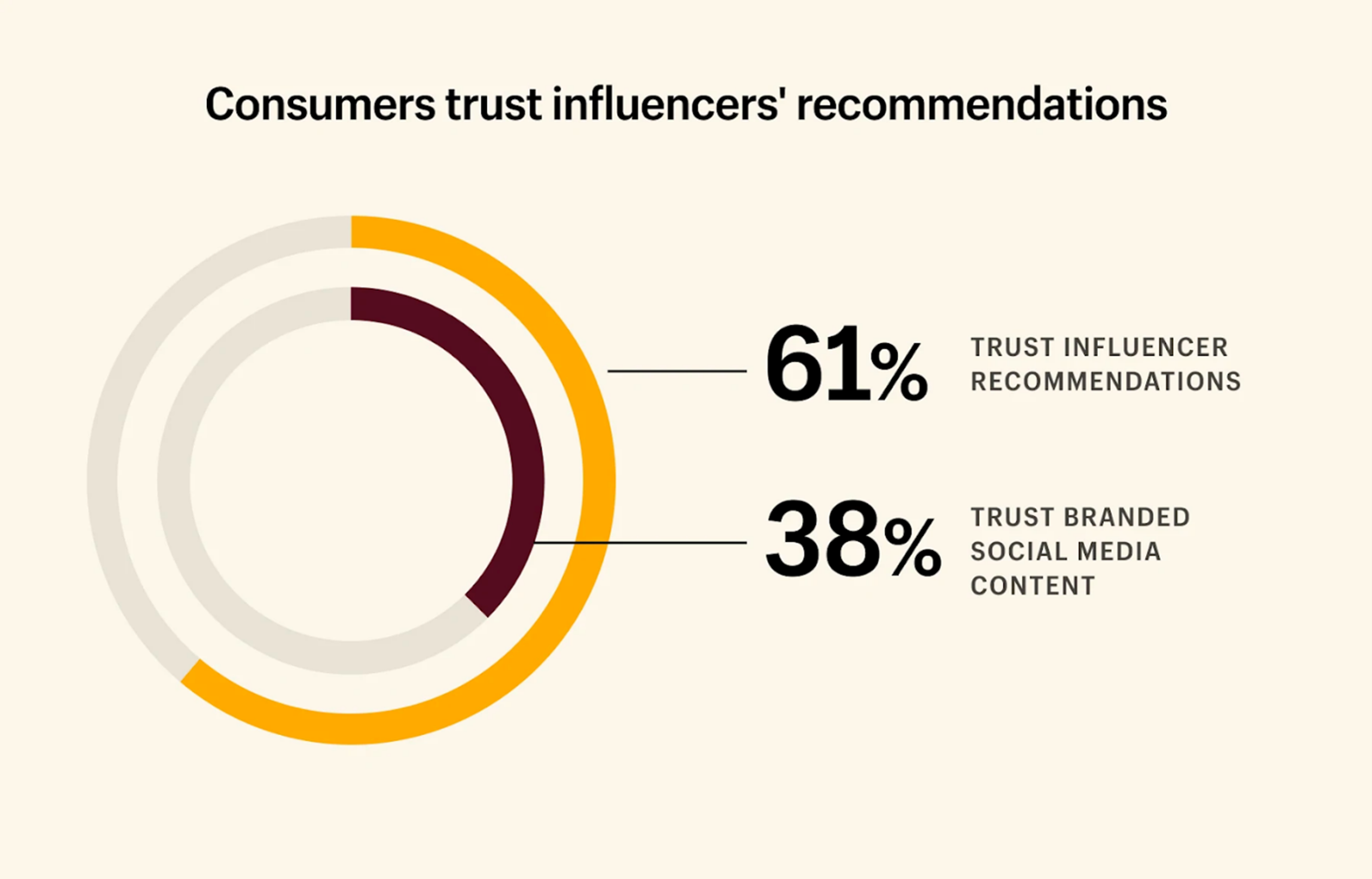 Source: https://thesocialshepherd.com/blog/influencer-marketing-statistics
Consider working collaboratively with content creators on the best way to get your message across. Instead of a top-down approach, both influencers and brands should have open communication on what their audience truly wants and how to engage them effectively.


Create Credible Partnerships
Working with partners that align with your values is a sure way to target the right audience and achieve growth. For example, brands can increase awareness in new markets with a knowledgeable and trustworthy affiliate. Meanwhile, affiliates can explore meaningful, long-term partnerships with advertisers to help them build relatable content for their viewers.
To find the right partners on TikTok, you need an affiliate marketing solution with a robust platform and a vast network to help you reach out to partners.


---
Commission Factory is Asia-Pacific's largest affiliate solution, creating valuable partnerships for more than 800 advertisers worldwide. If you're looking to develop authenticity on TikTok with your content and find more brands or affiliates on the platform, contact us about working with Commission Factory.