Malaysia is a melting pot of ideals, where cultural diversity translates directly into the online ecosystem.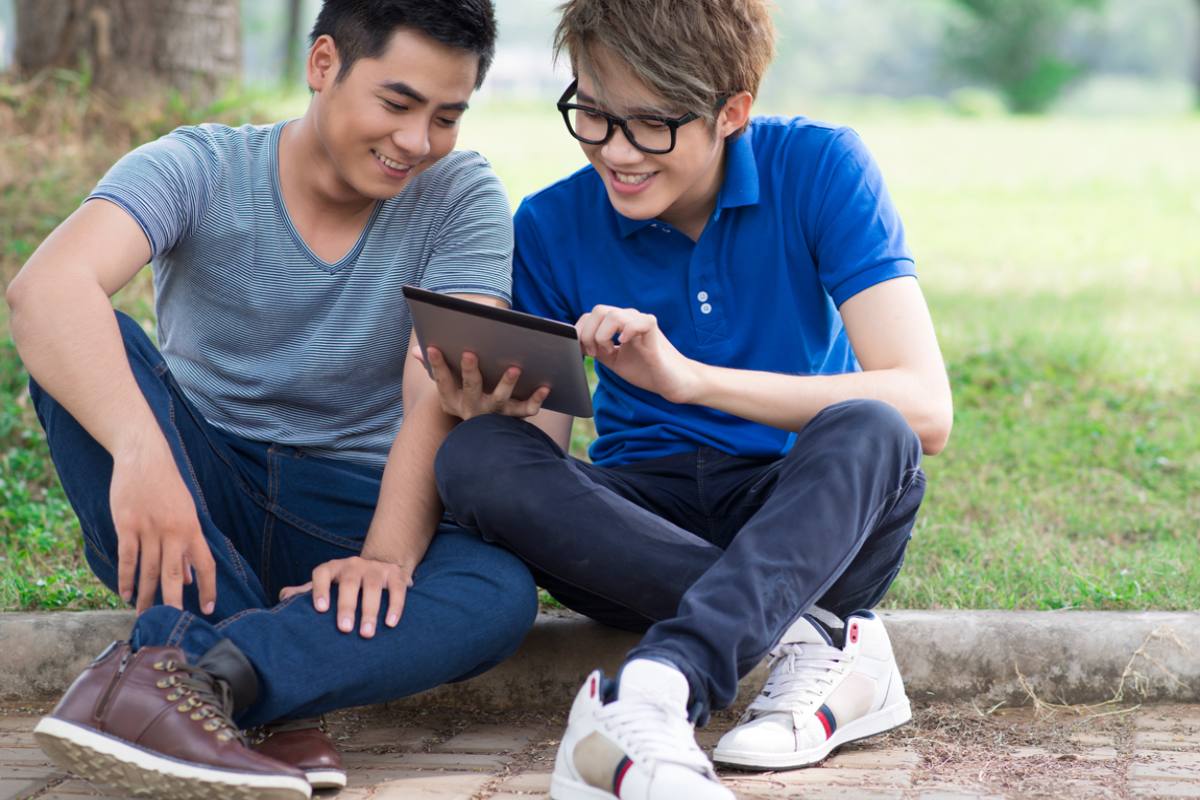 Over the years, Malaysia has been steadily gaining the attention of prominent international brands.
Because of its high number of digital users, robust eCommerce ecosystem, and frequent sales periods, brands are seizing the opportunity to boost their revenue by venturing into the Malaysian market.
But the success of entering the country depends as much on a brand's knowledge of the Malaysian market as it does on its digital marketing skills.
Read on to find out more about the nuances of consumer purchase behaviour and discover how to succeed in one of the fastest-growing economies in the world.
Table of Contents:
Malaysian Values
Malaysia is a country of great diversity and paradoxes. It consists of a high number of urban digital natives but an even higher number of rural consumers.
Although Malaysians have adopted many global influences over the years, local values and norms remain highly prominent in the Malaysian way of life.
Despite the fact that Malaysia is so diverse, there are a set of shared values that cross-cultural and ethnic divides. These values provide valuable macro-level insights into the country's consumer mindsets.
Malaysian shoppers share a love of bargain hunting, a trait they share with their neighbours in the rest of Southeast Asia. At the same time, however, they value the needs of the many over those of the individual.
They value respect, manners and kindness, but at the same time put great stock in appropriateness and reputation.
While Malaysian society places great esteem in hierarchy, which can create the appearance of a preoccupation with materialism at first glance, it is also one that has woven the concept of "Lah" throughout everyday language.
Lah, which is appended at the end of many conversational sentences, cuts across cultural divides and is a verbal representation of the Malaysian nation's harmonious nature.


Shopping Habits
Online vs Offline
Urban Malaysians have traditionally embraced "Mall Culture". However, buying behaviour has increasingly shifted away from traditional brick-and-mortar stores to online, following a trend seen throughout Southeast Asia.
The pandemic helped to accelerate the switch to digital consumption, as the government enforced social quarantine restrictions that limited people's ability to travel and gather and forced many to become more active internet users.
"Malaysia's Movement Control Order (MCO), lasting from March 2020 to October 2021, took a toll on both the mental health of Malaysians and the economy," said Sim Zing Zee, Publisher Executive SEA, Commission Factory.
The pandemic saw the number of digital service consumers in Malaysia climb by more than a third in 2020.
Cross Border
Cross-border eCommerce is already an important and established part of the Malaysian online shopping experience.
Malaysian consumers tend to prefer global brands when shopping for personal care products, in particular body care, with the majority opting for international brands, according to Nielsen.
The Digital Free Trade Zone (DFTZ) , set up in 2017, facilitates cross-border trade for local SMEs and enables them to export their goods using online marketplaces. This makes it easier for locals to participate in overseas online shopping.
Seasonality
Malaysia has frequent and condensed sales periods throughout the year in accordance with its plethora of public holidays, religious festivals, and local sales events.
The three major shopping events are:
Malaysia Super Sale (March 1–31)
Malaysia Mega Sale Carnival (June 15–August 31)
Malaysia Year-End Sale (November 1–December 31).
However, shopping is also bolstered by major religious festivals connected to the country's main religions being Islam, Buddhism and Christianity as well as by major public holidays such as Chinese New Year, Single's Day and December 12.
The frequency of sales has trained shoppers to wait for price drops.
"Malaysia, as with many Asian countries, love a bargain. We see year-round sales and discounts in malls and markets which are reflected online via coupon sites such as Cuponation." said Uriel Augustin, Account Director SEA & IN, Global Savings Group
What People Are Buying
With regards to spending, the top eCommerce product categories favoured by Malaysians are:
Travel (pre-COVID)
Consumer electronics
Fashion & Beauty
Food & Personal care
Home appliances & Baby products
Malaysians loved to travel pre-pandemic, racking up 11.9 million outbound trips in 2019, a figure that had been projected to increase significantly prior to the global disruption to travel.
Meanwhile, the electronics category has come to be dominated by big retailers such as Lazada and Shopee that have been willing to make big offers. This has drawn consumers online, at the expense of the usual in-store experience.
Fashion and beauty spending in Malaysia is driven by a dominant young female online consumer.
While travel spending has obviously suffered in the wake of the pandemic, opening the door to greater purchases in other categories, travel is expected to bounce back as countries ease their border restrictions.
As with travel, the Malaysian fashion industry is another that has changed dramatically over the last two years. However, the shift towards eCommerce is likely to unwind somewhat as shopping in person gains renewed momentum, creating opportunities for omnichannel retail to bridge the two experiences.
As Malaysian shoppers demonstrate renewed enthusiasm for traditional shopping channels in the fashion industry, it will also create new opportunities within the beauty segment. The beauty industry has seen a surge of consumer interest in Korean skincare options in recent years and this is likely to continue.


What Influences Decisions
As previously highlighted, Malaysians are by nature price-sensitive. Therefore, pricing plays the most significant role, with real pride taken in scoring a discount.
Another major influence is having a variety of options with which to pay, aiding a fast and hassle-free checkout. Such payment options include credit cards, online bank transfers, digital wallets, as well as newer options such as buy now pay later (BNPL).
BNPL enables the total purchase cost to be split over multiple, interest-free instalments and is offered by Atome, Hoolah and Grabpay. Grabpay also offers an added value by rewarding Grabpoints alongside purchases which can be later redeemed against other Grab products.
"COVID-19 has ignited the adoption of digital payments in SEA by normalising digital commerce and a contact-less experience. Malaysia is similar to markets in the region regarding the digital and eCommerce transformation," said Nagesh Devata, Enterprise Regional VP at Payoneer.
Shipping costs are also a big consideration among online shoppers, who feel shipping costs should be covered by the seller. As such, supplemented prices or free shipping promotions often resonate well.
The Size of the Opportunity
Size and Split
The Malaysian eCommerce market could hit US$30 billion by 2025, according to a report produced by Google, Temasek, and Bain & Company. This is compounded after COVID-19 sped up digitalisation by the equivalent of two years.
There is yet to be any formative data to indicate what portion of spend could be attributed to the affiliate channel. However, we can assume given its emerging nature, that this is likely to be less than 5% of digital spend in general and more for the dominant pureplay marketplaces.


Drivers
COVID-19 aside, a growing technically savvy Millennial segment of the population has helped to accelerate not only sales but also the digital technologies to fuel ongoing growth of Malaysia's eCommerce market.
South East Asia has more than 200 million Millennials and Gen Z-ers who are expected to make up the largest shopping base as they reach their mid-20's and 30's in the coming few years.
This demographic is also increasingly turning to the country's social media influencers for recommendations.
Additionally, to demonstrate commitment to the proper scale of eCommerce adoption and growth outlined in the National eCommerce Strategic Roadmap (NeSR), the Malaysian government has introduced consumer-facing initiatives to pro-actively propel the digital economy.
The six-month Go-eCommerce Onboarding and Shop Malaysia Online (SMO) campaigns were launched on July 1, 2021 via the Malaysia Digital Economy Corporation (MDEC).
Specifically, the SMO aimed to spur economic recovery by stimulating online consumption through high impact eCommerce promotions. The Go-eCommerce Onboarding campaign provided long-term opportunities amongst local SMEs and outlined plans to ensure that businesses were aware of the benefits of eCommerce.


BNPL Providers
The global phenomenon of BNPL, whilst scaling quickly in many countries around the world, remains an emerging fintech trend in Malaysia. The sector has plenty of room to grow in the months and years to come, given payment options can play a considerable influence on consumer decision making.
"Our order volume in Malaysia has grown by 100x in the first half of 2021, which demonstrates how much Buy Now Pay Later (BNPL) resonates with Malaysian consumers, who like its convenience, flexibility, and simplicity," said Trasy Lou-Walsh, General Manager, Atome Singapore and Malaysia.


Digital Wallets
Digital wallets, known as Dompet Digital in Malaysia, are the fourth most-used payment method for eCommerce purchases and only account for around 7% of transactions. This, however, gives the segment significant room for growth.
The uptake of this payment option sits hand in hand with the smartphone penetration and adoption of mobile commerce.
The country's major mobile network providers have overseen a rise in the number of mobile connections to equate to 123% of the total population.
This evolution paves the way for digital wallet players to capitalise on a relatively underdeveloped Malaysian market.
There are 40-50 businesses with an e-money licence in the country, including international players such as PayPal®, Alipay, WeChat and Google Pay.
Courier Delivery Services
Mainstream delivery services in Malaysia are generally deemed disappointing, with inconsistent and unreliable tracking visibility and quality. Therefore, its improvement could significantly impact both new and existing eCommerce consumer confidence.
Track and trace will no longer suffice as consumers look for full transparency on the package's journey, right down to the "'final mile" logistics and driver/courier real-time location.
This has resulted in the rise of more same-day B2B courier services offering their services to both SMEs and enterprise companies.
Local Fulfilment Centres
Similarly, many international merchants are increasingly establishing distribution hubs in Malaysia to expedite delivery and improve customer service and product availability.
Global brands including IKEA, Nestlé, Tesco, Zalora and Lazada have invested in Malaysian distribution hubs to expand their eCommerce footprint in the country.


SWOT Test
Strengths
More Malaysians are shopping online
Local infrastructure is growing to accommodate eCommerce
Weaknesses
Compliance and lack of regulation in the eCommerce space
Shipping fees tend to be high for Malaysia, especially from international retailers
Opportunities
Economically strong population with sizable disposable income
Predisposed shopping culture
Threats
Lack of channel information
Reputation. Bad experiences with inadequate solutions or programs


A Deeper Understanding
Commission Factory's latest whitepaper — the Malaysian Market Insight report — delves more deeply into Malaysia's rapidly growing eCommerce market, along with the affiliate and partnership landscape in Malaysia.
This report is specially designed for eCommerce retailers that want a snapshot of the Malaysian market. It is also suitable for brands wanting to venture inside the Malaysian market and those that are currently operating in the market itself.
The Malaysia Market Insight report is now available for download on Commission Factory's website.
Commission Factory will be exhibiting at eTail Asia on June 8-9, which is being held at Resorts World Convention Centre in Singapore. Are you going to be at the event? Feel free to speak to one of the team and book a meeting with us.
Download The Malaysia Market Insight Report
Commission Factory is not only the Asia-Pacific region's largest affiliate network, working with more than 700 of the world's biggest brands, but is also a performance marketing platform that allows content creators and influencers to earn money and online businesses to increase sales.
Register as an Advertiser today.