We examine the influences and trending products in Malaysia that are driving unprecedented eCommerce growth.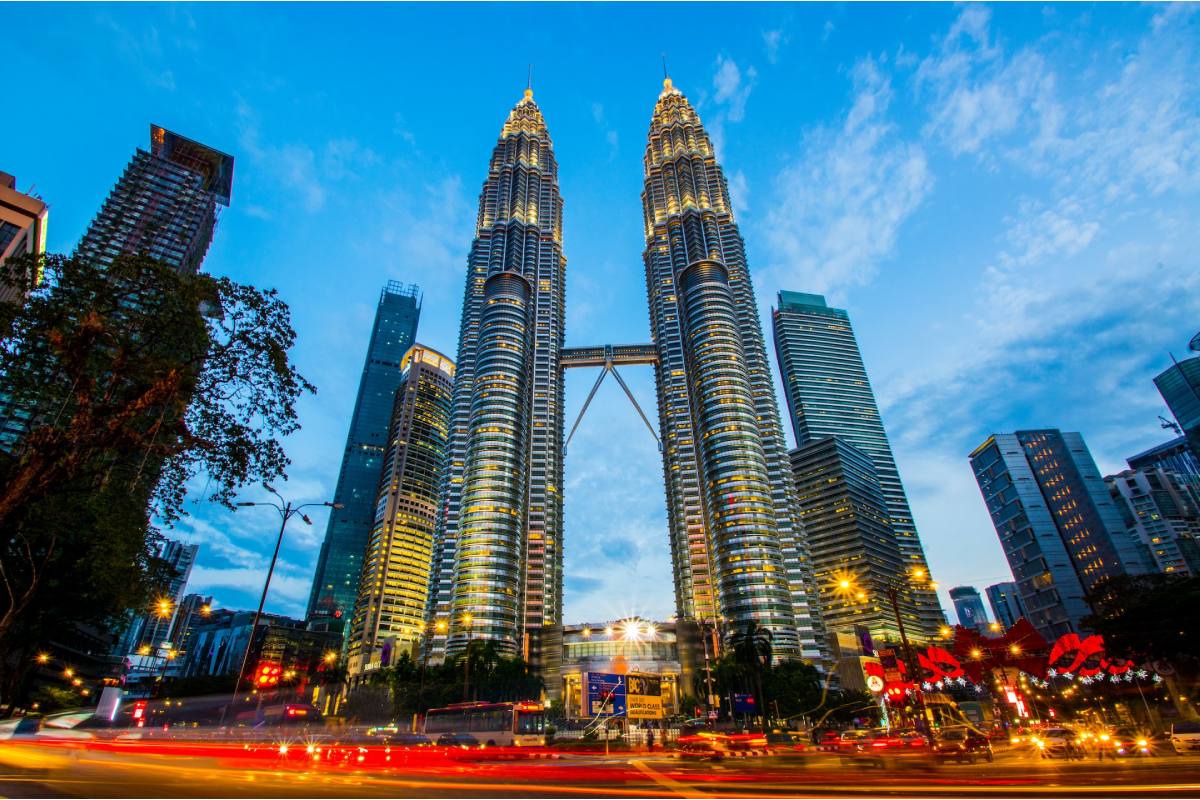 The Malaysian eCommerce market is among the fastest growing markets in Asia. In 2021, it clocked a year-on-year growth of 68%, while year-end estimates for 2022 project the sales figures to settle at around $9.2 billion.1
In fact, the Malaysian internet economy is projected to hit $35 billion by gross merchandise value (GMV) by 2025.23 The data shows that the Malaysian market is ripe with opportunity.
We look at the five trending products that are driving this growth in the Malaysian eCommerce space.


Table of contents:
Malaysia eCommerce Market Statistics
At the start of 2022, internet penetration in Malaysia stood at 89.6% with 29.55 million internet users.3 This is an increase of over 2 million users from the same time in 2021. Mobile phone penetration in Malaysia is similarly impressive, with over 42.11 million mobile phone users at the start of 2022.4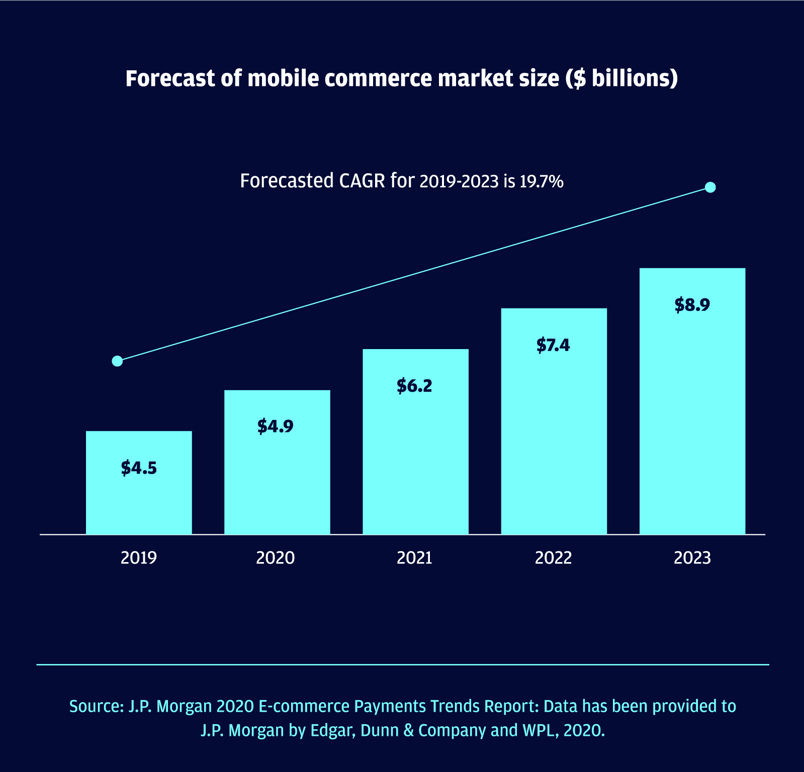 Increase in non-metro digital users
While the pandemic may have given Malaysia's digital economy a solid push, Malaysia's march towards greater digitisation has continued to move ahead at a steady pace. Led by government-backed initiatives such as the Malaysia Digital Economy Corporation (MDEC), more Malaysian businesses are now taking the digital route.25
This acts like a loop, in turn incentivising more consumers to transform into digital users, especially in non-metropolitan regions. In 2020, 36% of digital service consumers in Malaysia were newcomers due to COVID-19 (PDF download).26 Interestingly, 59% of those newcomers were from non-metro areas, meaning those living in rural areas are taking advantage of the convenience benefits of shopping at an online store.
However, in the post-covid era, Malaysia's digital adoption rate continues to show a healthy upward trend, chiefly because of the following reasons:
There are more digital payment options available in Malaysia, including credit card, online bank transfer, and digital wallet.

A young, tech-savvy generation

The Digital Free Trade Zone (DFTZ), set up by the Malaysian Government in 2017, facilitates seamless cross-border trade and enables local SMEs to export their goods using online marketplaces. Currently, the DFTZ is only open to Malaysian SMEs but could expand to international companies in the future.

Frequent, Condensed Sale Periods
It's also important to look at the local calendar. Malaysia creates many reasons to shop across its plethora of public holidays, religious festivals and local sales events. When coupled with search intent for a discount (7 out of 10 online shoppers will actively search for deals or promotions before making a purchase), these events create condensed but frequent sale periods and sharpness to its seasonal retail performance.  
Malaysia has three major annual national shopping events - Malaysia Super Sale (March 1-31), Malaysia Mega Sale Carnival (June 15-August 31) and Malaysia Year-End Sale (November 1-December 31).24
In addition, there are a handful of religious festivals such as Chinese New Year, Hari Raya, Eid, Prophet's Ascension, Ramadan and global events such as Single's Day (also known as 11.11) and December 12 (also known as 12.12).


5 Top Selling Product Categories in Malaysia's eCommerce Market (2023)
The top eCommerce product categories favoured by Malaysians with respective to spend are:
Travel

Consumer Electronics

Fashion & Beauty

Food & Personal care 

Home Appliances and Baby Products
Travel
Malaysians love to travel, spending a significant portion of their disposable income on travel. In 2021, the average Malaysian spent MYR 254 on domestic travel alone.5 Internationally, Malaysian travellers are not bound by geographical distances in their travel preferences, with European destinations such as Turkey and the Balkans being among the most favoured intentional destinations among Malaysian travellers in 2022. These were followed by Bali and Maldives closer home.6
Notably, 97.4% of all tourism expenditure in 2021 by Malaysians was on domestic tourism. Out of this 53.16% of all expenditure was on shopping, while 15.9% was on food and beverages.7

Electronics
The consumer electronics market in Malaysia is projected to hit a revenue of $5.55 billion in 2023. The highest selling products in this category are telecommunication products, with a market share of $2.23 billion.8
Strong offers via mass retailers with sizable buying power such as Lazada and Shopee tend to dominate this category. They have drawn consumers online, forfeiting the usual in-store experience with competitive pricing.


Fashion
Fashion and beauty is one of the top-performing eCommerce categories in Malaysia. Women in Southeast Asia have been leading the surge in eCommerce, making up over 54% of new online shoppers.9
According to a report from e-retailer Zalora, they also spend 40% more time looking at online retailers. In line with the identified growing millennial consumer influence in the market, 61% of millennials purchase fashion and beauty products online.10
Fashion and beauty specifically focus on some of the year's biggest shopping events, such as Single's Day (11.11) and 12.12.11 The low-ticket nature of beauty products is a likely conversion aid; however, the average order value of beauty purchases grew by 24% in the first half of 2020.
Top-selling fashion sub-categories are casual and footwear, with an additional increase in nightwear and activewear categories in line with the new work from home culture.10
In 2021, expenditure on clothing and footwear made up 1.7% of Malaysia's GDP.12 Overall, the fashion segment is expected to generate a revenue of $3.31 billion in 2023.13 It is projected to continue growing at an annual growth rate of 12.67% to reach $5.33 billion by 2027.

Food
Around the world, food and grocery delivery services have gained popularity in response to a preference for ultimate food hygiene, contactless interactions and restricted movement. In 2022, 7 in 10 Malaysians reported that online food and grocery deliveries are now a permanent part of their lives.14
Tesco was one of the first supermarkets to offer an online grocery delivery service in the region, and Happy Fresh, a delivery service offering handpicked items from supermarkets and specialty stores.
Food delivery apps have similarly seen remarkable growth. Nearly 63% of Malaysians surveyed towards the end of 2021 reported that they had used at least one food delivery app in the last three months.15
Large sector retailers such as Foodpanda have a strong physical footprint, being present in over 300 areas across 14 Malaysian states.16 Singapore-based Grab is the largest food delivery app operating in Malaysia, accounting for 54% of food delivery gross market value in Southeast Asia in 2022.17


Personal Care
Alongside groceries, personal care products have been considered essential products.
The personal care segment is expected to clock a revenue of $2.88 billion in 2023, while growing 3.10% annually from 2023 to 2027.18 The subcategories driving growth within this segment are hair removal and sensitive skin care products due to increased pollution-related skin allergies.
Sanitary products are another high-selling sub-category. Malaysian consumers show a marked preference for global personal care brands. As a result, Malaysian cosmetics imports are projected to reach $1.4 billion by 2026 from $1.2 billion in 2021.19
As an extension of this category, baby products are another top-performing segment. This is to be expected, as in 2022, children made up 23.3% or 9.19 million of Malaysia's population.20 Further, as of 2020, children under 5 were 8% of the population, numbering 2.6 million.21 As a result baby diapers are on of the best selling products, being expected to clock sales of $0.40 billion in 2023.22 Among major online marketplaces, Shopee is the leader in baby care products in Malaysia.


Final Thoughts
The Malaysian eCommerce market looks set to grow again in 2023. For affiliate marketers looking to capitalise on this, it is important to know not only the most promising sectors, but also which brands to partner with and which of their products to sell.
The Commission Factory platform helps connect publishers and advertisers to create partnerships that capitalise on the growing potential the Malaysian market has to offer.
Commission Factory is not only the Asia-Pacific region's largest affiliate platform, working with more than 800 of the world's biggest brands, but is also a performance marketing platform that allows content creators and influencers to earn money and online businesses to increase sales.
If you're an eCommerce seller or a publisher looking for affiliate opportunities in Malaysia, get in touch with us to know more about working with Commission Factory. Alternatively, Register as an advertiser today!



References