We examine the influences and trending products in Malaysia that are driving unprecedented eCommerce growth.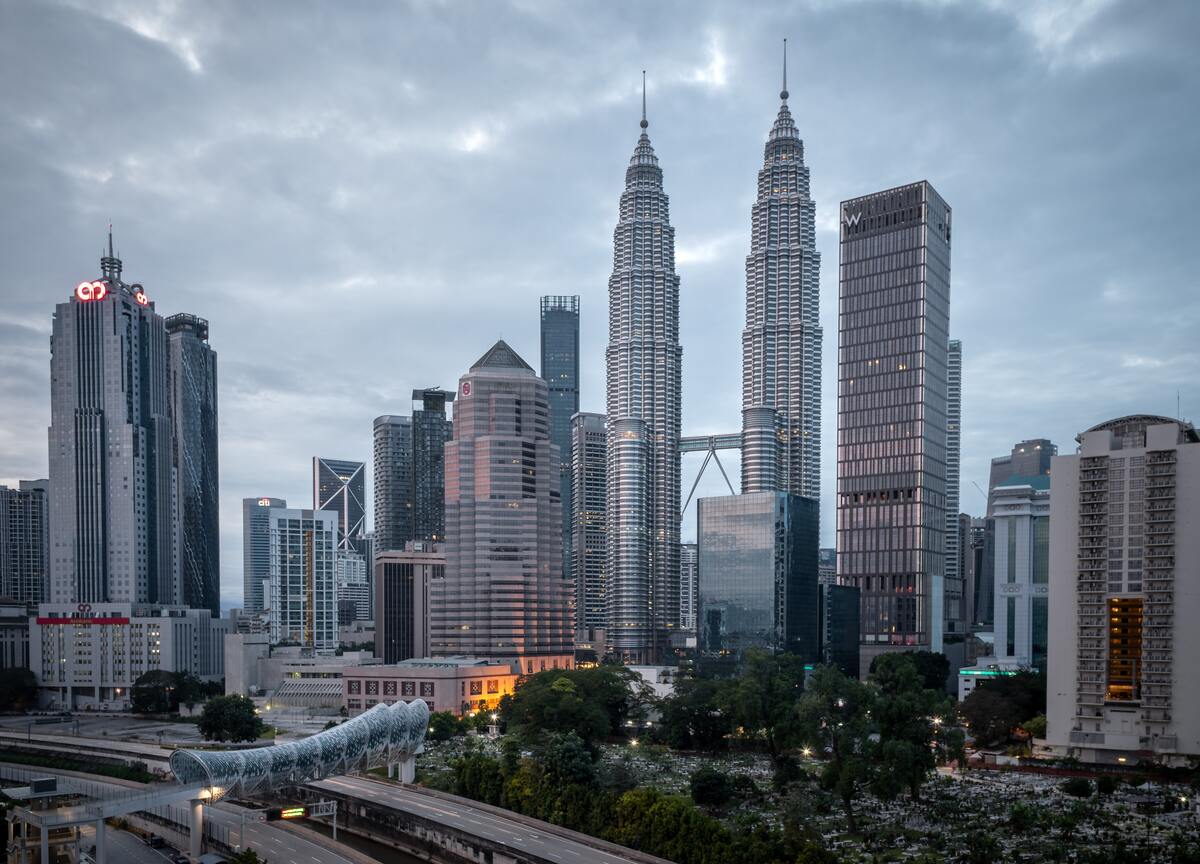 According to Hootsuite and We Are Social (1), in 2020, Malaysia's eCommerce market had a valuation of US$ 4.46 billion. In a report produced by Google and Temasek, the eCommerce market could hit US$13 billion by 2025(2). The data proves that the Malaysian market is ripe with opportunity(3).


Table of contents:
Malaysia eCommerce Market Statistics
Internet penetration in Malaysia was up nearly 3% in 2020 vs Jan 2021, totalling 84.2% of the total population, or in headcount terms, 27.43 million Malaysians have access to the internet. 90% of those connected via a mobile device (3), which is significant in its contribution to Malaysia's reputation, as a 'mobile-first market'. Overall, Malaysians have increasingly been shifting buying behaviour away from traditional brick-and-mortar to online (5).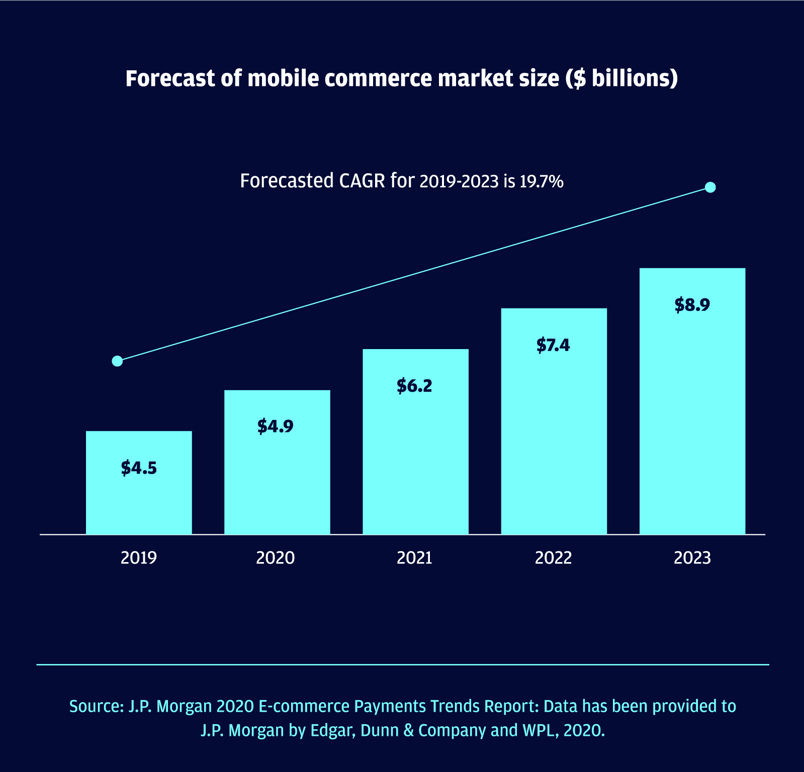 Increase in non-metro digital users
The pandemic led to an acceleration of digital consumption in Malaysia as the government implemented an initiative to control the spread of COVID-19 called the Movement Control Order (MCO). The MCO severely limits where and when Malaysians can travel, gather and what they could do, creating the perfect environment for digital converts. In 2020, 36% of digital service consumers in Malaysia were newcomers due to COVID-19(3). Interestingly, 59% of those newcomers were from non-metro areas, meaning those living in rural areas are taking advantage of the convenience benefits of shopping at an online store.
Other non-Covid-19 factors
There are several non-COVID related contributors to the accelerant of digital trade. Below is a brief overview of these:
There are more digital payment options available in Malaysia, including credit card, online bank transfer, and digital wallet.

A y

oung, tech-savvy generation
The Digital Free Trade Zone (DFTZ)(6),

set up by the Malaysian Government in 2017, facilitates seamless cross-border trade and enables local SMEs to export their goods using online marketplaces.

Currently, the DFTZ is only open to Malaysian SMEs but

could

expand to international companies in the future.
Frequent, Condensed Sale Periods
It's also important to look at the local calendar. Malaysia creates many reasons to shop across its plethora of public holidays, religious festivals and local sales events. When coupled with search intent for a discount (7 out of 10 online shoppers will actively search for deals or promotions before making a purchase), these events create condensed but frequent sale periods and sharpness to its seasonal retail performance.  Malaysia has three major annual national shopping events—Malaysia Super Sale (March 1–31), Malaysia Mega Sale Carnival (June 15–August 31) and Malaysia Year-End Sale (November 1–December 31). Plus, a handful of religious festivals such as Chinese New Year, Hari Raya, Eid, Prophet's Ascension, Ramadan and global events such as Single's Day (also known as 11.11) and the 12th December (also known as 12.12).


5 Top Selling Product Categories in Malaysia's eCommerce Market (2022)
The top eCommerce product categories favoured by Malaysians with respective to spend are:
Travel (pre-COVID)

Consumer Electronics

Fashion & Beauty

Food & Personal care

 

Home Appliances and Baby Products
Travel
Malaysians love to travel, spending a significant portion of their disposable income on travel in 2019 equating to AUD $32.5M (7). The most popular countries to visit were Thailand, Indonesia, China, Singapore and Taiwan. Notably, 74% of Malaysians surveyed by Picodi prefer to holiday domestically, the top local destinations being Kuala Lumpur, Penang and Melaka (8). The same survey showed that 1 in 3 Malaysians go on holiday once a year, 46% twice a year or more frequently, and prefer shorter getaways as 43% of respondents claimed their trips last less than a week. These shorter trips often align with the many public holidays to maximise paid leave usage. Naturally, during the pandemic, Malaysians have slowed their overall travel spend. However, it will likely bounce back on the reopening of international borders and travel capabilities.
Electronics
The electronics category is on track to generate US $1.1M in sales revenue in 2021 (9)across 9.1 million consumers (4). Strong offers (often) via mass retailers with sizable buying power such as Lazada and Shopee tend to dominate this category. They have drawn consumers online, forfeiting the usual in-store experience with competitive pricing.
Popular products purchased within this category include mobile phones and accessories, laptops and home office electronics, game consoles, USB and power banks (10).
Fashion and Beauty
Fashion and Beauty is one of the top-performing eCommerce categories in Malaysia. Women in Southeast Asia contribute to 80% of all household purchases, spending more than men by 20% (11). According to a report from e-retailer Zalora, they also spend 40% more time looking at online retailers. In line with the identified growing Millennial consumer in the market, 61% of Millennials purchase fashion and beauty products online (12).
Fashion and Beauty specifically focus on some of the year's biggest shopping events (13), such as Single's Day (11.11) and 12.12. The low-ticket nature of beauty products is a likely conversion aid; however, the average order value of beauty purchases grew by 24% in the first half of 2020. Now more than ever, Southeast Asians look to quality over quantity with their skincare products. Top-selling fashion sub-categories are casual and footwear, with an additional increase in nightwear and activewear categories in line with the new work from home culture (12).
A live demonstration of the invigorated consumer desire for activewear comes from Zalora (one of Southeast Asia's top fashion and beauty marketplaces). They capitalised on introducing the MCO via a campaign launched in May 2020, just two months after MCO started. They wanted to engage consumers at home with carefully curated live-streaming workout programmes. They even partnered with Fitness Influencers, gym partners and sporting brands. The campaign led to a massive 55.5% growth in net merchandise value and retained traction for months after.
Food
Around the world, food and grocery delivery services have gained popularity in response to a preference for ultimate food hygiene, contactless interactions and restricted movement. Malaysia's online groceries recorded the highest growth (2.2x) in online retail penetration in 2020 since 2018 (14). Tesco was one of the first supermarkets to offer an online grocery delivery service in the region, and Happy Fresh, a delivery service offering handpicked items from supermarkets and speciality stores. Similarly, the online food delivery segment is on track to reach US$267m in 2021, with the restaurant to consumer delivery being the largest contributor to revenue share (15). Large sector retailers such as Foodpanda and Grab Food had recorded more than a 30% increase in orders since the MCO started (16). In addition, Grab diverted a healthy portion of its rider resources to handle the surge of online food orders. At the same time, Grab reduced their core ride-hailing operations down during the lockdown months. Whilst it's strongly suggested grocery buying will bounce back to in-store, food delivery services look set to stay.
Personal Care
Alongside groceries, personal care products have been considered essential products. The sector expects a 10.2% compound annual growth rate (CAGR) between 2020-2024 (17). The subcategories driving growth are hair removal and sensitive skin products due to increased pollution-related skin allergies and sanitary products. According to Nielsen, Malaysian consumers for personal care products tend to prefer global brands with 80% opting for international brands regarding body care (18).
As a tenuous extension of this category, baby products are again a top product category. With over 20% of the population in Malaysia are children, with 8% being under five (19), it's no surprise that marketplaces like Shopee, during their 12.12 sales in 2019, sold enough diapers to last a baby for 12,002 years (20).
The Commission Factory platform helps connect publishers and advertisers to create partnerships that capitalise on the growing potential the Malaysian market has to offer. New potential partnerships can be discovered through our open network, leading to mutually beneficial relationships through which partners can collaborate and monetise.
Commission Factory offers a large network of publishers and advertisers in every top selling product category including electronics, fashion, beauty, health, sports, food, and many more! If you are a publisher looking to connect with online merchants to promote, you can apply to join Commission Factory here. If you are a merchant seeking new partnerships with relevant publishers to help grow your online sales, you can contact our team here.
We look forward to working with you and continuing to grow the eCommerce economy in Malaysia and throughout the APAC region.
Commission Factory is not only the Asia-Pacific region's largest affiliate network, working with more than 700 of the world's biggest brands, but is also a performance marketing platform that allows content creators and influencers to earn money and online businesses to increase sales.
Register as an Affiliate today.
Sources
2. Why are Malaysians Shopping Online
4. e-Commerce in Malaysia Guide
5. How to accelerate affiliate e-commerce marketing in Southeast Asia
6. Digital Free Trade Zone
7. Stats Dept: More Malaysians travelled last year as spending hit RM103b before Covid-19 struck