In digital marketing, there are a variety of key dates that businesses need to be mindful of to ensure the brand remains competitive. We look at the key dates in Southeast Asia that advertisers should plan for and the origins of these key dates.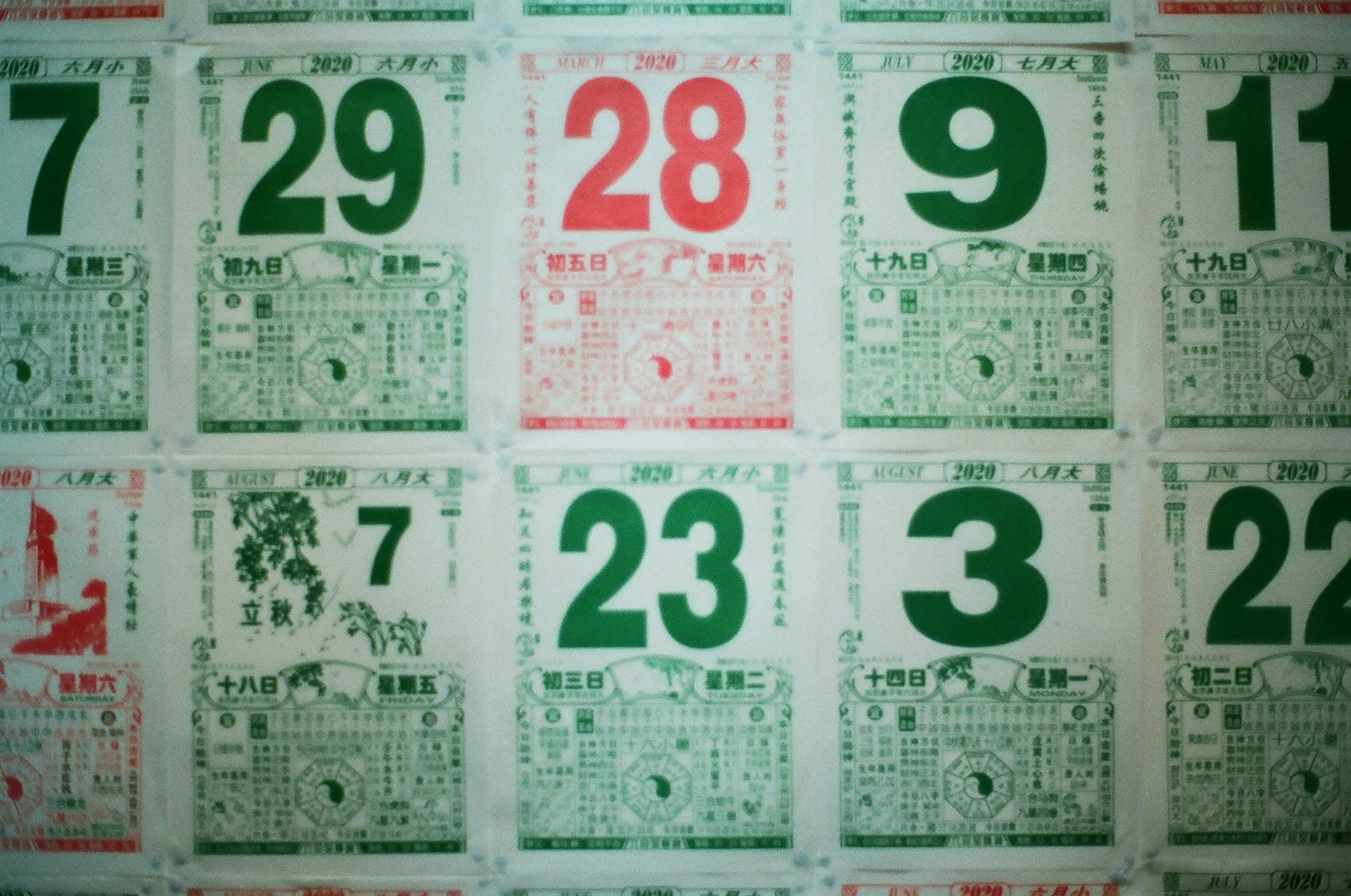 With any digital marketing activity, it is important for advertisers to plan ahead and establish their strategy, so affiliates can promote their offer to the best of their ability. Q4 is considered the busiest time of year in most digital marketing channels, if not all of them. There is a lot of opportunity to acquire new business and engage with existing customers through attractive discounts, particularly when aligned with a key calendar date.
Key calendar dates vary across each country depending on a several factors. These include cultural events, shopping events, religious events or even public holidays. In Southeast Asia, there are several key calendar dates that overlap and make it easier to plan Q4 activity. However, there are also unique country-specific dates that should be taken into consideration by advertisers. Commission Factory has composed a list of key calendar dates relevant across all of Southeast Asia.

Events Occurring Across Southeast Asia

MyCyber Sale
MYCyberSALE usually takes place between the end of September and the beginning of October each year. The sale runs for around five days and provides customers with significant discounts. Advertisers will also run competitions to acquire new customers and incentivise their customer database even further. This sales event is applicable to countries such as Malaysia, Taiwan and, recently, Thailand. However, as it becomes a more widely recognised event, these sales are expanding more generally across Southeast Asia.

YES Sale (Year End Sale)
YES Sale runs throughout October, November and December each year. Similar to End of Year Sale, brands leverage this time of the year to clear out remaining stock from previous seasons, as well as run attractive site-wide offers to capture customers' attention. Since it is an extremely competitive time of the year in terms of affiliate exposure allocation and available offers, it is important to ensure advertisers plan ahead with the offer/s they choose to run and book exposure with affiliates early. This will result in wide exposure for the advertiser offer, making the most out of this lucrative period.
9.9 Super Shopping Sale
Inspired by 11.11, one of Southeast Asia's largest ecommerce platforms, Shopee, launched a 9.9 Super Shopping Day event in 2018. Although Shopee launched the sales event, many other retailers have since joined, with Lazada and Zalora participating in previous years. This year the 9.9 started on the 20th of August and ended the 9th of September.
10.10
10.10 is not as well-known as some of the other double digital sales events in Southeast Asia, but many retailers, such as Lazada and Shopee, continue to run promotions and deals on this day. Despite only occurring a month after 9.9, similar sales performance can be seen for 10.10 according to Omnilytics (1).

Singles' Day
Singles' Day is a Chinese shopping holiday that is the opposite of Valentine's Day. The date (11/11) was chosen as it is the one day of the year which is written fully with the number '1' (representing 'single' living). Originally targeted at single people, this event is now a globally recognised shopping holiday available to all types of customers, regardless of their relationship status. Alibaba is best known for taking advantage of this sale event, which has seen huge volumes of traffic come through to their site. According to Forbes, Alibaba saw over $7 million of revenue generated in one day as a result of Singles' Day (2). Singles' Day is a great opportunity for brands to be competitive and run enticing offers ' to clear stock and make way for the Christmas season.
Black Friday / Cyber Weekend
Black Friday is easily one of the largest shopping holidays around the globe. Black Friday is an informal name for the Friday following Thanksgiving and marks the start of the shopping season. This day is considered a pivotal shopping event for brands, as competition is fierce. Brands will run sales of up to 50-70% off items as a way to engage customers right before the Christmas season. Cyber Weekend is the weekend of Black Friday, usually running from Saturday - Monday. That is four full days of sales across a wide variety of brands. Brands which participate in Black Friday / Cyber Weekend can ensure they remain competitive and take full advantage of the increased customer demand.


Online Friday
A big shopping event in Vietnam, Online Friday, occurs every Friday for the whole month of December. Retailers provide significant discounts and special offers redeemable for only 24 hours until the following Friday, when the offer may stay the same or be even better. This is a great opportunity for retailers in Vietnam to take advantage of the customer demand during this time and clear any remaining stock.

12.12
The final double-digit date, Double 12, was launched by Alibaba-owned Lazada on 12.12.12. The sales event was to focus on the small to medium sized businesses overshadowed on Singles' Day by the big ecommerce players in Southeast Asia. In Indonesia, it is the biggest ecommerce event.
With continued growth year on year around these sales events and many of the major players creating and participating in the double-digit sales events, advertisers should focus on these events to remain competitive and drive volume in the affiliate space.
Sources
1: Pre-11.11: How Did The 9.9 and 10.10 Sales Perform in 2018? (Part 1)
2: How Alibaba Turned China's Singles' Day Into The World's Biggest Shopping Bonanza
Related Articles