Commission Factory have partnered with Involve Asia to highlight what you need to know and consider, when it comes to launching in Southeast Asia and the Cultural Consumer Differences.

Southeast Asia (SEA) is a hot topic, however there are a few things to weigh up, when entering into SEA. eCommerce is booming in most verticals in SEA. Unlike the rest of the world, SEA has its own unique brand of marketing for one main reason: it is a melting pot of diverse cultures, religions, and more.
There are four parts to understanding the region and they include:
Getting to know the SEA consumer persona and the challenges of marketing to them
How key trends shape the growth in general
The initiatives that are making the market so unique
Takeaways and changes for growth
The SEA Consumer Persona
In just about six years, Southeast Asia has become one of the most exciting places for ecommerce. Its unique characteristics is made up of a very diverse, multicultural market that spans languages, socio-economic status, and even infrastructure and preference for payment methods.
As its online consumer base continues to climb across ASEAN's top six economies, ecommerce is primed for further growth also because of its predominantly young demographic - 70% of its population is under the age of 40.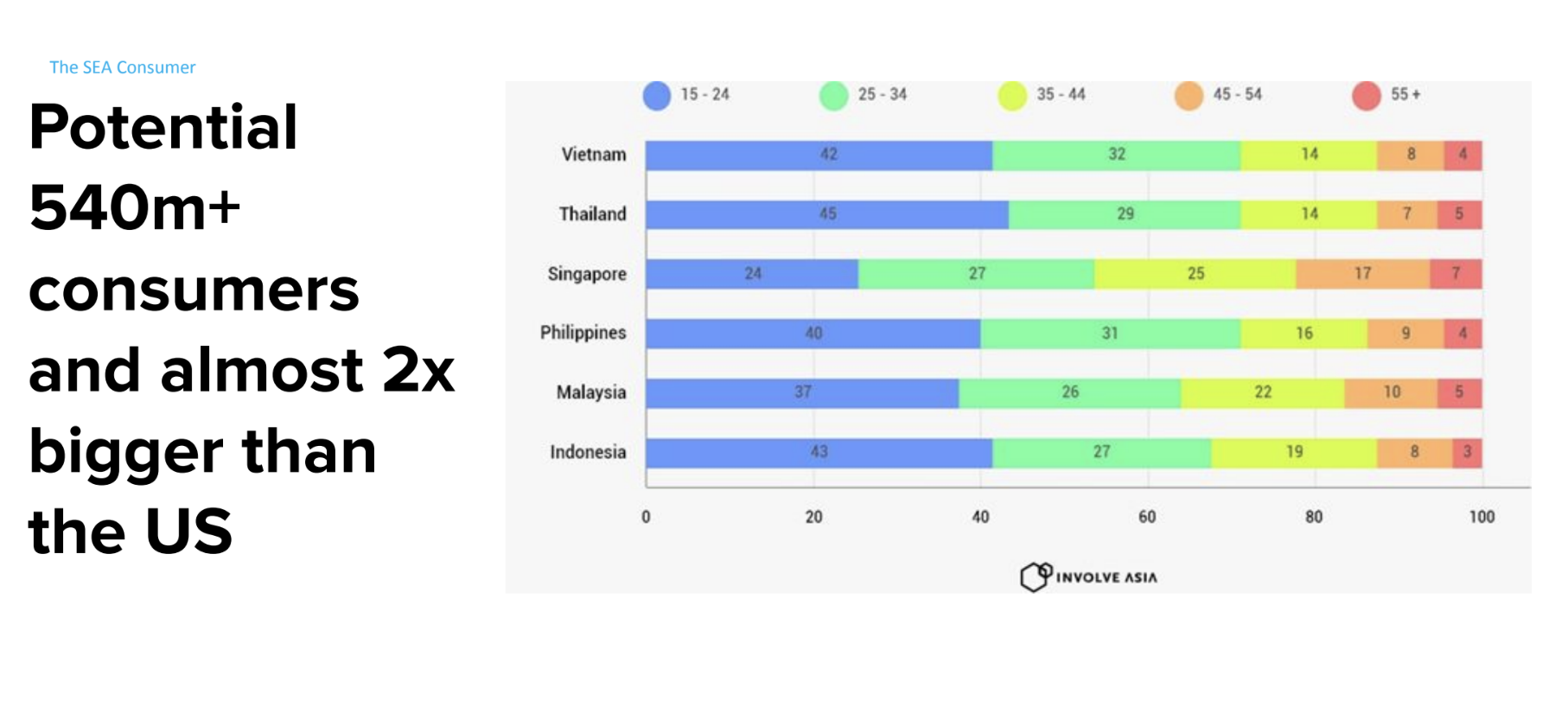 One of the major shifts in how to market to consumers here is how advertisers adopt mobile strategies to create a market fit in a mobile-centric region where smartphone penetration and access to low-cost feature phones become primary connections to the internet. Countries like Singapore lead the way in smartphone adoption, and others like Indonesia and Thailand have leapfrogged desktop PCs altogether.
On top of that, socio-economic status plays a big role in adopting strategies in price, promotions, and value-add - playing to the tune of how consumers can afford purchases based on their disposable income. With varying GDPs per capita, most transactions are predominantly small albeit increasing because of a growing middle-class in Southeast Asia.
Always-on sales and initiatives
With a growing economy in ASEAN, the SEA consumer continuously spends more than they did the year before. One of the major drivers for this is an "always-on" sales strategy and its frequency of large sales seasons across the years. This is centered around catering for the region's culture mix and to mirror retail tactics to shift spending online.
Deep discounting and subsidies - alongside heavy marketing influence more shoppers online, contributing to growth in just about every category from fast moving consumer goods, clothing & apparel to electronics, travel, and more. The aggressive tone of promotions are also seemingly led by leading marketplaces, which command the lion-share in traffic across the region.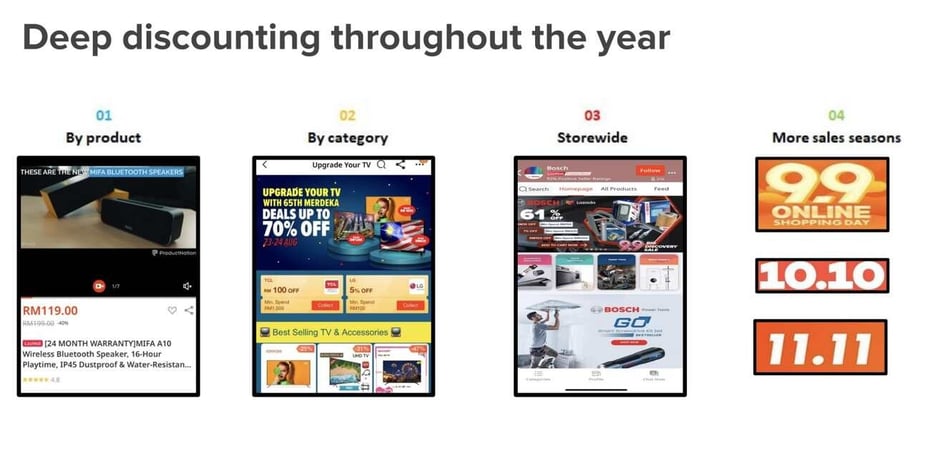 Traditional retailers and internet-native brands are following suit with frequent campaign-bursts according to seasons and even in-between periods to drive incrementality, and also supporting leading marketplaces in a two-prong strategy to reach out to a wider consumer base without increasing their current investment into marketing whilst building up a strategic case for their own brand.coms.
As these practices become de facto pages in their playbooks - growth hacking shifts advertisers' emphasis on initiatives that help them innovate and differentiate. Pairing key strategies with customer experience innovation and mainstream partnerships are producing the additional rocket-fuel to expand the online spending pie - across the board in multiple categories.
Affiliates and growth
These trends and initiatives are having a positive rub-off on affiliates promoting to the Southeast Asian audience. With growing support and continuous initiatives from advertisers, affiliates are generally finding it easy to get their traffic interested in a deal people cannot resist.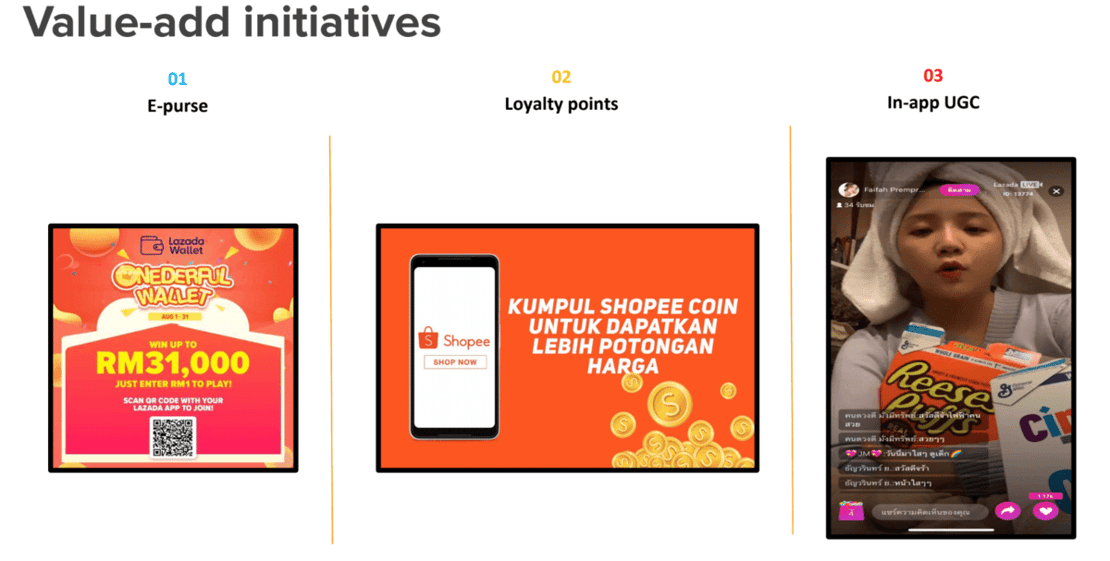 Affiliate EPCs are on the rise and at the same time - driving up average order values, suggesting that the use and pairing of strategies and initiatives with local culture have struck the correct chords to influencing more spending online.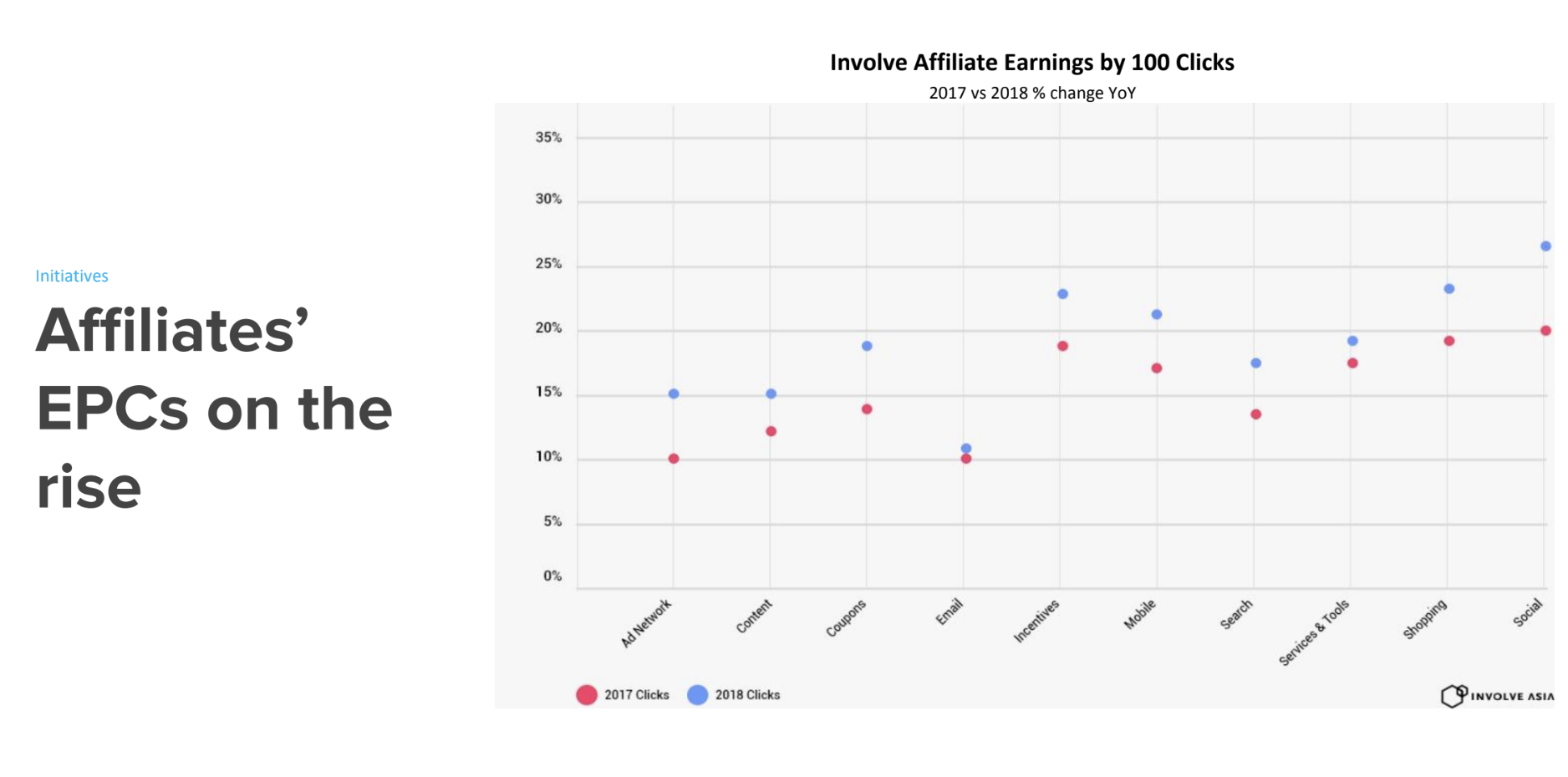 At the same time, mainstream media is starting to wake up from their traditional forms of digital monetization - and finding economic success in the affiliate model. With access to a plethora of partnership opportunities, more and more are joining the fray and producing incredibly promising and healthy conversion results.
Key takeaways
The ecommerce landscape in SEA continues to hold much promise and growth, and while it is still a moving target, there are many steps to get right when competing in here.
In summary, here are the key points to take note of:
The SEA consumer is not the same in each country. Localisation to culture, marketing messages, price, and offerings generate better reception
Partnerships and initiatives yield great results in order growth, and discovering local affiliate opportunities extends incrementality on top of super affiliates
"Commission Factory and Awin are excited to be working alongside Gerald and his Team to further extend our client reach into the South East Asian market. Involve Asia's insight has been invaluable"
Sophie Metcalfe, Awin & Commission Factory