Last month we brought our entire team together in Sydney for a week of learning, fun and getting to know each other. With the Commission Factory family made up of teams in Sydney, Brisbane and Kuala Lumpur, as well as the AWIN APAC team, it is important for us to take time out, to get to know each other and grow together.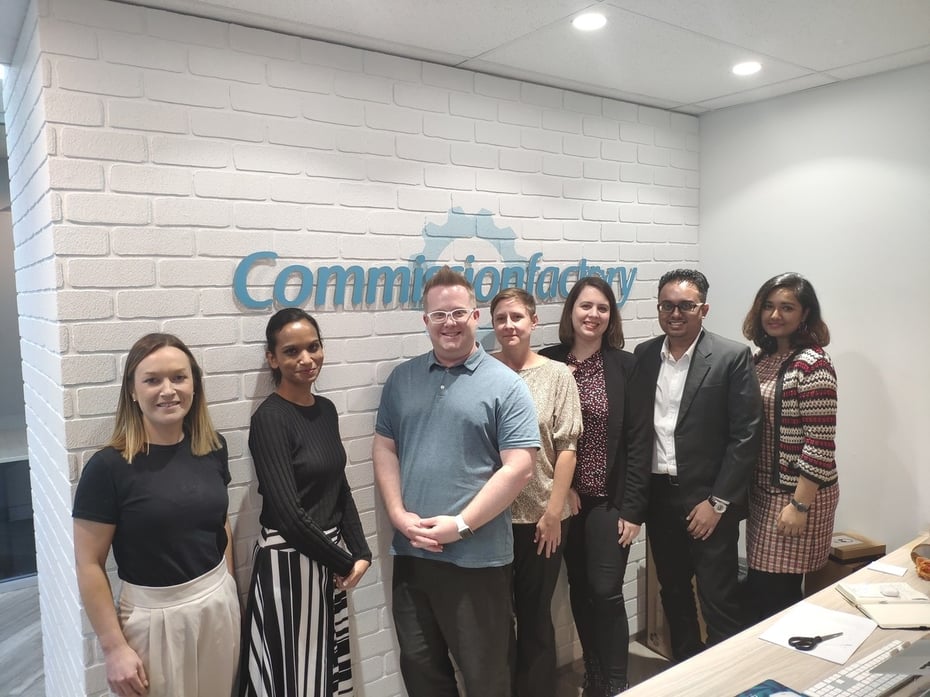 Above and beyond knowledge sharing, platform training and getting to know the different teams' better, our Kuala Lumpur team also had a chance to do some sightseeing around Taronga Zoo, Bondi Beach, Chinatown, Opera House and Harbour Bridge.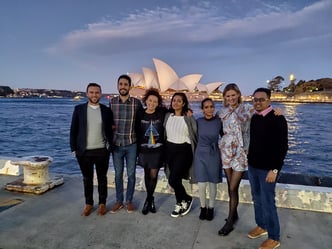 "I am glad that we met the full team and exchanged knowledge with each other. It was a very nice office,with plenty of food and snacks and of course Mario Kart."
Syashee Ramanachalm, Global Integrations Support
With the Affiliate Summit APAC a month away, we've put together a rundown on the Malaysian market. It is an unknown market for many retailers, so here is a crash course on Malaysia from the market and sector opportunity, multi cultural differences, financial and tax considerations and challenges.


Malaysia Lowdown
Malaysia is made up of Peninsular Malaysia & East Malaysia, which consists of 14 states. Kuala Lumpur is the Capital, with a population of 32 Million.
Market Opportunity
With the number of internet users, mobile subscriptions and general mobile usage growing across the board, it is not hard to see why Malaysia is seen as a growth market and an opportunity for many retailers.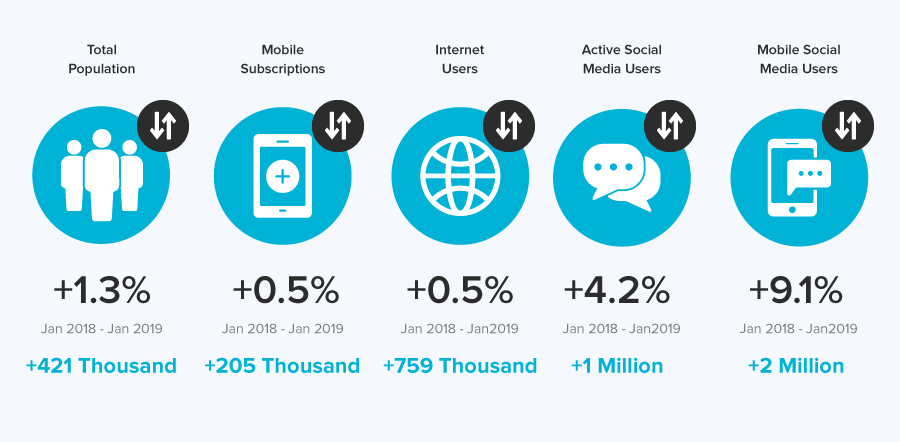 Source: Digital 2019 Malaysia
With online shoppers looking to grow 93% from 2018 to 2020, retailers will benefit in understanding the nuances in this market sooner than later.
Number of Online Shoppers in Malaysia
(Data Represents Millions)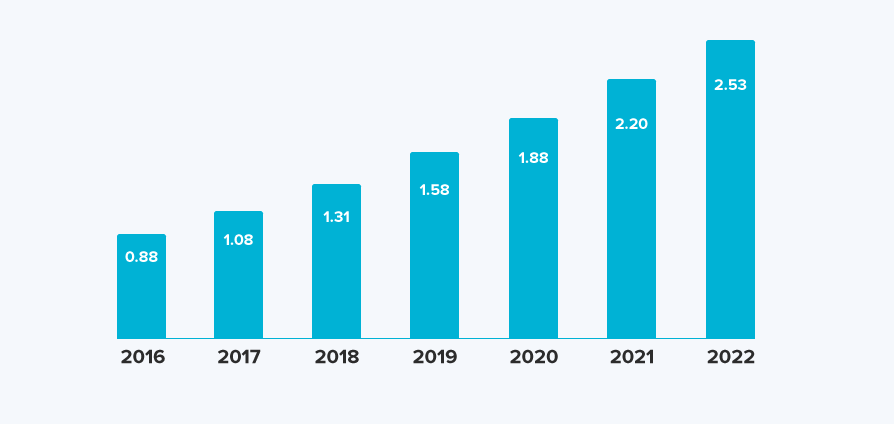 Category Opportunity
In Australia, fashion and one-stop-shops that includes large retailers, online Marketplaces and low-cost /Discount Stores, account for the majority of online purchases (Source: 2019 eCommerce Industry Report), which is very different to the Malaysian market, where travel is the main driver of online spend.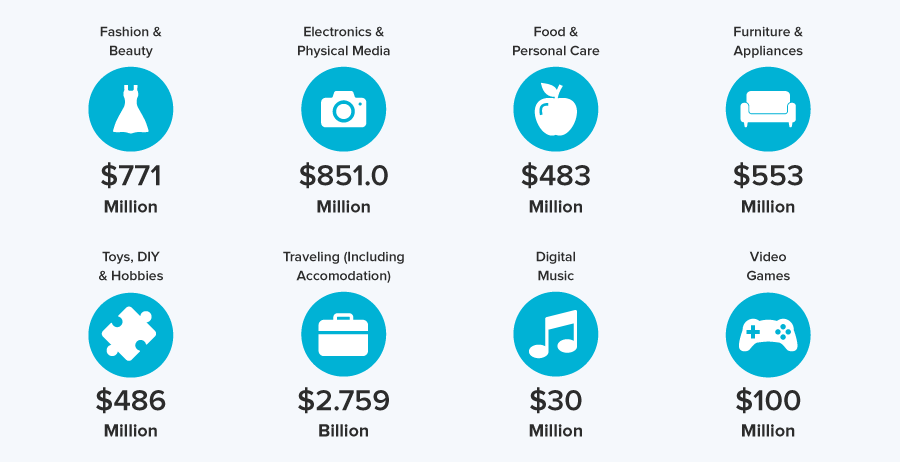 Source: Digital 2019 Malaysia
Multicultural differences and beyond
Malaysia is a melting pot of diverse races, religions, as well as cultural differences to consider.
Population by Ethnicity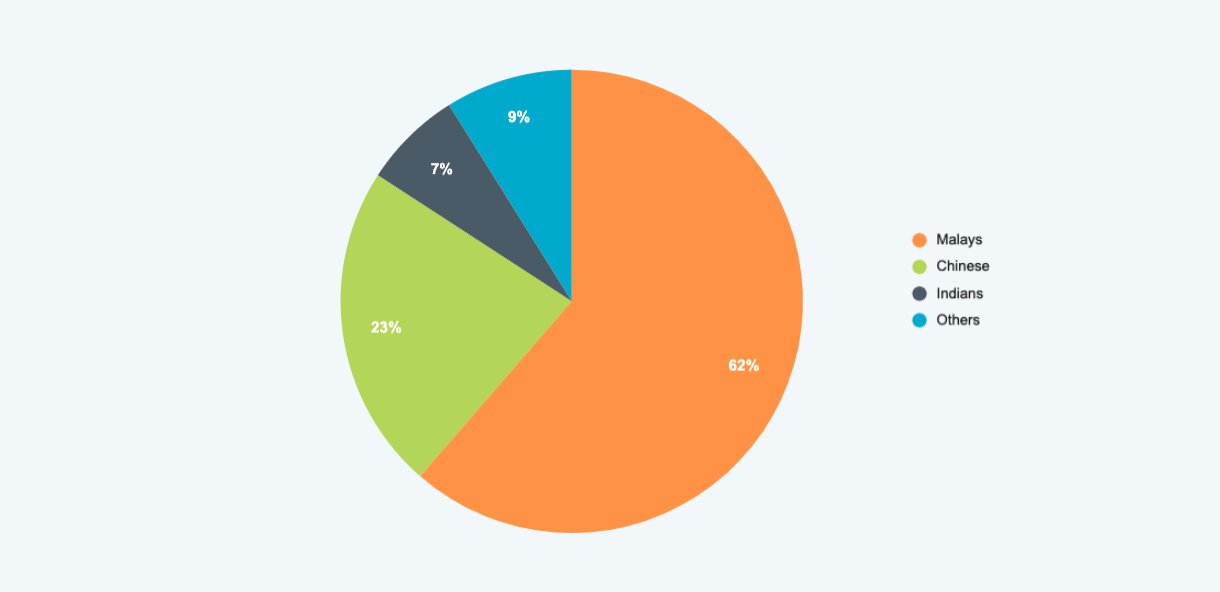 Source: Digital 2019 Malaysia
Population by Religion
Source: Digital 2019 Malaysia
Malaysia Inside Knowledge
Malay language is the national language, however English is widely used.
Alcohol and non-Halal food is restricted to be consumed by Muslims, but permitted to sell and consumed by other religions. Muslims fast for an entire month during the Ramadan month and this differs every year, this does mean food delivery merchants sales drop. during this period.
Spikes in sales can be seen at the end of the month, due to salaries being paid on a monthly basis, usually the last week of the month.
Public holidays are a key sales driver, with 20 - 23 public holidays annually.
Four term school holidays annually each close between one to two weeks long, resulting in sales spikes for the travel and hotel industry.
There are around 700k SMEs, but only 30% sell online. The government is trying to push this to 50%.
Pos Laju is the leading courier service and widest network coverage locally including East Malaysia. Other providers in the market include TNT, UPS, DHL, GDEX, CITYLINK.
Popular payment methods: Credit Card, Bank Transfer. Amex and PayPal are not common payment methods.
No legal issues with online business as there is no law or regulations for now
Source: Digital 2019 Malaysia
Financial and tax considerations
The use of certain financial products in Australia in comparison with Malaysia is drastically different due to exposure, ease of use and the fact some of the population who live in rural areas are unable to read and write. It does mean that for online businesses, they need to ensure they make the most of every visit to the site by educating those visitors and considering usability.
Financial Inclusion Factors: Australia
(Percentage of the population aged 15+ that reports using each financial product or service)
Malaysia
Sources: Digital 2019 Malaysia
At present no tax is imposed on online shopping or service subscriptions, however it is something to be wary of and future proof against, when considering your overall cost.
Local Challenges
We have highlighted some of the challenges retailers can come across, if you are managing your own affiliate program or currently doing this in house.
Affiliate Marketing is in its infancy
Limited digital knowledge amongst online businesses in order to grow
Competing with counterfeit products
False claimed price on Advertisement
Fraudulent transactions
Time spent on managing advertising on multiple platforms manually
Commission Factory SEA Reach
In April 2018 Commission Factory launched into Singapore and Malaysia in February 2018, understanding the desire for the South East Asian market. It is important to us to bring value to our merchants rolling into South East Asia and support for our affiliates. It is not a one size fits all and hence Commission Factory have partnerships with Involve Asia and Payoneer to provide local specialised service.
At Commission Factory we work with Qatar, Yesstyle, Tumi and Bang brands in Malaysia and a diverse range of affiliates in this market. To better understand the differences in consumer habits and culture in the South East Asia region watch our recent webinar on Cultural Consumer Differences in SEA.
Come visit us at Affiliate Summit APAC on stand 15.
Commission Factory is not only the Asia-Pacific region's largest affiliate network, working with more than 700 of the world's biggest brands, but is also a performance marketing platform that allows content creators and influencers to earn money and online businesses to increase sales.
Register as an Affiliate today.