From fashion to electronics and even food, Malaysians have embraced online shopping with passion.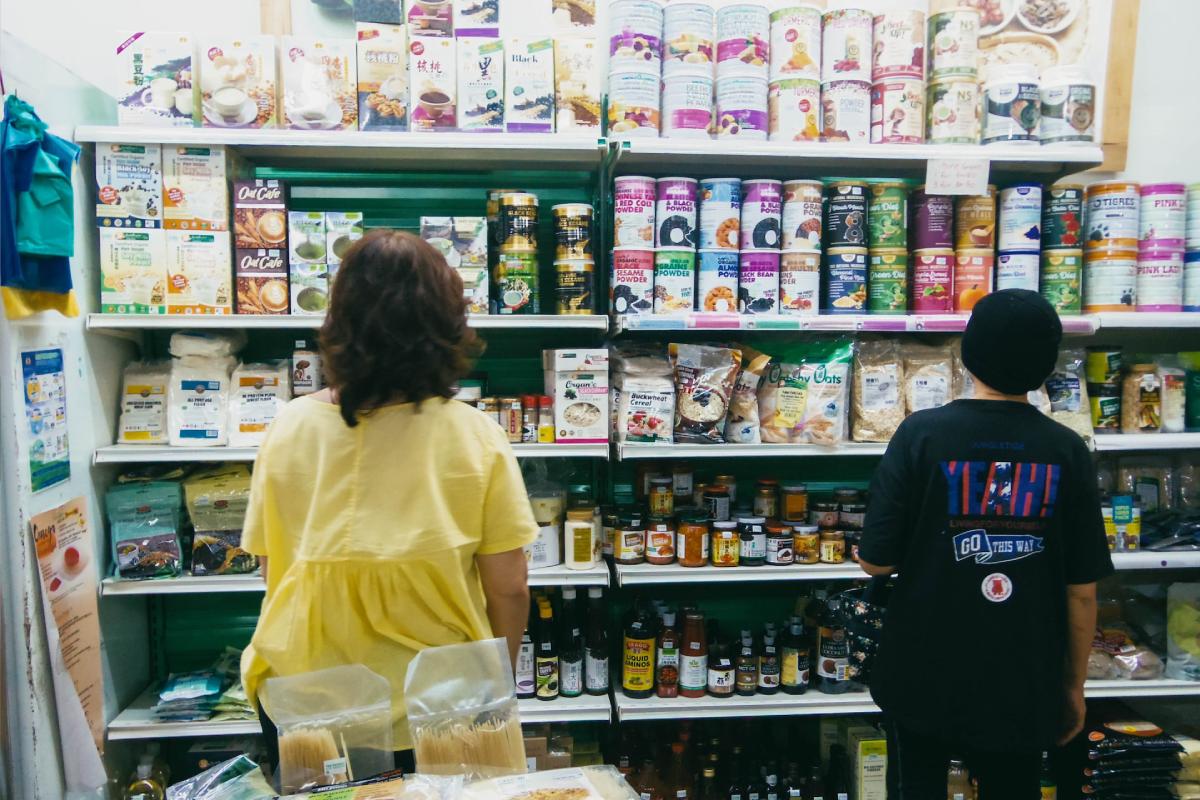 Malaysia's eCommerce market has never been stronger than in 2023. With growing internet penetration, and smarter, more powerful devices, consumers are increasingly flocking to buy products and services online. Which means for publishers and affiliate marketers targeting the country, an overview of Malaysia ecommerce statistics is essential to chalk out an effective content strategy.
The Malaysian eCommerce market grew by 68% year on year in 2021 (PDF download), and is expected to clock $9.2 billion for 2022 1 15. At the same time, the number of online shoppers in Malaysia grew by 47% year-on-year, with 14.43 million buying consumer goods online at the start of 2022 2.
And that's only the beginning. To understand the state of the Malaysian eCommerce market, here are the latest Malaysian online shopping statistics for 2023:
Table of contents:
4 Online Shopping Trends in Malaysia
1. 90% of Internet Users Have Made a Purchase Online
Malaysia added 1.2 million new digital consumers between the end of 2021 and the last quarter of 202216. What's more, amongst all Malaysia's internet users, 9 out of 10 are now digital consumers.
This is on-trend with the rest of Southeast Asia. At 90%, Malaysia follows Singapore at 97%, while leading Indonesia at 80%, Vietnam at 71% and the Philippines at 68%15.
2. 9 in 10 Malaysians Are Active Internet Users
There were 29.55 million internet users in Malaysia in January 2022. This means Malaysia's internet penetration rate stood at 89.6% at the start of 20222.
Of all digital consumers in Malaysia,8.33% became new digital consumers in 2021-2216.
Malaysians spent more time online for personal use during the pandemic, increasing from 3.7 hours per day pre-pandemic to 4.8 hours at the height of the lockdowns. This dropped to 4.2 average hours post-pandemic, but daily internet usage is still higher than pre-pandemic times.
Along with the pandemic, increasing internet speed has also helped drive eCommerce usage in Malaysia in recent years.
According to the Speedtest Global Index rankings, the median download speed in Malaysia stood at 91.50 Mbps for broadband and 36.34 Mbps for mobile internet in November 202217. This places Malaysia 37th and 56th in the world for broadband and mobile internet speeds respectively.
3. 94% of Pandemic Consumers Still Use Digital Services
The COVID-19 pandemic has led to a permanent shift in digital adoption and consumption in Malaysia, with 94% of pandemic consumers still using the services in 2021 and 98% intending to continue in the future1.
Digital consumption has also increased for pre-pandemic users (those who used digital services before the pandemic). They have used an average of 4.2 more digital services since the pandemic began.
4. Mobile Phone Penetration Grew by 4% in 2021-22
Along with internet penetration, a higher mobile phone penetration is also driving Malaysia's move to eCommerce. By the end of 2021, mobile phone penetration stood at 89% (PDF download) in the country.
Data from GSMA Intelligence shows there were 42.11 million cellular mobile connections in Malaysia at the start of 2022, and the number of mobile connections in the country grew by 1.6 million (4%) between 2021 and 2022.
Considering that 55.9% of eCommerce transactions in Malaysia are completed on a mobile device, the increasing smartphone penetration means more people will make the choice to shop online2.
How Fast is eCommerce Growing in Malaysia?
Malaysia's eCommerce Income Crossed MYR 566.4 billon in the First Half of 2022
In 2021, Malaysia's overall eCommerce income passed the MYR1 trillion mark for the first time, growing by almost 22% from 20205. By the first half of 2022, this figure had already crossed MYR566.4 billion, indicating that 2022 would surpass the record income of 202118.
The contribution of eCommerce to the Malaysian gross domestic product (GDP) was 11.5% in 2021, compared to just 8.5% in 2019.
COVID Accelerated eCommerce Growth
eCommerce spending has exploded since the COVID pandemic first struck in 2020, and has now become the norm in Malaysia.
The acceleration of eCommerce growth naturally followed the temporary closure of brick-and-mortar stores during lockdowns, with government incentives giving an extra push. Out of the total digital service consumers in Malaysia, 36% were new digital consumers (PDF download)7.
While digital consumption accelerated during the pandemic, it is now a way of life for most Malaysians. Out of the new digital service consumers, 92% said they would continue to use at least one digital service after the pandemic.
The Malaysian government also prioritised efforts to boost eCommerce adoption, with a campaign called "Go eCommerce" in June 2020. The government dedicated a budget of MYR140 million towards driving eCommerce adoption among small merchants and helping widen their reach across Malaysia8.
More Malaysians Bought Consumer Goods Online in 2021
The number of Malaysians buying consumer goods via the internet had climbed to 14.43 million by the end of 2021, up 1.3 million from 2020.2 That's a 10.2% growth rate.
Online Consumer Goods Spending Jumped 40.4%
Malaysians spent a total of US$8.17 billion in 2021, which was up US$2.4 billion year on year. The average annual revenue per online shopper for consumer goods climbed 24.7% year on year to US$566.
47.7% of Malaysians Made an Online Purchase in the Last Year
Nearly half of all Malaysians made an online purchase last year.16 Of the total internet users in the country, two-thirds made a purchase online.
In an average week, 34.7% of Malaysians ordered groceries via an online store, while 12.9% bought a second-hand item online, and 8.4% used a Buy Now Pay Later (BNPL) service while shopping online.
Online Spending on Electronics Grew by 36.5%
Malaysians love buying electronics in online stores, which is demonstrated by the massive growth of 36.5% in annual spend on the ecommerce category from 2020 to 2021. Malaysians spent a total of US$2.73 billion in 2021, up $729 million from the previous year.
Online Spending on Fashion Surged by 49.5%
Malaysians spent US$2.54 billion on eCommerce fashion, up by US$842 million or 49.5%.
Online Furniture Spending Grew by 32.8%
Another shopping category seeing online spending growth is furniture. Malaysians spent US$741 million on furniture in online stores, which was up 32.8% year and year, or US$183 million.
Online Spending on Toys, Hobby and DIY Grew by 50.3%
The eCommerce spending with the toys, hobby and DIY segment climbed by 50.3% year on year, or US$208 million, to US$620.9 million in 2021.
Online Spending on Food Grew by 78%
COVID-19 lockdowns saw increasing numbers of Malaysian consumers going online to buy groceries, with spending increasing by 78% to US$151.7 million in food shopping online.
At the same time, online spending on beverages grew by 68.1% to US$42.79 million - an increase of $17 million year on year.


Top 10 eCommerce Websites in Malaysia
Shopee led the Malaysian eCommerce market as the most clicked eCommerce site in the country, as of the second quarter of 20229.
With over 55 million clicks, Shopee was not only the leading online shopping platform in Malaysia, but across the whole of Southeast Asia.
Before the pandemic, the online marketplace, which is owned by Chinese tech giant Tencent Holdings, had 28.9 million monthly visits in the fourth quarter of 201910. By the final quarter of 2021, that number had skyrocketed to 56.2 million.
By the end of 2022, Shopee was locked in a stiff battle for visitors with the Alibaba-owned eCommerce portal, Lazada. Lazada climbed up several places in November 2022 to become the fourth-most visited website in Malaysia, behind only Google, Facebook and YouTube, while Shopee dropped down to the seventh spot19.
Another popular eCommerce portal is the home grown PGMall, which clocked 3.5 million visits in November 2022.
Surprisingly for the world's most popular eCommerce platform, Amazon is not at the top of the list of online shopping companies in Malaysia.
However, this may change in 2023, with the company reporting in 2022 that the number of new Malaysian sellers launching their cross-border eCommerce business with the platform had increased 130% year on year 11.
The growth of the eCommerce market in Malaysia continues to attract new players who want to leverage growth opportunities. For instance, the homegrown eCommerce website Shoppymore announced its plans to expand into overseas markets such as the Philippines and India in 2022 on the back of stellar domestic performance12.


What's Next for Malaysian eCommerce? (2023-2025)
Malaysia is the eCommerce market to watch in terms of digitalisation and growth. While people initially thought eCommerce would contract after the pandemic, data shows this hasn't been the case.
Experts are still predicting growth in the field of Malaysian eCommerce over the next few years.
eCommerce payments in Malaysia are projected to increase from US$7.1 billion in 2021 to US$13.8 billion in 202513.
In fact, for the period 2018 to 2023, Malaysia is expected to experience the highest growth rate for total eCommerce activities in ASEAN at 35%, leading Indonesia at 26.9% and Thailand at 17.9%.
The Southeast Asian eCommerce economy is projected to reach US$234 billion by 2025 with the Malaysian eCommerce market set to hit US$30 billion by 20258.
In addition to the technological advances already discussed, such as growing mobile and internet penetration, this growth is being propelled by Malaysia's rising education levels and a consumption-driven middle-class.
The World Bank Group has projected the country will become a high-income economy (PDF download) between 2024 and 202814.
This is promising news for brands that are ready to make the move into the Malaysian eCommerce space and seize growth from this rapidly expanding market.


Malaysian Market Insight Report
Stats help create a much-needed big picture when it comes to Malaysia's eCommerce sector, an essential perspective for businesses looking to get ahead in one of the fastest-growing economies in the world.
At the same time, however, Malaysian shopping habits are constantly evolving in response to an array of cultural, technological and seasonal influences. Dig deeper into Malaysian consumer purchasing behaviour to understand the trends and future growth opportunities for brands in this unique and complex market.
Download our free 2022 Malaysian Market Insight Report

References