When it comes to Korean skincare Malaysia is one of the biggest markets. We look at the history of Korean skincare, what sets it apart from western skincare regimes, and its rapid rise to popularity in Malaysia.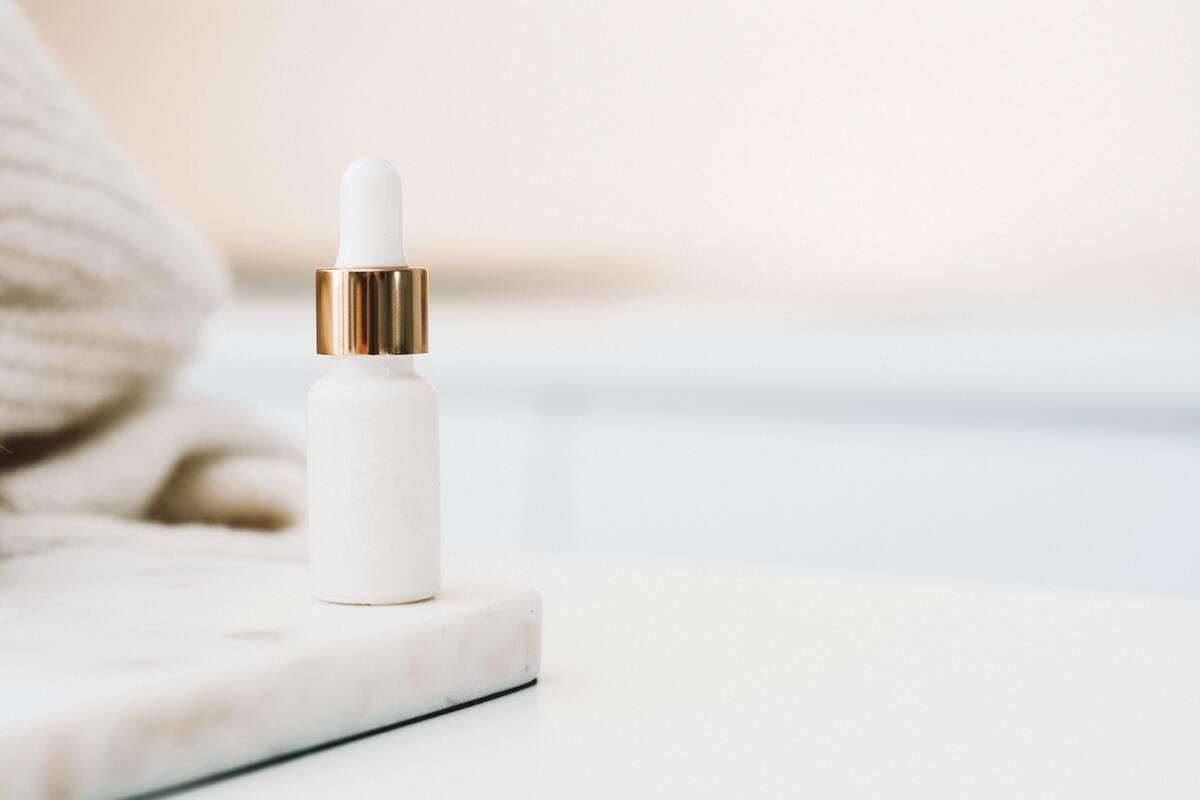 If we talk of Korean skincare Malaysia is one of the first markets that comes to mind. Korean skincare products have burst onto the global cosmetics market just as K-pop has taken over the pop-cultural scene of the twenty-first century. Malaysia in particular, has emerged as one of the most promising markets for Korean skincare products. Below we look at the fascinating story of how Korean skincare products came to establish their dominance over the global cosmetics market with a special focus on Malaysia.
The History of Korean Skincare
Ever wondered why the Korean skincare industry is flourishing and continuously taking a bigger share in the 'world skincare market? The answer is in our increasing exposure to the South Korean culture. Turn on the TV and one is privy to endless hours of K-dramas. Spotify and YouTube are filled with the latest K-pop group singing and dancing in candy-coloured clothes with their fresh-faced look and edgy styling. One can simply walk down any street around the world, and there would be a high chance that a Korean restaurant is just around the corner.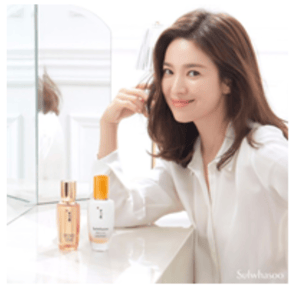 The spread of South Korean pop culture, which started in the first decade of the twenty-first century, has sparked interest amongst the younger generation of consumers to delve into all things Korean (1). With the Korean wave sweeping across the globe, more girls and women are aspiring to look like the Wonder Girls or Blackpink, or any of their favourite youthful-looking actors. (1)
It is not just the Korean women who have helped push K-beauty products. Korean men also take pride in personal grooming and skincare. South Korean men have long embraced beauty products deemed 'unmanly' to their Western counterparts and have become the world's biggest male spenders on skincare. According to Euromonitor, the South Korean male market grew by 44% in the country between 2011 and 2017, making skincare marketing a profitable one among both men and women(2).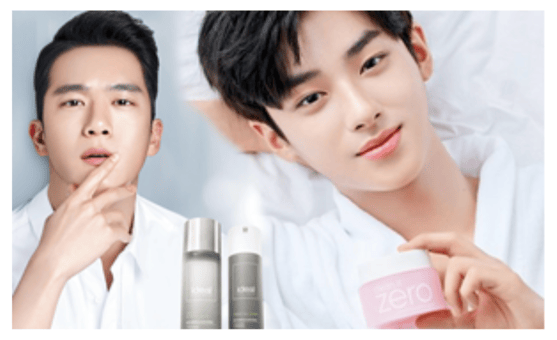 Image from soompi.com
What is Korean Skincare?
Is there a difference between the Korean skincare regime and the western skincare routine? Definitely.
For starters, Korean women perceive beauty as having blemish-free, hydrated, and almost porcelain-like skin. While western cosmetics tend to focus on using makeup to cover flaws, the Korean philosophy believes that beauty begins with a great complexion.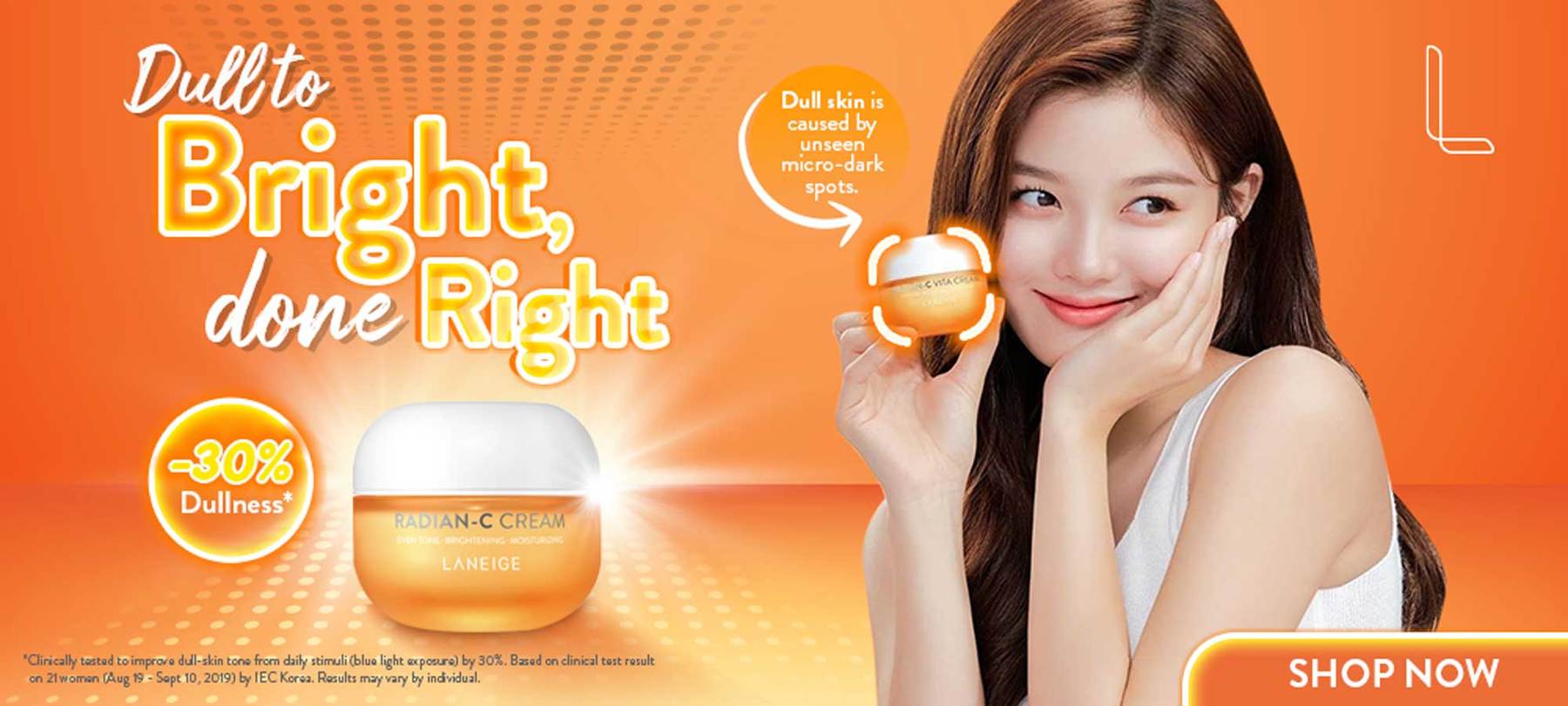 LANEIGE advertisement to promote bright skin
Koreans have coined skincare terms such as 'chok-chok' – which means bouncy, very moisturised, and glassy skin. The goal is of Korean beauty standards is to have skin that looks glows to the point of translucence.
For Koreans, having a chiselled, fully made-up face is only secondary to having good skin. Getting a tan during summer is a definite NO and having a tanned complexion is frowned upon, as exposure to the sun may take away from their efforts on achieving younger-looking skin.
Another significant difference between Western and Korean skincare rituals is the act of 'exfoliation,' which simply means getting rid of skin impurities. Western skincare routine involves exfoliating the outer layers of the skin by using scrubs with brushes and sponges as an exfoliant, or by using a retinol cream to chemically exfoliate the skin. In comparison, the holistic Korean beauty philosophy focuses on improving skin from the inside out. Their belief is that a truly radiant complexion does not happen overnight by simply treating the skin's outer layers. Instead, one should concentrate on maintaining healthy, well-hydrated and nourished skin to achieve long-lasting results.
The Korean skincare emphasises cleansing and prepping the skin by layering on various essences, serums and moisturisers. This regime is famously known as the '10-Step Korean Skincare Routine.' The 10-step routine is at the core of Korean skincare and involves: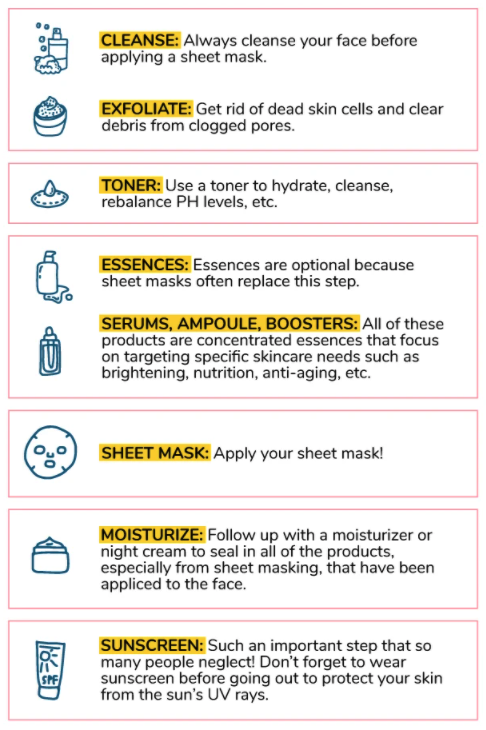 Image: facetory.com
Each step requires a different product, which means that those who follow it must make huge investments every month to keep up with the skincare routine simply. However, Koreans have a minimalistic approach to what they put in their skincare products. They place high importance on nature-based organic products such as green tea extracts, cica (a herb known for its curative properties), ginseng, and birch tree sap, to name a few.
Koreans also enjoy incorporating traditional folk healing remedies to their skincare products - combining age-old practices of using medicinal herbs and fermentation of ingredients with modern technology to create better skincare products. South Korean companies have also been actively avoiding, where possible, the use of chemicals that is commonly found in western products. For example, in western skincare formulations, benzoyl peroxide is usually used in anti-acne formulations; and retinol is a common ingredient in anti-aging products. However, these two ingredients are seldom, if ever, found in K-beauty products as they are perceived to be harsh by Korean consumers.
The Malaysian Story
Malaysians were first exposed to Korean skincare products through the success of Korean TV dramas that appeared in 2003. At that time, Korean skincare products were hard to come by. Its availability was limited, and e-commerce has not gained much traction yet.
However, demand for Korean skincare grew as more Malaysians started to choose South Korea as a preferred holiday destination. Malaysian tourists started doing skincare hauls by bringing back skincare products and sharing them with friends and family. The most bought items by Malaysians were sheet masks, as they were cheap and commonly sold in bundles of 10 sheets – making them the perfect item to be easily transported and given away as gifts.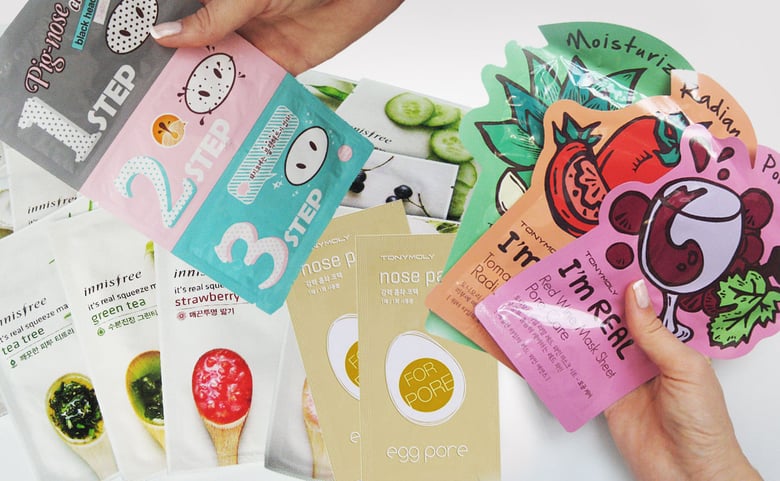 Image k-beauty-europe.com
Sheet masks quickly became a popular item in the world of Korean beauty and skincare among Malaysians. They were mini facials, providing the skin with intense hydration, suppleness, and brightening effects. From these sheet masks, more Malaysian women began seeking out other Korean skincare products in the hopes of achieving that flawless, dewy complexion displayed by their favourite Korean celebrity.
What appeals to Malaysians to Korean Beauty Products?
In a survey conducted in July 2019, 54 per cent of Malaysian respondents who used Korean beauty products claimed that it was better suited for their skin. Being Asian, most Malaysian women perceive that they are genetically more like Koreans than they are to Westerners, meaning that K-beauty products are more suitable to their skin(3).
Another reason K-beauty products have gained such popularity in Malaysia is the rising trend of consumers consciously choosing sustainable and environmentally friendly products. The increase in consumers who are conscious of their impact on animals and wildlife have created a catalyst for natural and eco-friendly skincare.
Besides that, Malaysia's equatorial climate with long sunlight hours has caused Malaysians to gravitate towards skincare with sun-protecting ingredients, which is where Korean skincare products thrive. The Korean standalone sunblock range has a much lighter texture than the Western-made counterpart which suits Malaysia's humid weather.
The Korean beauty industry is also innovative in searching for newer ingredients - producing ground-breaking ingredients such as using snail mucin as a skin hydrant and bee venom as wrinkle erasers (think botox). However, this does not clash with their stance on animal cruelty. South Korea has extremely strict rulings on cruelty-free certification for all their beauty products and in 2018, passed a law that prohibits companies from testing their skincare products on animals. (4)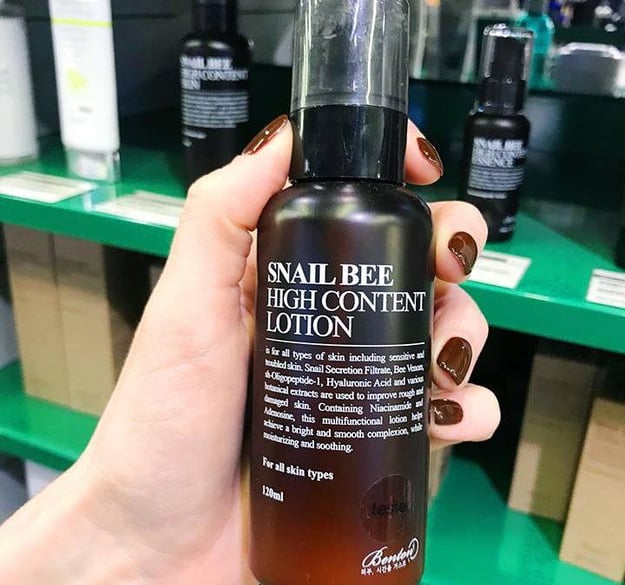 Image stylestory.com.au
The never-ending range of K-beauty brands is so competitive that it makes prices favourable for the consumers. Popular K-beauty brands in Malaysia include LANEIGE, The Faceshop, Mamonde, Etude, Innisfree and Cosrx. Although they may not necessarily be cheap, their products are certainly affordable for the average Malaysian consumer.
Compared to the more established and older Western giants of the industry, the Korean skincare industry is still relatively new and small. Still, they are making headway in the current global beauty industry, especially in Asia-Pacific. This is especially true in Malaysia where over 60% of the population are Muslim (5), and the choice for 'clean' and natural products are preferred. Korean skincare has certainly gained a foothold in the country, and it's only going to get bigger.
If you are an advertiser looking to launch your business in Malaysia or you would like to speak to one of the sales team about becoming an advertiser with Commission Factory, please get in touch with us.
Sources
2. Beauty and Personal Care in South Korean
3. Reasons for using Korean beauty products in Malaysia as of July 2019
4.Government action needed to curb explosion in "cruelest of cruel" animal tests in South Korea
5. Can Halal cosmetics outgrow their own niche?
Related Articles