Brands may have folded Generation X, Generation Y, and Generation Z into their marketing strategies, but they also need to prepare Generation Alpha's rise.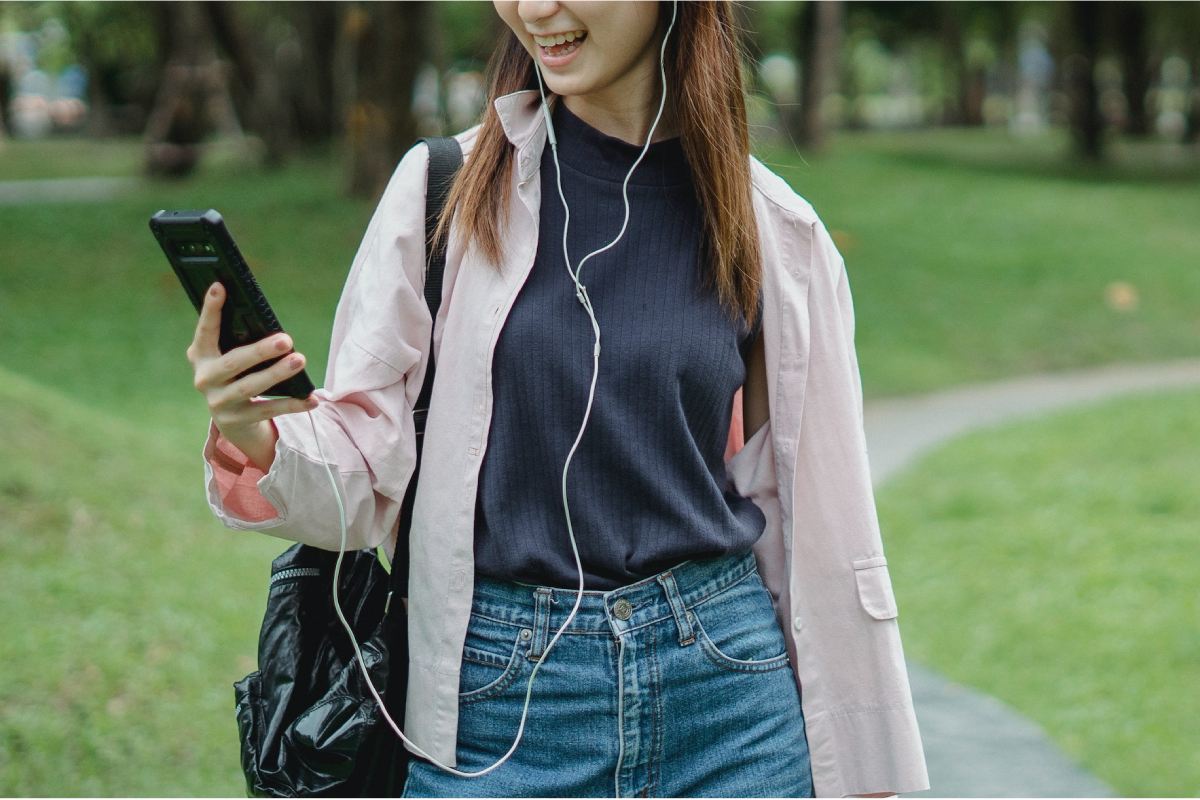 Gen Alpha includes all those born after 2010, meaning this generation was entirely born in the 21st century. And it's growing fast.
Each week, 2.5 million Gen Alphas are born around the world. By 2025, this group will reach a global population of more than 2 billion.(1) This will make it the largest generation in history.
Malaysia has around 32.7 million people,(2) (PDF download) and 23.2% are below the age of 14. That means 7.6 million young people are mostly members of Gen Alpha.
Why should brands factor Gen Alpha into their longer-term strategies when it'll be many years before most become active consumers?
Because not only are they the future leaders of society, but they are already showing agency and influence as pre-teens. They might not physically hold the credit card or hit the "buy now" button, but they are already making behind-the-scenes decisions and are still driving a large number of purchases.
For any brand looking to the future, this generation will shape it. From economics to health, technology to social structures and even the fashion industry in Malaysia, this generation is predicted to have an outsized impact on what Malaysia, and the world, will look like in the next 30 years.
According to Mark McCrindle, the Australian researcher who coined the label, Alphas will become the generation with the greatest spending power in history.(3)
In short, no brand marketer can afford to ignore them.
Let's dive into Gen Alpha, who they are, what they care about, their role in purchasing decisions, and how to target them as consumers.


Table of contents:
Who Is Generation Alpha?
Coined by McCrindle in 2005,(1) the term Generation Alpha currently includes people born since 2010 - the same year the iPad was launched.
Currently, the majority of this demographic are children aged under 12 years old, with the oldest celebrating their teenage birthday in 2022. Named after the first letter in the Greek alphabet, Gen Alpha is the first generation to be born entirely in the 21st century. This generation has Gen Y (Millennials) or Gen Z parents as well as Gen Z siblings.
Gen Alpha is only aged 13 and under, why should brands and marketers pay attention to it?
This demographic, which consists of the most tech-savvy children in history, is already showing its influence around the world. In fact, studies have shown children under 12 can influence US$130-670 billion worth of parental purchases each year.(4)
Because they will start entering adulthood towards the end of this decade, it won't be long before Gen Alpha begins flexing its purchasing power. And, according to McCrindle, Gen Alpha is expected to be the most materially endowed generation of all time. This means they are likely to spend more on nonessential goods than older generations.


What Is Generation Alpha Known for?
Members of Generation Alpha are the very definition of digital natives. They started to be born the same year the iPad was launched, Instagram was created, and "App" was the word of the year.(5)
One analyst says that Alphas are so digitally connected that technology "is not something separate from themselves, but rather, an extension of their own consciousness and identity".(6)
Gen Alphas are fluent in digital learning, gaming, and the gamification of the learning process. They've grown up being pacified by devices and are expected to entertain themselves. They have grown up in a world where children's entertainment has become dominated by smart technology, social networks, and streaming services, with traditional television having been relegated to the side lines.
Digital media consumption habits such as watching videos on TikTok and YouTube are part of their everyday lives. In fact, in 2021, the younger demographic averaged 91 minutes per day on TikTok and an average of 56 minutes per day on YouTube.(7) Research shows that children as young as two or three years old are able to activate the next video from a YouTube playlist thanks to the easy-to-use graphical user interfaces (GUIs).(8)
Digital technology is not the only thing Gen Alpha is known for. This generation is culturally diverse, entrepreneurial, and highly educated. In fact, it stands to be the most educated generation to date. UNESCO says that each additional year of education increases a person's earnings by roughly 10%, which means they are also likely to have more to spend than their Millennial parents and Baby Boomers.(9)
The COVID-19 pandemic has also been a significant event in the lives of Gen Alpha, as it began when the oldest Gen Alphas were just nine years old. For many months, schools were either closed or saw limited interaction, had their extra-curricular activities stopped, and children were limited to physically seeing those within their social bubble.


Common Traits and Characteristics of Generation Alpha
While Generation Alpha shares some traits with previous generations, especially Generation Z, Gen Alphas have some unique characteristics that brands should consider:
Hyperconnected: Gen Alpha children are more often connected to digital media, social networks, and more. In fact, Gen Alphas have been dubbed "

Generation Glass

" because they engage with computer and phone screens around the clock.(10) Research shows

24% of this generation

spend more time with friends online than in person.(11)
Visual: Gen Alpha has grown up with Instagram and TikTok as its dominant social networking platforms, meaning visuals and video, in particular, are its media of choice.
Global: Being hyper-connected and digital natives, they interact with and are influenced by different cultures around the world.
Diverse: Both global interactions and influencers open doors to a diversity of tastes, critical thinking, lifestyles, and points of view.
Shorter attention spans: As they are used to more screen time, using several screens at once and quickly scanning information, Gen Alphas' attention span and concentration

tend to be shorter than other generations

.(12) It also gives them a need for instant gratification – something brand marketers should consider when creating content for this audience.
Creative Entrepreneurs. Gen Alpha is showing signs of entrepreneurial skills and financial literacy, with

86% designing, making and building things

and 55% enjoying making creative videos.(13) About 30% of the Gen Alpha workforce is expected to

consist of entrepreneurs

, rather than working for a large firm.(14)


How Will Generation Alpha Shape Malaysian eCommerce?
Generation Alpha is already reshaping consumer trends, creating new markets, and impacting eCommerce in Malaysia.
The most digitally savvy population the world has ever seen, these children are already exerting substantial influence on how their families make decisions. In a study of 8,000 Millennial parents around the world who have Gen Alpha children aged 4-9 years old, two-thirds (65%) said the habits of their children influenced their last purchase.(15)
For example, one survey found that 70% of Millennial parents say they have made purchases influenced by their kids' favourite show or character.(16)
Gen Alphas consume a significant amount of on-demand media through multiple online platforms, meaning this generation has access to more information than any before it.
When it comes to global issues, they are actively influencing their parents to learn more, to make better financial decisions and to act sustainably. Already, 81% of Gen Alpha parents say their children have influenced their shift to a sustainable consumption behaviour.(18)
With all this in mind, Gen Alpha can be expected to shape Malaysian eCommerce in these three key ways:


1. eCommerce Will Become Faster and More Streamlined
Gen Alpha expects speed and responsiveness as standard. Malaysian eCommerce brands will need to raise the bar on their online store functionality to ensure the end-to-end shopping experience is seamless.


2. Products and Marketing Will Be Personalised
Gen Alpha's diverse interests mean they want more than mass produced, off-the-shelf products - they are seeking unique and personalised experiences. This is a generation full of children who are expressing themselves with online avatars that can be customised with digital wardrobes purchased using online currencies.
For Gen Alpha, it won't be enough to push advertising and promotions – marketers will need to connect with this generation in an authentic and personalised way.


3. Malaysian eCommerce Will Go Global
Cross-border eCommerce is already an important and established part of the Malaysian online shopping experience, with global brands including Nestlé, Tesco, IKEA, Zalora and Lazada investing in Malaysian distribution hubs to expand their eCommerce footprint.
Gen Alpha is likely to accelerate this trend as they have grown up with more exposure to global influences and cultures and will seek out international brands.


Generation Alpha Psychology
The events of the past two years will have a significant impact on the psychology of Generation Alphas. In fact, it has been dubbed "Gen C" – Generation COVID.(19)
Malaysia's Movement Control Order (MCO), which lasted from March 2020 to October 2021, helped to accelerate the switch to digital consumption. The government's enforced social quarantine restrictions limited people's ability to travel and gather, driving many to become more active internet users. This significantly impacted Malaysia eCommerce statistics.
For Gen Alpha, already digitally native, social distancing measures saw it turn to digital forums for peer-to-peer interaction.
Ashley Fell, social researcher and co-author of Generation Alpha, predicts that the impacts of the COVID-19 pandemic means Gen Alpha will be a more creative and resilient generation due to the challenges they experienced.(20)
Fell argues they will value family more, admire "everyday superheroes" such as nurses and community leaders, and see working from home as a normal way of life.


How to Target a Generation Alpha Audience
For Generation Alpha, retail and technology are already interlinked. So, for brands, it's not a matter of convincing them to buy online – they already are.
The real challenge for affiliate or eCommerce marketers is to convince Gen Alpha that they are the right brand for them and that they "get" them.
Gen Alpha has been raised on technology that no longer asks them to passively consume, but to participate. Platforms they have grown up using - including TikTok, Minecraft, and Roblox - have made them co-creators. They create their own avatars, game characters, and online personas.
This means affiliates and brands who want to engage Generation Alpha should invite them to co-create.


1. Social Media
Because Gen Alpha is digital-first and technology-driven, social media is the most effective way to reach them.
According to studies, online videos (24%) and social media (19%) have the greatest influence on Gen Alpha's purchasing behaviour, followed by photos on websites or apps.(21)
YouTube is already filled with homemade videos of children interacting with brands either at stores, with their favourite toits, unboxing toys, reviewing toys, and more. Brands should look to leverage Gen Alpha's favourite influencers on YouTube and other social platforms.(22)


2. Augmented Reality
Brands should look to emerging technology, too. Young consumers are already accustomed to augmented reality on social platforms like Snapchat, and this technology is set to become ubiquitous.
Brands such as Disney, Nike, Converse, and MTV are all utilising AR to embed smart interactive content into their products and immerse consumers in a virtual world where they can experiment with styles and try out products.
Faster internet connections makes it possible to stream virtual reality and AR data from the cloud. Data reveals that Malaysia's median mobile internet connection speed increased by 8.23 mbps (+50.4%) in the 12 months to the start of 2022.(23)


3. Video
Online video is the content most likely to influence Gen Alphas to buy something.(24) YouTube and TikTok have been part of their lives from a young age, and video creation and video sharing is part of their everyday habits.
In a study, 57% of Gen Alphas said seeing products on social media in video format persuaded them to buy.(25) By creating engaging videos on these platforms, or co-creating these videos with influencers, brands can effectively reach this new generation.


4. Diversity
Gen Alphas are predicted to be the most diverse generation in history.(26) Around the world, Gen Alphas are more likely to grow up in non-traditional households, such as with unmarried parents or mixed-race parents. In some economies in Asia, family sizes are shrinking with more mothers opting to work outside their homes.
Gen Alphas have come to expect inclusivity and diversity from brands. The importance Gen Alphas place on diversity means brands should aim to reflect those values in their marketing campaigns and be more inclusive of all people and cultures.


5. Digital Wallets
Their millennial parents are now embracing digital wallets, and Gen Alpha will soon come to expect them for all transactions. Digital wallets and e-wallets are the fast-growing payment methods in Malaysia, with Malaysia leading Southeast Asia in digital wallet use at a 40% take-up.(27)


6. Shoppertainment
The virtual entertainment space will drive experiences and purchases for Gen Alpha, and brands are already moving in to win audience share in this space. Gucci sold a virtual bag for $1,000 more than the real version in Roblox,(28) and Nike launched virtual Jordan sneakers in Fortnite.(29)


What Does the Future Hold for Malaysia's Generation Alpha?
Generation Alpha will start becoming adults in the next six years, and some either have already or are about to become teenagers. By 2030, they will account for nearly a quarter of the world's inhabitants and make up 11% of the workforce.(30)
And because Gen Alpha is predicted to be the longest-living generation of humans so far, they'll most likely stay in the workforce longer and earn more money over the course of their careers.
This means their participation in Malaysia's eCommerce world is not only set to soar in the next 5-10 years but will impact brands for many decades to come.
Looking ahead, social shopping is set to be the dominant force in eCommerce. Research shows 28% of Gen Alpha will use social media to shop as they mature, compared with 23% of Generation Z.(31) What they see on social media will have a massive impact on their purchasing decisions and what items become the best-selling products in Malaysia. The time is now for brands to fully immerse themselves in social shopping.
Gen Alpha will show support for brands that support their beliefs, especially on environmental and social issues. As they are predicted to experience between two and seven times more extreme weather events compared to people born in 1960,(32) especially heat waves,(33) their focus on sustainability will intensify as they age.


Malaysian Market Insight Report
Commission Factory's Malaysian Market Insight report dives into Malaysia's rapidly growing eCommerce market, along with the nuances of consumer behaviour in this unique economy.
This report is specially designed for eCommerce retailers that want a deeper understanding of the Malaysian market, as well as brands considering how to launch into the Malaysian market and those currently operating in the market.
The Malaysia Market report is now available for download on Commission Factory's website.


Final Thoughts
Brands must stay in step with Generation Alpha's unique characteristics, values, needs and expectations by appealing to their connected world and concern for social issues.
Marketers who pay attention to this generation in Malaysia now and invest in understanding them and building connections will be better prepared to win their loyalty as they become powerful consumers.
Commission Factory is not only the Asia-Pacific region's largest affiliate network, working with more than 800 of the world's biggest brands, but is also a performance marketing platform that allows content creators to earn money and online retailers to increase sales.
Register as an Affiliate or an Advertiser today.


References