Singaporeans are shopping online more than ever before, a trend that has been driven by both the pandemic and high disposable incomes.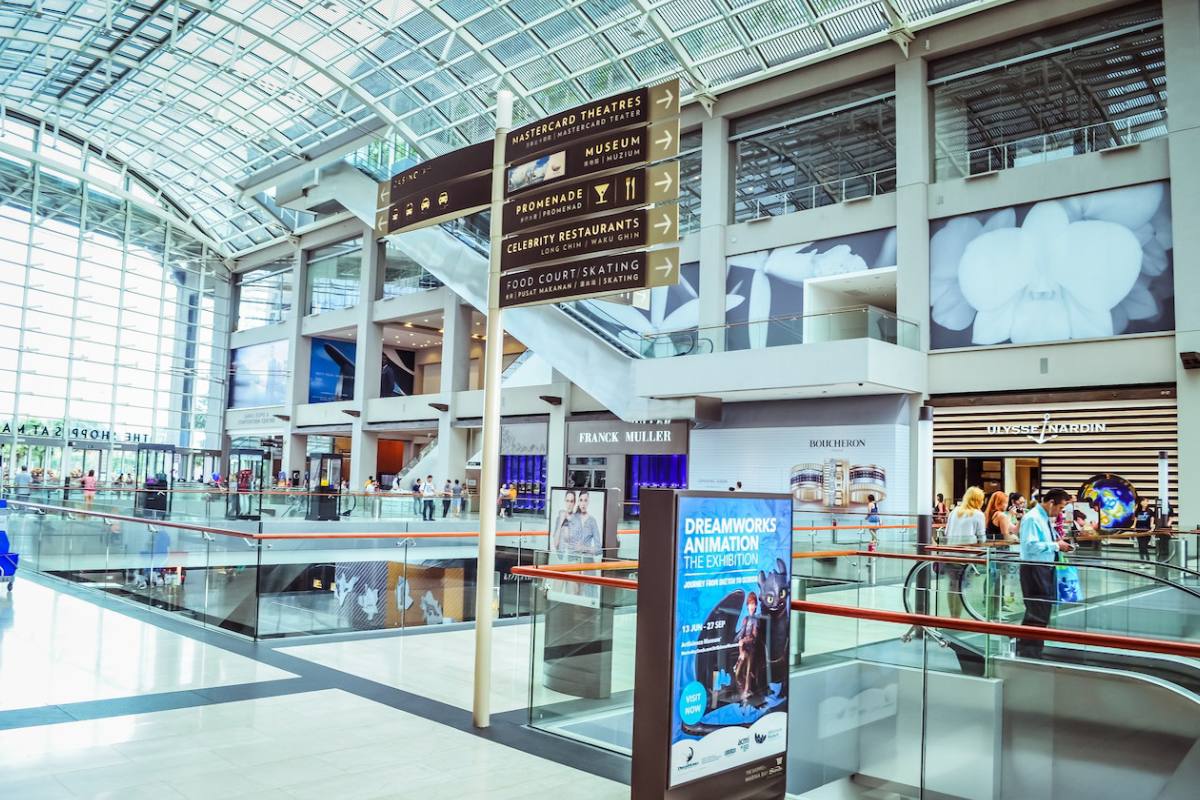 But what products are they buying? And how can online stores tap into the trending items to grow online revenue?
For anyone running an online store, knowing the trending products to sell can be a massive revenue boost for their eCommerce business.
For those just starting out with an eCommerce store, keeping an eye on trending products can help them figure out their niche and get off the ground with high sales from day one.
The bottom line is that anyone selling trending products has a better chance of attracting new customers, closing sales, and building a loyal customer base that will keep coming back for more.
Read on to discover our list of the top-selling products in Singapore based on data from Google Trends and in-depth market research from the past year.


Top Selling Products in Singapore 2023:
A Year in Review: eCommerce Marketing in 2022
The eCommerce market has evolved rapidly in countries around the world in 2022, and Singapore is no exception. Singapore is expected to rake in $9 billion in eCommerce revenue in 2022, with a projection of $19.6 billion by the end of 2027.1
Knowing one's target audience and the trends for eCommerce in Singapore is the key to any successful online business. If sellers know who is spending, what is their budget, and how they choose to spend this budget, they can craft a sales and marketing strategy to attract customers and boost sales.
Take a look at these key statistics on Singapore's online shoppers:
In 2022, 62.8% of Singaporean internet users aged 16-64 purchased a good or service online, according to the Digital 2022 Singapore report

2

The top 20 websites by total visits and page views includes three eCommerce sites: Lazada, Shopee, and Amazon

2

Online discounts tend to be more attractive than those in physical retail stores for customers, with free deliveries being the strongest incentive for online shoppers followed by coupons and loyalty points

2

Credit and debit cards are the most popular mode of payment for online shopping in Singapore,

accounting for 41.4% of all eCommerce payments

made in 2022

3

However, other payment modes such as the mobile wallet DBS Paylah are rising in popularity,especially among younger users. In 2022, 68% of respondents aged between 16-24 years

reported having used DBS Paylah

.

4

Singaporeans don't only buy from local online stores: According to

J.P. Morgan's eCommerce Trends Report

(

PDF Download

), 55% of all online shopping in Singapore could be attributed to cross-border eCommerce.

5
A 2022 survey found that

fashion and apparel accounted for 44%

of all overseas goods purchased online by Singaporeans, followed by cosmetics at 18%.

6
Top eCommerce Product Categories in Singapore
According to Janio Asia's research, the top-performing eCommerce product categories in Singapore were:
Consumer electronics with $655 million in revenue

Fashion and beauty with $640 million in revenue

Cosmetics and personal care with $438 million in revenue

Toys, DIY, and hobbies with $348 million in revenue

7
Consumer Electronics
One only needs to look at the statistics to know that Singaporeans love technology.
The consumer electronics and media sector is expected to reach a valuation of $1.5 billion in 2023, with a projected compound annual growth rate (CAGR) of 8.82% between now and 2025.8
It's no surprise that electronics are the leading category in the Singaporean eCommerce market.
Euromonitor research shows that eCommerce as a channel for Singaporean electronics purchases grew from 11% in 2019 to 15% in 2020, though it's important to note that eCommerce was the only retail option available during the lockdown period that year.9


Fashion and Beauty
Singapore's online spending on fashion is expected to settle in at $1.9 billion for 2022,with apparel and accessories set to account for the majority of that amount.10
With that said, the lockdowns and COVID-19-related restrictions have changed the fashion and beauty landscape, with Singaporeans not spending as much on luxury items and instead moving to sportswear and loungewear.
The personal care market in Singapore is expected to end up with $530 million in revenue in 2022, as millennial consumers are eager to try direct-to-consumer offerings over luxury brands.11 In terms of the number of consumers, the segment could grow to 0.9 million users by 2025. This includes personal care and beauty products, such as cosmetics, for both women and men.
The important thing to note is that 27.7% of the segment's total revenue will be generated through online sales in 2022.12
The main reason behind this growth is the generational shift with more young consumers entering the market driving demand for these products.
This change is reinforced by social media and eCommerce, which are pushing the demand for cosmetic and beauty products.
Men are one of the key drivers of the personal care sector growth, so it's worth considering the opportunities for online businesses to market to this target audience in 2023.
According to a Shopee study of more than 3,000 male Shopee users in Singapore, more men are turning to online shopping to buy beauty and personal care products, such as toothbrushes and acne patches.13

Toys, DIY, and Hobbies
The demand for toys, hobbies and DIY products was driven by lifestyle changes from the pandemic when more people were staying at home.
There are many niches in this category - from pet supplies and baby products to hobby crafts and kids' toys. Each niche has a unique community following it, which gives business owners a big opportunity to engage and attract customers with a carefully curated range of products, and targeted marketing including brilliant content.


Top Selling Products in Singapore 2023
Here's our list of the 20 top selling products in Singapore in 2023.
1. Mobile Phone Cases
Singaporeans spend an average of 12 hours a day on digital devices, and time spent on mobile phones ranks the highest of those with an average of 3 hours and 12 minutes a day.2
With their phones always in their hand, it's no wonder the phone case is high on the list of trending products. In fact, they've been growing in popularity since 2009. So, for eCommerce business owners looking for a consistently growing trend for their online store, the phone case is a solid choice.
On Google Trends, there's been a growth in global search volume for keywords such as "phone case" and "silicone phone case". Singaporean eCommerce businesses can use these global search results to gain insight into future Singaporean demand trends.
The best thing about phone cases is that new phones are always being released, new trends and styles are constantly emerging, and new materials are being innovated. For example, silicone phone cases are particularly popular.
Apple, Samsung, Xiaomi, and Oppo are currently the most popular smartphone brands in Singapore, so one can also expect demand for compatible cases to be high.14
Rising demand from younger shoppers for mobile cases and covers with striking or personalised designs is a key factor fuelling the demand. Many brands are focusing on design features that also include high protective strength, or "toughness".
eCommerce store tips:
Because smartphone manufacturers are frequently releasing new models, there's a significant opportunity for online stores to offer a wide range of cases and accessories that consumers want.
Many consumers prefer having several cases to match their fashion or occasion, which means they will be looking for a choice of popular colours and designs. Mobile phone cases tend to be low-value, impulse purchases which means sellers can attract repeat customers by changing their stock regularly and offering loyalty discounts.
It's worth investing in social media ads featuring phone cases, with eye-catching images to attract users on Facebook and Instagram.
2. Phone Screen Protector
Another top mobile phone accessory is the screen protector. While it's not a standalone product, the screen protector could work well in a mobile phone accessories online store along with mobile cases and repair kits.
Google Trends shows a consistent search volume in Singapore for "screen protector".
Online store tips:
Create content around the topic of phone damage and how to protect it from irreparable damage. Then add a "Buy Button" for the range of screen protectors in the article. Consider listing the top screen protectors in a review-style post.
Retargeting campaigns are also a proven marketing tactic. Look to retarget customers who are browsing phone-related products and content and advertise a relevant screen protector.

3. Wireless Earbuds
Ever since Apple introduced AirPods, there has been a growing demand for wireless earbuds, especially at lower price points. And now that almost no mobile phones come with a headphone jack, there's a huge market opportunity for these trending products.
The global wireless headphones market is tipped to reach $45.7 billion by 2026, according to Reportlinker.com.
Here's the global unit sales for wireless headphones from 2014-2027:
The market has come a long way since the early era of wireless earbuds when consumers had to deal with poor sound quality, unreliable pairing and disappointing battery life.
Now, there's a wide range of top-quality products on the market from the likes of Sony, Apple, Samsung, and many more brands, including features such as foam ear pads, leatherette ear pads, microphones and more.
Marketing strategies:
There are several ways to market these trending products to sell online. Consider partnering with influencers in the fitness space, who can review products and show how they workout using wireless earbuds.
Marketing strategies:
There are several ways you can market these trending products to sell online. Consider partnering with influencers in the fitness space, who can review products and show how they workout using wireless earbuds.

4. Dresses
Singaporeans love their fashion and dresses are an item that wardrobes need all year round.
Data from Google Trends shows unwavering search volume in Singapore for the keyword "dresses", with a noticeable drop during the height of the pandemic when people weren't socialising as much.
This is a huge opportunity for an online business that is looking for consistent sales all year round.
The key is to look at the trending products in advance of each season, and be sure of meeting the demand for different fashion styles.
For example, Netflix appeared to be driving fashion trends with the K-drama Squid Game (2021), and period series Bridgerton, which saw the rise of a style trend known as Regencycore. This includes corsets, gloves, pearls, lace and pastel hues, all updated for this century.
How to reach online shoppers:
Visual social platforms like Instagram, Facebook and Pinterest are essential for any fashion product. Be sure to use high-quality images to attract audience and invest in retargeting to capture those website visitors who showed an interest in items but didn't complete the purchase.

5. Shoes
Shoes can tick the boxes of being both luxury items and essential items, depending on the style. This means there's an opportunity to cater to different audiences with various intents and price points.
As shown by Google Trends, shoes are another product that captures the interest of Singaporeans throughout the year.
How to reach online shoppers:
As with other fashion items, social media campaigns are a key component of getting products in front of consumers.
Consider investing in videos and images that show shoes in various settings and from different angles. Also, look at what sets the shoes apart from other products, such as comfort, durability or grip.
Remember, sizing is important for shoe customers. Make sure to both display a quick view sizing chart and promote an easy return and exchange policy.

6. Handbags
Handbags are an evergreen item that rarely go out of trend. Only the style of the handbag changes. And Singapore is no exception..
The value of the Singaporean accessories market is set to hit $1.14 billion in 2023.15
There was a dip in search volume for handbags in 2020, with the pandemic restrictions in full swing. However, by 2022, the market for bags of all kinds had recovered as Singaporeans resumed socialising in person and working from offices again, and the demand appears steady. Heading into 2023, this looks like a promising segment.
Bag trends for 2023 herald the arrival of denim bags, mini soho bags and top handle bags as the hottest categories. Other popular items will be clutches, modern equestrian, and spotlight on straps.16
How to reach online shoppers:
Platforms like Instagram and Pinterest are the best way to start building a social following. Singaporeans seek out global fashion brands, like Gucci, but there's an opportunity to build a range for more budget-conscious consumers looking for online purchase of bags and travel accessories.
Another way to stand out is to cater for sustainable fashion trends.


7. Facial Cleansers
Consumer demand for facial cleansers shot up in 2020, according to an Amazon search data analysis from Label Insights, and has been high ever since.30
The research showed that Singaporeans were Googling "face cleansers" so much that search volumes were double those of 2016. In 2022-2023, this demand appears to be steady, as can be seen for the Google Trends for the search term "face wash".
So, when it comes to finding things to sell online in Singapore, facial cleansers are a safe bet. Adding this trending product to a store opens the door to attracting repeat customers - as soon as the cleanser tube is empty, they'll be back for more.
How to reach online shoppers:
Start with visual platforms such as Instagram and Pinterest, and drive user-generated content such as video reviews and testimonials to help drive trust in the products and their results.
Be sure to promote the natural and organic ingredients of the products, wherever relevant.


8. Perfumes and Colognes
Fragrances are a popular category all over the world and Singapore is no exception. The market was valued at $140.5 million in 2023 and is expected to grow annually by 3.11% between now and 2026. 17
While perfume is often a gift purchase, surprisingly the search volume for perfumes shown by Google Trends is relatively consistent throughout the year, with levels peaking during the holiday shopping season.
The relative seasonality of fragrance sales in Singapore means sellers can position their perfume brand as a Christmas, Chinese New Year, or Valentine's Day gift.
An emerging category for perfumes is the "made-in-Singapore" fragrance, where aspiring perfumers create signature blends and scents.


9. Tea
Tea is a lucrative market for an online store, and there's a wide range of trending products to sell in the tea category.
Singaporeans are set to spend $773.9 million on tea in 2023.18
What kinds of tea?
Bubble tea is a continuing trend, with soya bean milk tea (paywall) also growing in popularity.19 In line with the trend towards healthy products during the pandemic, consumers in Singapore are also looking to teas with live probiotics that increase gut health.20
The target audience of tea is somewhat surprising: Singaporean millennials have a growing interest in drinking specialty and non-caffeinated teas for health benefits.
Another trend driving the tea category is cocktails and cuisines. Many influencers and alcohol brands are incorporating teas as part of creative cocktails and cuisines, which gives another marketing opportunity for on-trend eCommerce businesses.
Invest in food and drink photography to help attract people to those products, and promote them on social media. Invite social media followers to share their recipes and ideas too, which will provide a steady stream of social content.
Always focus on ingredients and health benefits, as this is a proven way to help build audience trust.


10. Herbs and Spices
As with tea, another surprising product trend showing growth over the past few years is herbs and spices.
This trend makes sense when one considers that more people were cooking at home in the past year, and were not able to eat out at restaurants as frequently. Even with restaurants and bars opening again, the interest in home cooking has been rekindled. For an online business, this creates an opportunity to cater to a growing market of eager home cooks.
When it comes to marketing, get creative on social media. Promote user-generated content like recipes, cooking contests and other creative food challenges.
11. Vitamins and Supplements
Another product category worth considering for online businesses in the wellness industry is vitamins and supplements.
Ever since the COVID-19 outbreak, consumers have been seeking ways to boost their immunity with supplements and vitamins. The demand for vitamins increased five-fold in two weeks when the pandemic first broke out in Singapore.21
While it might have peaked early during the outbreak in 2020, interest in vitamin supplements continues to grow. The market is expected to hit $180.9 million in revenue in 2023.22
If you're looking to sell products that will remain popular for a few years, these are a good bet.
12. Sci-fi and fantasy toys
With kids spending a lot of time at home in the past two years, it's no wonder they are craving toys that offer some escapism.
This includes toys for popular franchises such as Harry Potter - which has retained a steady search volume over the years. Just look at Google Trends:
Another ongoing toy trend is Barbie. This classic toy always has a strong search volume, showing that it is a good pick for online stores that want to sell not only trending products but also products that have consistent popularity.

13. Candles
Candles are something all home-fragrance lovers are drawn to, and Singaporeans love to shop for candles. They have been a trending product in recent times, with people craving some self-care.
The great thing about candles for an online store is they offer a relatively accessible range of diversity, think different scents and colours for different moods. They are popular with a variety of age groups and give people the chance to indulge themselves without spending too much money.
There are lots of local artisanal candle brands in the Singaporean market, reflecting a rise in demand. Some DIY candle makers that emerged in the lockdown have even gone on to launch small home-based businesses selling scented wares.23
The strength of a particular candle offering will rely on the fragrances, packaging and price point. It's worth spending some time creating beautiful product pages and using social media to appeal to target audiences.
Candles and perfume go hand in hand, so consider selling both to cement market positioning.
14.Barrettes
For a low-cost trending product that never seems to fade, consider barrettes. Similar to headscarves, these '90s accessories are extremely versatile and are being given new life by celebrities and influencers around the world.
Fashion icons such as Kendall Jenner and Ariana Grande have embraced the trend.
In 2023, barrettes are expected to continue being a part of the attire of models walking down the ramps of shows by Giorgio Armani and Roberto Cavalli.24
Google Trends' data shows that consumers in Singapore have displayed a steady interest in barrettes with strong seasonal spikes. Singapore-focused eCommerce businesses should consider this segment if they're interested in stealing a march on local competitors.
A similar trend is revealed for the search term "hair clip".
Influencer marketing is a must to position this product strategically to the target audience. Engage fashion and hair influencers of different ages and styles.


15. Straight Leg Jeans
Wondering what Singaporean fashion trend to follow? Check out the global search volume for wide leg jeans:
Globally, wide leg jeans are going to be a mainstay in denim wardrobes going into 2023, according to Vogue.25 This is reflected in searches for the term in Singapore as well.
We can see a sharp spike in the Google Trends trendline for "wide leg jeans" in Singapore in the second half of 2022. Going forward, it appears that the trend will build on this momentum to increase even further.
When marketing denim products to target audiences, look out for what works for other fashion items. Typically, marketing campaigns should include Facebook ads, Pinterest, social shopping, influencer marketing, and paid search ads.


16. Athleisure
From sports bras to leggings and hoodies, athleisure is comfortable clothing that people can wear while lounging at home, relaxing in a cafe or working out at the gym.
It's no surprise that this product trend saw a huge uplift in popularity during the pandemic when more people were spending time at home.
According to Google Trends, Singapore has the highest interest in this category when filtered by region:
Both high-street and luxury brands are getting in on the act, so it makes sense for online stores to offer a range of comfy yet functional sports-luxe styles.


17. Fake eyelashes
Fake eyelashes have long been a popular cosmetic accessory in Singapore, with Instagram and Pinterest showing just how popular the trend remains.
The great thing about fake eyelashes is the potential to upsell eyelash glue, eyelash serum, fake eyebrows, and other trending beauty and cosmetic products.
One of the top trends in fake lashes is magnetic lashes. These are false lashes that are secured to a magnetic liquid eyeliner. Since they made a huge splash in the beauty scene a couple of years ago, they have remained a popular option for consumers around the world looking for an easy makeup product.
Globally the magnetic eyelashes market is valued at $823.99 million and growing at a compounded annual growth rate (CAGR) of 6.38%.31
This is another growth opportunity for Singaporean online stores looking to capitalise on global trends. Over the last one year, searches for fake eyelashes have been displaying progressively higher peaks on Google Trends.
To go a step further with this trend, look at selling men's fake eyelashes.
The beauty industry is heavily focused on treatments for women, but as more and more men show interest in beauty products including eyelashes, they present a potential market opportunity.26


18. Nail Extensions
Nail extensions are a hot ticket item in the beauty niche.
On Google Trends, global growth for the search term "nail extensions" has been steady since 2015.
Nail extensions are just one of the ways publishers can search for this product. Whichever search term they use - false nails, fake nails, and fashion nails - the global growth trend tells a similar story of steady demand.
Similarly in Singapore, search trends for the term "artificial nails" show a steady demand over the last five years with sudden seasonal spikes that recur each year.
Visual social media such as Instagram and Pinterest are essential if one is marketing these trending beauty products. The #nailsofinstagram hashtag alone has 60.3 million public posts as of January 2023, while #nails have over 207 million posts, #nailsart has more than 60.3 million posts. Use these hashtags and others like them to elevate a post's visibility.
Use style inspiration from celebrities and influencers to see what nail styles are popular, and create content to leverage the trends. Finally, create videos and reels to show how followers can recreate nail designs, and inspire them to buy those products.


19. Men's Watches
Watches are a great staple when it comes to luxury products. They are a popular gift choice throughout the year, especially during the holiday season, as well as being an investment piece. A survey conducted by Knight Frank revealed that, in Singapore, watches are the most popular form of passion investment among wealthy consumers.
Offering designer brands and smartwatches gives marketers a good chance of hitting the target market with what they want.
However, it's not only men that are seeking watches. In Singapore, there's a growing number of local micro-brands for watches that cater specifically to the ladies.
With this trend, as with other fashion trends, it's worth considering the sustainable angle. Cartier and IWC both announced in 2021 that they would be offering new plant-based alternatives for their watch straps, and Panerai unveiled a watch comprising nearly 99% recycled-based materials.


20. Reusable Bags
Speaking of sustainable products, there's a big movement towards reusable products in Singapore. For online stores, one cannot go past the demand for reusable bags. As more countries ban plastic bags in a bid to help save the planet, consumers are looking for reusable alternatives.
Google Trends data shows a steady increase in global reusable bag searches in the past few years.
The great thing about reusable bags is that one can add them to almost any shipping site - from a fashion accessories store to homewares. Consider custom bags to offer something unique to customers.
How To Find a Trending Product To Sell Online
The fastest way to find trending products online is to check Google Trends.
Publishers can search any keywords in Google Trends to see the search volume in various countries around the world, or use the worldwide search.
The Google Trends tool shows the popularity of top search queries in the Google search engine, and also offers other topics of interest.
Conclusion
There's nothing like online marketing insights to reveal what people are spending money on. Spending some time on Google Trends and other research sites will help publishers understand the trending products for Singaporean shoppers and work out how to build a profitable store in 2023.
Moreover, current and emerging global trends can also serve as a source of inspiration for the next wave of top products in the Singaporean market.
By working out which high-potential items are selling right now, and how they fit with their target audience, sellers can set up their online store for growth. Always research before investing in selling an in-demand product online. Work out the target audience, marketing, profit margins and customer service offering - these are all critical elements for a successful eCommerce business.
Commission Factory is not only the Asia-Pacific region's largest affiliate platform, working with more than 800 of the world's biggest brands, but is also a performance marketing platform that allows content creators and influencers to earn money and online businesses to increase sales.

References
E-commerce sales in S'pore expected to reach $19.6b by 2027, despite slower growth this year | The Straits Times

Payment cards account for over 40% of e-commerce payments in Singapore, reveals GlobalData | GlobalData

SINGAPORE COSMETICS ECOMMERCE MARKET TRENDS