This article explores Singapore as an emerging market, what to know when expanding into the Southeast Asian region, and the upcoming eCommerce trends in Singapore.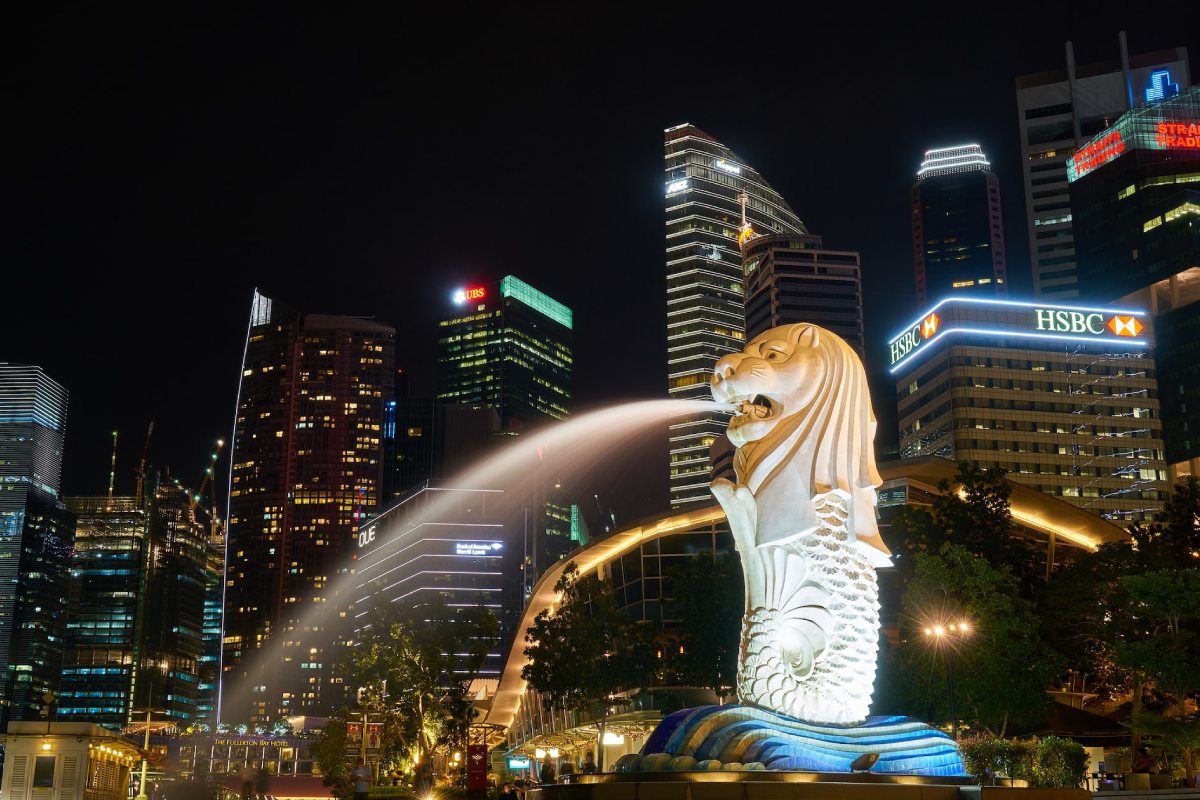 Global eCommerce sales have shown steady growth in 2022. With over 460 million users and $200 billion in gross merchandise value (GMV), Southeast Asia has been a major driver of this growth2.
The increase in eCommerce sales may have come at a cost, with most brick-and-mortar stores forced to shut due to COVID. Even though the physical retail store landscape has begun to see a revival in 2022, retailers and consumers have continued the trend of buying and selling online.
By 2024, eMarketer estimates the Asia-Pacific region will generate over $4 trillion in eCommerce sales, which at that point will make up 65.9% of the global market. While this growth in global eCommerce businesses presents many affiliate marketing opportunities for publishers and advertisers, one location stands out amongst the rest: Singapore.
With an internet penetration rate of over 92%, Singapore is the leader in eCommerce adoption within Southeast Asia 1 2
Given these numbers, we look at some important Singapore eCommerce trends that are likely to shape the ecommerce business in the city-state in 2023.


Singapore's Potential as an Emerging eCommerce Market
According to the Index of Economic Freedom report for 2022, Singapore's freedom score is 84.4, ranking it first in the world, well above tax-havens such as Ireland and Switzerland3.
Singapore is one of the world's most prosperous nations with a business-friendly regulatory environment and a low unemployment rate. In 2009, it surpassed China and Hong Kong as the market with the most potential for US companies in the New Market Potential index.
To preserve its international standing and to further its economic prosperity, Singapore has taken measures to promote innovation, encourage entrepreneurship and re-train its workforce, which led them to continually rank among the world's most business-friendly countries in World Bank's now discontinued Doing Business report4.
Singapore is a natural hub for business in the Southeast Asia region with the second busiest port in the world, a vast airport, excellent infrastructure, and world-class connectivity and networks15. Even though it's a small nation with 5.92 million residents, but it stands out among the world's economic giants with a vibrant and dynamic entrepreneurial culture1.
The Singapore Government has backed many initiatives as part of its Smart Nation goal to create tech-enabled solutions. With their consistent efforts, Singapore could become a leader in digital transformation5.
The Southeast Asia market has clearly been making rapid advances in both online and offline retail. This is a harbinger of good news for eCommerce business and affiliate marketing. With global consumption increasingly showing a preference for online marketplaces compared to physical stores, affiliate marketing shows a lot of untapped potential as advertisers attempt to expand their digital reach and communications. Given the incentives that eCommerce businesses are receiving in Singapore and elsewhere in Southeast Asia, affiliate marketing is expected to display an impressive compound annual growth rate (CAGR) in the region.
Retailers in the regions are increasing their investments in affiliate programs to make up for any potential losses in offline retail spaces. Based on current online shopping trends, they are building new partnerships with publishers, influencers, and affiliates.. In the Affiliate Summit report, all agreed that the pandemic accelerated partnerships, with 86% saying affiliate partnerships are now the first or second option for online marketing.
Singapore's revenue from eCommerce is on track to reach USD $9 billion in 2022, with a projection to hit $19.6 billion by the end of 202717. In the rise of eCommerce in Singapore, several key statistics stand out about the future of eCommerce in the nation.
Top eCommerce Product Categories in Singapore
Specific eCommerce product categories are particularly popular among online shoppers across Singapore, such as consumer electronics, toys, and cosmetics.The highest day for browsing to conversion in the following categories is Wednesday, an important insight into when advertisers and publishers should promote marketing and deals for popular categories to shop online. Janio Asia's research found that the top-performing eCommerce product categories were:
Consumer electronics with $655 million;

Fashion and beauty with $640 million;

Cosmetics and personal care with $4388 million; and

Toys, DIY, and hobbies with $348 million

7

.
Credit and debit cards remain the preferred payment method for online and mobile shopping in Singapore, accounting for 41.4% of all eCommerce payments made in 202216. Specifically, when shopping online, credit cards trump debit cards every time as the preferred mode of payment by online shoppers. Digital wallets are on the rise too, representing the second most popular payment method in Singapore, with mobile wallets having reached a penetration rate of 30.4% by the end of 20218.
Overseas Purchases
Given the relatively small size of Singapore's population, and small physical area, cross-border purchases have always been popular among online shoppers in Singapore. According to J.P. Morgan's eCommerce Trends Report (PDF Download) ,nearly 78% of all shoppers in Singapore had already made a purchase from another country, while 55% of all online shopping in Singapore could be attributed to cross-border eCommerce 24.
A 2022 survey found that among overseas eCommerce purchases by Singaporean shoppers, fashion and apparel accounted for 44% of the merchandise, while 18% of respondents purchased cosmetics 25.
This means international merchants have good potential for growth in Singapore's eCommerce market.


Tips for Expanding to Singapore
Despite its small geographical footprint, Singapore is a dynamic and major eCommerce market in Southeast Asia. Here are a few key points about the future of Singapore's eCommerce market that advertisers and publishers should consider when expanding into the region:
Business Culture
When expanding into Singapore, publishers and advertisers need to recognise Southeast Asian consumers are different from Western consumers. The language, customs, and how they communicate are different. An excellent way for advertisers and publishers to produce appropriate messaging for Singapore's culture is to collaborate with local affiliate marketers.
While the working language in Singapore is English, publishers who want to expand into the Southeast Asian markets should consult local affiliates or become familiar with the official languages, customs, and cultural consumer nuances in the market to best cater to online shoppers.
Ultra-Fast Internet
The growth of online shopping in Singapore is fuelled by excellent internet technology and a young, tech-savvy population. With fixed internet connections that are triple the global average speed and one of the largest percentage of internet users, the country holds a reliable and secure communications technology infrastructure6.
Because of these factors, Singapore generates high revenues from online retail sales. As one of the wealthiest nations in the world, its consumers have high disposable income that they comfortably spend on online purchases. Singapore's online consumers are also not averse to making online purchases of big-ticket items such as electronics.
Mobile-First Strategy
With improved access to mobile devices across Southeast Asian market, focusing on mobile commerce is highly recommended. Singapore has a rich appetite for mobile technology. As one of the earliest countries to embrace tablets, mobile phone owners spend an average of 45 hours a week online. Mobile commerce is well established; having clocked revenue of $4 billion in 2021 and projected to grow to $11 billion by 2025 20.
Singapore has a smartphone penetration rate of around 88%, one of the highest in the world 1. The country also has one of the highest social media use rates globally, with 5.3 million active social media users1 out of a total population of 5.92 million. This number is only expected to rise, with the total number of social media users in Singapore expected to reach 5.45 million in 2023 18
Further, 72.8% of social media users in Singapore access these social media platforms through their smartphones only. This is also the norm when it comes to browsing the internet 19 . Advertisers and online businesses should thus consider collaborating with publishers optimising content for mobile, and publishers should stay ahead of their competitors on top of mobile commerce trends.
Marketplace and Platform eCommerce Sites
A new wave of shopping is dominating the Singaporean e-commerce market. Online stores and eCommerce platforms that sell a broad range of products like Lazada, Shopee, and Carousell are trendy amongst Singaporean consumers. They offer a unique online retail experience, and advertisers and publishers should consider these platforms as a crucial part of their strategy.
Lazada is the pioneer of e-commerce platforms, having started in 20119. They are considered the Amazon of Southeast Asia and are a major online shopping destination with 7.18 million monthly visitors from Singapore in the first quarter of 2022 alone21. E-commerce platforms present a unique opportunity to connect quickly and more strategically with Singapore consumers different from Western countries.


What's Next for Singapore's Growth?
With such a digital-savvy population, expanding into Singapore as an advertiser or publisher presents a great opportunity. With a nation that spends so much time on their mobile phones, reliable internet connection, and the disposable income to spend online, three key trends are on the horizon that advertisers and publishers should consider to stay ahead of the curve and penetrate the market quicker.
Live Streaming on eCommerce Platforms
With eCommerce platforms like Lazada and Shopee dominating the eCommerce market, there's been an increase in the popularity of live streaming 10. Through live streaming, brands can stream content and work with social media influencers to promote products. Viewers are then able to purchase products in the app in real-time. As an advertiser or publisher, live streaming offers immediate tracking capabilities to understand conversion rates and what products and messaging are performing well. Both Lazada and Shoppee have experienced an increase in signups and sales volume on a month-to-month basis.
Invisible Payments for Online Shopping Purchases
Another popular trend that's seeing an increase in popularity over the last little bit is hidden payments(8) . As mentioned before, the number one payment choice for consumers in Singapore is credit cards. In addition, there's been an increase in the number of consumers paying with a digital wallet. And now, the concept of invisible payments is being used in standard services, including ride-sharing and bill payments. The idea of invisible payments allows payment to happen automatically. With high smartphone penetration and engagement, the integration of invisible digital payments in eCommerce checkouts is compelling.
Purchasing Through Voice Search
With mobile phones and digital experiences front and centre, sensory search is beginning to take shape in Singapore. Advertisers and publishers should consider the visual and audio aspects of their content when publishing.
Virtual assistants like Alexa and Google have consumers using voice to make purchases now more than ever. In a recent study by PYMNTS, nearly 30% of consumers shopping online used a voice assistant while making payments in August 2022. This is a unique opportunity for brands to implement voice-enabled shopping that partners with voice assistant systems like Alexa and Google.
Singapore is undoubtedly an emerging market in the digital space. With a young and growing middle class with high disposable income mainly applied to online spending and increased penetration of mobile eCommerce, the opportunities for advertisers and publishers to reach an audience in Southeast Asia are hard to ignore. Expanding to their current platforms and adopting innovative technologies will do well with their inquisitive consumer when expanding into Singapore.
If there's one thing that's for sure, Singaporeans love online shopping. Here are few factors to takeaway about the future of eCommerce shoppers in Singapore:

Frequently Asked Questions
Is eCommerce Popular in Singapore?
Yes, eCommerce is very popular in Singapore. Its homegrown eCommerce platform Lazada received 7.18 millions from Singapore in the first half of 2022 alone.
How Big Is eCommerce in Singapore?
Singapore's revenue from eCommerce is on track to reach USD $9 billion in 2022
What Is the Potential of eCommerce in Singapore?
Singapore has one of the
highest internet penetration rates in the world at 92%
along with high disposable incomes. Its
eCommerce revenues are projected to hit $19.6 billion
by the end of 2027


References
e-Conomy SEA 2022 report: Southeast Asia's digital economy is on course towards $200B GMV in 2022, three years earlier than projected | Bain

eCommerce -

Singapore | Statista

2019 Global Payment Trends Report Singapore | JP Morgan

Digital in 2021 Singapore | We Are Social

Singaporeans prefer to shop online using desktop rather than a mobile device, according to Picodi survey | The Online Citizen

E-commerce sales in S'pore expected to reach $19.6b by 2027, despite slower growth this year | Straits Times
Related Articles: