If marketers wish to create a winning affiliate marketing strategy for 2022, they shouldn't use the same playbook as last year. In fact, their strategy should evolve alongside affiliate marketing trends, consumer behaviour, and technological shifts.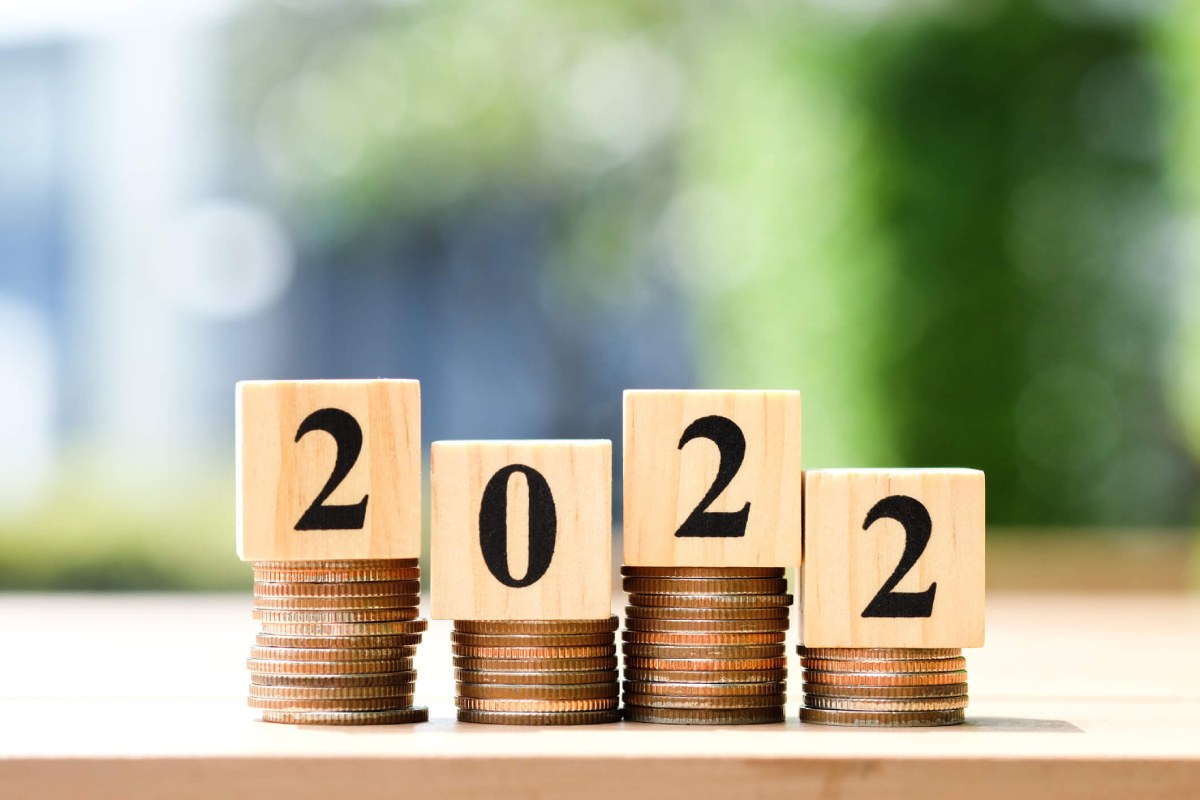 With 2021 having been another year of change and unpredictability, driven by the disruptive events of the coronavirus (COVID-19) pandemic, we've seen a surge in online shopping, streaming and socialising. For the affiliate marketing industry, it has been a real win since the growth experienced last year.
Take a look at these affiliate marketing statistics:
So, what can affiliate marketers expect in 2022? What should they keep in mind when designing affiliate marketing strategies?


Table of Contents:
Affiliate Marketing Industry Outlook for 2022
Affiliate tracking will make it easier to move with consumers
Advertisers are operating in an increasingly fragmented and diverse online environment. Consumers are moving across different platforms, apps and devices to engage with brands and affiliates, and it's becoming harder for advertisers to follow their movements accurately using legacy tracking systems.
At the same time, the use of adblockers is steadily increasing. Over 40% of internet users worldwide use an adblocker extension to reduce the number of ads displayed. As a result, the data quality of browser-based tracking comes down to factors like user and browser settings, and advertisers need to be prepared for life after third-party cookies.
With the imminent retirement of the third-party cookie, tracking compliance will need to be a key focus for advertisers to ensure they are accurately tracking and rewarding affiliates. In the recent IAB affiliate partnerships marketing review, 62% of brands have yet to take the necessary steps to track without third-party cookies, nor do they understand the need to move away from third-party cookies.
The review highlights the need for education within the industry. It also shows the importance for advertisers to inform the wider business of the necessity to prepare for a more robust tracking without third-party cookies.
Attribution models will also evolve, as multi-touch attribution is expected to rise to the top in 2022. With attribution technology solutions, advertisers can take advantage of in-depth reporting and insights to accurately understand the impact of affiliate partners within the buying funnel. For example, in 2021, The Awin Group acquired SingleView – the leading partner in attribution reporting – with plans to give advertisers using Awin, or their subsidiary Commission Factory, the competitive edge they need to build a robust affiliate program.
Tech partners will drive change
The arrival of new tech partners in the last few years has lifted the affiliate marketing world to greater heights. It has improved the way eCommerce websites function for visitors, whether through A.I. customer assistants, product bundling automation, or personalised offers.
These features - usually available on big tech platforms like Amazon - are now within reach for any eCommerce business, helping them to drive increased conversion rates, higher average order values (AOVs), and a better customer experience. For example, our recent case study with JUCY demonstrates how a great partnership and an award-winning virtual assistant can increase company sales in a challenging time.
Partnering with tech solutions is a key affiliate marketing trend in 2022 because it impacts how brands extract maximum value from the inbound traffic gained from their affiliate partners. As tech tools continue to push the boundaries, brands can improve their customer experience and further optimise site traffic.
Social commerce is taking over the eCommerce world
One of the most important affiliate marketing trends to come out of the pandemic is the proliferation of eCommerce. Thanks to Covid, the demand for eCommerce means the web is becoming a fully shoppable experience.
One of the biggest changes that are set to continue in 2022 is the growth of social commerce. The number of U.S. social commerce buyers has soared to 80.1 million in 2020 and climbed to an estimated 90.4 million last year, with projections to increase to 96.1 million in 2022. In addition, by the first quarter of 2021, there were 1 million active Facebook Shops attracting over 250 million active users every month.
Social platforms accelerate shopping functionalities to make it easier for users to buy the products they see in their feed - sometimes even through live shopping on the social platform.
For example, Twitter is launching its shopping features to make it easier for users to purchase from within the app. TikTok offers in-stream buying with revenue-share options for creators and brands alike. Instagram Shopping lets brands create a shop on their Instagram profile and tag products in posts and stories - and this is only the beginning.
Meta, the parent company of Facebook and Instagram, announced plans in October 2021 to hold Live Shopping experiences on both platforms in the run-up to the holiday season.
As such, brands are faced with more choices than ever before to meet their customers where they shop and drive more sales. Should they focus their affiliate marketing budgets on Facebook, Instagram, TikTok or others?
In 2022, brands will likely focus on a hybrid offering: improving their own eCommerce offerings while selecting relevant platforms and partners to convert customers off-site.
In a 2021 survey, 86% of U.S. marketers and agencies said they have plans to enable shopping functions in their influencer marketing campaigns. This is likely to increase in the coming year, with affiliate marketers working with brands to help convert more customers.
Micro-influencer partnerships will take off
The days where follower numbers are assessed to make influencer partnership decisions are gone. Instead, more brands are now recognising the value of smaller, more relevant partnerships and are weaving micro-influencers' accounts into their broader marketing program in a customised and authentic way.
After all, 61% of consumers trust influencers' recommendations, which is significantly more than the 38% who trust branded social media content. Micro-influencer campaigns are set to become a major focus of affiliate marketing partnerships in 2022.
Research by Klear showed sponsored feed posts increased 26.7% in 2021, with 91% of all sponsored post engagements generated by micro-influencers. The benefits to advertisers are clear: micro-influencers' audiences are typically more engaged than macro-influencers, with higher conversion rates. That means brands can reach their target audience and extract incredible sales value from partnerships.
Because influencer marketing has become a mainstream tactic for marketers, the power shift has moved to the influencer, and it is becoming more competitive to win over creators and influencers.
Brands themselves are looking for more than just engagement with social posts - they want to drive sales. This means that in 2022, we can expect brands to compare their own sponsored post performance against partnered influencers to see the return on investment (ROI). Depending on performance, marketing teams may decide to boost the sponsored posts on an influencers' account instead of spending their budget on their own sponsored posts.
Bigger appetite for sustainable and ethical affiliate partners
Conscious consumerism has been shaping consumer behaviour for several years now, and it's set to be a force to be reckoned with in 2022.
Consumers want the businesses they buy from to do better in terms of environment, diversity, and ethical values. Research by Boston Consulting Group (BCG) reveals that 90% of consumers are more concerned about sustainability than ever before.
The impact on the retail industry is evident. Management consultancy firm Accenture found that 61% of consumers are making more environmentally friendly, sustainable, or ethical purchases than they did pre-Covid, and 89% of these consumers expect to maintain their sustainable shopping habits.
As such, advertisers in 2022 will have a bigger appetite for affiliates that actively help consumers make more ethical and sustainable shopping choices.
Larger publishers have invested more in climate coverage last year. This is especially true since the UN's climate change conference in Glasgow (COP26) in November 2021, which puts the topic high on the agenda.
According to the BBC, Bloomberg, and The Economist, advertisers are sending out more requests for publishers to pitch campaign or sponsorship opportunities around their climate and sustainability-based journalism. According to Bloomberg, climate content is one of the publisher's highest converting coverage categories for subscribers.
Along with larger publishers, many content creators also provide recommendations and reviews of the best ethical and sustainable brands to buy from. In 2022, this is one of the affiliate marketing trends worth tapping into for both advertisers and publishers.
Podcasts carve a place in affiliate marketing strategies
Podcasts have traditionally been under-utilised by affiliate marketers. After all, they work differently from other affiliate marketing channels because the audience is not looking at a screen while consuming the content.
However, with its massive growth in recent years, podcasts represent an excellent opportunity for affiliates to reach loyal audiences and generate revenue. There are currently more than 2 million active podcasts, according to Podcast Insights 2021, up from about a quarter of that figure three years ago. About 5.6 million Australians are weekly podcast listeners, according to MediaWeek, which is a 53% increase from the pre-pandemic 2020 study.
Take a look at Spotify, the world's biggest music streaming platform. The company announced it had 3.2 million podcasts in the third quarter of 2021, up from 2.9 million the previous quarter. What's more, the percentage of monthly average users who engaged with podcast content continued to increase throughout the quarter, with nearly one in five Spotify advertisers already participating in the podcast network.
And it's not only Spotify that is seeing an increase in advertising - in 2021, advertisers in the U.S. spent over US$1.3 billion on podcast ads, a 38.7% year-on-year increase.
Although many of these ad campaigns are centred around programmatic ads, many brands are looking to form closer relationships with individual podcasters to promote relevant products to captive audiences. In most cases, podcasters promote the product and provide a discount code for listeners, making it easy to track affiliate sales.
Undoubtedly, podcast affiliate marketing is a trend for both affiliates and advertisers to watch in 2022. If you're interested in learning more about how a podcast can enhance your digital strategy, we spoke with Ampel – Australia's premiere audio experience company – to discover what makes an addictive podcast.
Is affiliate marketing worth it in 2022?
Anyone thinking about affiliate marketing might be wondering if it is worth stepping into the industry in 2022. Because affiliate marketing has been around for a while now, it would be easy to assume all the profitable niches are saturated or too competitive to win over a big enough audience share to make it worthwhile.
However, the latest affiliate marketing statistics show that the affiliate market is still growing. Larger advertising spend is dedicated to affiliate marketing every year, and affiliate marketers should jump on opportunities for new niches and topics rather than trying to compete in a saturated field.
Conclusion
For any affiliate marketer looking to increase their affiliate revenue, or a publisher looking to try out affiliate marketing for the first time, these 2022 trends can help ensure they are on the right track.
Affiliate marketing is growing in popularity in the digital world. While this means more competition, the affiliate marketing trends above reveal a slew of emerging opportunities, technologies and affiliate programs for marketers and advertisers to explore in 2022.
These developments will help affiliates and advertisers maximise their profits, ensuring that affiliate marketing continues to be a reliable and profitable marketing channel.
If you are an advertiser looking to grow your business, contact our sales teams at Commission Factory.
References