Q2 is just around the corner — it's time to start planning for a successful quarter! A well-thought-out plan can help you increase profits, minimise losses, and optimise operations.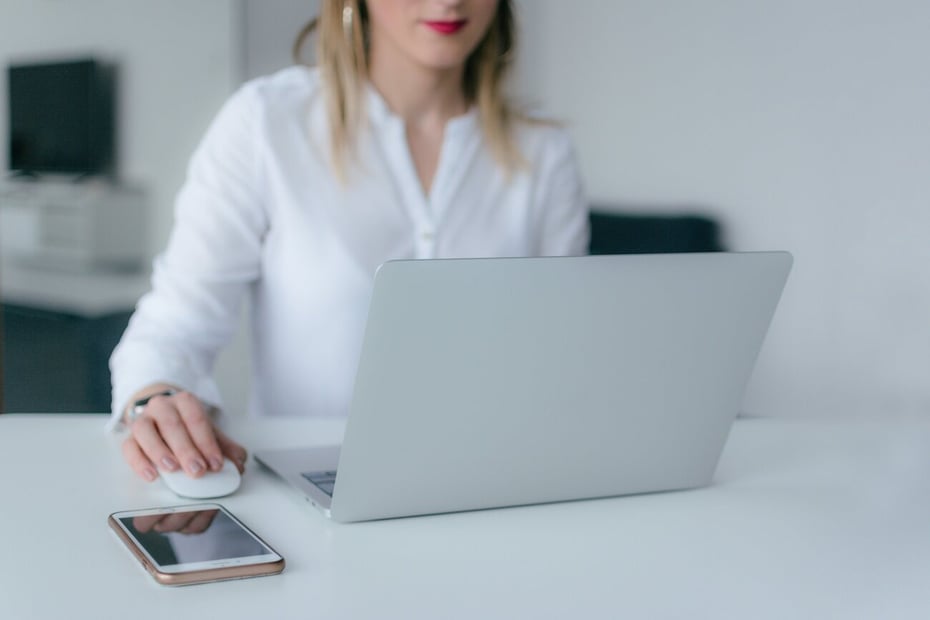 This blog post will offer five essential tips to help you start planning for Q2 and set your organisation up to exceed targets and maximise resources.
What and when are the key dates in Q2?
Easter – 9th April 2023


Afterpay Australian Fashion Week - 9 - 13th May

Mother's Day – 14th May 2023

Click Frenzy Mayhem – 16th May 2023

EOFY June 2023
1. Maximum Exposure for Maximum Reach: Q2 has Something for Everyone
If you're a business looking for creative ways to tap into a new market or get your existing customers more involved, Q2 could answer your problem.
Q2 is a unique way for businesses and brands to promote their products and services by leveraging the power of online marketing and advertising. Not only can this quarter maximise the reach of your campaigns, but it can help bring in a variety of new customers and increase brand loyalty.
The first step to leverage Q2 is ensuring you have a great sale or offer to draw customers in. For advertisers, you want to create something exciting, enticing and even a little daring, so shoppers won't wait until the last minute to get in on a deal.
If your customers know they'll get a great deal by shopping early, they're much more likely to take advantage of it. It can also help your business beat the competition and get those valuable sales.
Q2 offers increased onsite exposure and traffic, so leverage this competitive advantage and create a deal to participate and capitalise on all the extra attention. Additionally, many affiliates and partners put their marketing money around key events to drive awareness.
2. How to Diversify Your Affiliate Program and Meet Changing Demands
Firstly, consider diversifying your publisher mix and working with new publishers, increasing your placements in tech publishers, and weighing up potential campaigns and in-store strategies.
Now is the time to ask yourself how you fit in with the latest opportunities for diversification. Do you want to reach a broader, perhaps older, demographic? Or are there student portals that you can leverage? For example, if you are targeting the childcare space, now could be the time to look at the new ways companies are working to reduce the cost of living.
On top of this, big names such as Bupa, American Express, and Super Funds are now investing in the affiliate space. This means there is a new mix of potential customers out there, which is needed to meet your goals.
As the affiliate market continues to grow and diversify, Commission Factory is here to help you to make the most of the changing landscape. With a wide variety of new publishers added to the platform, you have a whole world of new possibilities.
3. Exploring Opportunities with Tech Publishers, Podcasts, and Micro-Influencers
As you look to diversify your pool of publishers and take advantage of the increasing size of the affiliate market, sometimes it pays to think outside the box.
While having a well-rounded and diverse affiliate program is excellent, Commission Factory also provides the opportunity to engage with tech partners. With the possibility of retargeting users, paid search, and onsite engagement, tech partners can offer a cost-effective way of reaching the right users.
In addition, now could be the time to review and re-evaluate commission structures and affiliate and partner incentives. This might be the angle you need to get ahead of the competition, ensuring your products and services are at the top of buyers' minds. Remember to look into podcast opportunities, such as clickless codes, that can reach your target audience.
Additionally, if you're already taking advantage of social media and influencers, why not partner with micro-influencers with whom you don't have a direct relationship? Commission Factory's Cost-Per-Action (CPA) payments can help you develop the best cost-effective partnership to optimise marketing value with micro-influencers.
4. Considering Your Options: The Benefits of Planning Ahead for Q2 Affiliate Marketing Campaigns
As the affiliate channel is becoming increasingly popular, now is the time to start thinking ahead and planning your strategy for Q2. Commission Factory can help you get your plan in order, ensuring that you get top-tier placements and take full advantage of the sales season.
Regarding marketing planning, taking a reactive approach is no longer enough. As more and more competitors begin to plan their strategies and secure placements, those that aren't doing the same could fall behind. Hence why it's essential to start planning now, so that come Q2, you can ensure that your brand is at the forefront.
Take the time to consider all your options, select the right publishers for your brand, and take advantage of any campaigns or promotions they may be running. Different publishers also have additional capabilities, so there is a lot to be gained from researching and exploring.
Even if these options seem new and unfamiliar, Commission Factory is here to help.
5. Maximising Efficiency for the Upcoming Q2 Season
Commission Factory knows the importance of streamlining processes and maximising efficiency so that you can put your time and energy into meaningful tasks. We are here to provide support and advice to help you make the most of the approaching sales period.
Q2 is a great opportunity to capitalise on increased exposure and traffic, so it pays to ensure you have an effective plan. This means streamlining processes and automating tasks so you can focus on having a successful quarter.
Investing in a Q2 package with Commission Factory is an opportunity to tap into established top-tier, high-performing affiliates partners. The package includes personalised affiliate strategy guidance and recommendations from our team of affiliate marketing experts. This helps ensure that your affiliate program is positioned in the best way to take advantage of any new trends, securing the ideal mix of affiliates and campaigns to achieve maximum ROI in the next quarter.
Whether your focus is increasing brand awareness or optimising conversions, Commission Factory can create a custom plan to help you reach your Q2 targets. You'll be provided custom insights, resources and support to ensure success.
To help start the process or get some inspiration on where to start, check out some of our blog entries for further insights:-
At Commission Factory, we're passionate about helping brands get the most out of their affiliate program and have the resources and expertise to help businesses set up a tailored and effective Q2 strategy. Creating your sales and campaigns to take advantage of the increased exposure and traffic on Commission Factory is a great way to increase the impact of your presence. With the right strategies and support, you can make an impact.
If you want to ensure your brand is in tip-top shape for Q2, contact Commission Factory today to get the most out of your affiliate program. Our team of experts will help you create a tailored strategy and make the most out of a new quarter.