We are now in the new year and a new decade. Amongst all the changes going on in the industry, it is hard to determine what to focus on, what is relevant to the APAC market and what trends we can expect to see in 2020. Here are our thoughts for this year.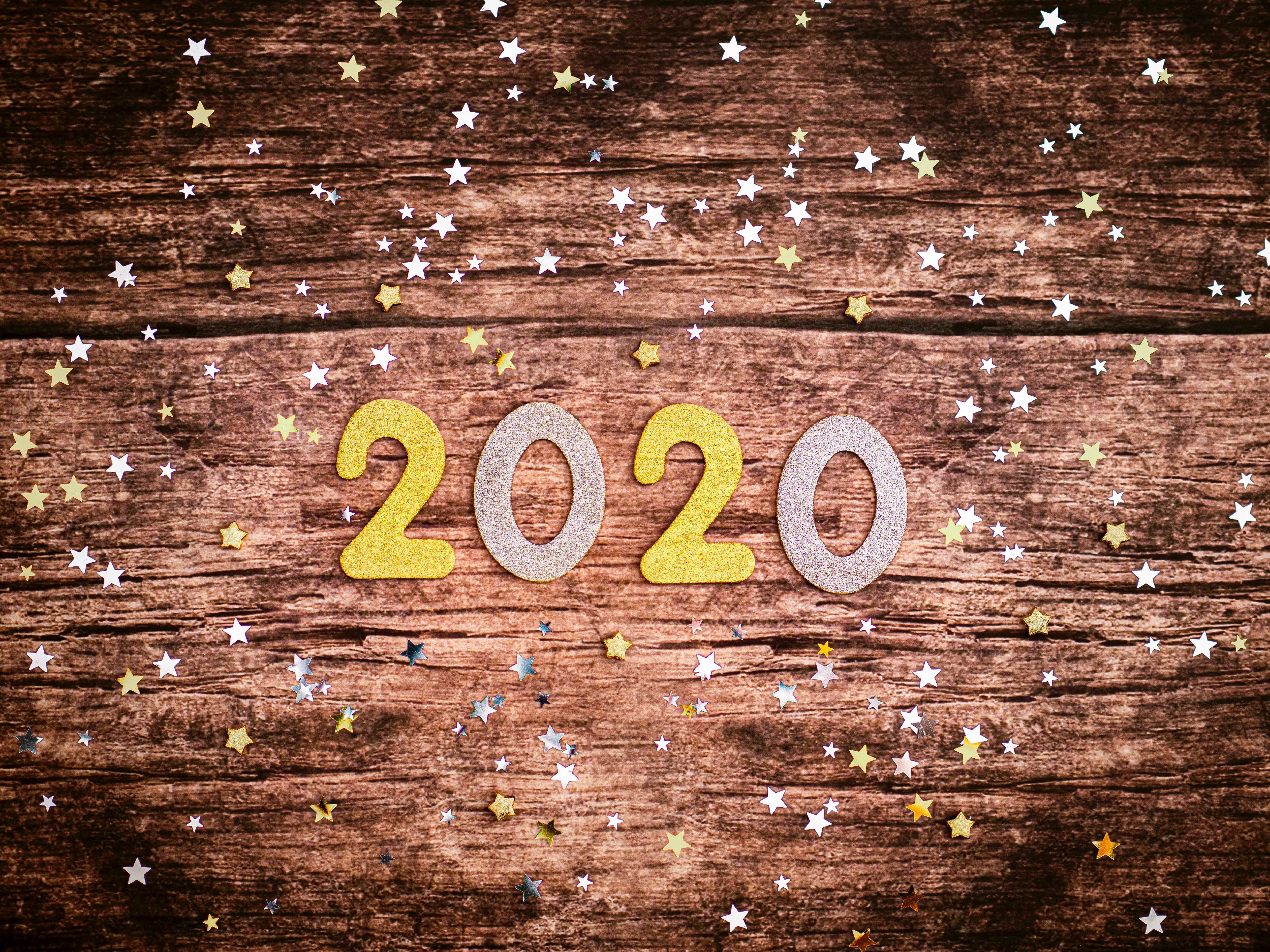 1. Increase participation in the affiliate channel
This year, we will no doubt see more of the virgin top 100 retailers enter into the affiliate marketing channel and become part of the overall digital marketing strategy, rather than an unknown or experimental channel. Brands are looking for ways to grow their business and it is important to be present in all areas of the consumer journey and branch out from the channels they know.
We expect advertisers who have run an affiliate programme for a number of years, to heavily increase their investment into the channel, as a result of seeing continued growth, whilst, looking at intelligent ways to commission e.g incorporating CRM data, looking a customer lifecycle, granular tracking from customer, device and product.
According to the IAB Affiliate Marketing Australian Industry 2020 Review it certainly looks to reinforce this notion, as digital marketing budgets are being shifted from PPC or social to the affiliate channel and 7 out of 10 affiliate marketers have reported they look to increase spend this year.
"Affiliate Marketing isn't the new puzzle piece within the digital marketing strategy anymore for a lot of Australian advertisers. This will reflect in the trends we will see in 2020 with advertisers taking a closer look at their overall business strategies and implementing more strategic approaches to the way they pay out commission to how they attract new customers. Within these new approaches we will see more engagement with mobile and app usage within the affiliate channel."
Commission Factory, Client Services Team Leader, Janina Hagen
2. Compliance, privacy & tracking prevention
Although it is something we mentioned last year, it is still highly relevant. With numerous changes to both firefox and chrome, this year we will see a laser focus on compliance, privacy and tracking due to the changes at the back end of 2019 around ITP 2.2 and other browsers following suit. Changes around tracking prevention means that the AdTech Industry as a whole will need to be ready for future changes, whilst keeping in mind the end user's privacy and consent, especially as the industry is built on tracking.
"There is going to be a huge focus on the networks and the industry as a whole to ensure tracking across all browsers, devices are 100%, particularly as AU has such a high rate of Apple IOS device usage and Apple are extremely focused in on privacy"
Commission Factory, Head of Advertiser Management, Emma Bhatti
3. Connected and Seamless User Experience
A high proportion of Australian consumers still prefer to shop offline (63% source Blis Research). So connecting consumers seamlessly from online to offline and vice versa is an important experience to get right for omnichannel retailers.
Across all devices or mediums, consumers are comparing prices, checking social media influencers, reading review sites, purchasing and more; therefore ensuring that all parts of your business are connected and seamless is key. Smartphone usage is extremely high in Australia, so retailers need to ensure that the mobile experience is simple, fast and easy across their native app, or mobile or desktop site.
Here are a few things to consider when looking at a connected and seamless experience.
Closing the offline loop with card-linked offers
A seamless experience on desktop, mobile site, and native app.
Ensuring you have a fast site loading time and responsiveness.
From discovery to checkout, a frictionless experience
Improving the mobile experience, ideally from exploration to checkout done with one hand.
The IAB Affiliate Marketing Australian Industry 2020 Review reports 15% of Affiliate Marketers are seeing more than 50% of sales driven by mobile channels, which is only going to get bigger with increased mobile usage, improvement on mobile devices and 5G.
We will see the trend continue in providing consumers with a connected experience, improving delivery, images and finally personalisation. It is definitely something to continue to focus on, as consumers' expectations in shopping experience increases. In other markets, this is already a consideration and in full swing and something APAC region can take advantage of.
4. Shipping and drone delivery
In a country the size of Australia, fast delivery is a difficult challenge to overcome in comparison with other markets. The UK and the US are already paving the way in terms of express delivery and offering it as a standard service to consumers, therefore retailers who invest heavily in flexible delivery are likely to see the greatest success.
Another option retailers will potentially look at is pick-up, which allows the shortening of delivery times, as well reducing the overall delivery cost.
Drone delivery to picking and packing technology in warehouses will also be paramount to success.
5. The Power of Visual
With 70% of online shoppers turning to Instagram and in September 2019 Instagram reporting 130 million Instagram accounts, tapping on a shopping post to learn more about products every month, this year the power of images and video is more prevalent than ever. We have already seen brands successfully use product information videos on their sites. It is a lot easier to inspire and discover products through images, than through text, especially when time in a day is limited and precious.
Google reported 50% of online shoppers used images of products to inspire their purchase, therefore whether you are investing in video content or images, both can inspire and convey more than words, but also highlights the importance of influencers.
6. The Personal Treatment
Using data to provide a personalised experience to the consumer can mean increased engagement. It comes back to making the customer happy and treating them as a human, delivering a relevant and personalised experience. The use of algorithms and data-driven insights can result in a better customer experience and in the end more sales.
Think of an algorithm like the shopping assistant in-store and data points as the answer to the question the assistant asks the customer when helping with their purchase, the shopping assistant is able to pick out the products that suit based on the answers and based on from previous visits. The shopping assistant knows what you like and dislike, based on your response or past purchases. They are available during your whole shopping experience and can recommend complementary products. In the case of e-commerce, using a combination of chatbot services and data-insights you achieve that tailored service, rather than the customer going in blind.
It is worth remembering that you need to get the basics right first on your affiliate program, before looking at anything else, however this year we see a lot of potential for advertisers and the industry as a whole, to provide consumers with a highly relevant shopping experience.
7. Voice Search
With a prediction of 30% of searches done without a screen in 2020 (according to Gartner) The increase in the use of voice search will mean affiliates will need to optimise their SEO. Voice searches tend to be longer, more specific and often questions in comparison with text searches.
According to Gartner, it is said many teenagers are turning to a "voice-first" interactions and being involved in multiple activities such as cooking, socializing and exercising and often through a mobile device and therefore making sure your content is optimised for mobile is key and making the most of the real estate available, will mean the content will need to be succinct and to the point.
8. Global Marketplaces
We have seen in the last decade Marketplaces growing in popularity and become progressively more dominant in the global online landscape.
Worldwide, revenues for marketplace platform providers are predicted to increase by over 100% from 2017 to 2022. As marketplaces offer an informed, borderless and aggregated shopping experience, their adaptability enables them to shift to react to market change.
The opportunity to leverage their reach and operational set up is compelling. The downside is a higher cost of sale and less control over the end to end customer experience.
"As advertisers increasingly look to be a part of these powerhouses and optimise visibility and conversions within their ecosystems, the ability to scale this alongside their affiliate programmes needs consideration. A deeper analysis of the relationship between the two will be required to better understand how they influence each other, and subsequently how attribution should work without elevating costs or penalising either."
Awin Global, Business Development Director of Awin APAC, Sophie Metcalfe
9. Merging of "Channels"
Whether you are referring to your performance channels as an affiliate, influencer or partner marketing or all, the importance, in the end, is approaching every relationship the same way. In the past few years the terms have been treated as separated channels, although the goal has very much been the same, to increase conversions and revenue. We expect the lines between the "channels" to blur, as the same rule applies to all, centralise and facilitate through a platform:-
Tracking
To initiate and build a close relationship
Reward affiliate, partners or influencers accordingly
Report and provide meaningful actionable insights
Regardless of the size or name, you give this channel, a relationship has no boundaries and it is the network's job to facilitate and grow the affiliate relationship on the programme.
Good luck with the new year and we look forward to reflecting on the above in twelve months' time.
For further insights, you can download the Awin Report 2020 and Awin's 2020 Affiliate Marketing Trends report.
Photo credit: Jamie Street on Unsplash