Although several new trends have emerged, the ones we discuss below are the five biggest affiliate marketing trends of 2023 that are likely to have the most impact on the sector going forward.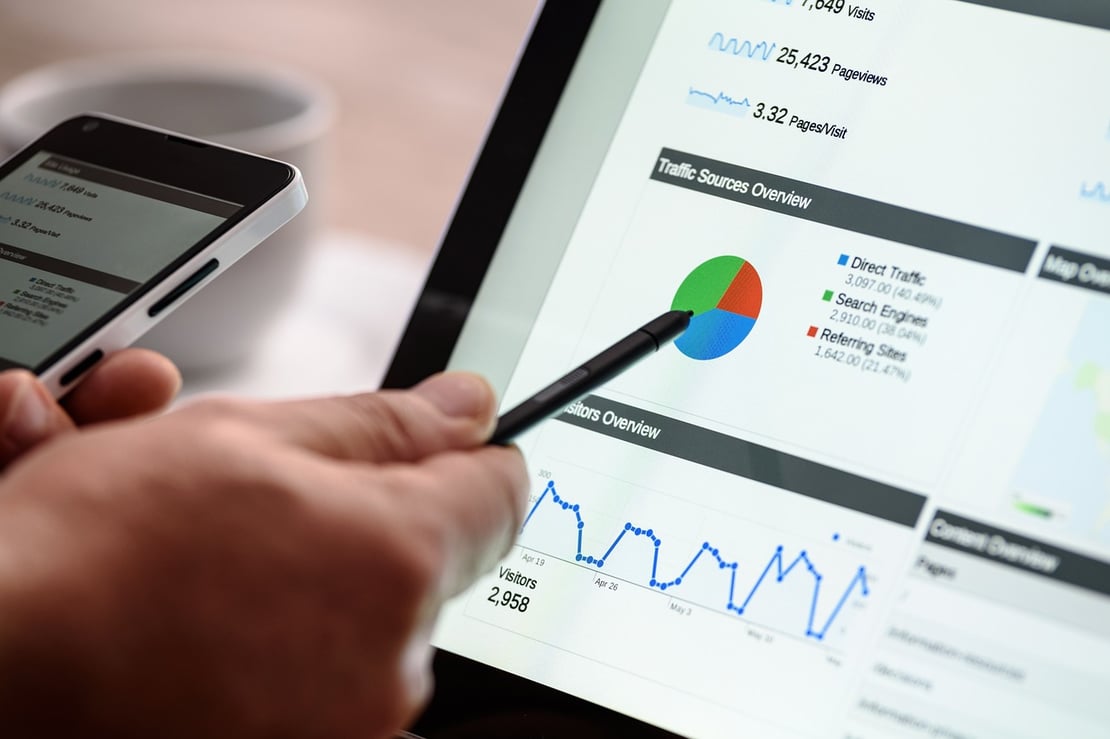 Affiliate marketing is increasingly becoming an important part of most online businesses' marketing strategies. In 2021, businesses in the US spent $9.1 billion on affiliate marketing.1 That investment generated returns to the tune of $71 billion through eCommerce sales, with an average return on ad spend (ROAS) of $12 in sales for every $1 spent.
The story is not unique to America - global affiliate marketing trends indicate similar patterns across major global markets. Nor does the momentum show any sign of slowing down, with the industry set to grow by $1.4 billion2 in 2023-24. This is because the value affiliate marketing offers to businesses and affiliates remains unparalleled, especially in the face of challenges the global economy faces in 2023.
For businesses forced to tighten their budgets in a sluggish economy, the high ROI offered by affiliate marketing is an economical way of continuing their marketing efforts with reduced budgets. For enterprising individuals, an affiliate program offers the allure of a steady income and flexible work hours in an economy plagued by layoffs and salary cuts.
However, despite the double-digit growth forecasts, the affiliate marketing industry also faces significant challenges in the immediate future. The phasing out of third-party cookies and the rise of AI, virtual shopping, and live social media shopping on social media platforms are all factors that are influencing the rapid evolution of this sector in real-time.
In this post, we explore the five main affiliate marketing trends that will define the affiliate marketing world in 2023.


1. Affiliate Marketers Bidding Farewell to Third-Party Cookies
Third-party cookies allow platforms to keep track of users across multiple websites. However, their indiscriminate use raised valid concerns about online data privacy. With both Google set to phase out third-party cookies by 2024, the implications are clear for affiliate marketers - it's time to bid farewell to third-party cookies.
Thankfully, affiliate tracking will not be affected by this in a major way, since most major affiliate platforms rely on other tracking methods, such as first-party cookies for that purpose. However, affiliate marketing companies that heavily relied on third-party cookies will find it much harder to track user data for the creation of highly effective targeted ads.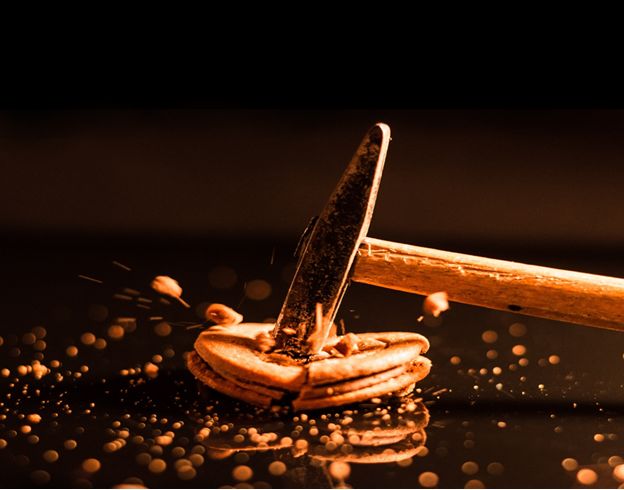 A plethora of alternatives exists, from server-to-server tracking, custom tracking domains, tag team with client-side tracking, and privacy-compliant plugins. To know more about these solutions and how Commission Factory is implementing them for its clients, refer to our guide here.3
Affiliate marketers are still experimenting to find the best option or an optimal mix of different tools for their affiliate marketing campaigns. Meanwhile, the implications for businesses seeking brand-to-brand partnerships with a platform are quite straightforward - pay attention to the affiliate marketing tools they employ, and make sure they prioritise data privacy.
2. AI Will Start to Make Its Presence Felt
We are firmly in the midst of an AI revolution in 2023. With the launch of generative AI tools such as ChatGPT, Midjourney, and Dall-e, humans now have easy access to creativity and productivity on an unprecedented scale. While ChatGPT leverages natural language processing to generate human-like conversational text, Midjourney, and Dall-e are capable of generating images from natural language prompts.
Goldman Sachs predicts that this first wave of generative AI could lead to the automation of 300 million jobs around the world and raise the global GDP by 7% over the next decade.4 The affiliate marketing industry is not immune to the influence of AI. From content creation and link building to website design and full-scale campaign creation, no aspect will remain untouched in the coming years.
We are already seeing the early signs of AI intrusion into the marketing and advertising space with the evolution of Google's Performance Max.5 It uses Google's proprietary keyword-less AI technology to maximise conversions across voice search, facilitate video creation, and provide a host of other campaign optimization tools. The Facebook equivalent is called Advantage+.6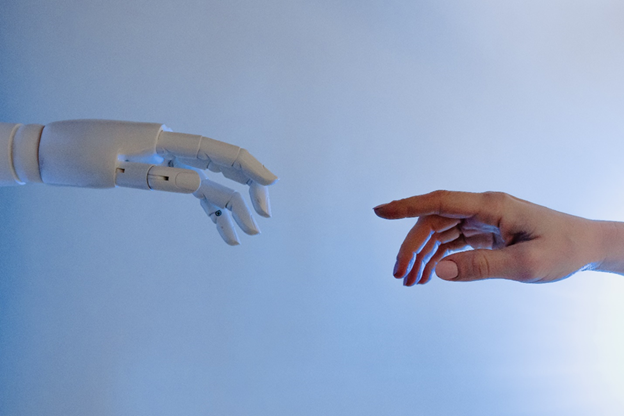 Generative AI could have an even bigger short-term impact in the affiliate partner space. Affiliate programs offer talented individuals that command good website traffic or with a large social media audience an easy way to generate a stable income. The rise of a new breed of innovative, highly productive influencers and quality content creators empowered by AI tools is a distinct possibility in the coming months and years. Brands should thus expect to see more AI-generated content from their affiliate partners.
How AI affects the affiliate marketing strategy of brands, however, remains to be seen.
3. Greater Focus on Nano/Micro-Influencers
Micro and nano influencers are social media accounts with an audience of between 1,000 and 50,000 followers. In plain speak, a nano/micro-influencer is someone who has more followers than a regular person, but not enough to be considered a celebrity or a mega influencer.
Nano/micro influencers have been attracting the attention of brands for some time now. This is on account of the greater interaction with, and influence over their followers they possess. This, in turn, can result in a better conversion rate compared to larger handles that may struggle to convert. As influencers grow their follower size into the millions and become celebrities, they often lose that aura of relatability and authenticity. Audiences soon catch on to how they are simply peddling a ton of products just like athletes, models, or movie stars. On Instagram for instance, as the number of sponsored feeds increase, audience engagement levels fall off a cliff.
According to Shopify's Instagram influencer pricing guide, influencer marketing campaigns involving micro-influencers only cost a fraction of what it would cost with a mega-influencer - $500 for a single post vs $5,000+ for influencers with half a million followers or more.7 With the economy affecting ad budgets, this further incentivizes businesses to spend more on cost-effective micro-influencers.
Given the reach and influence of the platform, Instagram affiliate marketing methods receive nearly the same level of investment as YouTube, TikTok, and Facebook combined.8 In 2022, $2.23 billion was spent on Instagram influencers in the US alone.9 The other three platforms combined received $2.46 billion.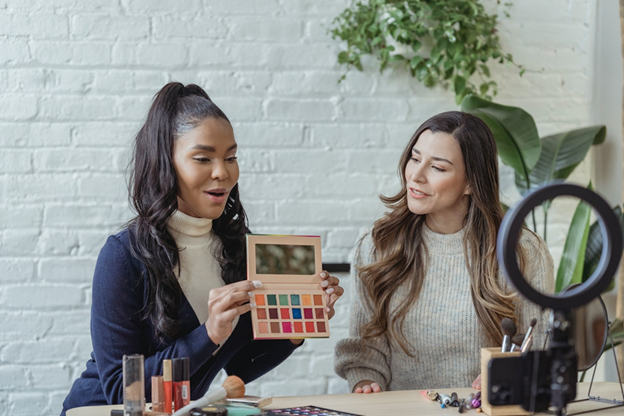 In the end, it's a win-win for all parties in the affiliate marketing space to gain popularity. As data tracking becomes harder than ever, influencers with highly engaged audiences become a more reliable route to maintaining high conversion levels.
More brands are benefitting from partnerships with highly authentic and trusted influencers working in specific niches. Thus, the quality of affiliate traffic, rather than its quantity, is set to take centre stage in 2023.
4. The Rise of Voice Search
Voice search is growing fast and this will have a corresponding impact on affiliate marketing in 2023.The number of digital voice assistants in the world is expected to double between 2020 and 2024.10 By the end of 2024, it is estimated that there will be 8.4 billion voice assistants in use worldwide – more than the number of people in the world.
As a result, eCommerce transactions conducted using voice assistants is also expected to rise correspondingly. Between 2021 to 2023, the value of eCommerce voice assistant transactions is expected to increase from $4.6 billion to $19.4 billion – a rise of 400 per cent.11
As more consumers embrace virtual assistants and smart speakers, the way they search for information and make purchasing decisions is also rapidly changing. With voice search, users are likely to ask more specific and conversational queries, expecting immediate and accurate responses. This shift in behaviour will require affiliate marketers to optimize their content for voice search by focusing on long-tail keywords, natural language, and featured snippets.
Additionally, voice-enabled devices may directly recommend or order products, potentially bypassing traditional affiliate links. To thrive in this new era, affiliate marketers must adapt their strategies, tailor their content for voice queries, and forge partnerships with voice platforms to ensure their offers are prominently featured in voice search results.
5. Coupons, Codes, and Cashback Will Reign Supreme
Coupons and cashbacks have been a mainstay of the affiliate marketing industry and will continue to remain so in 2023.
Affiliate marketers use these to incentivise their audience into buying a brand's products. They're also one of the easiest ways of attributing sales as they do not rely on cookies. Affiliates usually have custom discount codes or coupons, and when a customer uses such a code to shop, a business can easily attribute the sale to the concerned affiliate.
Discounts and cashbacks also assume greater relevance in 2023 given the generally recessionist signals emanating from the global economy. Inflation, and a sustained period of economic slowdown are affecting big businesses and individual consumers alike. For instance, in the second half of 2022, inflation in the US hit levels not seen since at least the 1980s.12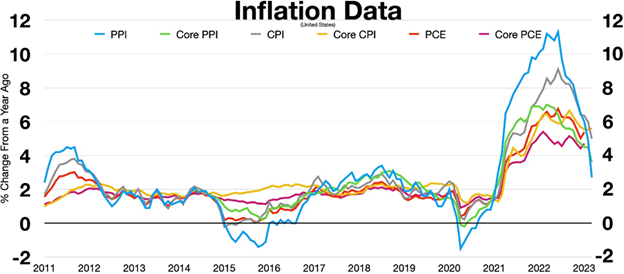 Source: Federal Reserve Economic Data (FRED)
As a result of the upward trend in inflation spilling over into Q1 2023 as well, experts believe the effects on consumer prices to linger for the next 12 months or more.13 Consumers are being hit with a double whammy of lower purchasing power and higher prices on everything from groceries to petrol.
With budgets shrinking, the natural response is to seek better prices, leading to a spike in demand for discount coupons and cashback offers. For comparison, consider the fact that in 2008, during the last major financial crisis, the demand for coupons surged so much that Groupon, a website specialising in discount deals, became a unicorn within 16 months.14
So how does this affect a brand seeking affiliate partners for an affiliate marketing program in 2023?
While discounts are an important tactic in a competitive landscape marked by higher costs of living and lower disposable incomes, brands also need to be mindful of protecting their profit margins. It is also important for brands to partner with authentic and trusted affiliate partners. When discount deals are everywhere online, customers always gravitate towards trusted sources. This means advertisers need to make sure they only partner with affiliates that customers trust.


Final Thoughts
The road ahead for the affiliate marketing industry looks set to have its fair share of challenges relating to data acquisition and tracking as well as from a generally anticipated economic slowdown. AI's actual impact on affiliate marketing is also impossible to gauge at this point, though we can expect it to be significant.
Despite these concerns, the potential of an affiliate marketing business to generate sales and improve lead generation remains unquestioned. In 2023, the affiliate marketing space is expected to continue to adapt and evolve in the face of the latest set of challenges it encounters.
The Asia-Pacific region was home to 7 of the world's 10 fastest-growing domestic eCommerce markets in 2022.15 Commission Factory is the largest affiliate platform in the region, connecting more than 800 of the world's leading brands with the best content creators and influencers.
Connect with the Commission Factory team to learn more about how we help brands and publishers build and grow their affiliate marketing strategies.
---
Affiliate Marketing Trends - FAQs
What Is Affiliate Marketing?
Affiliate marketing is a type of online marketing that relies on a network of affiliate partners to promote a company's products and services. A typical affiliate network will include bloggers, influencers, and website owners as affiliate partners. It can also involve brand-to-brand partnerships for brand recognition and more. The company pays commission to affiliate partners for potential customers they bring in.
While they share some common features, affiliate programs are not the same as referral programs. Many online sources make the mistake of using both terms interchangeably. To avoid any such confusion, read our in-depth article that covers every pertinent aspect of the affiliate vs referral program debate.16
For a more detailed exploration of what affiliate marketing is, check out our dedicated page on the topic.17
How Does Affiliate Marketing Work in 2023?
Here's a brief overview of how affiliate marketing works:
Affiliate joins a program offered by companies that have products or services to sell.

Affiliate receives a unique tracking link to identify the traffic and sales they generate.

An affiliate promotes the company's products or services through various channels - such as a website, blog, social media, email marketing, etc. - using their unique link to direct potential customers to the relevant website.

If the customer makes a purchase or completes a specific action, such as filling out a form or subscribing to a service, the affiliate's tracking code identifies the referral and records the commission earned.

The company pays a commission, which can be a percentage of the sale value or a fixed amount.

Marketers measure the success of their strategy and refine it to improve revenue. Popular

affiliate marketing metrics

include ROAS, clicks, online sales revenue, click-through rate (CTR), and conversion rate (CR).

18
What Is the Future of Affiliate Marketing in 2023?
The future of affiliate marketing is tied to the wider eCommerce industry's outlook. In 2023, global retail eCommerce is forecast to grow 8.9% year-on-year.19 Around the world, around 16% of eCommerce sales are generated by affiliate marketing and it is a vital tool in the arsenal of 80% of online marketers.20
For entrepreneurs looking to start an online business in 2023, both eCommerce and affiliate marketing are promising avenues. However, each comes with unique challenges and opportunities. To better understand the nuances of each business model, refer to our detailed e-commerce vs affiliate marketing guide.21
How Do You Get Started in the Affiliate Marketing Industry?
To get started in the affiliate marketing industry, all an entrepreneur needs is a website/blog and access to an affiliate platform or network. For entrepreneurs who don't want to invest in building a website or blog, using social media platforms such as Instagram and TikTok is also a good option.
To learn how to leverage the power of social media platforms - such as TikTok - for affiliate marketing, refer to this detailed TikTok affiliate marketing guide.22
How Do You Find Affiliate Marketing Partners?
Good affiliate marketing partners can be found using affiliate marketing platforms that match brands with the right content creators that best complement each other's niches. Commission Factory is one such platform that is counted among the market leaders in the Asia-Pacific region owing to its large network of more than 800 brands.
Sources