The COVID-19 pandemic was a turning point for eCommerce. While online shopping has been around for years, 2020's arrival saw shoppers around the world go all-in with eCommerce — and Singaporean consumers were no exception.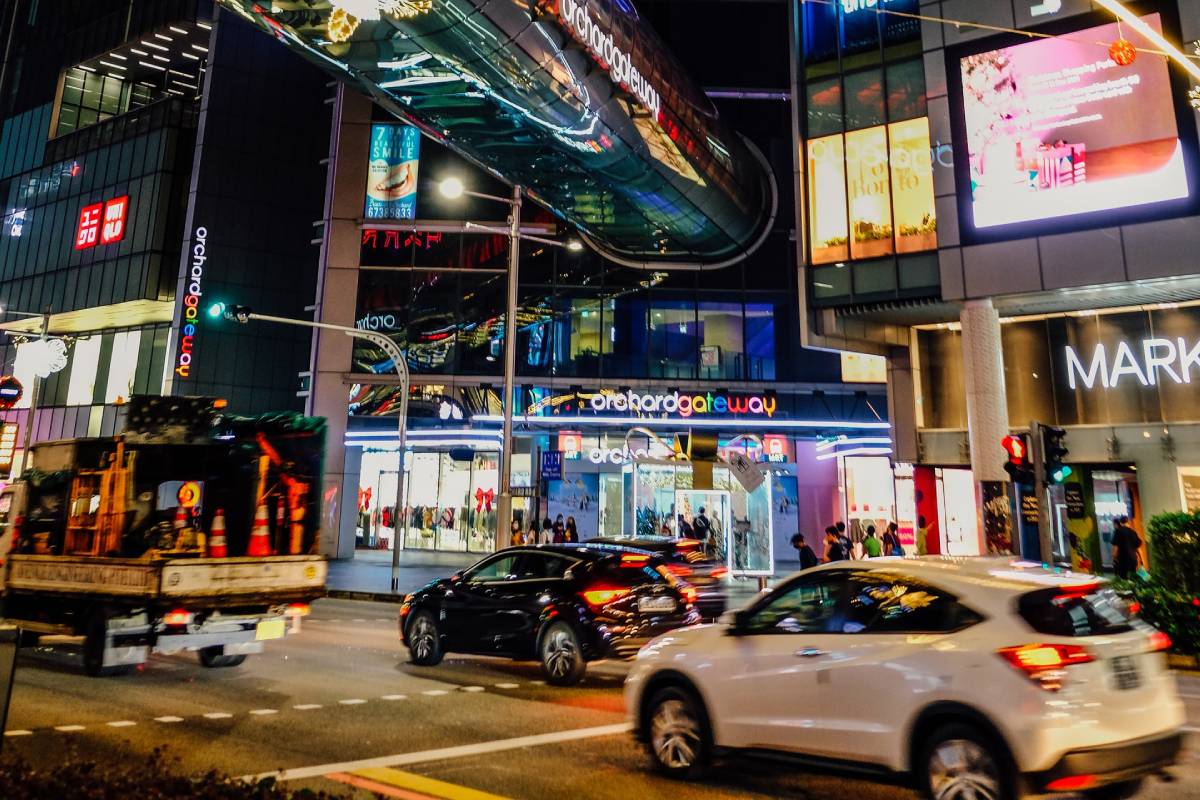 As lockdowns became the new normal, Singaporean consumers turned to the internet to buy everything from fashion and beauty products to groceries.
Now, the city-state is rapidly on its way to becoming Southeast Asia's eCommerce leader: with the eCommerce market in Singapore tipped to expand by an unprecedented 48% to US$7.4 billion in 2022, according to a report by payments technology company WorldPay.(1)
This is undoubtedly an exciting time for eCommerce in Singapore, with more consumers shopping online than ever before. Retail businesses and advertisers of all types and sizes searching for sales growth and expansion opportunities can set themselves up for business growth by tapping into opportunities to reach consumers precisely when and where they're ready to buy.
Here we look at the current online shopping trends and key statistics for the eCommerce industry in Singapore so brands and advertisers can generate maximum return on ad spend (ROAS).
Table of Contents:
Online Shopping Stats in Singapore
Singapore may only be a tiny island nation with a population of 5.6 million, but it is fast becoming a major eCommerce market in Southeast Asia. And it's not surprising when one considers the country's internet statistics.


Singapore's eCommerce Market Size
Singapore currently has the third highest Internet penetration in Southeast Asia – around 88.5% of citizens are internet users and the average person spends 7 hours 29 minutes each day on the internet, according to We Are Social's 2022 Digital Report. (2)
The number of online shoppers is expected to total 4.1 million by 2025, according to Statista, with eCommerce user penetration expected to grow from 59% in 2022 to 67.3% by 2025. (3)
Almost two-thirds (62.8%) of Singaporeans make an online purchase each week, according to We Are Social. (4)


COVID-19's Impact on eCommerce in Singapore
Initially, eCommerce sales in Singapore were negatively affected by the COVID-19 pandemic in 2020. Consumers were wary of spending money during the crisis, especially on high-value purchases.
However, Singapore's eCommerce market started to bounce back in 2021, thanks to easing of COVID-19 restrictions and a general economic recovery, according to GlobalData's E-Commerce Analytics. (5)
The Singaporean government's subsidies helped to drive eCommerce adoption among small businesses. The E-Commerce Booster Package offered subsidies of 80%, capped at S$8,000, of setup and selling costs to retailers who moved to selling products online via participating eCommerce platforms such as Lazada, Shopee and Zalora. (6)
As a result, traditional brick-and-mortar stores moved away from offline retail into the online space by opening an eCommerce shop.
One area that saw surprising growth during the pandemic was Singapore's grocery market. The grocery industry is expected to be worth S$9.9 billion by 2023, according to research firm IGD Asia, up 14.5% from 2018.(7) And it's online grocery shopping that's propelling that growth.
And as Singapore enters a "COVID normal" world, the foundation of purchasing habits and behaviour that's been established is expected to stick. (8)


eCommerce Shopping Habits in Singapore
There are many reports offering different findings on Singapore's eCommerce metrics and key statistics.
We Are Social's 2022 Digital Report, which draws on a variety of reputable data sources, found the top eCommerce product categories in Singapore are:
Consumer electronics (annual spend of US$1.68 billion)

Fashion ($1.63 billion)

Furniture ($892.7 million)

Personal and household care ($637.1 million)

Toys, hobbies, and DIY ($458.6 million).
The same report revealed eCommerce behaviour on a weekly basis:
30.5% of Singapore's internet users ordered groceries via an online store

11.9% bought a second-hand item

9.3% used a buy now pay later service to purchase online.

Singaporean Import-Export eCommerce
In 2021, almost 25% of Singaporean brands were dealing in business-to-consumer (B2C) eCommerce, and most were exporting goods, according to an Amazon report. (9)
Singapore's B2C eCommerce exports are expected to more than double in five years, from US$1.03 billion in 2021 to $2.6 billion by 2026.
Singapore's population is accustomed to export goods and cross-border purchases, with JP Morgan reporting that 73% of Singapore's online shoppers bought from overseas in 2020. (10)


Singaporean Online Shoppers' Motivations
It's important for an eCommerce company or advertiser to know what motivates online shoppers to buy products and services if they hope to increase sales.
According to We Are Social, 57.3% of Singaporean shoppers said they would be motivated to make an online purchase if the eCommerce shop offered free delivery. (2)
Moreover, 42.7% said they were motivated to shop online by discounts and coupons, while 37% said customer reviews motivate them.


Payment Methods
Even with e-wallets and real-time bank payment services, credit cards remain the preferred payment method for eCommerce purchases in Singapore.
According to a survey about payment methods by Rapyd, 34.4% of consumers prefer to pay for online purchases with credit cards, compared to 18.2% for PayNow, Singapore's national real-time e-payments scheme. (11)
However, e-payments are quickly closing the gap, with the value of digital payment transactions rising 52.7% year-on-year rise.
How Singapore's eCommerce Market Stacks Up
How does Singapore's eCommerce industry compare to the rest of the world?
As a percentage of overall retail spend, Singapore's eCommerce industry is worth 5.6%, which is low compared with advanced eCommerce markets such as the United Kingdom (28.9%)(12) and the United States (13%)(13).
Closer to home, Asia accounts for nearly 60% of the world's online retail sales. (14) Moreover, the Asian-Pacific eCommerce market is expected to nearly double by 2025 to $2 trillion, according to Euromonitor International. (15)
China leads the global eCommerce market, with 52.1% of all retail(16) eCommerce sales worldwide, and total online sales over the $2 trillion mark(17) in 2021. China also boasts the most digital buyers in the world at 824.5 million(18), which is 38.5%(19) of the global total.
Compared to other Southeast Asia countries, Singapore saw the highest average basket size of US$61 in 2020, compared to Malaysia ($41), Thailand ($29) and the Philippines ($23). (20)
By market, the Philippines recorded the highest proportion of new digital consumers during the pandemic, with 20% coming online in 2020 and 2021. Singapore recruited 10% of its total digital consumers during COVID-19, while Thailand recruited 18%, followed by Malaysia at 15%, Vietnam at 14%, and Indonesia at 13%. The Southeast Asian average was 16%.


Singaporean eCommerce Opportunities
Live Streaming
Live streaming is the broadcasting of live video to promote and sell goods or services. Brands work with social media influencers or stream their own content to promote products and engage with consumers, who can then purchase them in real time.
It's obvious from popular platforms, such as Shopee and Lazada, that more and more online businesses are turning to live streaming to push online sales. (21)
For advertisers and businesses, live streaming was a way to connect to their target customers during the COVID-19 pandemic, when it wasn't possible for customers to visit brick-and-mortar stores.
In Singapore and Malaysia, the total hours streamed on ShopeeLive increased by nearly 200% between February to June 2020. `(22)
Lazada's in-app live streaming feature, LazLive, allows shoppers, brands, and sellers to interact in real time and provides product demonstrations and the ability to purchase items at the same time.
In April 2021, LazLive had some 4,500 Singapore merchants register to use the service as new sellers, which is four times the annual average. (23) There were over 27 millions viewers and total gross merchandise volume generated through LazLive soared by 45% month on month.
Live streaming is a popular tool for brands of all sizes, as marketers don't need hefty budgets to produce video and buy advertising space. They can use their existing social media channels to reach a targeted and engaged audience.


Voice Commerce
The rise of mobile commerce means the nature of search is shifting.
The proliferation of voice assistants - such as Amazon's Alexa, Google Assistant and Siri along with visual search tools like Google Lens - has brought more sensory search.
According to PwC, 65% of 25–49 year olds speak to their voice-enabled devices at least once a day. (24)
This digital marketing trend is set to soar in Singapore in 2022. The We Are Social Digital Report 2022 revealed that 14.7% of internet consumers in Singapore use voice assistants to find information each week, while 18.8% use image recognition tools, such as Google Lens, on a weekly basis.
Google is also rolling out changes to ensure its algorithm is more efficient at understanding conversational language, and claims that its voice searches are now 95% accurate. (25)
The rise of voice search is leading to the emergence of another way of shopping online: voice commerce.
Voice commerce is where consumers purchase items online using their voice and a compatible smart device, such as a smartphone or a speaker.
Voice commerce sales are expected to reach $40 billion by 2022. (26)
For online businesses and advertisers, it pays to invest in content and website strategies that convert online consumers from a quick voice search to buying products using voice-enabled devices.


Social Commerce
eCommerce has evolved beyond simply relying on websites and has embraced social media platforms. In 2022, social media shopping, also known as social commerce, is set to emerge as a top channel for eCommerce sales.
Social media shopping allows businesses to sell products to consumers within social media platforms, rather than driving shoppers to their eCommerce platforms.
The number of social media shoppers in the US has increased by 25.2% to more than 80 million, and this is forecast to exceed 100 million by 2023. (27)
One only needs to look at Singapore's social media space to see if it will follow this growing trend.
There are 5.3 million social media users in Singapore, which is up 6.9% year on year. They spend an average of 2 hours 31 minutes on social media every day, which is 14 minutes more than last year.
We Are Social reports that 38% of internet consumers visit social networks to look for information about brands and products, and 24.6% say one of the main reasons they use social media platforms is to look for things to buy.
With social media usage growing, Singapore is set for a social shopping boom. New users join Facebook, Instagram, Pinterest, TikTok, and other social media networks every day in Singapore. And every new user is a potential new customer for eCommerce brands.
Any eCommerce business that wants to grow revenue needs to recognise this as an opportunity to increase online retail sales.


Green Shopping Online
Consumers are more conscious than ever about which brands they shop with and the impact their purchases have on the environment.
However, a study by Accenture and WWF Singapore in 2021 revealed that there aren't enough sustainable options for Singapore consumers to consistently make green choices. (28)
The study revealed four out of five consumers (80%) say they care about the environment, and a third (32%) added that they make most purchasing decisions based on product sustainability and environmental impact.
More than one-third (35%) of Singapore consumers say they are willing to pay a premium of up to 10% for sustainable alternatives.
There is an untapped market for online brands to promote green products on their eCommerce website and give shoppers what they want.
Eco-beauty brand Lush Singapore noted that Southeast Asian consumers are more informed about the products they are presented with and are looking for brands to be more sustainable.
Lush Singapore director Nafees Khundker said: "We see more customers coming into our stores asking about the sustainability of our ingredients used in our products and see more customers coming in with their reusable bags and containers, instead of requesting a paper bag."(29)
This means online business owners should be thinking about how to package online purchases in a more sustainable way, such as with recycled and recyclable packaging. The Accenture and WWF study showed that consumers want to help create a circular economy with longer product use, second-life and reuse of products, and this includes better packaging design and recycling.
In fact, less packaging and reverse logistics are top consumer demands from online shopping.


State of eCommerce in Singapore
The World Bank once declared Singapore to be the second easiest place to start an eCommerce business. (30) And it's no surprise when you consider Singaporean's huge appetite for eCommerce combined with government subsidies and a wealth of eCommerce platforms.
The total annual consumer spending on online consumer goods rose by 38% to $6.16 billion. The average annual spend in the eCommerce industry was $1,869, which was up by 28% or $410 year on year. Of these eCommerce purchases, 63% were attributed to mobile shopping.(2)
That's no surprise when you see that convenience is the primary purchase trigger for 73% of online shoppers. (31)
What are online shoppers in Singapore buying?
The impact of the COVID-19 lockdowns has influenced significant changes in consumer spending among Singaporeans. With more time spent indoors, they increased their annual spending on electronics by 34% year on year in 2021 to US$1.68 billion.
In addition, they splurged US$1.63 billion on clothing, $892.7 million on furniture, and $637.1 million personal and household care items. Each segment recorded positive year-over-year growth.(2)
Online grocery purchases have also seen a spike, with the segment being among the best performing categories alongside restaurant and food delivery services online.
Singaporean shoppers are very price-oriented with almost two thirds (63%) choosing to buy online to access better promotions and discounts. (2)
Among eCommerce key metrics, one that stands out for Singapore is that half (52%) access brand sites to gather more information before making a purchase decision - this number is almost 50% higher than Southeast Asian countries.
We Are Social's customer data also shows how important free shipping is to Singaporean consumers - substantially more than half (57.3%) of Singaporeans ranked it as a top factor when making a purchase in eCommerce stores. This is something every online business should take note of when trying to win over online customers.


Popular eCommerce Platforms in Singapore
Shopee is in the top 10 most-visited websites as at November 2021, according to We Are Social.
But to compete in the eCommerce market, which platforms should eCommerce businesses consider when building their online shopping experience?
Here are the popular eCommerce marketplaces and self-hosted online retail platforms:
Zalora: Zalora Singapore boasts more than

3,000 brands and thousands of products

, making it the largest online fashion retailer in Singapore. (33) It is part of the Global Fashion Group, the world's leading fashion group.
Shopify: This giant eCommerce company is an all-in-one commerce platform to start, run, and grow a business. It had more than

13,320 live Shopify stores

in Singapore as at March 2022. (34)
BigCommerce: A good option for eCommerce businesses in Singapore is BigCommerce. The company has

grown its presence in Southeast Asian countries

since 2019 and is focusing on developing partnerships with eCommerce designers, development agencies and technology providers. (35) The Singapore office was BigCommerce's sixth global location. As at March 2022, there were

129 live Singapore stores on BigCommerce

.(36)
WooCommerce: A popular eCommerce plugin for WordPress,

WooCommerce

allows businesses to build exactly the store they want using customisable modules. (37) As at March 2022, there were

9,879 live WooCommerce stores

in Singapore. (38)
Squarespace: Known as the Apple of website hosting, Squarespace makes building an eCommerce business site easy with slick page designs and numerous commerce features.


Implications for Retailers and Advertisers
All the Singapore eCommerce key metrics and trends are exciting news for online sellers within the Lion City as well as overseas merchants.
Knowing the online shopping behaviours of Singaporean consumers is key. For example, the propensity for shoppers to look for discounts and bargains online is an important consideration for online retailers.
But while convenience and more competitive prices are all factors that sellers should take advantage of right now, as consumers start living in a COVID-normal world, sellers should keep abreast of changes in consumer preferences and online shopping behaviours to find out what new products, product categories, offers and payment methods are top of mind.


How Fast Is eCommerce Growing in Singapore?
There are lots of different statistics about eCommerce market growth in Singapore, but they all agree on one thing: Singapore eCommerce is growing fast.
Revenue in the Singaporean eCommerce market is projected to grow by 18.3% to reach US$7.29 billion in 2022, according to Statista. (39)
Revenue is forecast to show an annual growth rate of 16.22% from 2022 to 2025 to reach a projected market volume of US$11.45 billion by 2025.
And the average revenue per user (ARPU) is expected to hit US$2,077.91.
Singapore eCommerce is expected to grow at a compound annual growth rate (CAGR) of 16.2% from US$5.9 billion in 2021 to US$10.7 billion in 2025, according to data and analytics company GlobalData.(40)
National University of Singapore professor in strategy and policy Lawrence Loh predicts that the growth outlook for eCommerce will remain healthy for 2022 as people continue to look to online shopping to meet their needs. (41)
Where does this growth come from?
GlobalData's E-Commerce Analytics reveals that eCommerce growth is supported by increasing consumer spending, continued government support for online marketplaces, and an overall growing preference to shop online.
Nikhil Reddy, payments senior analyst at GlobalData, commented: "eCommerce sales in Singapore were adversely affected by the COVID-19 pandemic with consumers becoming prudent during the crisis. The pandemic also affected high value purchases such as travel and accommodation further impacting eCommerce sales in 2020."
However, with the easing of COVID-19 restrictions and revival of the economy, the eCommerce market rebounded in 2021 and is now set for growth.


Final Thoughts
The significant growth Singapore is seeing in eCommerce is only going to continue. Now it's down to eCommerce retailers and advertisers to leverage these new opportunities to drive eCommerce traffic to their online stores.
Those eCommerce retailers who have adapted quickly will see exciting revenue growth. But it's not enough to simply have an online store with a strong advertising strategy. Businesses need to continue finding ways to tap into the emerging trends - such as social shopping, voice commerce and green shopping - to meet the demands of Singapore consumers.
To do that, advertisers should pay attention to industry trends in Singapore and wider Southeast Asia, and keep a keen eye on eCommerce growth to unlock new opportunities to increase market share and revenue growth.
Commission Factory will be attending the Marketing Exchange Forum 2022 on the 28th and 29th of July which is being held at Equarius Hotel, Resort World Sentosa in Singapore. Are you going to be at the event? Feel free to speak to one of the team and book a meeting with us.
Commission Factory is not only the Asia-Pacific region's largest affiliate network, working with more than 700 of the world's biggest brands, but is also a performance marketing platform that allows content creators and influencers to earn money and online businesses to increase sales.
Register as an Advertiser today.
References