Old school bricks and mortar stores continue fighting the transition to online with fierce conviction.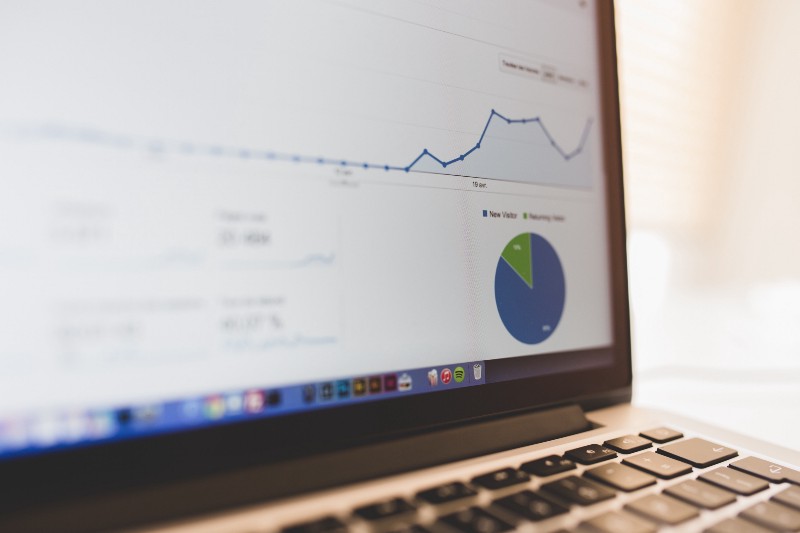 With more and more Australians shopping online, potential opportunities for new, or international retailers to break in to the Australian market has skyrocketed. With the population of Australia at just under 25 million people, it makes up 0.32% of the World's population. It's major cities are Sydney, Melbourne, Brisbane, and Perth.
Market Profile
Last year, the economy in Australia grew by 2.4%. The overall prediction for 2018 is 2.9% growth. This means that there are opportunities for new businesses and brands trying to break into the Australian market. According to Santander trade online shopping is one of the fastest growing sectors in Australia and last year Amazon and Alibaba both launched in Australia, which proves that there's huge interest from big international brands trying to break in to the market.
In 2017, online retail saw a steady climb in Australia, though it still has a long way to go to overtake the revenue of brick and mortar stores. It's not all bad though. Online sales increased by 6% compared to 2016 according to NAB. Not only that, but the number of parcels has increased by 16% per individual shopper.
A recent study by Hootsuite has shown that the number of people that are shopping online has grown by 4% when you compare 2016 to 2017, up to 12.12 million. This is almost half of the population that are shopping online.
The reason that lots of people shop online could be attributed the fact that it's quicker, more convenient and it's simple to return something. Another reason could be the adoption of online shopping in more rural places, where people don't have access to brick and mortar stores. This way, they can get what they need without having to travel miles to the nearest store.
Payment Methods
In Australia, debit cards, credit cards and online e-wallets (like PayPal) are all popular methods of payment in Australia. POLI is also a popular option where you can bank transfer quickly from your bank account to the brand to pay for your goods online. This payment method is offered by several brands in Australia, as well as the more traditional methods.
For international payments, Australians prefer to use credit cards including Visa, MasterCard and Amex as popular choices, which could be attributed to the automatic purchasing protection when buying internationally. This way they will encounter less issues if there is a problem getting a refund directly from the merchant themselves.
Logistics
In 2016 the World bank ranked Australia as the 19th in the World in the Logistics performance index, which looks at things like the efficiency of the border and customs, the quality of trade and transport infrastructure, and the competency and quality of logistics services. This is all in spite of the fact that Australia is very spread out. The use of road, rail, air and coastal shipping has meant that Australia can compete with other countries.
Shopper Profiles
According to a study by Pitney Bowes, Australian shoppers are more likely to be male, aged between 25 and 35 years old. With 96% of shoppers coming from this age group, millennial's are clearly leading the way when it comes to eCommerce. The same study states that in general Australians are more likely to buy goods from a different country, regardless of age groups - 86% of respondents said that they bought from a store in a different country, compared to just 45% of Americans.
Santander Trade has said that Australians have high consumption habits, and are 'early adopters' of new technologies. They are concerned about their health and the environment and the demand for products that can help them with this have increased.
In the study by Australia Post and Startrack, they found out that 29% of people purchase between 7 and 10 pm, and 18% of purchases are made between 2-5 pm.
Popular categories
The most growth for for Australian retailers in 2017 are fashion, electronics, food, and furniture brands according to a study by Hootsuite.
Categories that saw the most growth in Australia were Furniture and appliances, followed by fashion and beauty, travel (including accommodation), food and personal care, toys, DIY and hobbies, video games, and digital music.
Devices
According to a recent study by Australia Post and Startrack, people are still more likely to use a laptop to order online. However, the smartphone use has increased to 52% in 2016.
According to the eCommerce Foundation, 56% of Australians use Chrome to browse the internet, followed by Internet Explorer and then Firefox. The most popular mobile browser is Safari, and in second place is Chrome.
Because desktop and laptop purchases have declined, as it shows that Australian retailers need to take mobile into account more and more because in future years, more and more people will opt to purchase online using their mobile devices.
External factors
Amazon threat
Amazon entered the Australian market towards the tail end of 2017. Their last reported annual revenue was $177.87 billion US Dollars, and a report by Nielsen said that their conversion rate sits at 49%. This is incredibly high when you compare it to other online retailers. Before they launched, you could only purchase e-books using their website and many Australians were buying from the US website to get what they needed.
Amazon might have had a shaky start in Australia, but you can expect to see this change - prices are cheaper, the service is good, they have a wide range of products, and local businesses can sell their goods on the marketplace. An analysis by Bain And Company has said that Amazon will grow so much in Australia that within 5-10 years will become the 6th largest retailer in Australia. This will have a significant impact on other retailers revenue.
A study by Morgan Stanley has estimated the losses for these retailers in Australia by 2026, and Myer is the worst hit with a 15% loss of revenue.
Even for those brands that aren't as big, this should come as a big warning sign that innovation is key to survival.
G.S.T
With the introduction of a 10% GST on products under $1,000 in July 2018, this will have an impact on retailers looking to break into Australia. Before, these purchases were exempt which meant there was little objection to buying goods from international retailers. Now, everything will become 10% more expensive, which doesn't sound like much, but if someone can buy the same product in Australia without an additional 10% of GST added to it, then they might choose to go with a local brand, unless the international retailer can cover their GST for them.
Conclusion
Australia is a great market to get into, with several opportunities for growth. Affiliate marketing can help with growing your brand in Australia as well as traditional marketing methods. If a brand is innovative, and targets the right audience then they could see great success. Since Australians have a good disposable income, and high consumption habits there is more opportunity for a new brand to do well.
However, the brand will need to innovate to protect themselves against Amazon, and the GST introduction in July to avoid getting swallowed up in an increasingly competitive environment.