A changed post-pandemic landscape of Australian shoppers, retail and positive industry outlook drives eCommerce industry growth in Australia amidst the continued decline of brick-and-mortar stores.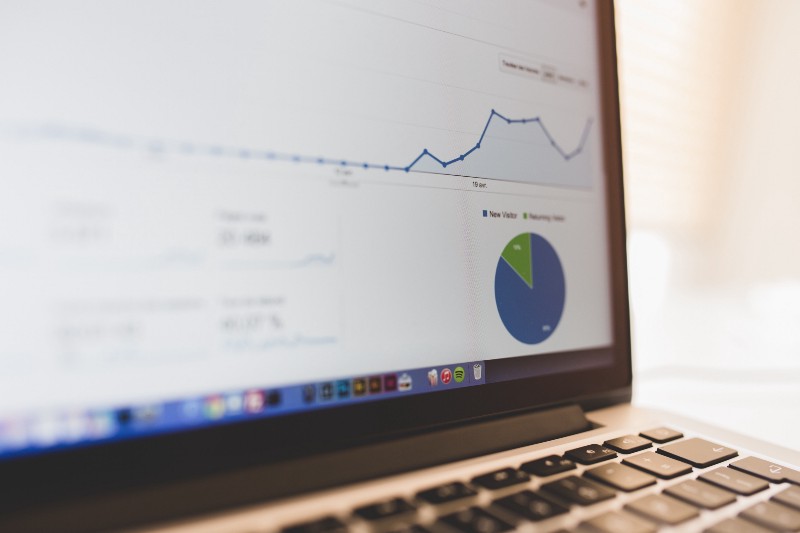 As the world moves towards a "new normal", businesses of all sizes and advertisers must adapt to Australian consumers' changing habits. Now they are increasingly aware of how and where they buy.
During the lockdown, the Deloitte Digital Consumer Trends report found that the online purchase of non-grocery items increased to 24% of respondents in 2020 1 - 55%, indicating that the shift is permanent. According to Australia Post2, online shopping is up 31% in April to 5.2 million against the year-on-year average. With more Australians shopping online than ever before, new and emerging retail businesses searching for sales growth and international brands seeking expansion opportunities into the Australian market make a strong eCommerce presence that's imperative for advertisers.
The reality of the challenging market conditions of the brick-and-mortar retail industry has seen iconic Australian brands disappear from shopping centres and enter into voluntary administration even before the pandemic, a big part also due to the growth of eCommerce.
Traditional retail stores are unable to generate the same volume of sales during times of global uncertainty. The growth of online shopping for Australian shoppers to discover and purchase all types of goods and services online has allowed the retail sector to survive. In times where the market outlook and consumer confidence seemed bleak, they were able to flourish.
Notwithstanding this, Australian shoppers had been moving to online shopping prior with the eCommerce and online shopping industry growing 17.3%, on average from 2015 to 2020.3
Online Shopping Trends in Australia
The Evolving, Post-Pandemic Australian eCommerce Experience
Key eCommerce Statistics
The online shopping industry has grown dramatically over the past five years due to changing consumer attitudes, where advertisers have benefited from consumers seeking variety and value in their purchases.13
McKinsey's research shows that more than 50% of Australian consumers have discovered new shopping behaviours.1
More than 30% have tried new brands, and more than 20% have tried new retailers, stores, and online shopping websites since the start of 2020. 2
Remote workers helped the growth of online retailing and cohorts who infrequently or never shopped online before their access to bricks-and-mortar retail was limited by lockdowns.3
Nearly half of small businesses in Australia have pivoted their approach to business in response to the pandemic, with a distinct shift towards online to maintain market share.4
Implications for Retailers and Advertisers
The COVID-19 pandemic has significantly boosted revenue growth, market share, and sales for online retailers. The transition to online shopping has underpinned many of these developments – be it the change to remote work or the purchasing of online grocery and consumer goods. In the case of smaller advertisers and businesses, the inevitable response has been shifted to eCommerce and a greater emphasis on building an online presence. Even with retail sales rising by 9% year-on-year from July to December 2020, more time spent at home due to the pandemic has accelerated the decline of bricks and mortar stores and the growth of eCommerce stores.
Growth in online shopping has significantly outpaced that of traditional retailers with internet and broadband penetration. Consumer acceptance of electronic commerce as a viable and safe alternative to conventional physical retailers has aided online shopping. Industry operators have benefited from consumers seeking variety and value, particularly in a period of declining discretionary incomes over the past five years. Industry operators have benefited from consumers seeking variety and value, especially during a time of declining disposable income over the last five years. Internet shopping provides an unparalleled alternative in terms of highly competitive pricing and a lack of regional boundaries. Industry revenue is expected to rise to $34.5 billion at an annualised 13.6 per cent over the five years up to 2020-21.
Profitability and Barriers to Entry
The eCommerce industry's profitability has decreased over the last five years due to the intense rivalry between industry operators and foreign online retailers. Start-up and maintenance costs for major websites and high competition in the industry, have kept profit margins low. However, the cost of creating a website may be relatively low for smaller enterprises. As a result, the industry has had a substantial influx of new entrants over the last five years. Major global online players have also joined the marketplace. These include Amazon, which launched its Australian operations in December 2017.
Digital Marketing Remains Consistent
This strategy is not entirely unique, with more than 65% of the Australian small business marketing budget allocated to online marketing well before the pandemic.8 By 2020, Australia had already been struggling with a downturn in consumer spending, and online shopping had emerged as the only shining light in the retail industry. With Black Friday (and Cyber Monday) sales being a primarily online affair in Australia compared to its American counterpart, the need for digital marketing in addition to major sale events throughout the year will allow retailers to capitalise on furthering consumer interest further.
The pandemic has led to an average 6% jump in online marketing expenditure, with most sectors increasing emphasis on their digital presence. The food & beverage industry is an example of this. More than 60% of small food and beverage companies now spend more than 80% of their marketing budget online, compared to less than half before the pandemic.1
Changing Shopping Habits
The "Buy Now, Pay Later" (BNPL) Revolution
Buy now pay later arrangements to enable customers to purchase and obtain goods and services immediately from a retailer, and repay the amount owed over set instalments (many without interest charges or account keeping fees). They are growing in popularity with the Worldpay Global Payments Report has revealing that nearly two million Australians, or ten%, used a Buy Now Pay Later (BNPL) product in 2019, representing 8% of all local eCommerce payments, up from 3% in 2018.
With the unprecedented year-on-year growth rate of "Buy Now, Pay Later" and its widespread adoption within the eCommerce market and throughout the retail sector, companies such as AfterPay, ZipPay, Klarna, Sezzle, Openpay, Brighte, Humm, Splitit, Laybuy and more provide a digitised version of the "lay-by" concept of old, through a simple yet intuitive user experience.
Marketed as a budgeting tool, a November 2020 ASIC report on the BNPL industry noted more than 6.1 million open accounts as of June 2019, representing up to 30% of the Australian adult population. As of 30 June 2019, around 56,000 merchant agreements between advertisers and buy now pay later providers.1
The retail payments market continues to change with an increase in innovation, competition and technological advances allowing eCommerce stores to entice purchases and drive sales through flexible payment facilities.
eCommerce - Not Just for Millennials and Gen Z
As eCommerce transactions rose at the start of 2020, on trend towards $4.2 trillion, companies like PayPal felt the effects with their biggest month in history in April 2020.2
Registrations to their payment platform tripled and was mostly people 50 or older. Additional data also highlights that credit card use was the highest for people with an increased from 15.4% in January 2020 to 21.9% in March 2020. 2
Convenience and accessibility have always been some of the main drivers of eCommerce adoption. Many from this new demographic will likely continue purchasing more of their products online in the future. Advertisers will need to formulate and customise new marketing campaigns for this older audience's continued loyalty. They will need to consider programs such as loyalty schemes, subscription models and personalised messaging. 2
Sustainable Shopping
Sustainable and ethical shopping is at the forefront of Australian shoppers' minds with a positive trend towards conscious consumerism. Australian consumers are more likely to buy goods that are ethically and sustainably sourced. People want marketers, retailers, and brands to be more open about their products' sources and sustainability and engage in ethical practices.
Click and Collect
Express delivery services have become the norm for many Australians who do most of their shopping online. Click and collect has arisen for all types of goods, including fashion, groceries and liquor, with more customers wanting their purchases right away.
In a world where people purchase products online in an effort to avoid large crowds but want to receive their goods soon as possible, Click and Collect is an excellent option. It's an alternative to express shipping and can sometimes provide a customer base with options based on personal preference.
Social Shopping
Australians spend on average approximately two hours a day on social media. 3 Advertisers and eCommerce retailers have realised the importance of connecting with their customers through these social channels and have placed considerable focus on increasing their digital presence over the last decade. Advertisers leverage these platforms' widespread reach to advertise their best-selling products through paid ads, sponsored posts, and influencer marketing to complete the multi-channel experience for shoppers. This holistic approach to digital marketing enables advertisers to keep new and recurring customers interested in product releases and promotions and keeps their brand top-of-mind while browsing online.1
In a report from Instagram, 90% of users follow at least one business account, 2with 83% of Australians stating they have discovered a new product while using the social media platform.3
In 2020 alone, social shopping strategy has rapidly increased in popularity with partnerships between Shopify and TikTok, Snapchat expanding their Native Stores for brand offerings and Facebook launching Shops for Facebook and Instagram.
Looking ahead to 2021 and beyond, social commerce will become an even more integral part of the eCommerce experience for advertisers and shoppers alike.
How Fast is eCommerce Growing in Australia?
Revenue in the eCommerce market is projected to reach AU$39 billion in 2021.13
The market's largest segment is Fashion, with a projected market volume of AU$10bil in 2021. 13
User penetration will be 75.4% of the Australian population in 2021 and is expected to hit 77.1% by 2025. 13
The average revenue per user (ARPU) is expected to amount to AU$1,991.88. 13
Online shopping provides an unparalleled alternative to competitive pricing and national border restrictions. 40% of consumers worldwide report that they are more comfortable with digital technology than before the pandemic. The eCommerce industry revenue in Australia is expected to rise to $39 billion at an annualised 13.6% over the next five years including an expected sales increase of 6.3% in the current year. 13
Outlook On eCommerce Growth - What's Next?
eCommerce revenue in Australia is expected to experience a compound annual growth rate (2021-2025) of 4.22%, resulting in a projected market volume of AU$45.7bil by 2025.
Retail eCommerce market sales worldwide will reach $6.54 trillion in 2023 (vs. $3.53 trillion in 2019).
By 2040, 95% of retail purchases are likely to be made online and traditional retail may become almost non-existent.1
The Australian eCommerce industry is forecast to continue growing strongly over the next five years. With consumers seeking convenience and competitive prices, they estimate that almost 22% of all retail sales globally will be online by 2023.1 The increase is due to the entry of new online stores and a rise in forecasted discretionary incomes and consumer sentiment over the next five years.
A wider percentage of potential online shoppers in Australia can be reached with faster broadband speeds, rising internet penetration and increased transaction security (particularly with the NBN rollout completion). Regional areas will likely have access to faster and more secure internet connections with the NBN, increasing the industry's potential customer base. Improved internet connectivity and new technology and software programs are likely to enable advertisers to build more functional, sophisticated and interactive websites. These improvements are anticipated to increase the average spend per customer. However, competition from foreign websites is likely to continue challenging the industry.
Wrap Up
The continued rise of eCommerce in this fast-paced, interconnected world has driven ongoing revenue growth. For eCommerce retailers who have adapted quickly and with conviction to the growing demand for information and social validation by the modern consumer, they have seen increased profit margins.
Looking forward to 2021 and beyond, it is vital for all advertisers and businesses - not just online- exclusive retailers - to keep track of Australian online shopping statistics. Advertisers should pay specific attention to industry trends, eCommerce growth, and consumer confidence within their industry to unlock insights and opportunities to increase market share and revenue growth.
References