Food trends in Australia have changed significantly since the onset of COVID-19 pandemic, with both a rise in home cooking and a growing preference for plant-based diets influencing food consumption patterns.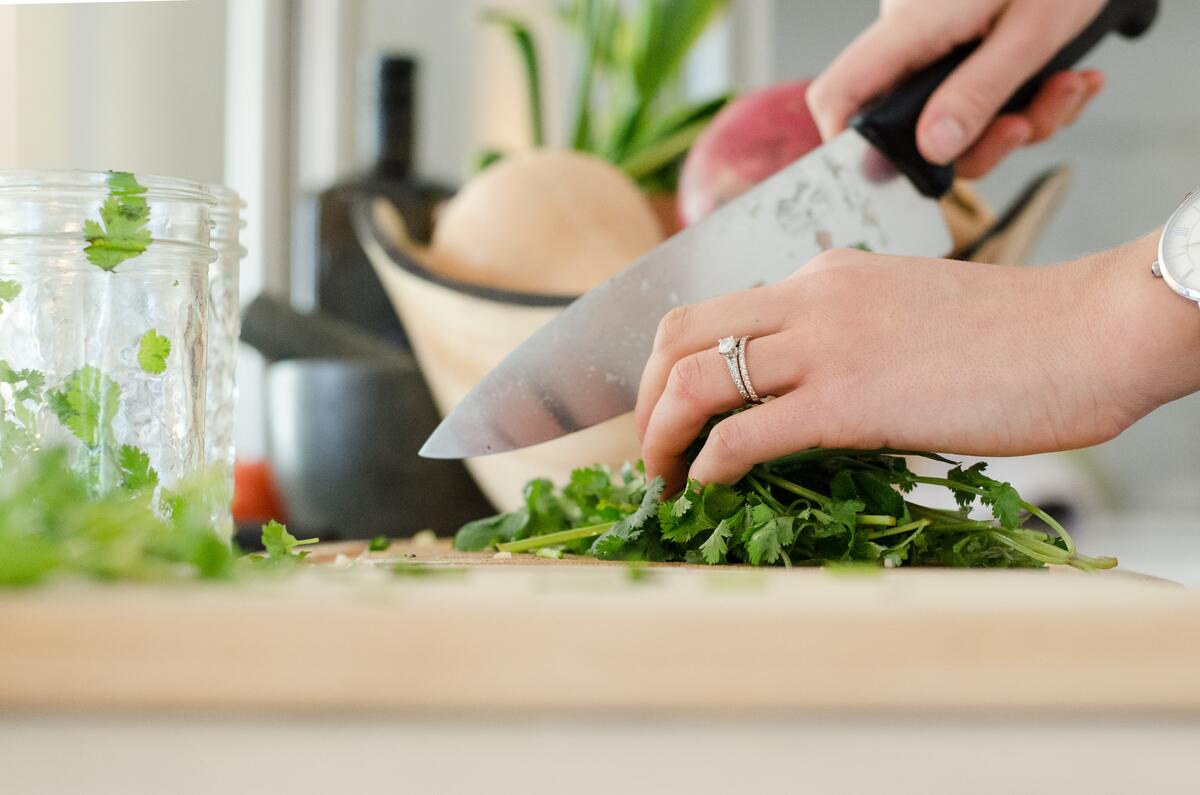 With nationwide lockdowns(1) all over the country, many Australians have had to rethink the way they live and their consumption choices. Its adverse impacts are felt across all areas, resulting in business closures (2) and declining mental health(3). These impacts have caused a ripple effect across all economic and social sectors. For example, the digital habits of consumers have also evolved (4), with consumers understandably spending more time on news sites. But not all impacts are as direct; this effect has also made its way into Aussie's food consumption habits. Brands who identify these habits early have the advantage of engaging in well-thought strategies that can help solidify themselves at the forefront of consumers' minds. This article looks at those habits and some of the actions that brands in the industry can use to gain a more favourable brand presence among their consumers.


Table of contents:
Australia's Food Consumption Trends
There are four major insights on how Aussie's food consumption has been impacted by the pandemic. It includes an increase in home-cooked meals, the need for convenience and more snacking, and discretionary food consumption.
1. The rise of home-cooked meals
It's no surprise that more Australians are cooking at home in the pandemic. Lockdowns and the inability to eat out at restaurants have forced them to focus on home-prepared meals for convenience. IAB Australia and Pureprofile Australian eCommerce September 2021 report, shows COVID-19 has significantly influenced shopping behaviour and within the online grocery sector it has increased by 37% in comparison with last year (5).
The Australian Bureau of Statistics (6) shows that supermarkets and grocery stores have had a significant increase in March 2020 sales, and major Aussie retailers such as Woolworths have recorded(7) a 28 per cent jump in sales from last year – citing groceries and home entertainment as the biggest contributor to sales. Unfortunately, restaurants' revenue has simultaneously decreased by 25.1 per cent from the previous year.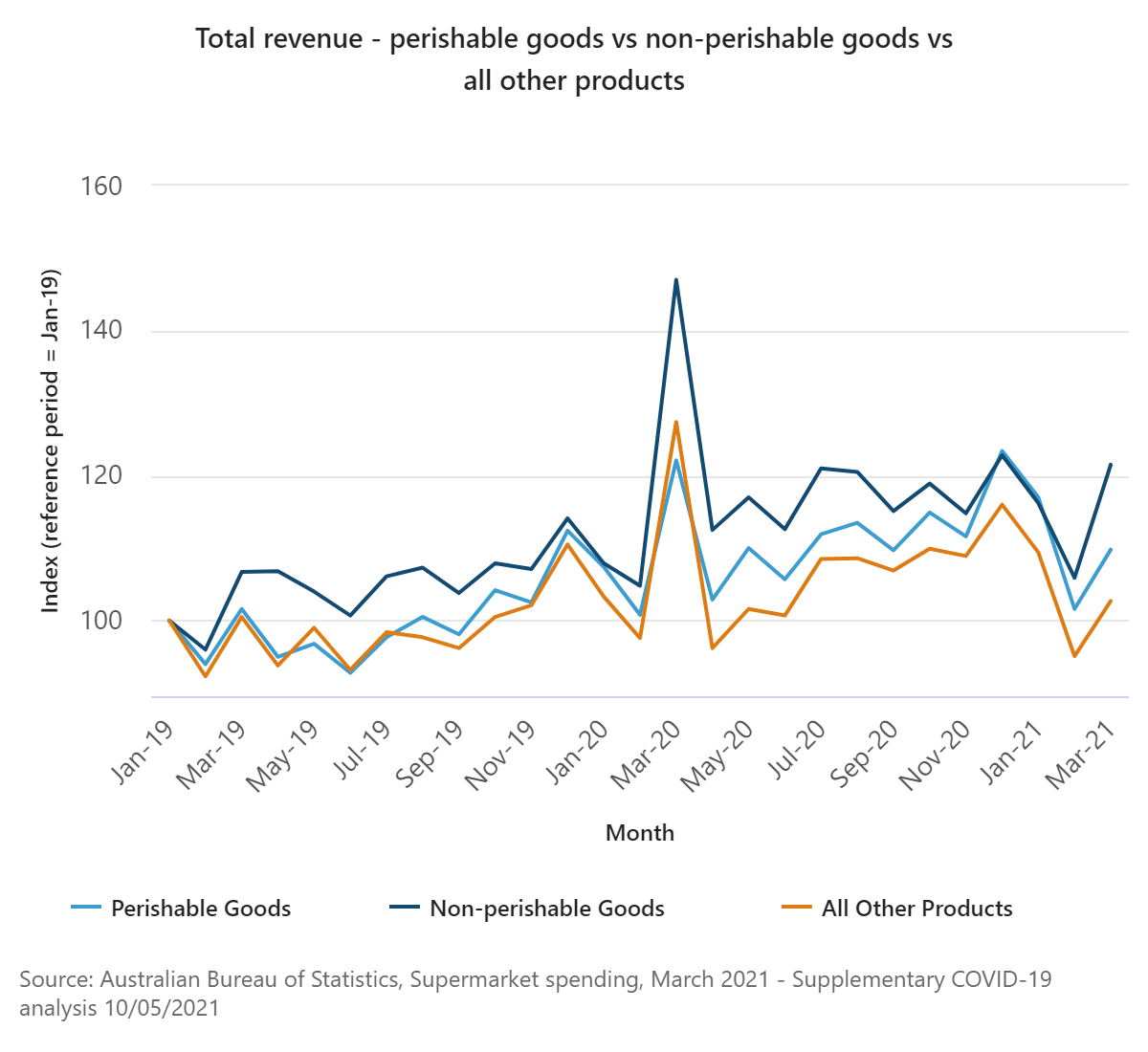 According to Australia's Interactive Advertising Bureau (IAB) (8), trends also show that Aussies are visiting more food and cooking sites, with a 31 per cent increase in time spent on the week of 12th July 2021. This is not a trend that's going to go off anytime soon and one that advertisers and affiliates should factor into their content and future campaigns.
2. Increased Discretionary Foods Consumption
Life in lockdown has caused an uptake of unhealthy foods among Australians. With the stress of the pandemic, people have been turning to snacks and comfort food more than ever. According to an article by the ABC (9), dieticians and nutritionists are worried about rising overweight and obesity levels in Australia due to snacking and poor eating habits from the COVID-19 lockdowns.
Australian dietary guidelines recommend(10) eating more serves from nutritious food groups such as vegetables, fruits, and grains and limiting the intake of discretionary foods with saturated fat, added sugars and salts, and alcohol. However, statistics show a turn in the opposite direction. For example, data from CISRO shows that 61 per cent of Australians in lockdown have increased their intake of junk food and 63 per cent record an increase in snacking.
Besides that, a study (11) by CQUniversity states that more than 26 per cent of participants reported an increase in alcohol consumption. The same survey also reports that 48.9 per cent of respondents have been less active since the 2019 pandemic.
3. The Need for Convenience is Growing
As lockdowns extend, more people are experiencing lockdown fatigue. With this fatigue comes the lack of motivation and a turn to convenience in food. Trends show that takeaway orders and sales from food delivery services have also skyrocketed. According to food delivery company Deliveroo, takeaway orders increased (12) by a record 579 per cent in April 2020, a month in which lockdowns were at their peak. Deliveroo also records that customers were ordering dinner earlier and that Friday night orders now rivalled Saturday night orders – a clear indication of the effects of lockdowns.
Another form of food convenience is the bigger need for ready-made meals. For example, the Australian food subscription service has seen a considerable surge in demand (13) in recent weeks due to lockdown fatigue. While most Australians are cooking from home, they find value in food subscriptions because it eliminates the hassle by planning household meals and delivering the items to subscribers doorsteps.
4. A move towards plant-based diets
In Australia, 2.5 million people consider themselves vegan or vegetarian. Its total number of products with the vegan designation has climbed from 94.4% to 44.1 million from 2015 (14). The Millennial family is credited primarily for this shift through the plant diet movement has no age constraint or demographic limitations. Even people who don't understand Australia's eating habits are aware that information is power – and that knowing how one could benefit from this is the first step in health.
Brand Strategy and Action
Based on the related insights, there are some actionable items that brands in the industry can apply. We break them down into three specific actions.
1. Increase Takeaway Capacity
The pandemic has forced restauranteurs to change their dining-in requirements, as a report by McKinsey (15) states that indoor dining may not return to its pre-pandemic level in years. In order to continue operating, restaurants should increase their capacity for takeaways. This means optimising their restaurant layout for takeaways and drive-throughs. Ideally, restaurants' operations should focus on minimising cooking time, ensuring that the food quality is ideal for takeaways, and getting customers in and out of the venue as quickly as possible.
2. Relook at Existing Business Model
Businesses in the industry should re-strategise to sustain the business in the long run, and this means looking at how they operate. For example, restaurants could negotiate longer-term contracts with third-party delivery companies and divest fixed assets that are no longer useful in their new business model. Reports show a rise in ghost kitchens (16), in which restaurants solely operate in deliveries and takeaways instead of having a physical structure built.
3. Invest in Healthy Ready to Eat Meals
Brands have the opportunity to be advocates of healthy meals and provide the public with an opportunity to minimise consumption of discretionary foods and increase healthy food intake. By including ready to eat meals in their menu, businesses can not only capitalise on a growing market but gain a favourable brand presence among consumers. Brands that offer healthy ready-made meals are proving to be popular in this space, as they provide the convenience needed for customers who do not have the time to cook their meals themselves.
While the pandemic comes with many changes, businesses in the food industry can use it as an opportunity to grow and find a different market with their offerings. If you are a brand looking to extend your business reach online, get in touch with our sales teams at Commission Factory. If you are a publisher looking to promote food brands, join Commission Factory today.
Source
1. Australia's COVID-19 crisis: State-by-state guide to border restrictions and lockdowns
2. Fires, floods and now lockdown: On the coast, businesses are hanging by a thread
3. Covid's mental health toll: one in five Australians report high levels of psychological distress
4. Member Q&A Series: News Media Consumption Trends
5. IAB Australian eCommerce 2021 - The Changing Shape of the local eCommerce and Retail Marketing Landscape
6. Supermarket spending, March 2021 - Supplementary COVID-19 analysis
7. Woolworths posts profit rise due to elevated sales during the coronavirus pandemic
8. Australians Continue To Cook Their Way Through Lockdown
9. People in coronavirus quarantine are comfort eating and this has nutritionists worried about obesity levels
10. Australian Dietary Guidelines
11. Depression, Anxiety and Stress during COVID-19: Associations with Changes in Physical Activity
12. Deliveroo reveals Australia's eating habits have changed because of lockdown
13. Life in lockdown: Ready meal sales double as Aussies are 'sick of cooking'
14. Plant-based diet choices for Australians are no longer a fad
15. Eating out(side): Restaurant dining in the next normal
16. How Covid accelerated the rise of ghost kitchens