Affiliate marketing on Instagram has opened up the doors for brands and influencers to work creatively together. By utilising the power of word of mouth marketing, consumers are more likely to buy.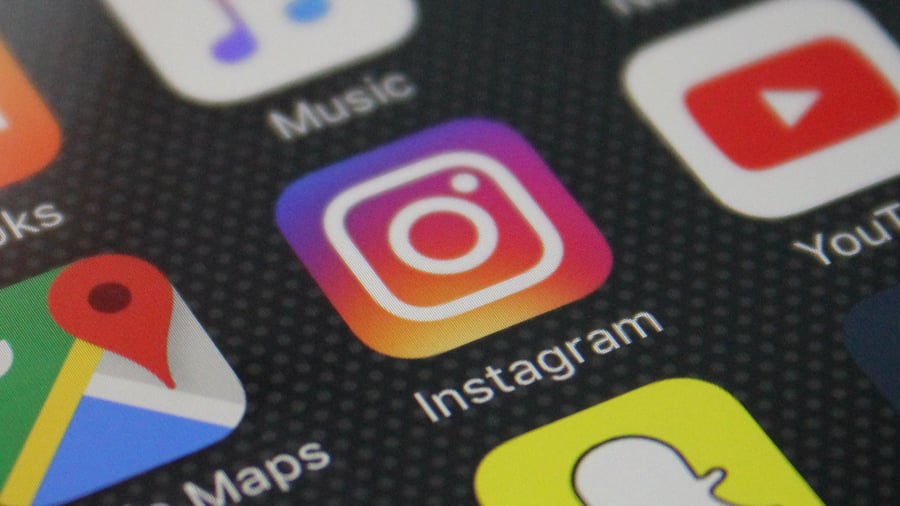 Since Instagram started in 2010, influencers have flocked to the platform to increase their audience, traffic, followers and engagement. With 29% of Instagram's top posts coming from influencers or brand ambassadors, they are dominating the game when it comes to user generated content, and with statistics showing that Instagram has over 700 million monthly users it is now over twice the size of twitter. This isn't something that should be ignored, especially for brands when they are looking at Instagram affiliate marketing strategies.

How does affiliate marketing work?
Affiliate marketing enables an influencer to earn a commission on each sale they refer to a brand's website. The brand needs to be working with an affiliate network in order for a sale to be tracked correctly. It is mutually beneficial for both brand and influencers to work together to try to maximise sales.


The benefits for brands who work using the affiliate model with Instagram influencers.
Brands who work with Instagram influencers on an affiliate basis can expect to see several benefits including increased awareness of your brand.
Increased engagement with your brand
When an Instagrammer posts a product picture on Instagram, they usually tag the brand they are promoting in the comment as well as a link to the specific product. This means that when people are browsing and reading the comments your brand will be on the eyes of potential customers. If they click on the tag, they will be directed to your Instagram page, and if they copy and paste the link to the product you will gain more traffic so it's a win-win situation.
An increase in revenue
Word of mouth marketing is incredibly effective and can have an increased conversion rate of up to 4.5% because word of mouth marketing is more powerful and more likely to lead to a sale. With this in mind, working with an affiliate is a great plan to bolster your marketing budget.
Creating ongoing relationships between bloggers and brands
When an influencer works with a brand and it is successful in terms of generating more sales and more engagement, it is more likely that both the influencer and the brand would be interested in repeating it. This is ideal for brands who don't just want a one-time promotion with a potential new ambassador.
How to create the perfect Instagram profile
Whether you are a brand or an influencer, creating a good Instagram profile isn't as easy as it sounds. In principle it's simple - take a good photo, upload it, add a filter and upload it. However, some of the most successful accounts have taken steps to make sure their Instagram stands out from the crowd so that they can gain more followers, and if they are an influencer, it paves the way for big brands to want to work with them to reach a wider audience.
Your Instagram handle
The first is to choose a good, memorable username so when people are tagging you in their photos on Instagram they don't have to search hard to find you. It's best not to have any strange characters in there too as it can make it more difficult for people to find you. If you have a twitter, the same username can help when people are looking for you. If you are a brand, make sure your Instagram handle is the same as your brand.
Your profile picture
Next, make sure your profile picture reflects you. If you are a business it should include your logo and not a photo of yourself. If you're an individual, generally speaking a head shot will do the trick.
Your privacy settings
Check to see that your Instagram is accessible to everyone. If you set your account to private then you have to approve each person who wants to follow you, and they can't see any of your images until they have been approved, which will slow down the whole process of gaining followers.
Your bio
Make sure your bio includes some good information about you or your company - you have 150 characters to show off what you're about. Make sure you include your website link, and a way of contacting you as well - this is important for influencers, and also brands. At the moment it isn't possible to search bios for keywords and hashtags, so don't worry about using those in your bio.
Captioning and geo-tagging
Include relevant information about the photograph and ask a question to your followers. This is important to drive engagement to your posts and it gives people the information they are looking for. Geo-tagging can help when customers want to find out where something is. A blogger utilising geo-tagging might include where they are in the photograph, while brands should geo-tag store locations to make it easier for people to find.
Tagging
When you are posting a photo make sure you use relevant tags. Including hashtags means more engagement and likes. To find the best tags for your content you need to research your audience to find out what hashtags they are using on their posts. Posting the most popular tags won't necessarily help you in the long run. For example, a travel blogger should have travel related tags. If they were to include a hashtag about vitamins it wouldn't necessarily fit with their content. If you include a hashtag that doesn't fit with your niche, people will be less likely to engage with you.
Be responsive
If people comment on your picture make sure that you like their comments and reply to them, especially if they are asking a question so you can start a conversation. Some of the best brands on Instagram engage with their users on a day to day basis.
Include your URL in the comments
When people are following you, they will usually find your images on their news feed, instead of going directly to your page. This is why it's important to include your link below the picture so that you can drive more traffic to your page, or to a specific product page.
If you are a brand make sure you tag your products
Tagging your products on Instagram makes them shoppable to your followers. It allows you to include up to 5 products in one image, and the pricing will be displayed for your visitors. When they click on the link it will take them through to the product page, which can lead to a purchase. It's a great way to boost sales.


Key tactics and strategies for affiliates on Instagram
If you are an influencer, generally speaking it is good to work with brands that fit with your audience. Otherwise a post will look like it's out of place in your Instagram feed and could lose you followers, or cause people to write negative comments on your post.
1. Create a page on your website to shop your Instagram and include it in your Instagram bio
This is one of the best ways for influencers to get their traffic to convert to sales. If your Instagram is full of beautiful lifestyle images, that people are curious about, then by letting them know they can shop these items is key. @sheshopped has done this on her Instagram and the page on her website has all of her shoppable Instagram photos, and when you click on one, you are given some information on it, and you can click through to the store.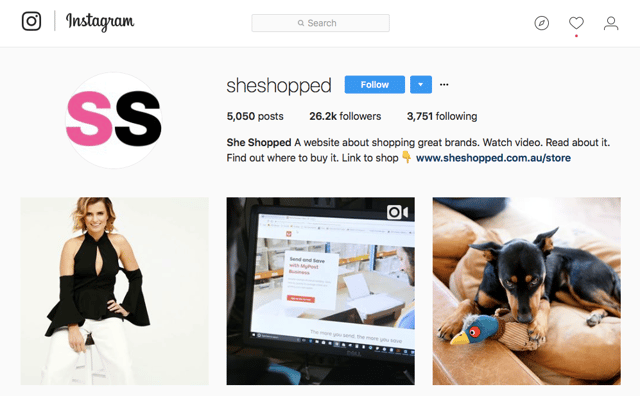 2. Utilise coupon codes
Coupon codes have always been an effective way to get people to buy something. Influencers like @cassieandrewsstyle has a product photograph, and in the blurb she includes a coupon. If it is an exclusive coupon code, then it has more draw because the discount is better than a normal coupon code. Not all coupon codes require a click to be tracked by an affiliate network, which is great news for these affiliates who want to promote an exclusive code but don't want to include a link.


3. You don't always have to make selling products a focus point
Travel blogger @Anna Everywhere has an Instagram full of stunning photo shoots in amazing locations around the world. She is incredibly stylish, and many people send her messages asking where she buys her clothes, so to help with that - even though this is not the focus point of the picture, she will include a link to the product below the image. The image below is from Waikiki, and she mentions her bikini after everything she has to say about the location. She also doesn't link to products in every single post that she does.


4. Shoot your own images
This might sound like a given, but it looks better if you can do your own photo shoot in your own style - it goes back to the word of mouth marketing. If you are the one wearing the product or have styled the picture yourself, it is more genuine and more likely to lead to a sale. @victoriama9 is a great example of this - it's clear in the images that it's her wearing the outfits and not a photo from the brand.


5. Use Instagram stories to highlight the brand you're working with
Since the introduction of Instagram stories was released in November 2016, it has become incredibly popular as a peek into the day to day lives of some of the most popular Instagrammers out there. Anything that gets posted lasts for just 24 hours. @sheshopped posted about creating pretty ice cubes for her Marks and Spencer Australia photo shoot the next day. This lets people know to expect something new on your Instagram the next day to highlight that brand and piques people's curiosity.
6. Work on a niche and use Instagram to bolster your community
If you focus on a niche that has a highly engaged following it is more likely to be successful. @afterpay obsession is one of those affiliates. It is for people who want to shop at stores that offer Afterpay. If a brand has any great promotions, they will let their users know so they can grab the bargain and pay in installments. They have a very active Facebook page but they use their Instagram page to highlight products, but also to encourage brands to work with them.


7. Create a blog post that works alongside your Instagram post
To make the most of your followers and to increase the likelihood of someone going on to buy, a blog post can help bolster it - this works particularly well with beauty posts, or travel and lifestyle posts. You can include it in an Instagram story, or as part of the post advertising the product.
@husshsales does this on a regular basis.



8. Run sponsored posts to boost your sales
Sponsored posts on Instagram can be a great tool to increase your followers, and engagements on specific posts. If you have a coupon code, or a working on a collaboration this can be a good way to increase sales. You can target your audience to specific demographics including location, interests, behaviours and purchase intent which makes it easy to find the people you are looking for.
9. Run paid search and direct it to your Instagram page or post
If you want to get more followers, or more clicks on a specific post, it is possible to run paid search to your Instagram page via Google Adwords. In order to do this you need to make sure that you keep your conversion rate and budget in mind, and that you do your keyword research properly.
If all of this has convinced you that you want to start as an affiliate influencer on Instagram, or if you're a brand and you want to recruit some influencers on an affiliate basis remember some of the key points - make sure that your Instagram profile stands out from the rest, work on developing good relationships with the people you want to work with and make sure you have a strategy and clear expectations that work for you both. This way neither of you will be disappointed and you should be on your way to creating more revenue.