Content creation has evolved into a viable career option in the last decade. The

top 50 creators

across Instagram, TikTok, and YouTube had more than 1.9 billion followers in 2022. The aggregate earnings of these individuals exceeded $570 million.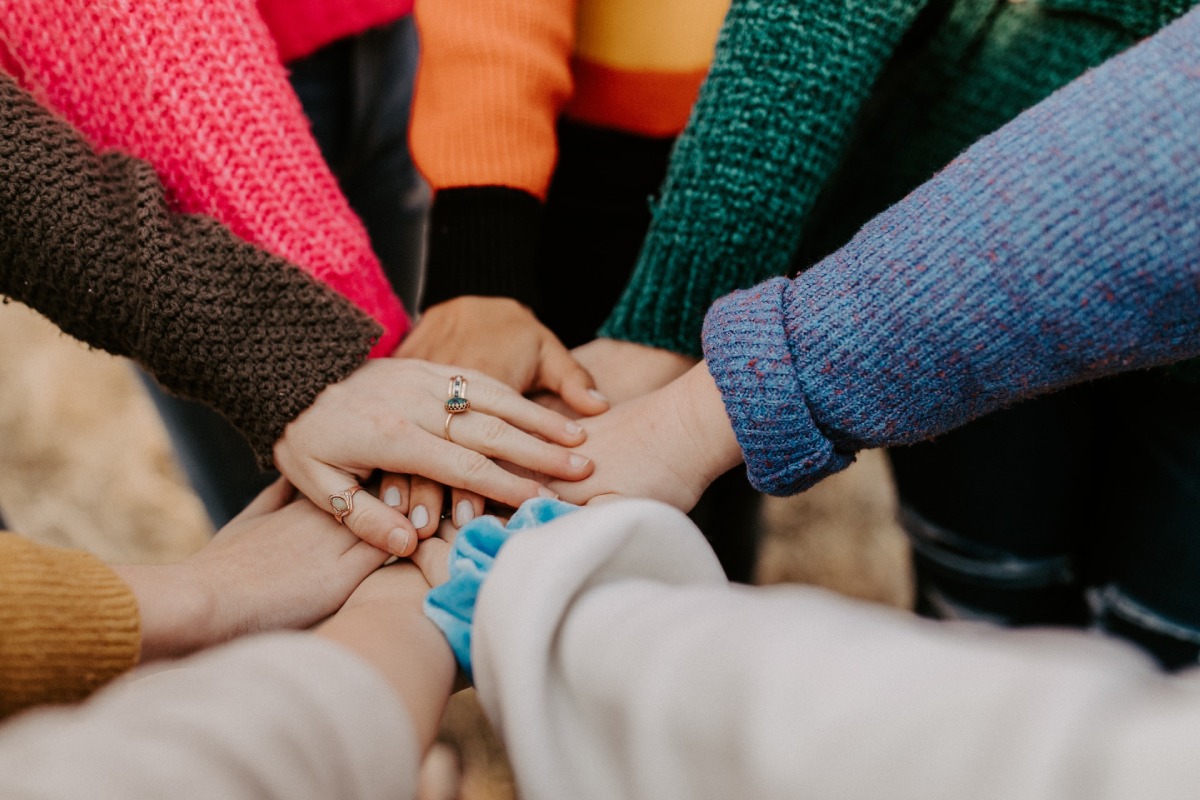 The content creator economy is also forecast to reach a valuation of $480 billion by 2027. The lure of success on social media is attracting more people to this field, with over 200 million content creators reportedly vying for the attention of 4.2 billion social media users.
Content creation is a complex business that combines entertainment with marketing. A dedicated community of followers unlocks multiple income streams - either directly through gifts, donations, and subscriptions or indirectly through advertisements and brand sponsorships.
Naturally, competition is fierce and getting more intense - something we discuss in more detail in our guide to social media predictions for 2023. Given the competition, mastery of community building is essential for survival and success in this field.
Business history is rife with examples where investment in community building has paid rich dividends for some of the world's largest brands.
In the 1980s, Harley Davidson avoided bankruptcy thanks to its decision to pivot into a brand that caters to its community of riders. Today Harley Davidson inspires strong brand loyalty among its legion of devoted followers. Similarly, video game retailer GameStop was in terminal decline when a group of online fans/investors decided to back its stock, leading to a reversal of fortunes.
With this in mind, we explore 10 proven and eminently practical community building strategies for content creators in 2023.


10 Proven Community Building Strategies for Content Creators
Communities evolve over time when individuals sharing common interests congregate in a space, interact with each other, and gradually develop trust and a sense of belonging. This is not something that can be created or replicated overnight.
However, creative content creators can accelerate this process by adopting a smart community strategy. Here are 10 such proven strategies to help you grow your social media channel and cultivate a community of followers:


1. Identify a Niche and Persona
Identifying a niche and persona is the first community building strategy. Extreme specialisation and segmentation are the norm in content creation these days.
Within the video game streaming segment, Mark Edward Fischbach, popularly known as Markiplier, has one of the largest gaming-focused YouTube channels. While he gained popularity through sharing his jump scares at horror games, he has built on this success by branching out into original content and also his own clothes line.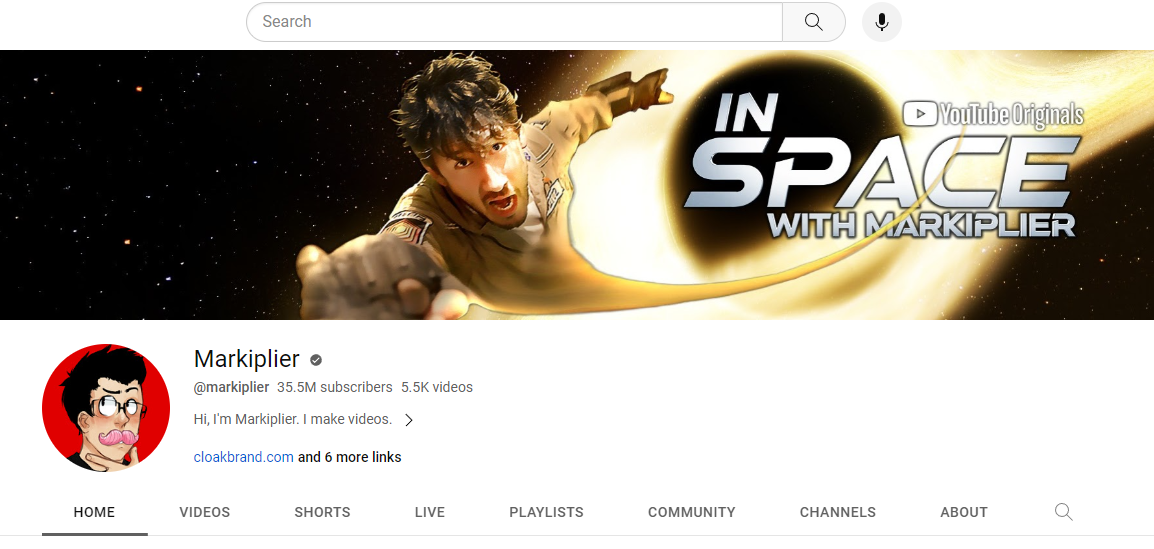 Gianluca Conte, better known as ItsQCP, is famous for his aggressive persona while cooking exclusively Italian dishes in TikTok videos and YouTube shorts.
Similarly, when it comes to niches, creators who dive down into smaller sub-categories tend to build stronger, more engaged communities around them. Keeping viewers engaged is easier when the channel is focused on a particular niche or target audience. Once this community building foundation is in place, then it's time to look at diversification opportunities.


2. Focus on Quality Over Quantity
Content creation for social media requires balancing quantity with quality, a reality most creators are acutely aware of. But in the race to garner high view counts, many channels make the mistake of choosing quantity over quality.
In 2023, this approach backfired spectacularly for the Linus Media Group, a leading technology review channel with more than 2 million subscribers. As the company tried to produce dozens of videos every week, the heavy workload led to factual inaccuracies, lapses in judgement, and even accusations of toxic workplace culture.
Taking such an approach can erode a creator's credibility over time and hinder attempts to grow a loyal community. Quality content is one of the primary reasons why people invest their valuable time in following a creator. A no-compromise approach to quality control is essential for long-term growth.


3. Reply to Audience Comments and Customer Feedback
Communities are built and reinforced through constant interactions between the various participants. To impress viewers and convert them into followers, content creators have to go the extra mile in engaging with them. For instance, something as simple as saying "thank you" in the comments section to compliments received from followers can go a long way in cementing the bond between content creators and their audience.
Moreover, with the arrival of social media automation tools, there is no need to manually respond to every comment or direct message (DM) from a follower. Instead, creators can focus on engaging in meaningful chats and discussions with those individuals who post more substantive comments and insightful feedback.
This habit creates an aura of authenticity and accessibility that will help the channel stand out in a crowded space. This is especially critical for attracting newer demographics like Gen Z. Studies have revealed more than 90% of Gen Z content consumers view authenticity as extremely important.


4. Use Interactive Content for Marketing Messages
Polls, surveys, and giveaways are examples of interactive elements used by content creators to drive up audience engagement levels. Surveys deliver valuable feedback and ideas for future content. They also help the audience feel valued and heard.
Contests and sponsored giveaways are mutually beneficial arrangements for both audience members and content creators.
The #giveaway is a popular with brands and content creators as a means of promoting themselves on Instagram and X (formerly known as Twitter).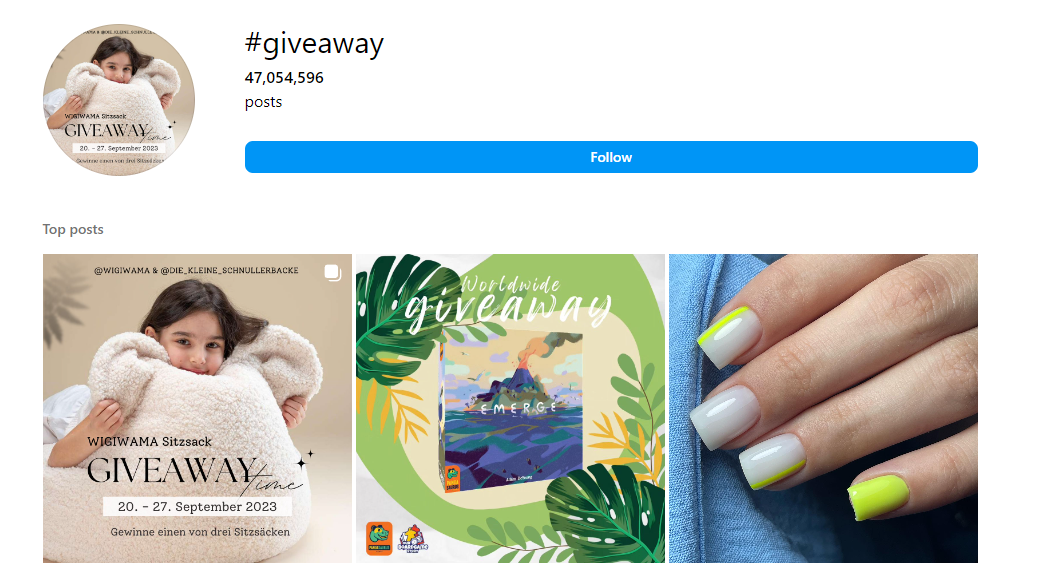 Gamification - the application of game-inspired mechanics - is another important community building strategy that can boost engagement levels.
Gamification has been proven to drive engagement in non-gaming situations such as the office, classrooms, retail, and social media marketing campaigns.


5. Host Regular Q&A Sessions
Live Q&A sessions can be highly effective on platforms such as YouTube. Popular PC hardware and tech review channel HardwareUnboxed routinely attracts more than 100,000 views on its weekly Q&A sessions.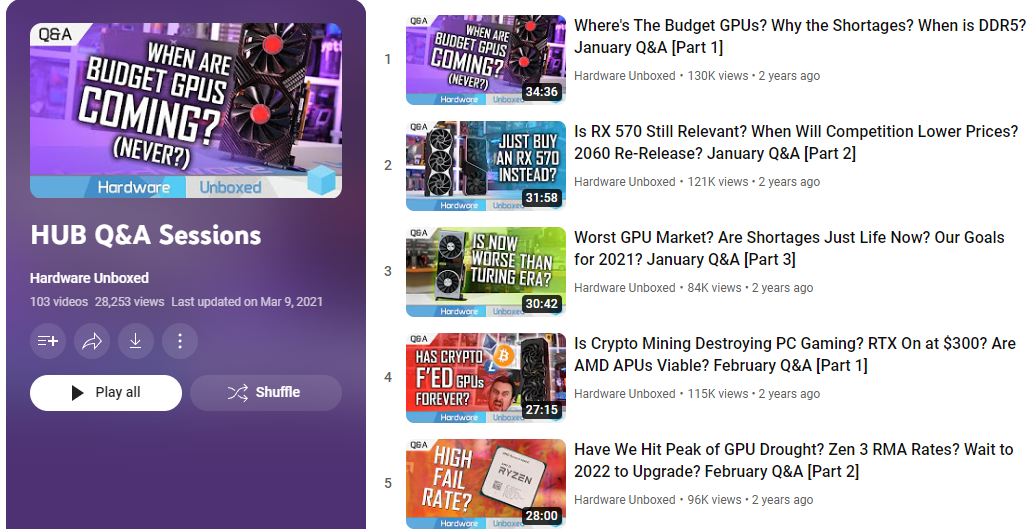 Community building efforts or initiatives such as this help create a buzz of activity on the channel and foster deeper connections between community members and the content creator.
Information gained through these sessions often helps community members make better purchase decisions - an aspect that businesses value to a high degree. Answers from domain experts provide tangible value to followers.
Creators can leverage this to gain lucrative partnership deals with brand sponsors in their particular niche.


6. Encourage User-Generated Content for a Strong Community
User-generated content (UGC) can include memes, artwork, GIFs, and other digital content created by community members. Often, these things reference the content creator or their creations either directly or indirectly.
Creators can incorporate such submissions from community members into their channels in myriad ways.
For instance, the Bad Friends podcast, hosted by standup comedians Bobby Lee and Andrew Santino, adorns the studio walls with humorous art submitted by followers.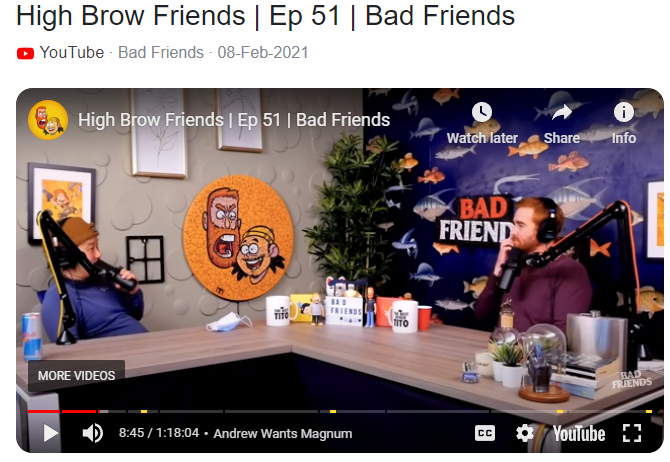 Other tactics to encourage UGC include highlighting selected content during free live stream events, contests with special prizes, service giveaways, and partnering with the members to sell merchandise.
Irrespective of the method chosen, UGC helps foster a sense of community and builds trust between the content creator and community members.


7. Leverage Other Social Media Platforms in Community Building
Most users have accounts on multiple social media platforms. It's standard practice for most business organisations to maintain a presence on at least the top four social media platforms - Facebook, YouTube, WhatsApp, and Instagram.
In addition to their primary platforms, most content creators also maintain a presence on other popular social media networks.
While Charli D'Amelio rose to fame through her viral dance videos on TikTok, she is also extremely active on other platforms including YouTube, Instagram, and Triller.
Content creators seeking to build an online community cannot afford to ignore this trend. A multi-platform approach makes it easier for community members to stay in touch at all times. However, care must be taken to avoid excessive cross-posting - sharing repetitive content across different apps. This can lead to content fatigue among users, as they are exposed to the same content when they switch between platforms.
At the same time, it's worth noting that some platforms are better suited to a particular niche than others. For example, content creators focusing on the gaming space will find a stronger community on Twitch and YouTube. Influencers that focus on health and fitness, lifestyle and fashion will find it easier to build audiences on Instagram and TikTok.


8. Maintain a Consistent Schedule of Valuable Content
Creating and sharing content regularly and according to a consistent schedule goes a long way in helping foster a dedicated community. This is because with time, audiences become used to receiving content at certain intervals.
In the pre-internet era of broadcast television, cable channels aired their content on a consistent schedule. This allowed the audience to tune in on time and catch their favourite shows.
While content consumption patterns have moved beyond time constraints, maintaining a schedule still goes a long way in helping with audience retention as it brings an element of predictability. While maintaining a consistent output is important, the frequency of this output depends on the type of content and channel it is meant for.
Instagram influencers may find it easier to upload multiple posts daily. Meanwhile, a YouTube channel known for producing long, well-researched videos may require several weeks to produce one video.
For instance, Kurzgesagt is a German team of content creators specialising in animated videos with a deep focus on science and philosophy. While the team only averages two or three posts per month, each post averages more than 5 million views.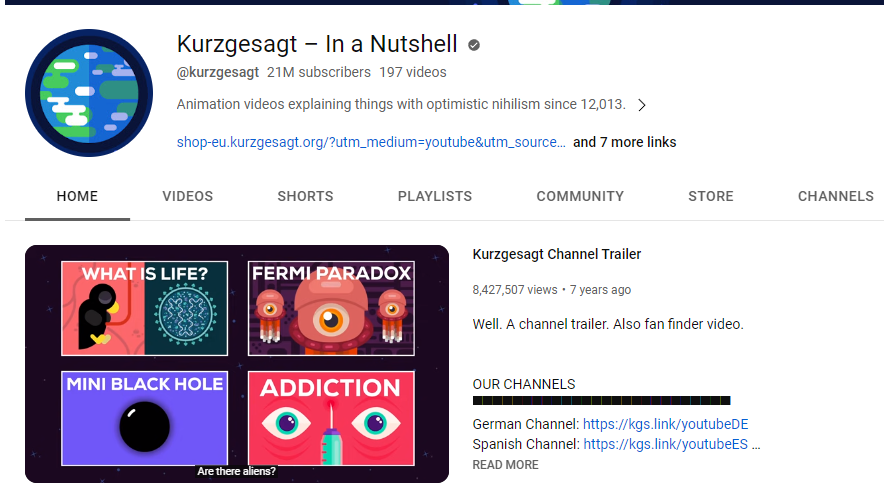 Generally speaking, influencers and content creators may deploy different strategies to build engaged communities. For readers who aren't sure of how the two differ, our in-depth guide on content creator vs influencer explains the topic in detail.


9. Be Prepared to Moderate Discussions of Community Forum
Left unmoderated, social media forums can quickly devolve into a maelstrom of toxicity and bullying. Studies indicate that at least 40% of all social media users face routine online harassment. Creators have a certain level of responsibility to their audience on these platforms.
Setting clear guidelines for all forms of community interaction is a good starting point. Larger communities often require a team of moderators and dedicated community managers for efficient community management to keep things under control.
Live broadcast streams and live chat are both activities where the need for timely moderation is acutely felt. All major platforms including Instagram and YouTube now offer content creators the option to add moderators to keep an eye on audience comments.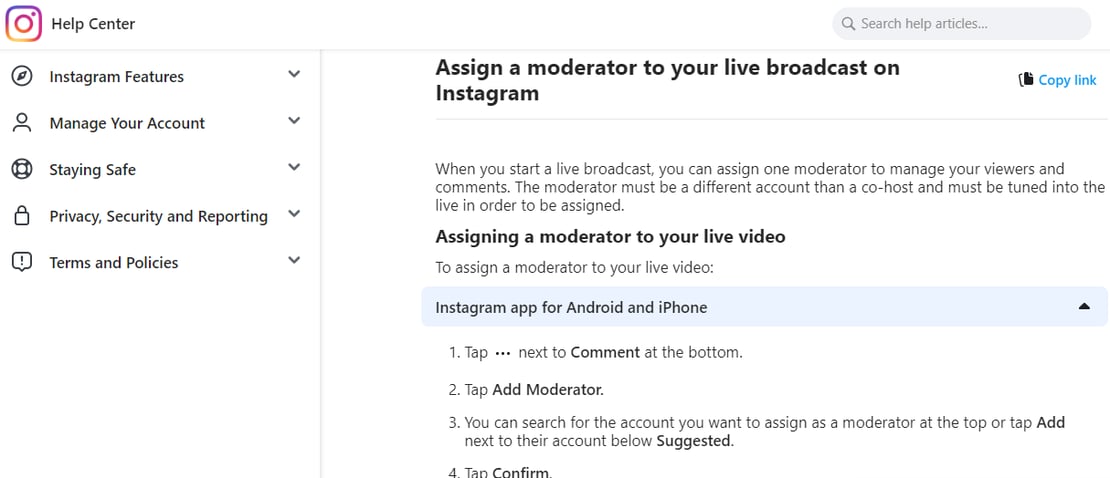 10. Find Ways to Give Back to The Community
Giving back to the community not only enhances a content creator's image, it also makes the audiences feel better, knowing that at least some part of the revenue earned by their favourite content creators is going into good causes. With time, this helps build a strong brand community.
MrBeast is a great example of a successful content creator whose entire brand is built on the idea of giving back to his community and society at large. He even has a website dedicated to philanthropic activities such as free cataract surgery, and daily meal kitchens.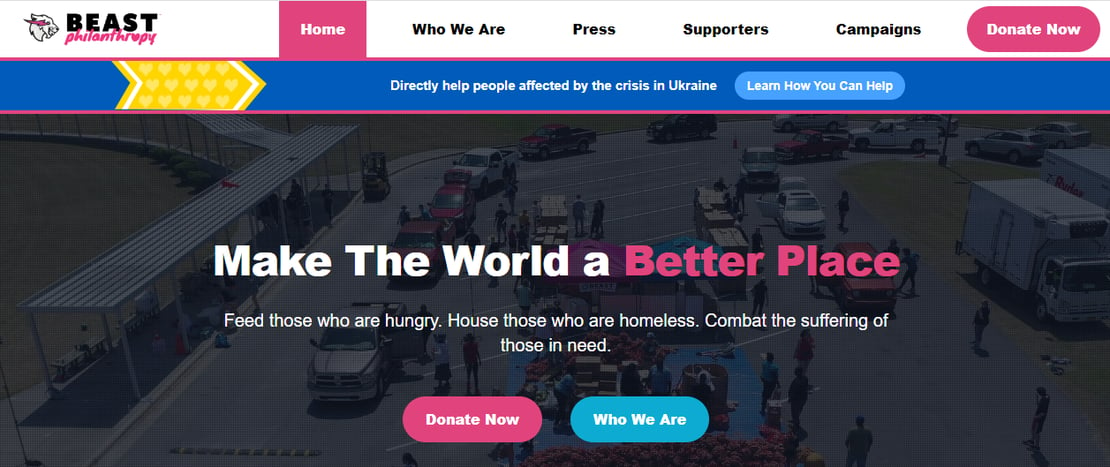 Content creators who emphasise sharing real-life goodies with their audience can expect faster growth in their audience-based communities as the word goes around.
Setting aside a portion of the revenues for charities is another common tactic that can work wonders. For added impact, creators often let the audience decide the recipient of such donations.


Final Thoughts
The power of fandom is already well-established in both online and offline markets.
However, despite the transformative potential of communities, they are not for every influencer or publisher. The cost of building a community the right way can often become prohibitively high. It also entails a substantive investment of time and effort, which can take a creator's focus away from their core function of creating great content.
The strategies presented by us here represent affordable and actionable measures that will help even smaller content creators get a foothold in the crowded market.
---
Commission Factory's mission is to help brands and content creators to reach their full potential through affiliate marketing on Instagram and other major social media platforms.
We are APAC's largest affiliate platform, with more than 800 of the world's biggest brands as our partners. We offer performance marketing services and tools to create stunningly effective ad campaigns. Content creators who join our robust network of publishers and influencers enjoy a host of benefits.
Connect with the Commission Factory team to learn more about how we help brands and content creators build and grow their affiliate marketing strategies.


References