It's not enough to just start an affiliate program, are you also monitoring the right KPIs?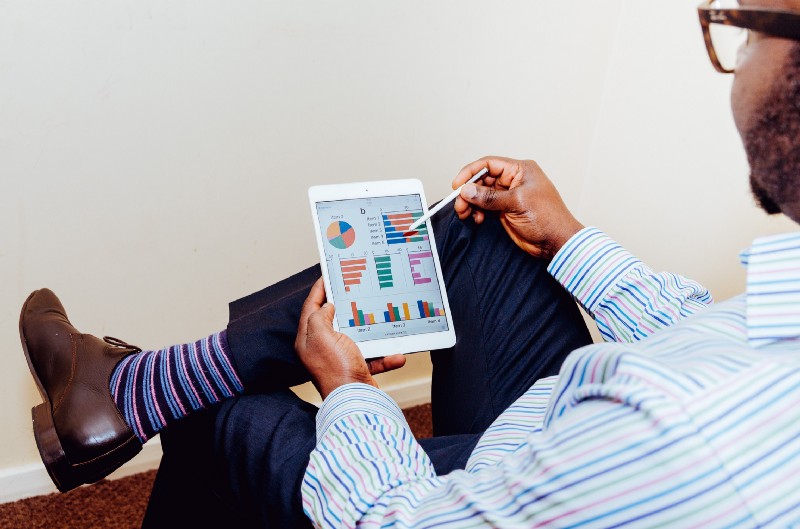 Big data has changed the face of affiliate marketing. Marketing managers are now able to track the customer journey better than ever before, following every conversion and determining which partners are responsible for every sale generated. It's easier than ever to evaluate each partner and channel for profitability and growth.
Yet failure to act on that information leads to missed opportunities. Lack of action on data insights is the same as not having the data at all. If affiliates are not plugged in and excited about an Advertisers program, they may move to another that offers more incentives, more products and greater opportunity.
Falling Back on Proven Paradigms
Another part of the puzzle is that many program managers are relatively inexperienced, still gaining the knowledge and skills they'll build on as they progress in their digital marketing careers. Rather than use big data analytics to help create a diversified portfolio, they may fall back to using a limited number of publishers to meet quarterly sales goals. While it makes logical sense on the surface, this approach can limit your program's growth over time.
By analyzing a broader set of metrics beyond monthly and quarterly sales, you can make your program stronger and more adaptable to market changes. Let's look at a variety of KPIs that can provide more diversity and depth to your affiliate program, helping ensure its long-term health and profitability.
When evaluating KPIs, try to look at those that provide real insight instead of broad views. For example, the percentage of active affiliates, affiliate network size and number of clicks to convert a sale are KPIs that pose challenges. Active affiliate numbers can easily be misrepresented, number of quality affiliates should be used instead of affiliate network size, and number of clicks to sale conversion should be fine-tuned to reveal where the click came from and the effectiveness of the publisher.
Powerful Metrics
Here are KPIs you should be monitoring closely:
New and existing publishers and customers engaged
Return on advertising spend (ROAS): While ROI is the bottom line, ROAS can help grow revenue and reveal incremental conversion results.
New vs. Return customers: Commissions can be adjusted to promote affiliates good at bringing in new faces.
Percent of sales from each channel: Increases will help you get the funding to extend progress here.
Revenue growth: This is the ultimate goal, along with profitability, but don't sacrifice brand equity for revenue gains. It will come back to bite you.
Conversion rates: The percentage of customers an affiliate sends to the site who end up buying products and services.
Affiliate trends: Monitor the number of affiliates you're working with, which ones are active, and the amount of sales they bring in.
Average order value: The total worth of an average order. Addtionally drilling this down by affiliate type can yield more detail into their influence on driving up the order value.
Average earnings per click: Divide the affiliate commission by the clicks generated.
Tenancy and CPA customer cost
Cost per sale: How much spend was allocated to a campaign, and what was the profit margin.
The trick is to decide before a new marketing program what you are trying to achieve. Leads, conversions, cost per acquisition, return on ad spend and revenue goals are the usual starting points. But your plan should also include non-revenue KPIs such as social media statistics (comments, shares and likes), buying intent metrics (shopping basket activity and store locator) and first-time visitor traffic.
Attribution Statistics
This is your opportunity to use the big data tools at your disposal. While the affiliate that sends the customer to the brand's website gets credit for the sale, affiliates contribute in other ways as the prospect moves along the sales funnel. Look at advanced attribution metrics to measure the marketing touches that help lead to conversion. These include direct visits to the brand site and organic search. By moving beyond the final click for the sale, you can get a much better picture of the entire conversion funnel and evaluate the effectiveness of each affiliate and how it might contribute to the final conversion.
Once you've determined the KPIs you're going to evaluate, it's vital to optimize the system. Over time, you'll be able to figure out what the most valuable affiliate partners are. Not only will you determine the best players, it'll be easier to ideate better message-to-market creative campaigns.
Portfolio Blend
Affiliate program managers must constantly change the makeup of their partner portfolio, introducing new publishers and technology vendors, always looking for fresh voices who can introduce new clients to valued brands. Monitoring the KPIs above gives you the best chance of achieving these objectives.
The world of affiliate marketing is constantly changing as new technology and ideas move through the industry, changing best practices and approaches. By expanding the traditional metrics of affiliate marketing success to include a broader view of growth, you can build a stronger program and ensure long-term brand equity in the process.