This Earth Day, Commission Factory highlights the efforts of our sustainable fashion brands and renew our commitment to sustainability.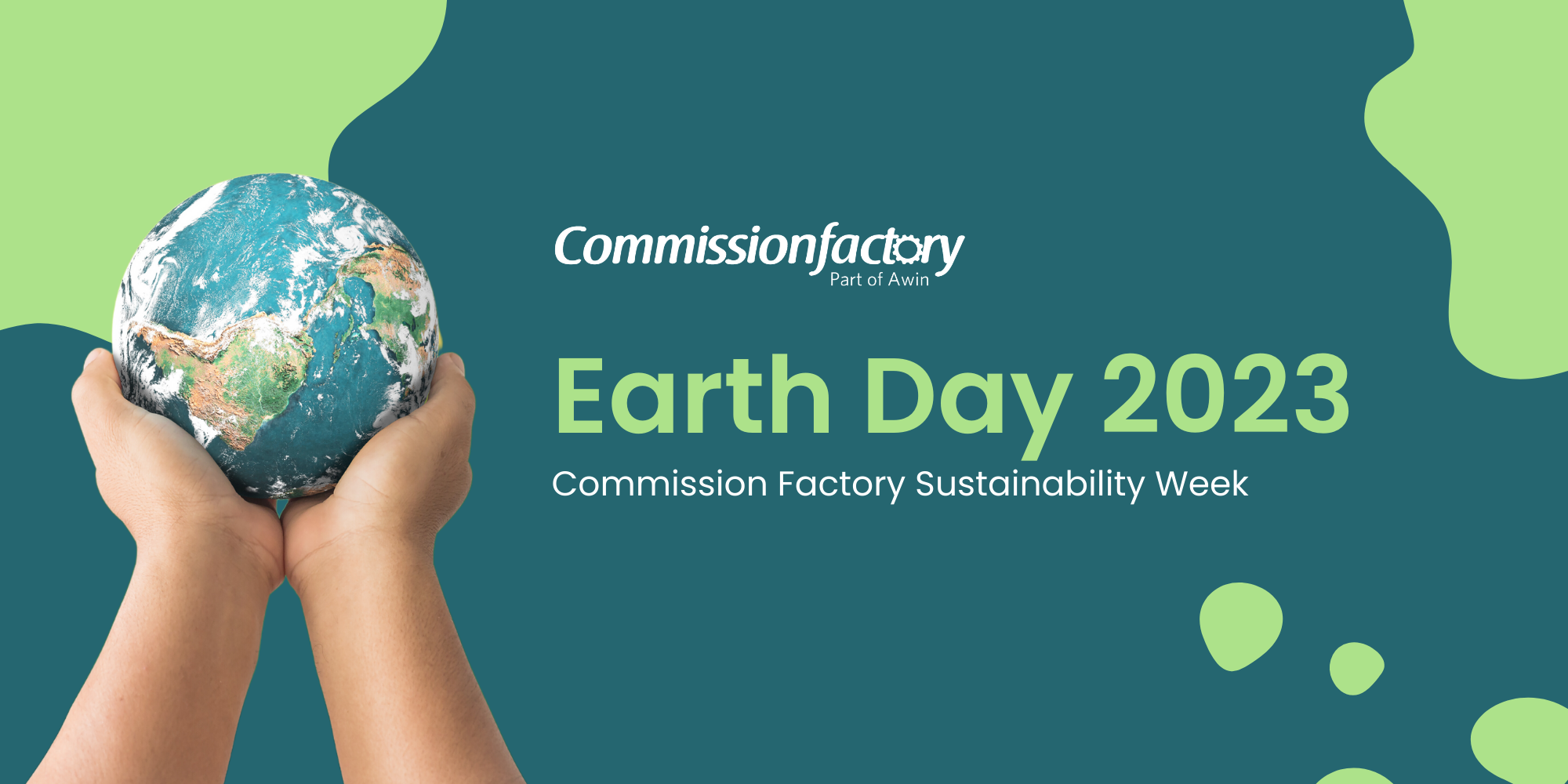 Earth Day is celebrated on the 22nd of April, and it shines a spotlight on how much work is still needed to protect Mother Earth. It's a day collectively celebrated by businesses, governments, and individuals to demonstrate support for environmental protection.
This Earth Day, we look at some of the reasons why sustainability is important and highlight some of our advertisers who incorporate it in their business practices.


Sustainability in the fashion and beauty industry
The fashion industry is one that produces significant waste and pollution to the environment, especially since the introduction of fast fashion. According to EARTHDAY.ORG, here are some of the common ways in which the production of garments hurts the environment:
Production and discarded waste that ends up in landfills that pollutes the air

Overconsumption has led to more clothing and makeup items being bought and thrown away

Fashion production (including manufacturing and supply) would account for 26% of all carbon emissions by 2025

During production, toxic dyes and heavy metals that are released to rivers and seas can cause biodiversity loss
Australians buy almost 15kg of clothes yearly, most of which end up in landfills. Commission Factory is passionate about the planet, and we're committed to doing our part in creating sustainable practices in our company.
For example, we've partnered with charities like good2give and cover any administrative costs when staff donates to a sustainable charity of their choice. We've also partnered with Ecoactiv and Upparel, allowing our staff and partners to recycle any used electronic items and fabrics at our Sydney Office.


Our sustainable advertisers
We're grateful to be working with some of the top sustainable advertisers in the fashion and beauty industry. Here are some of the sustainable brands we partner with.
ECO. Modern Essentials is committed to preserving the environment across its entire supply chain and operations, as well as enhancing its community's health and well-being. Through its eco-friendly packaging, the company has saved over 17,851 plastic inserts and 5,075 plastic bottles from ending up in a landfill. ECO. Modern Essentials has also recycled over 282kg of products through its Recycling Program with Terracycle.
Bhumi's bedding, bath, and apparel products are made from GOTS Certified Organic Cotton in Fairtrade mills and factories. By improving its manufacturing process, the organisation reduces harmful greenhouse gas emissions by 52% compared to conventional cotton. The company also works in pesticide-free soil and uses zero toxic dyes to improve its carbon and waste footprint in the textile industry.
Bared Footwear is Australia's first B Corp Certified footwear label, setting a high social and environmental standard for footwear. The organisation has donated $95,000 to Greenfleet to plant thousands of native species and offset over 5,380 tonnes of carbon. They also work with Save Our Soles to encourage customers to recycle their shoes.
Ovo Energy provides consumers access to affordable and accessible renewable energy. Founded in 2019, the company actively mitigates the carbon emissions linked to its operations and is part of the Climate Active Network. The company also contributes 50 cents per customer each month to the Foundation for National Parks and Wildlife (FNPW) to aid in land regeneration.
Floraly is a sustainable flower gifting company that sources its flowers each morning upon customer order. In doing so, the company helps minimise flower wastage by up to 90% and ensures that its customers receive fresher flowers. The company also uses recyclable materials in their packaging, and allows customers to offset their own emissions on each purchase. In addition, through their partnership with OzHarvest, the company is able to buy a meal for someone in need with each flower purchase.
esmi is a 100% ethically sourced, vegan, and cruelty-free Australian Made brand, with a range of high quality, exclusive makeup, skincare, and haircare products designed to treat concerns with nourishing formulas. esmi is committed to healthy skin regimes with a 'less is more' approach with no harsh chemicals and parabens, containing active ingredients that are environmentally conscious.
Key Takeaway
Earth Day is a great reminder for us to take better care of the planet, but it shouldn't just be for a day. No matter how big or small, every effort counts in ensuring the future sustainability of our resources. To learn more about Earth Day, visit Earthday.org.


---
Thinking of being an affiliate for our sustainable brands or registering as a sustainable brand at Commission Factory? Get in touch with our team today!