It has been a tough 12 months, but it
has
also made us reflect on a lot of things
. W
e have
not only
reflected on
how we can contribute to
helping advertisers and publishers
,
but on how we can do better beyond our own
business and citizens of the world.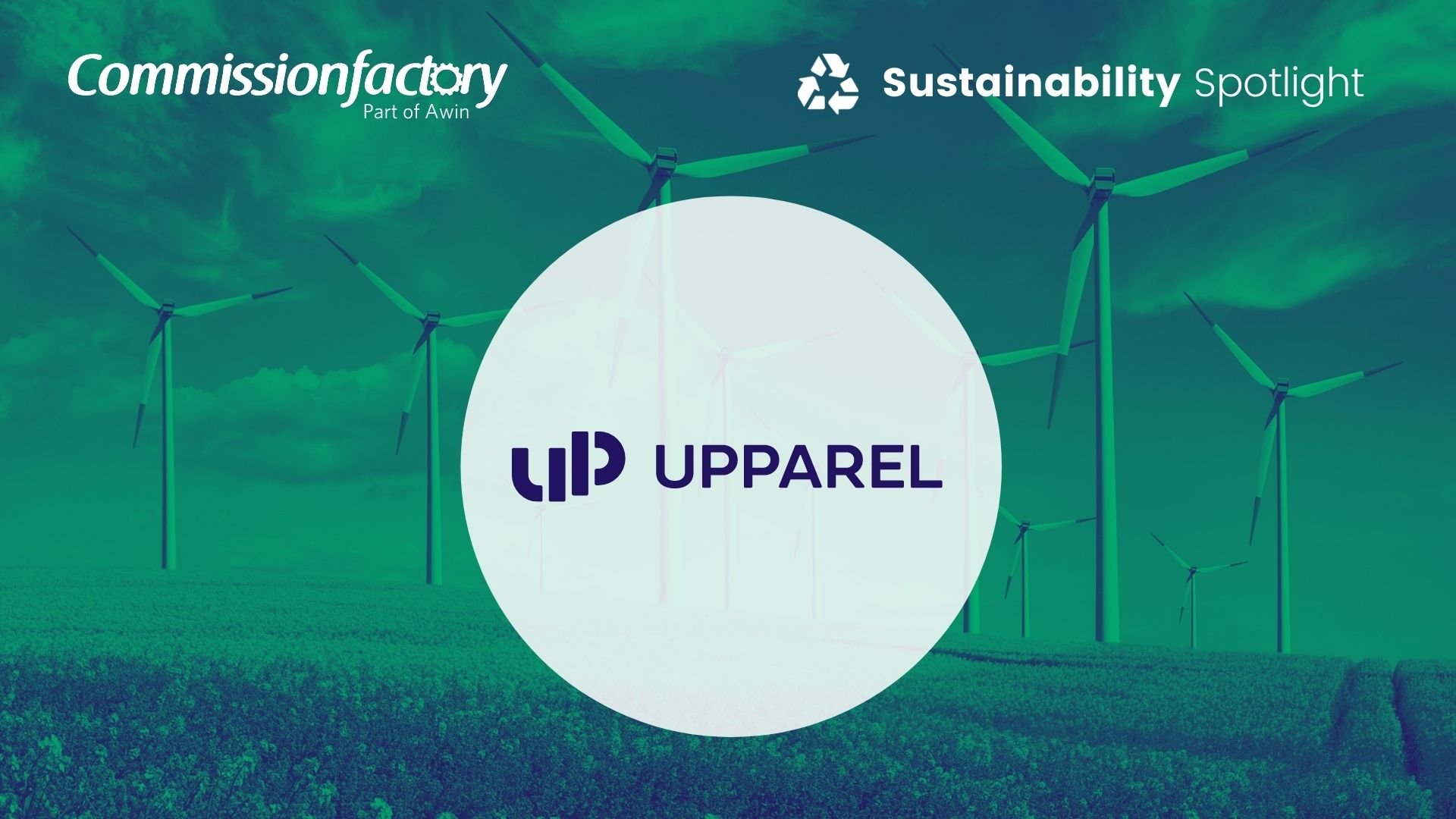 In 2020, Commission Factory introduced a new initiative across the company to do our part in contributing to a better, more sustainable world by partnering with Upparel to reduce textile waste.
How

B

ig is the

P

roblem?
Globally, the fashion industry is the second largest polluting industry, releasing 1.2 billion tonnes of carbon every year (1). In Australia alone, 6000kg of textiles is sent to landfill every ten minutes! This is a huge problem when considering how long these textiles take to break down. Discarded clothing items, such as socks, t-shirts and trousers, can take up to 40 years to decompose, while shoes can take up to 1000 years. In Australia, the average person buys 27kg of new textiles every year and throws out 23kg of old textiles. For our planet, it simply does not add up and defies sustainability. A circular model is needed urgently to drastically reduce this amount. This is where Upparel comes in.
What is

Upparel

?
Upparel, a play on the words 'apparel' and 'upcycling' is a leading textile 'upcycler' in the circular economy. The company started out as MANRAGS, the world's first full-circle sock company, meaning the company took responsibility for the full 'life cycle' of the socks, from production to purchase to recycling. Their model could inspire and help other companies in the industry to avoid overproduction and minimise waste (2). After their initial success, it made sense to expand the company to recycle all textiles and types of clothing, including shoes, to maximise their impact in their mission to tackle the huge problem of textile waste in Australia.
How

D

oes

Upparel

R

educe

W

aste?
Upparel recycles or "upcycles" (meaning to turn an item into something entirely new) old textiles that would otherwise have gone to landfill. The company takes the hassle out of sorting through what can and cannot be recycled by doing it for customers. A person who wants to responsibly dispose of their clothing is only required to make sure they are clean before sending it to Upparel. Upparel will then sort it and select what can be distributed to those in need, repurposed, or broken down and made into something new. Some examples of how they repurpose items which are too far gone to redistribute include using old textiles as stuffing for dog beds and using the rubber soles of old shoes to make new ones.
Upparel have partnered with organisations such as Save the children and Sacred Heart Mission to ensure those who are most in need benefit from the redistribution of recycled clothing. Many clothing items thrown out by Australians are as good as new. In fact, 65% of all items they receive are redistributed to people in need and the remaining 35% is evaluated for how it can be upcycled into new items or recycled (3).
What is Commission Factory

D

oing to

H

elp?
Commission Factory have partnered with this leader in the circular economy to help collect textiles which would have otherwise gone to landfill. Leading up to the 28th of April, Commission Factory is doing a collection of all textile items from our team, our clients and our partners which otherwise would have contributed to Australia and the world's huge textile waste problem. We are saving textiles to be repurposed and given a new lease on life, or to be distributed to those in need through Upparel's charitable partners. 28th of April is the day of collection, so all textiles should be dropped off by then to the donation box at Commission Factory's office reception: 401/32 Martin Pl, Sydney, NSW, 2000.
What

D

oes

Upparel

A

ccept?
If you are a member of the Commission Factory community (advertiser, agency, publisher, or partner), we encourage you to participate in our Upparel textiles collection. Please keep in mind what Upparel do and do not accept.
Upparel accepts the following items:
Clothing items (jeans, t-shirts, coats

etc.

)

Hats

Bags (handbags, duffel bags

etc.

)

Socks & stockings

Pairs of shoes

Linen (bedding, towels, tea towels

etc.

)

Fabric mattress protectors (not waterproof/plastic)

Fabric off-cuts and sewing scraps

Fabric couch covers

Curtain

s
Upparel does not accept the following items:
Unwashed items

Single shoes (pairs only)

Underwear or bathers

Bras

Carpet

Duvets/

Doonas

Pillows/Cushions

Soft Toys
We collect your textile waste throughout the year. Whether you are coming to our office for an event or meeting or in the areas, your textile waste is welcome in our Sydney headquarters. Lets reduce textile waste together.
'Over the past six months UPPAREL has gone from a subscription service to so much more. To date UPPAREL has kept over 1.2 million items out of landfill with no look to slowing down. The clothing recycling element of the business has proven to the Australian community that there is a need for it and as a result people are wanting to spend with a brand who is doing the right thing. Looking to the future, UPPAREL is aiming to reach three million items kept out of landfill by June 2021'
Hector Simpson, Partnerships Manager at Upparel
Join Commission Factory in Reducing Textile Waste
Commission Factory is committed to trying to do our bit for the planet and our people. The impact of partnering with Upparel goes beyond the collection and the associated textiles saved from landfill. It is also about raising awareness across our business and clientele about organisations such as Upparel and the scale of the problem they are tackling. It is about encouraging the wider Commission Factory community to dispose of their textile waste responsibly not only now, but far into the future.
Sources
The fashion industry emits more carbon than international flights and maritime shipping combined. Here are the biggest ways it impacts the planet