Marketing by social media influencers has evolved into a major industry. Marketers are increasingly enlisting the help of influencers to reach target audiences, increase brand awareness, and drive sales.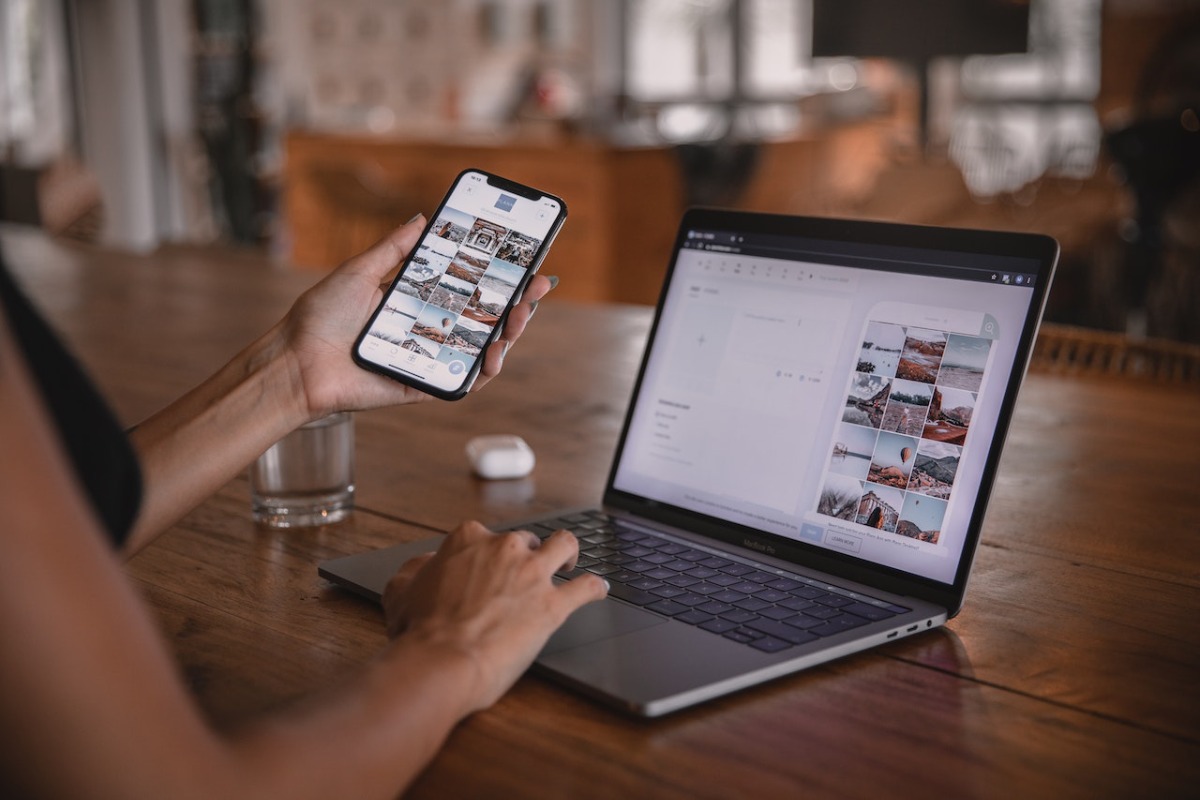 Influencer marketing, however, is far from a new concept that precedes the emergence of modern social media platforms. For instance, one of the earliest known instances of influencer marketing we know is that of the English potter-entrepreneur branding his chinaware as being royally endorsed after the wife of King George III ordered a tea set from him in 1760. So strong was this influence of having been associated with royalty, that to this day, Wedgewood is recognised as a maker of luxury fine china and porcelain.
While the fact that society's charismatic and famous have always held some sway over the wider populace is hardly surprising, what is interesting is the many shapes in which these influencers have appeared.


Table of contents:
The Rise of Digital Influencer Marketing
While influencer marketing is an old concept, credit for the creation of digital influencer marketing in the internet era has to go to "mommy bloggers".
More than a decade ago, the seemingly humble mommy blogs - which mainly focused on parenting - had thousands of loyal followers, attracting the attention of advertisers.1 Mommy bloggers were recruited to endorse products and services through banner ads and content.
A new group of influencers took after social media emerged as a force to reckon with, with the very word "Influencer" official recognised by the English dictionary in 2019, thanks to the mainstream popularity that social media influencers enjoy today.2
The influencer market has grown exponentially in recent years, especially after the COVID-19 pandemic. Its size has more than doubled since 2019, and it's currently estimated to be a $21.1 billion market.3 And it's expected to expand at a compound annual growth rate (CAGR) of 31.2% and become a $69.44 billion market by 2028.4
To understand their enormous influence on target audiences and their role in the promotion of brands, it is important to track the history of influencer marketing and the first influencer. Join us as we not only look back in time but also discuss how social media is driving the influencer market, while also delving into what the future might hold.


Influencer Marketing Through the Ages
The concept of influencer marketing can be said to date back to the era of the ancient Romans. Roman gladiators were known to endorse products such as olive oil and wine, much like the popular athletes of today.
However, modern influencer marketing, in the form we know it today, can be said to have begun in the 1930s when Coca-Cola used a joyful image of Santa Claus to promote its brand.5
Here is a brief history with influencer marketing from the1930s to the present day.


The 1930s
Coca-Cola had been running ad campaigns focused on Christmas since the 1920s, but it wasn't until 1931 that its ads influenced the public consciousness around the festive season on a grand scale.
While the story of St Nicholas predates the beverage company, Coca-Cola created the modern image of Santa Claus. Coca-Cola's Santa Claus, illustrated by Haddon Sundblom, was different from earlier artistic interpretations because of his jollier disposition.
The 1931 ad is a perfect example of how major brands can use a famous figure - whether real or imagined - to positively influence a large audience's purchase decisions. And, since the debut of Coca-Cola's red Santa Claus, brand promotions by famous figures have been the mainstay in advertising.


The 1980s - Present
From figurative influencers, such as Santa Claus and Marlboro Man, the influencer marketing moved to celebrity endorsements from real celebrities.
The collaboration between Nike and Michael Jordan, and Pepsi and Cindy Crawford are the most famous examples of this collaboration. Then, stars that appeared on reality television began to acquire celebrity influencer status - for example, Kim Kardashian and Dr. Oz.
Now, almost every celebrity has a social media presence. Their aspirational lifestyles and desirability make it easier for brands to connect to their target audience more authentically.
While not as visible as influencers, content creators have also been instrumental in helping brands connect with target audiences. With influencers gaining mainstream acceptance, there is growing whether influencers or content creators hold more sway.15
Both hold equal value to marketers, as influencers focus is on building audience and brand promotion through social media presence, while content creators focus on creating valuable content.

How Social Media Changed the Game
Social media, as we know it today, emerged in the late 1990s with the arrival of platforms such as Sixdegrees, Myspace, and Friendster. However, it was the launch of Facebook in 2003, followed in quick succession by LinkedIn and YouTube that drastically altered the influencer marketing landscape.
Today, the influencer space is mostly seen as a collaboration between social-media users with large enough followings and brands to promote the latter's products and services.
Instagram, launched in 2010 and acquired by Facebook in 2012, is the first social media platform that facilitated collaboration between influencers and brands. Four years after its launch, its user base grew to 300 million. Its rapidly increasing user base and popularity, especially among young, passionate users, made businesses realise its potential for promoting brands.
And, as Instagram is a visual medium that allows people to share photos and videos with their followers, it became a powerful storytelling platform for marketers. Instagram has played a central role in transforming influencer marketing, paving the way for the rise of social media influencers.


Shifting Definitions of Famous
Unlike traditional celebrities, who acquire celebrity status through movies, TV, sports, and music, social media influencers can build their fame on their social media of choice.
They become influencers thanks to their regular engaging content and direct interactions with their followers, making them "internet famous". Before the emergence of social media, only well-known celebrities - such as top athletes, actors, and musicians - were hired to promote brands.
There is no specific information on the first social media influencer. Some of today's top influencers - by their total follower count on Instagram, Twitter, and Facebook - include Cristiano Ronaldo, Leo Messi, Selena Gomez, Justin Bieber, Kylie Jenner, Kim Kardashian, Dwayne Johnson, and Taylor Swift. These mega influencers, with more than 1 million followers, are traditional celebrities or big reality TV stars.
Yet brands can opt not to hire them and still reach their target audience.


Sliding Scale of Influence
Brands can choose someone from a list of nano-influencers (1,000-10,000 followers), micro-influencers (10,000-100,000 followers), or macro-influencers (100,000-1 million followers).
These are mainly thought leaders or experts in a specific niche - such as lifestyle, beauty, fitness, and travel. Reaching consumers through these influencers means a higher rate of engagement at a lower influencer marketing budget.
Today, Instagram, YouTube, TikTok, Twitter, and Facebook are the most popular social media platforms for influencer marketing. Marketers are leveraging them because it works for everyone involved - brands, consumers, and influencers alike.
By using social media influencers, brands can connect with their customers in a more authentic and engaging way. Several market research surveys also show that customers trust influencers more than brands because of factors such as honesty and transparency.9
The collaboration between marketers and influencers helps in building brand credibility and influencing purchasing decisions. Influencers are paid to convey the brand's message in such a way that the audience treats it as credible information from a trusted personal source.
Before enlisting influencers for brand promotion, marketers often determine the right social media platform for their business.


Platform Matters
Certain platforms are better suited for certain types of content. For example, X (formerly known as Twitter) was designed around micro-blogging.
Instagram, on the other hand, was designed for sharing images and then videos, making it the preferred platform to promote products or services related to travel, lifestyle, fashion, food, and beauty. TikTok influencers, meanwhile, can cause a brand's message to go viral, making it one of the better platforms to share product information and tutorials.
Given their accessibility and the ease of creating content, both Instagram and TikTok have seen the rise of a new class of influencers known as nano and micro influencers. Although they pale in comparison to large influencers, such as celebrities, when it comes to follower count, micro and nano influencers often have dedicated and more engaged followers.
Since many users can better relate to them, nano and micro influencers can also instil a greater degree of trust among their followers compared to celebrities, who can often appear larger-than-life. Such micro and nano influencers also tend to be more affordable for brands compared to celebrities.
YouTube influencers, meanwhile, promote all types of businesses and can help with brand promotion, lead generation, or sales. Product reviews, unboxing videos, hauls, tutorials, and day-in-the-life vlogs are some of the ways YouTube influencers can promote their partners.
It's worth highlighting the rise of video gaming influencers on YouTube and Twitch, who create content such as game reviews or let's-play videos.


Video Game Influencers
The global demand for video games has exploded over the last four decades, with the number of gamers estimated at around 3.1 billion.10 Indeed, global video game industry revenue is projected to grow from an estimated $334 billion in 2023 to $467 billion by 2027.11
This growth has created a new subgenre of influencer, one which gained cultural relevance thanks to video streaming platforms YouTube and Twitch.
The 10 biggest gaming content creators on YouTube each had 30 million or more subscribers as of June 2023, while viewers had watched over 1. 18 billion hours of gaming content on the platform in the third quarter of 2022 alone.12
Meanwhile, the most popular live streamer on Twitch, Richard Tyler Blevins (also known as Ninja), had upwards of 18.53 million followers as of May 2023.13


Future of Influencer Marketing and Social Media Influencers
The influencer marketing space will continue to evolve, with more brands tapping into it. Marketers are set to increase their influencer marketing budget, with 64% of marketers planning to invest more in influencer marketing.14 Instagram was their most preferred platform, followed by TikTok.
The global influencer marketing space is expected to see its value top $174 billion by 2031.15 As more marketers shift from traditional celebrities to online influencers, smaller social media influencers will have a greater number of opportunities for collaborations with brands.
Micro-influencers will continue to rise in 2023, becoming increasingly preferred over mega influencers because of their authenticity and relatability, which result in effective endorsements.16 Also, as micro-influencers charge less compared to big names, they offer a cost-effective way to reach target audiences.
The other important trend to expect in 2023 is the infiltration of AI. The technology will be used by brands to identify the right influencers - who can align with their objectives - and to manage them, track their campaigns, and analyse the outcomes. Influencers, on the other hand, will leverage it to create better and more engaging content. AI-created influencers may become popular as well.


Final Thoughts
The history of influencer marketing underscores the important role that these ambassadors can play in brand promotion and influencing purchase decisions. Traditional celebrities continue to hold importance for marketers, but it is the micro-influencers who are the rising stars of influencer marketing. They are preferred because target audiences can relate to them and view them as authentic.
Identifying the right influencers is critical to the success of influential marketing campaigns. Brands that are actively looking to engage with a larger audience but are struggling to find and enlist the right influencers should contact the Commission Factory team.
---
Commission Factory is the largest affiliate platform in the thriving Asia-Pacific region, connecting more than 800 of the world's leading brands with the best content creators and social media influencers in their target niches.
Connect with the Commission Factory team to learn more about how we help brands build and grow their affiliate marketing strategies.


FAQs
What Are the 3 Rs of Influencer Marketing?
Relevance, reach, and resonance are the 3 Rs of influencer marketing. Brands must consider them when enlisting influencers to promote their products and services.
The 3 Rs will lead them to influencers who produce content that is relevant to their business, have a good number of followers, and whose endorsement and content marketing efforts will generate high engagement.


What Are the Theories Behind Influencer Marketing?
Multiple theories drive influencer marketing, including the cooperative principle theory and the social influence theory. The cooperative principle requires influencers to use simple language to communicate with target audiences, while social influence theory is about the behavioural change that influencers can cause when they are positioned as experts.


References