Today's consumer is generally well informed and inquisitive about the products they buy. Australians too are some of the most technologically and price savvy as we are the world's fastest adopters of new technology.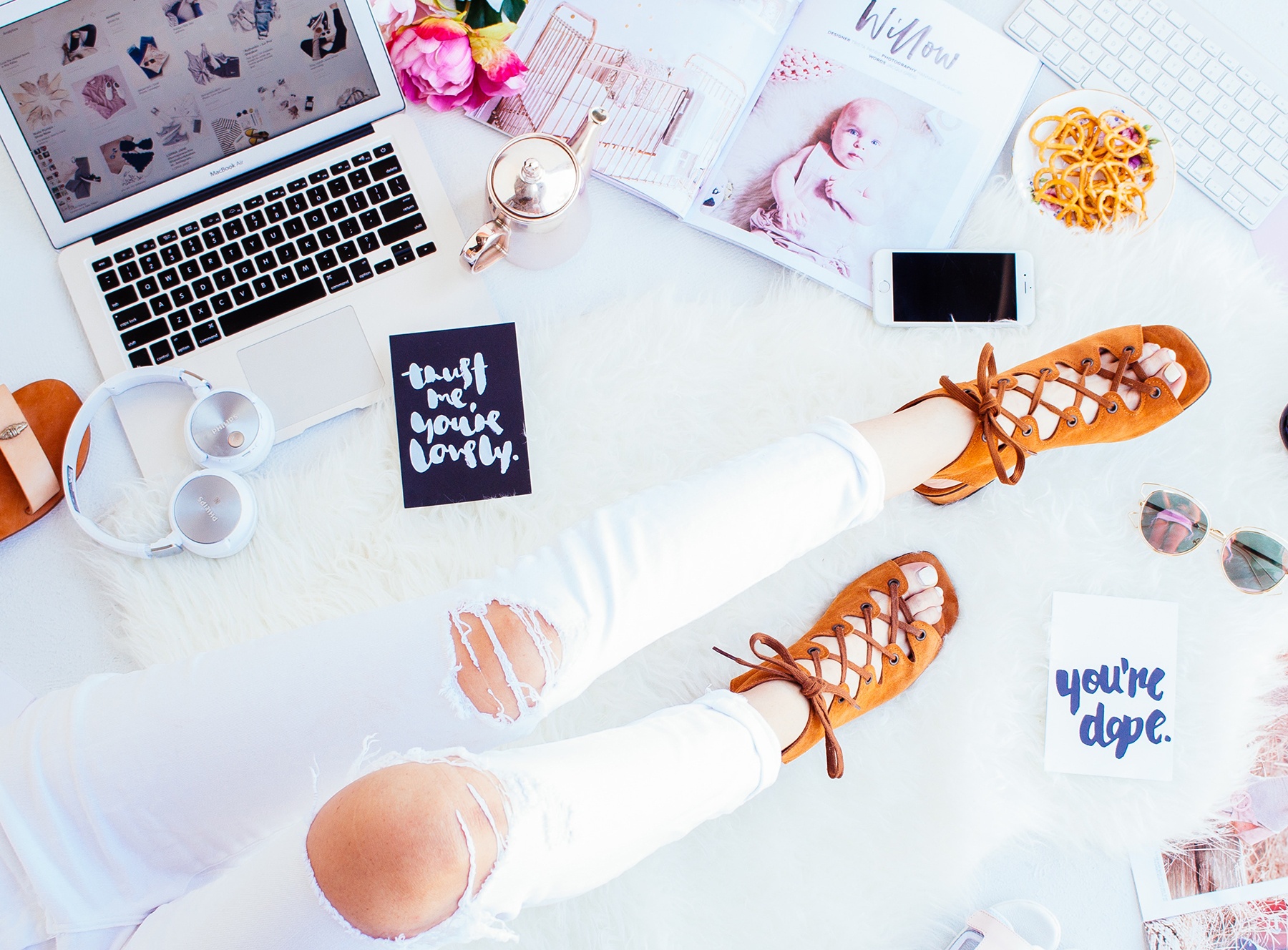 On the path to conversion, customers are jumping around from one site to another and in and out of a retailers marketing channels before committing to buy and are therefore requiring many touch points before the all-important conversion takes place.
You may have heard of omnichannel marketing or omnichannel retailing. If not, it is essentially an evolution of multi-channel retailing that provides the consumer with a multi-touch cadence to the shopping experience through all available shopping channels, online or offline. It is far more than just making your mobile website look like your regular website with responsive or mobile first design. It is all about providing a seamless customer shopping experience across a multitude of platforms and devices including desktops, tablets, smartphones, bricks and mortar, social media, and other forms of advertising. It's all about ensuring the consumer comes first and gets what they want, where they want it. Retailers have had to evolve with the way consumers purchase and their path to conversion and be able to present offers at the right time on the right device.
With the rise of the omnichannel retailer has come with it a surge in tandem of consumers known as omnichannel shoppers. These shoppers use all of the available channels at their disposal to find the best deal both offline and online and to make purchases that are most convenient for them. This is where some of the most influential affiliate sites come into play, presented to the consumer in many forms, whether it's a fashion blog, a news site, loyalty or cashback sites and of course coupon sites. They are all key on the path to tangible sales and not just eyes on the page.
Affiliate and performance-based marketing play a pivotal role in your overall strategy because it gives a comprehensive view of each parties activities through tracked transactions that paint a picture of where the most influence lies and where your consumers are performing their research. It also shows what's most important to them, good reviews of your product or store, or whether a discount is what is instrumental in their purchasing decisions.
To utilise and appreciate the role affiliate marketing has as part of your omni-channel strategy it's important to note the shopping behaviour of consumers:
1. A Culture of Discounting
It's hard to deny that consumers have been lead down a path where they expect some level of discounting and these deal-driven customers often turn to affiliate sites first or relatively frequently as their first port of call on their conversion path. This is due primarily to the accessibility and frequency of deal sites such as coupon sites, comparison sites and cashback sites. These sites exist and thrive due in large part to the conditioning and ease for the consumer to look for the best value.
2. Perception of a Better Deal
Because affiliates are offsite and seen as independent curators of the best deals on the web, consumers perceive that offers promoted by affiliates are better than discounts advertised by the retailer themselves.
3. New, Incremental Customers
When an affiliate program is managed and monitored, it can create not only new customers but incremental sales. Reports have shown that online shoppers that are moving through the different marketing channels and those who frequent the different affiliate models such as coupons and cashback are four times more likely to try a new brand than your average buyer. Due to the discounts applied and the perception of the added value gained they can typically spend more as well.
Due to the varying methods of promotion that affiliates employ and with the way shoppers research and compare products it is the one marketing channel that sits at a crossroads of all other channels tying them all together for a cohesive experience. The transparent and trackable nature of affiliate marketing lends itself to giving you a better picture of not only the performance of your campaign but the way consumers behave online. This real-time capability allows you to respond faster to any potential issues that may arise or alert you to a behaviour you never knew existed previously.
It is argued that affiliate marketing is not in and of itself a "channel" as it sits at a crossroads of other channels or marketing disciplines and can eliminate your marketing as individual silos but different touch points looped into one symbiotic experience. With both your internal and external affiliate experts you can work to cultivate relationships with publishers in specific niches that fit your brand or product and seeing as omnichannel is more directed toward "targeting" the niche affiliates and publishers such as social media influencers or bloggers can continue to attract highly engaged and segmented audiences. Tried and tested models of customer acquisition that can also tie into the affiliate ecosystem can include paid search and display but on a more cost efficient (CPA) model where retailers have opted to include affiliates into the paid search campaigns to complement their existing strategy on a performance basis.
Loyalty and discount affiliates can cast a wide net, but the highly engaged audiences of content creators do require more work to cultivate and formulate segmented strategies. It's not advised to paint them with the same brush and methodology as the pay off is not as simple or as amplified so it may be necessary to consider increased incentives and commission rates for these bespoke campaigns.
Affiliates have come a long way over the last ten years and have shown themselves to be resilient, resourceful and innovative as they find new ways to attract and build their audience but also in the way they work with Advertisers and networks. It's safe to assume that no one CMO or marketing team has infinite resources to try it all themselves. The standard strain on resources common within most marketing teams or the limitation on a sole operator is where performance marketing has been so crucial to small to midsize businesses as affiliates are a great method to test the waters of new marketing methods and revenue generation activities without an enormous outlay in internal resources.
We continue to see that affiliate marketing has become more recognised as a mainstay in the digital marketing mix and creating a symbiosis between all other channels and a crucial cog in the wheel.