With 2017 out of the way, it's time to cast our gaze over to 2018 which is already showing some seismic shifts. So what affiliate trends can we can expect to see over the year?

Looking Back at Affiliate Marketing in 2017
2017 was an interesting year in performance-based marketing. New tech solutions, an increase in popularity of influencer and content marketing, an increased understanding of the effectiveness of affiliate marketing as part of a brand's marketing budget. The strength of coupons, cashback and loyalty, like in previous years has shown continued dominance but in a year where transparency and ROI was at the core of every marketers role, these promotional methods came under scrutiny a lot more.
2017 saw an increase in new technologies based on machine-based learning, and improved tech solutions for advertisers. With these new advances came an increase in revenue for advertisers who were willing to try something new to stay ahead of the game.
Apple safari tracking prevention
The release of iOS 11 was interesting for affiliate marketing. Apple's intelligent tracking prevention was set to prevent effective tracking, particularly in the world of retargeting which could have potentially impacted advertising revenue and analytics and impairing the ability of advertisers to track a return on ad spend. It was set to automatically limit ad retargeting to 24 hours, which caused grave concern among advertisers, and as a result, the Internet Advertising Bureau wrote an open letter to Apple. Affiliate networks received an advance warning of this when Apple released a preview ahead of time which enabled them to prepare by updating the tracking setups to ensure the affiliate ecosystem remained unaffected.
Machine-based learning
2017 was the real start of machine-based learning for advertisers. With solutions that can help to increase basket value,using machine-based learning without the need for manually inputting suggestions. More and more advertisers saw the value in this and were willing to give it a shot to try and increase their sales and be stronger against the increased presence of Amazon.
Popularity of content
Content was increasingly popular in 2017, with more and more influencers learning about affiliate marketing as a way to earn extra income, and bloggers who were keen to work with brands to promote them it meant that many advertisers were looking to move more into this sphere and take advantage.
More education about affiliate marketing
With more advertisers understanding the value of affiliate marketing for their brands, in 2017 there was an increase in advertisers setting aside more budget for affiliate marketing. With the ongoing threat of Amazon's launch in Asia Pacific, which eventually happened at the beginning of November, more advertisers realised that they needed to be able to compete and find more methods for geenrating sales and brand awareness.
Coupons and cashback websites = more sales
While there was a definite shift to influencers and content-based affiliates, coupons generated the most sales in 2017. Many advertisers realised the true value of a highly targeted coupon code for increasing their profits, increasing basket value, and gaining new customers.
Looking Forward - Affiliate Marketing in 2018
Increase in machine learning and personalisation
2018 is likely to see improvements in machine-based learning technology, especially with regards to personalisation. There will be more drive to give a shopper exactly what they are looking for, which means advertisers can be more competitive and targeted with their marketing campaigns. Affiliates will be looking for ways to improve this.
More focus on data
2018 will see advertisers and affiliates focusing more on data. Advertisers will look at whether or not a campaign increases sales from their target consumer, or whether a promotional activity increases the loyalty of a customer. They will use data to improve their customer's experience and the affiliate networks better able to facilitate this data and present it in a meaningful way will dominate.
Increase in influencer affiliates
With more and more influencers getting in on the affiliate game, and the demand from advertisers going through the roof, 2018 is likely to see an increase in this type of influencer hybrid. This is because once something has been posted, it becomes a form of passive income for the influencer, and the advertisers get sales from it.
Facebook algorithm update will impact revenue for social affiliates
With Facebook announcing that they are changing the way that they rank the newsfeed means they will prioritise personal posts in your feed. This means that facebook affiliates will have less reach than before and could have an impact on their revenue and traffic.
Affiliate strategy more important than ever before
Amazon had a jumpy start to their launch at the end of 2017, but it is a powerhouse and once their initial problems get ironed out, there will be increased competition which will mean advertisers will need to compete to stay ahead of the game. This will mean that affiliate strategy will be more important than ever before
GDPR
The upcoming General Data Protection Regulation (GDPR) by the EU is set to align data protection laws across the continent by replacing existing data protection laws and harmonising them across the EU and is said to hand back control of data to the consumer.
User consent sits at the heart of the GDPR regulations and will force businesses to ask users for consent before personal data may be collected. Many businesses (especially in the affiliate channel) lack a direct channel to users to do this. Therefore, it is likely that they will have to ask publishers to seek consent on their behalf.
Below is an example of what this consent may look like which was created by Adblocking company Pagefair: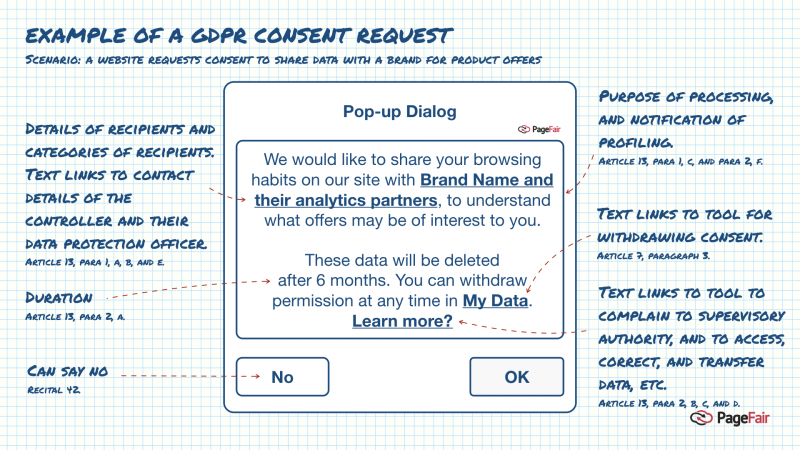 Expediting Deliverables and Campaign Management
To grow the affiliate channel faster and create better efficiencies for account managers or campaign managers, networks will be increasingly investing in delivering greater intelligence and automation to the lifeblood of the industry and the "make or break" factors of an affiliate program - program management.
Affiliate marketing is a "relationships" marketing channel and building those relationships makes up for most of the day-to-day processes for account managers and can best be described as manual and archaic. Where affiliate marketing is just one of the many tools at a marketers disposal, networks investing in making business practices simpler and more automated will reap the rewards.
Chrome utilises ad blocking as a standard
When Google Chrome releases a new update this year, it will feature an automatic ad blocker, in a bid to improve the ads that we see. As long as the ad fits the criteria set by the Better Ads Standards, then it should be fine. Those affiliates who use their ads in a way that goes against these standards will see their revenue plummet, and may seek out other ways of making revenue. Ahead of the launch of their Adblocker, Google states that only 1% of publishers will be affected once the internet browser officially rolls out next week.
What the experts say...
We asked our experts for their insights into 2018, and what they envision for the year ahead.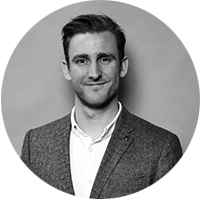 Matt Sheppard, Navigate Digital
"I see 2018 as the year when 'Affiliate Marketing' evolves into something more akin to 'Performance Partnerships' or 'Partner Marketing'. That's because we're seeing affiliate-like models emerging in an enormously varied number of niches which are a step away from 'traditional' Affiliate Marketing.
At a micro level, within Influencer Marketing we're seeing some revenue share models emerge, rewarding influencers for their effect on revenue creation, rather than on an engagement metric – the influencer becomes a partner and benefits from mutual success. A great example here is Shopping Links, who can reward their influencers on a commission basis in addition to the fixed fees for creating content.
On a macro or enterprise-level, we see what might have been regarded as 'affiliate' technology powering for the likes of Qantas Loyalty, VISA and CBA's new loyalty platform. These platforms are aimed primarily at driving value for consumers, rather than earning commissions. Even traditional affiliate models like cashback are migrating towards one which is tech focused and will incorporate more and more non-affiliate data, like in-store transactions or that rewards brand loyalty over time."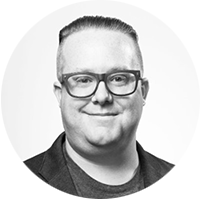 Zane McIntyre, Commission Factory
"2017 showed great promise in the emergence of utilising hybrid remuneration structures for influencer marketing. In the past utilising these influencers came attached with large fees and bounties but as the competition has increased so has the difficulty in influencers obtaining high placement fees and opting instead for a mix of placement and performance fees so the risk can be better spread.
We will start to see networks re-investing in their technology to cater to the increased needs of transparency and ROI and the fragmentation of the networks will become less as we start to see more consolidation of the industry and standards put in place. Some of the traditional models of coupon and cashback will certainly be tested with better transparency and networks will shift away from exclusively implementing last click and begin rewarding those in the click stream that have intialised the sale process or customer journey as opposed to those towards the end of it."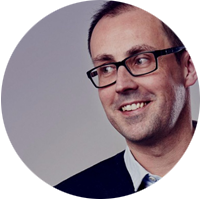 Kevin Edwards, Awin
"The changes to European data laws may not trickle down to the affiliate industry in 2018 but they will require a new way of thinking about how we ensure affiliates are communicating with their users.
Consumers will become increasingly informed and take control of their personal data which will require a more honest and transparent way of doing business. This is the start of a long journey that will inform future approaches outside of the EU.
For affiliate marketers there is a built in opportunity to use the industry's key unique selling points to their advantage. Additionally the bad apples will find the black hat routes to market will quickly disappear raising the overall reputation of affiliate marketing and digital in general."
Affiliate marketing is a microcosm of the wider digital marketing community but nonetheless is effected by wide, sweeping changes overall. It has always shown itself to be resilient and capable of evolving over time and as standards and expectations change.