Through a collaborative effort with Commission Factory, Robinsons created an efficient onboarding and activation process for its ambassador program.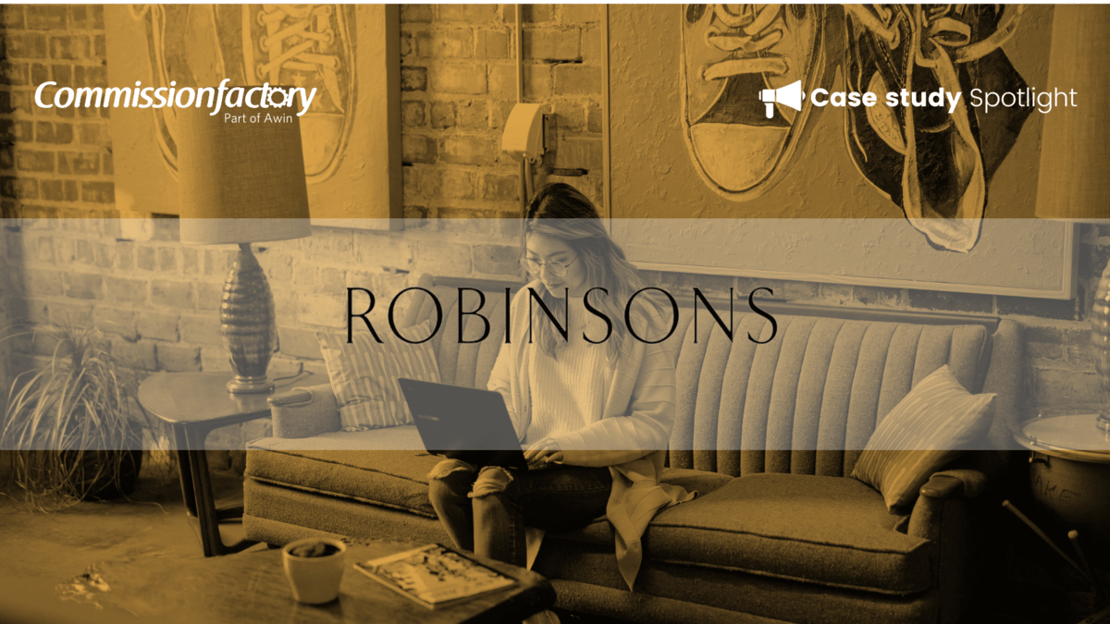 Robinsons is an internationally recognised Singaporean department store known for retailing some of the most famous brands in fashion, beauty, homewares and technology. As a well-known international shopping icon, the retailer attracts shoppers worldwide with an extensive base of affiliates.
One of the ways Robinsons recruits influencers and content creators is through the Robinsons' ambassador program, which allows them to refer customers and earn as an affiliate. However, with many creators joining the program, Robinsons needed to optimise their activation and onboarding strategy.
Objective
To create a successful onboarding and activation process for their affiliates and ambassadors, Robinsons created the following goals together with Commission Factory:
To engage ambassadors in the Robinsons' ambassador program with meaningful and effective onboarding

To increase the number of ambassador sign ups

To enable ambassadors to earn commissions through activation and reactivation strategies efficiently

To establish frequent contact and reporting with the Commission Factory team
Ambassadors were identified as either nano (<10k followers) or micro (>100k followers) influencers and content creators across the beauty, lifestyle, fashion, parenting, and home & beauty space.
Solution
An onboarding and activation campaign was established for the brand's ambassador program on the 30th of June, 2022. This was closely monitored, with constant and swift communication between the internal Commission Factory and Robinson's marketing teams.
The onboarding campaign followed a three-step process that included signups, approvals, and set-up.
As for the activation and reactivation campaign, affiliates were categorised into Click Active and Sale Active affiliates, depending on conversion and engagement metrics.
A click-active affiliate is an affiliate that has sent at least one click to Robinson's website

A sale-active affiliate is an affiliate that has driven a sale to Robinson's website.




Commission Factory tracked progress through sharing tools that can be viewed by all stakeholders for real-time updates.
This comprehensive tracking method allowed Robinson to monitor and stay updated with each individual ambassador's journey. For example, they could monitor ambassadors that haven't received their CPA, view influencer clickless tracking codes, and locate their traffic source.
Additionally, affiliates who didn't log into their ambassador account to continue the activation process were sent reminder emails two months after signing up on the site. This ensured the continuity of the program and significantly improved the brand's affiliate engagement.
Result
Since starting the campaign, the Robinsons' ambassador program has seen a sizable increase in signups and engagements. Here are some of the notable metrics achieved together with Commission Factory:
More than 100 ambassador signups were received for the program

45% of these ambassadors were Click Active, and 19% were Sale Active ambassadors
Key Takeaway
In a highly competitive environment, brands must create a clear and efficient process that improves their affiliates' signup process. Robinsons and the Commission Factory team have successfully optimised their onboarding process to ensure it's fully visible and actionable by both parties.
This strategy has proven to be a great start for the brand's influencer activation in Southeast Asia, with promising results in sales value and affiliate signups. Brands looking to revitalise their affiliate recruitment strategy should consider a similar activation campaign that's transparent and proactive.
If you are an advertiser looking to onboard or recruit influencers to your program, please get in touch with the Commission Factory team today, or speak to your Commission Factory contact.
Interested in partnering with Robinsons as an affiliate? Join Commission Factory as an affiliate today, or sign up for the Robinsons' ambassador program.