In a first-to-market publisher spotlight, we speak to stylink, a platform that connects influencers and YouTubers to online shops, about the work they do with content creators.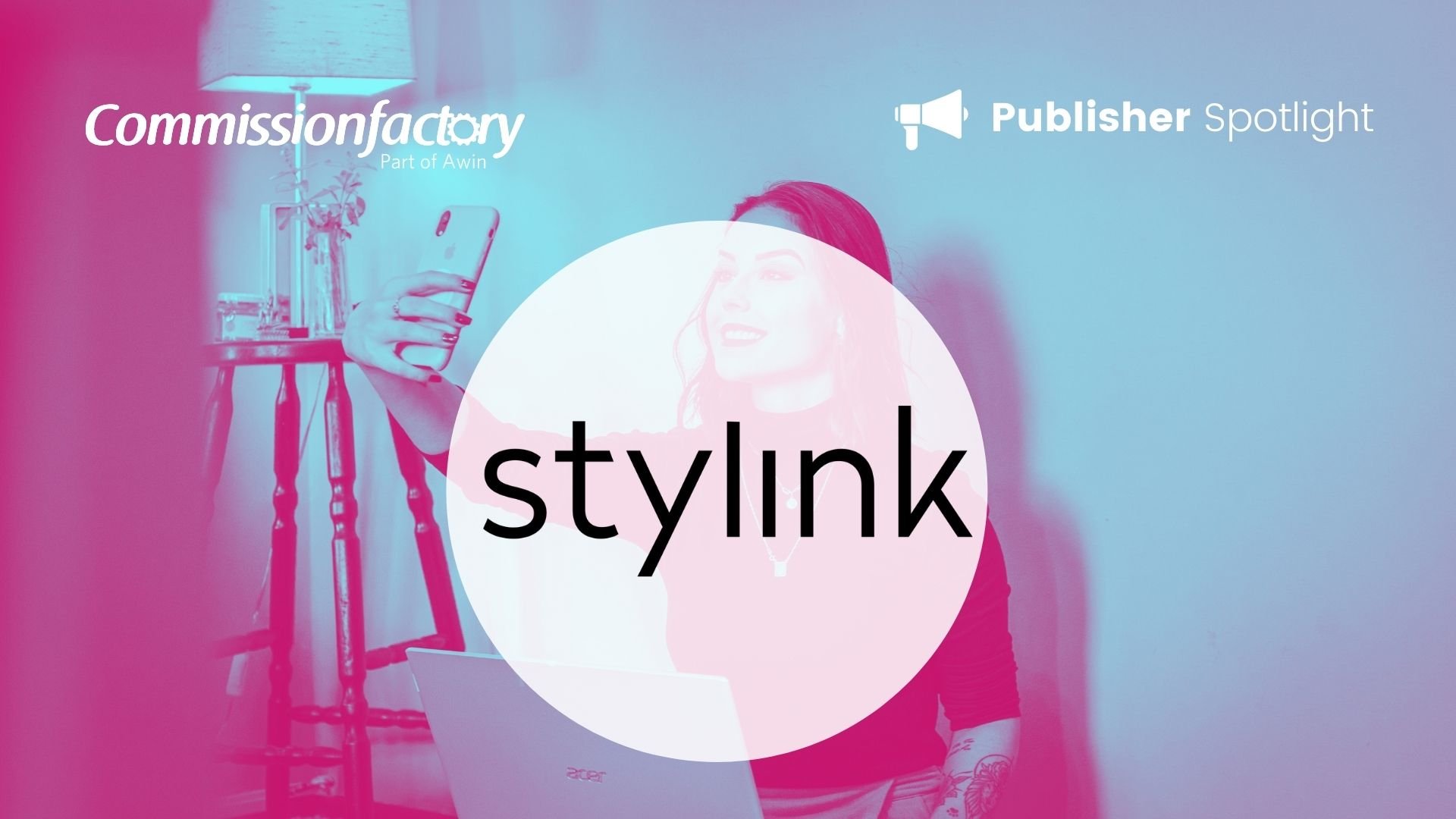 Can you tell us about stylink and what you do?
stylink was founded in 2017, and we've since become one of the largest end-to-end content monetisation platforms worldwide during the past few years. We are an online affiliate platform that connects online shops and content creators.
With us, content creators can browse our partner shops, use our Linkmaker tool to create affiliate links and make product recommendations directly to their community by using our 'stylinks'. On the other side, our partner shops can enjoy stylink's promotions that inspire content creators to link their products frequently, increasing traffic and end customers.
We are already empowering more than 130,000 influencers across Germany, Austria, Switzerland, the UK, Ireland, the Netherlands, Belgium, France, the US, and Australia. Our community has generated more than 14 million shop visits per month and more than 380m EUR (576m AUD) in annual sales.
As a leading influencer network, what is your vision?
Our vision can be described with three attributes: enthusiasm, persona connection, and sincerity. We connect influencers and brands to effortlessly create a beneficial partnership for both parties. Every day, our team enthusiastically lives up to the idea of building trust and community spirit. As a stylink user, you strengthen the relationship between you and your followers and get access to exciting collaborations.
Besides that, by offering various partnerships and promotion opportunities, we give creators and brands a platform to develop their potential. We're convinced that extraordinary achievements can be reached only by working closely together.
What are the main benefits for the influencers that work with stylink?
We offer influencers great benefits in payments, easy onboarding, and building personal connections and collaborations.
The per-click compensation: The influencer can easily earn money through our per-click payment. In addition, we offer them a fast payout, eliminating the need to wait until the end of the return period. Our content creators are not limited to the purchase behaviour of their followers and can focus on creating high-quality content every day without being under pressure.
On-board with ease: At stylink, we make the process easy for influencers to sign up. Plus, our influencers do not need to download or install extra software to use stylink.
Personal connection: We make sure that every user feels welcome and well supported because building trust and rapport is important for us. We offer our users multi-channel communication opportunities, new users receive welcome calls, and we have native speakers for each market.
Collaboration with well-known brands: MANGO, Boohoo, Nike and Stradivarius are just a few brands we work with. We offer shops across multiple categories, including fashion, home, beauty, family, fitness, etc. That way, we ensure that bloggers can identify with their niche and have a large selection of linking opportunities.
What are the benefits for advertisers who work with stylink?
We support advertisers in creating brand awareness and developing new customer groups via versatile content by authentic influencers. In doing so, we push not only globally operating brands but also encourage local shops to position themselves in an international setting.
Another great advertiser benefit is our onboarding process and the placements we offer, as these are tailored individually to every single shop. To increase traffic, we also run individual campaigns targeted to the specific brand's needs. With the help of our expertise and the best practices we got from other markets, we are keen to apply that knowledge in collaborations with our Australian partner shops.
What role are Commission Factory and Awin playing in your expansion strategy?
After already collaborating successfully with Awin on a global scale, we are now excited to partner with Commission Factory in Australia to connect with various exciting advertisers. We have already found a lot of opportunities within the shop portfolio that helped us in our global expansion.
With them, we were able to recognise important partner shops and immediately arrange amazing collaborations, giving us a first look into brand awareness within the market. The two platforms enabled stylink to plan essential milestones and enter new markets with a clear strategy.
What are your plans for the future in Australia?
Our biggest aim is to inspire content creators and brands in Australia with our simple and profitable concept. Of course, we would like to quickly become well known among influencers and shops and bring them together in the best possible way to create rapid growth.
As influencer marketing is not that common in Australia's affiliate sector yet, we are excited to establish a new era of marketing opportunities with Awin and Commission Factory as our partners. Furthermore, we would like to support the expansion of our existing partner shops to Australia by helping them to recognise the profitability of Affiliate Marketing in a, for now, undiscovered market.
Commission Factory is not only the Asia-Pacific region's largest affiliate network, working with more than 700 of the world's biggest brands, but is also a performance marketing platform that allows content creators and influencers to earn money and online businesses to increase sales.
Register as an Affiliate today.