Hello Molly utilises custom commissions and integration with

Skimlinks

to increase their number of new content publishers and

transactions

.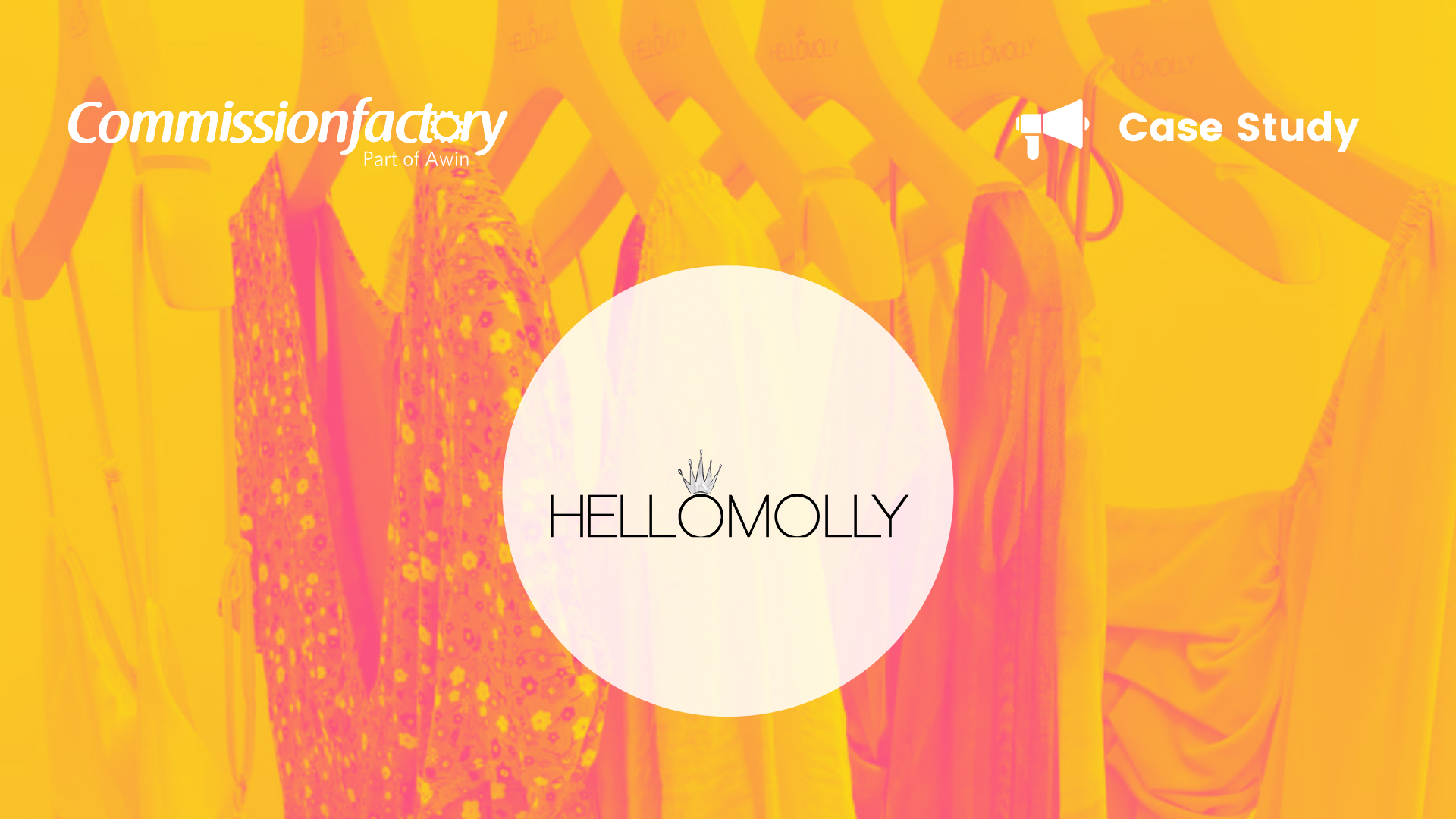 Hello Molly is an online fashion retailer known for its youthful, fashion-forward, and affordable styles. The brand launched in 2012 and now sells to consumers in over 130 countries.

Hello Molly has an established affiliate and partner program that has enjoyed consistent YoY growth since launching in January 2017.

In their latest strategy, Hello Molly partnered with Skimlinks, a technology publisher enabling the easy monetisation of commerce-related content that's editors create.
OBJECTIVE
The Hello Molly program omits certain traffic types and customises their commission rules and rates based on publisher type and campaign. By partnering with Skimlinks, Hello Molly aimed to achieve three distinct goals:
Maintain commission for existing content publishers
Entice new content publishers
Align commission rates for specific publisher types with their broader program
SOLUTION
The Hello Molly program utilised Commission Factory's deep integration with Skimlinks, which provides full transparency on sub-partners within the reporting interface.
Through this advanced integration and Commission Factory's robust tracking, Hello Molly focused on unique identifiers when setting up custom commission rules to attribute and reward commission based on sub partner traffic source.
RESULT
The program maintained a higher overall commission rate for Skimlinks whilst leveraging on high-end content publishers such as newidea.com.au and nypost.com. It has also increased the engagement of the Skimlinks sub-partner base, with more affiliates promoting Hello Molly. There was also a +53%* uplift in the period on period transactions from Skimlinks content sub-partners.
*30 days prior to implementation in comparison with 30 days post-implementation
By leveraging Commission Factory's powerful custom commissioning capabilities, Hello Molly was able to identify, attract, and reward new premium publishers - resulting in increased transactions.
If you want to learn more about dynamic commissioning at Commission Factory, please get in touch.
Commission Factory is not only the Asia-Pacific region's largest affiliate network, working with more than 700 of the world's biggest brands, but is also a performance marketing platform that allows content creators and influencers to earn money and online businesses to increase sales.
Register as an Advertiser today.