Skimlinks are currently being used on 1.5 million domains by more than 57,000 publishers globally and show no signs of stopping.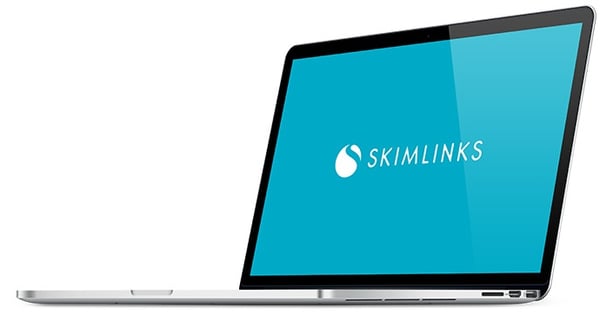 We work with a lot of Publishers at Commission Factory, but there are always those that stand out and have shown tremendous growth and innovation. One such client is Skimlinks, and we've asked them some questions to understand and share what makes them valuable, unique and why Publishers and Advertisers should get on board.
Tell us what Skimlinks does?
Skimlinks is a content-to-commerce platform that offers advertisers seamless access to a network of over 50k publishers around the world.
Our goal is to create an environment where top editorial content publishers are encouraged to write about brands and their products day-in-day-out. Publishers undergo a rigorous approvals process before admission to our network, ensuring a high standard of editorial quality.
For over a decade we have driven commerce forward as a publisher revenue stream. We believe in working to expand advertiser reach and grow their business, will result in publishers turning commerce into a lucrative revenue stream on their side too. We do this with tools that can automatically turn product links into trackable affiliate links, taking out the manual process of doing this which can be difficult at scale.
Dedicated account management teams work with our clients on both sides to drive mutually beneficial growth for all concerned.
Our clients include over half of the top 100 editorial content publishers in the US and UK, and we are expanding in Europe and APAC. We are working with brands such as Conde Nast, Hearst, Trinity Mirror, Huffington Post, BuzzFeed and more and our network generated more than $1 billion of e-commerce transactions last year.
Why do you do it?
We recognised the challenges posed by the shrinking display advertising market and the need to find alternative ways to promote products. Affiliate marketing is an advantageous way for advertisers to market products to consumers, as quality editorial publishers use the credibility of their brands to influence and drive purchases.
People are becoming more and more speculative in their purchase decisions, but editorial brands do have the power to educate and influence purchase decisions successfully.
On the publisher side, the affiliate marketing model is a crucial revenue stream for the future, and our top publishers can see it account for as much as 25% of their overall revenue, and our role is in connecting both sides and ensuring we support both their aims.
What benefits do you offer advertisers?
The single most significant benefit is the quality publisher network.
We work with all the major editorial brands and have done so for over a decade. We have significant relationships with the brands, teams across them and understand how to draw their attention to advertisers who want to have their products featured in commerce content.
Alongside the tools we develop for our publishers, we also have dedicated tools for our merchants. Primary among them is the Merchant Section which features in the interface we serve to every one of our 57,000 publishers when they interact with us.
Inside they can favourite specific merchants, locate the latest promotions running and make decisions about who they want to feature in their content moving forward. We also offer merchants the ability to vary the commission rates they offer to particular publishers and have a preferred partner program, which gives higher visibility to publishers in return for higher commission rates.
When we think about the tools we offer to advertisers, our main priority is to ensure we're enabling them to raise the amount of reach they get with publishers and as a result of greater visibility to these top brands, leverage their traffic to drive a higher volume of sales.
How does the technology work?
We partner directly with 60 affiliate networks around the world. Typically, once we have partnered with an affiliate network, such as Commission Factory, individual merchant programs within that network approve Skimlinks much as they do for any other affiliate, and your products will begin to surface to our publishers.
As Commission Factory is already a partner, to begin working with us, you only need to approve us as a publisher for your program. Then you'll have access to our one-stop-shop for access to the significant editorial brands around the world.
And to the future, what's on your roadmap and what exciting developments have you had of late?
We recently announced a partnership with Monetizer101 which we're stoked about! Monetizer101 is a price comparison tool, so it means that in articles publishers will be able to add a widget that shows readers the same product, available from different retailers, at different prices so that they can shop around.
For a while, we've been aware that our publishers are interested in writing about people other than Amazon and likewise aware advertisers want to be able to compete against Amazon. So with the price comparison app, we're helping level the playing field and increase the visibility of quality advertisers to publishers and their readers too.
We just announced our transition to a SaaS model, which will bring advertisers more security as our publishers will have signed long-term contracts so that partnerships can develop with confidence for the future. Alongside this transition, we're creating more applications with functions like out of stock reporting.
When we think about our tools, we're always thinking of ways they can serve advertisers and publishers now and into the future.