Virgin Australia — Australia's favourite airline has partnered with Commission Factory for their affiliate program.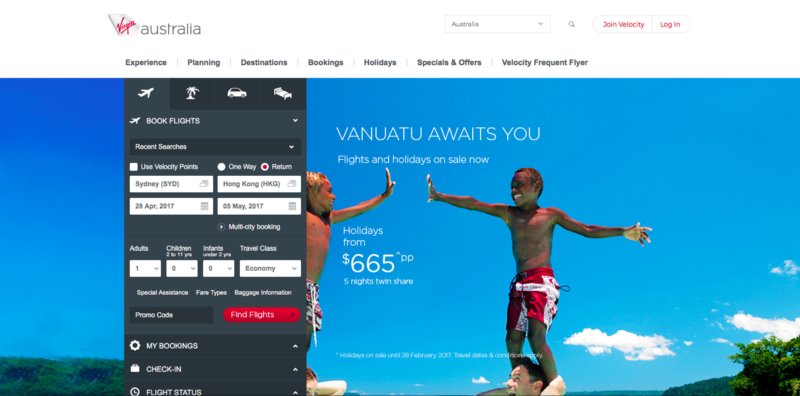 The Virgin Australia Preferred Partner Program offers website owners and various types of publishers the opportunity to earn extra income by referring customers to Virgin Australia. As a preferred partner, you'll earn commission on qualified transactions and by placing Virgin Australia banners and text ads on your site, you'll be connecting your customers to the best airline in the nation for service, quality and performance. The Virgin Australia partner program gives all the tools you need, including banners and text ads, data feeds, trusted third-party tracking, reporting and weekly payments. Sign up today to start working with one of Australia's most trusted and desired brands.
As a Virgin Australia performance partner, you will have access to our latest sale creative and flight deals, as well as our suite of logos to help promote our current flight specials to your audience.
Any questions or comments, please get in touch with the Commission Factory team.