RevLifter raises £2.3m in seed round as global retailers look to AI-driven platform to deliver personalised deals in real-time.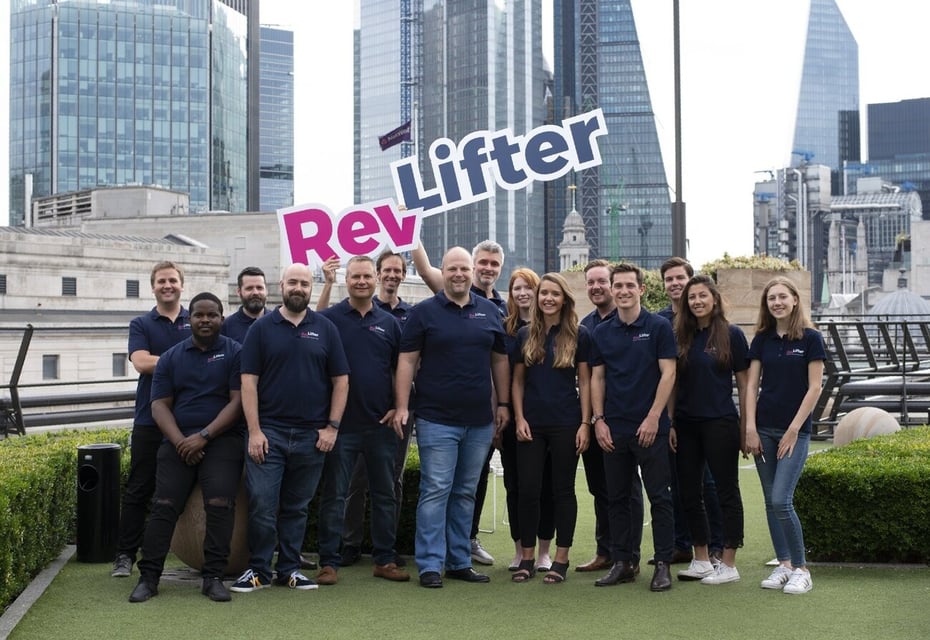 LONDON, July 23rd, 2019 - RevLifter, the ecommerce deals personalisation platform, has successfully raised £2.3 million led by a syndicate of new and existing investors including Coutts.
Further to this round a former Goldman Sachs Managing Director Jonathan Summers will join RevLifter's Board.
The funding will help the two-year-old company, which influences 10 million online baskets every day, powering incremental revenue through personalised deals for 90 global brands across five markets, to further develop its platform and accelerate its growth.
RevLifter's client portfolio already includes leading brands such as HP, Puma, EE, Carphone Warehouse (mobiles.co.uk), Verizon, AT&T, AO, TM Lewin, Clarks, and The Hut Group.
RevLifter says the cash injection will help it address growing demand from retailers around the world. The company particularly plans to boost its presence in the US where growth is intensifying rapidly, not just because of the size of the market but because of the particular appetite the US consumer has for deals and incentives. The US currently accounts for 30% of RevLifter's customer base. The management team forecasts that the US will account for 70% of its business by 2022.
Revlifter's AI-powered Deal Intelligence Engine allows clients to set sophisticated rules around personalised incentives to transform the role of deals at the checkout stage on ecommerce websites. These rules can incorporate any desired deal trigger that relates to individual users such as geo-location, weather, customer lifetime value or knowledge of whether the user is a new or existing customer.
What clients find compelling about Revlifter's platform is how it allows them to set deals to work in achieving particular marketing goals, elevating deals at the checkout stage of an ecommerce channel from a blunt discount channel to a strategic capability within the marketing function.
RevLifter's co-founders, CEO Simon Bird and Chief Product & Strategy Officer Ryan Kliszat have two decades of e-commerce and affiliate marketing experience between them and believe there's an opportunity currently being missed by most ecommerce brands to create mutually beneficial deals that suit individual customers and achieve strategic goals of the brand at the same time.
Jay Karsandas, Digital Marketing Manager at Mobiles.co.uk (part of Carphone Warehouse), said: "Since partnering with RevLifter we've built an AI algorithm which goes through millions of data points to find the deal which delivers the best value for the customer and the best margin for us in real-time; a genuine win-win. We're really excited about the future direction of RevLifter and the vision the founders have regarding the dynamic new role that hyper-personalised deals can play within a marketing strategy."
Bird said: "Deals are currently pre-planned, off-the-shelf promotions for the masses or involve customers searching Google for discount codes with third-party voucher sites for offers that actually negate your marketing strategy. We're opening marketers' eyes to the potential for deals to achieve whatever it is the business strategy demands. It could be a fashion brand aiming to encourage more customers of certain sizes or an electronics retailer wanting to maximise profit margins per basket. The reality that they can do this while better meeting the individual needs of each single customer in real-time, represents a huge opportunity."
Kliszat said: "RevLifter creates opportunities for retailers to stamp a unique DNA on customer incentives according to their goals. We use AI to drive real-time relevance for customers, turning the deal from a blunt axe to a laser-targeted bomb. We're adding more precision across more marketing channels all the time and are working towards a future in which deals are no longer a slightly dirty, loss-leading 'extra' but are used to drive the entire business and customer engagement strategies."