The affiliate marketing specialist earns Great Place to Work® certification as a testament to its excellent company culture.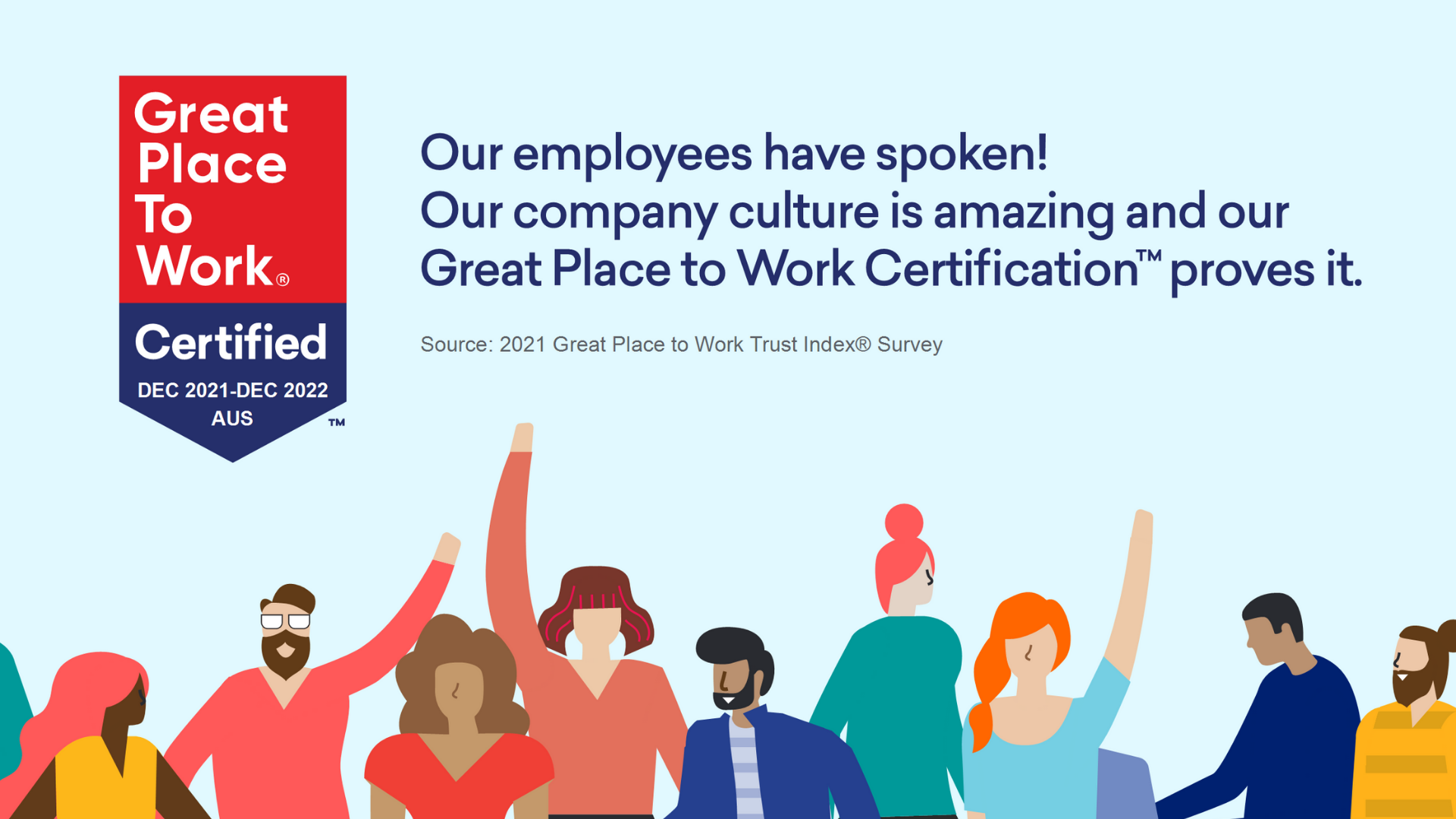 Commission Factory has proudly earned certification by the renowned Great Place to Work
®
institute.
Great Place to Work® is a global institute that recognises workplaces with great cultures and aims to build and sustains these companies. Through in-depth research, surveys, and consultation, the institution is a trusted research company looking for the best places to work worldwide.
The Great Place to Work® certification program uses a rigorous method created with over 30 years of data and employee feedback. As such, Commission Factory is thrilled to be a certified Great Place to Work®. The company strongly believes in supporting employees in their personal and professional growth while providing a solid work-life balance.
As a company that celebrates diversity, Commission Factory believes in fair treatment of employees regardless of their background. Our main priority is to support employees in their health and well-being. Among the initiatives rolled out in the organisation to improve employees' quality of life are:
Implementing a 4-day workweek for all staff

Offering flexible and remote working options

Giving 20 days of vacation leave

Work from anywhere

Volunteering Leave available

Access to training courses

WFH Allowance

Personal travel spending money

Fostering a collaborative and open work environment where employees are encouraged to give feedback
The Great Place to Work® certification was awarded through a survey undergone by Commission Factory employees, and it's a testament to the company's high level of employee satisfaction. It's also a great start to the new year, as happy employees are more productive and motivated in their work. To know more about Commission Factory's certification, visit our Great Place to Work profile page.
Commission Factory believes in continuously striving to deliver the best work environment for our employees. Are you interested in joining our team? Please view our current employment opportunities on our careers page or visit Glassdoor.