We are

proud to announce that the global affiliate marketing network Awin

has

fully acquire

d

the

leading APAC network

Commission Factory

.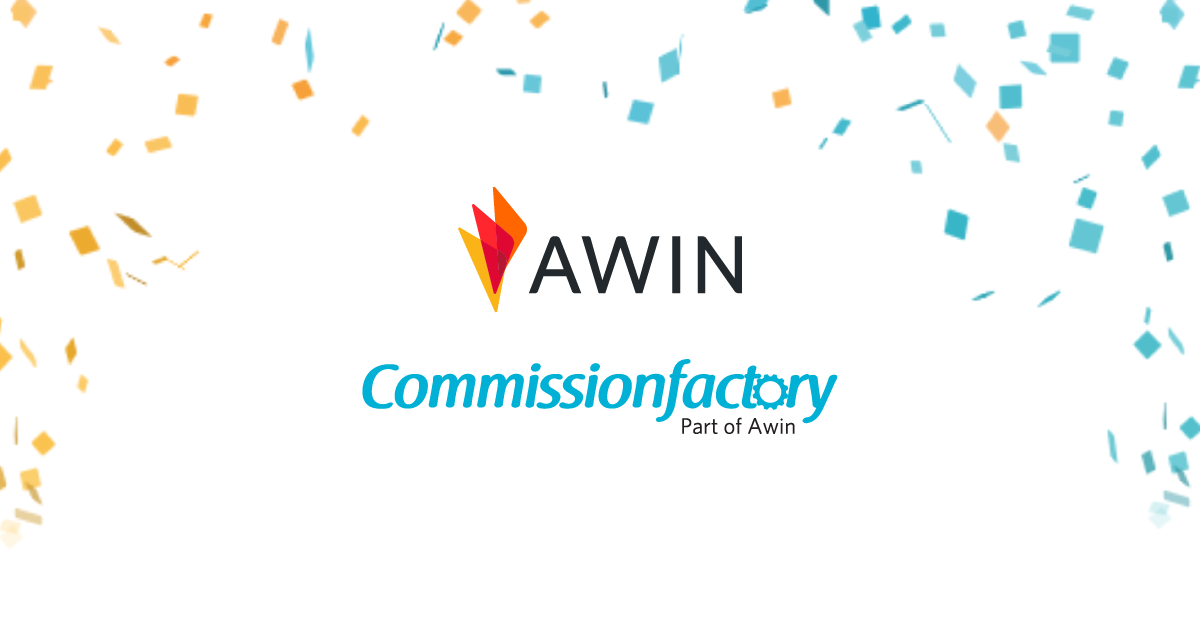 After many years working closely with Awin, a successful partnership, and an Awin investment of 25% into the network in September 2019, Awin has acquired the remaining 75% of Commission Factory. We have officially joined the Awin family. The Awin acquisition is a significant milestone for the network and demonstrates how Commission Factory's vision and culture align with Awin. The acquisition further strengthens and expands the reach for both Commission Factory and Awin advertisers, publishers and agencies.
Commission Factory has come a long way since it was founded in 2011 on the Sunshine Coast. We are proud to service over 600 brands across retail, fashion, beauty, telco and travel and more than half of all affiliate programs in Australia. Commission Factory has offices in Malaysia and Singapore, where we offer local support in those areas, and the Awin acquisition strengthens our position there.
The full acquisition of Commission Factory gives Awin clients even greater access to the Australian, New Zealand and Southeast Asian markets. Commission Factory clients, meanwhile, have better access to the USA, South America, Canada and Europe with Awin's network of publishers, the opportunities are endless for both networks.
Awin has had a hugely successful year with revenue growth of 29% in Q2 of 2020 vs Q2 of 2019. This contrasts with an estimated decrease in global ad spend of 9.1% (Zenith) over the same period. Consumers have shifted online at an accelerated rate as a result of the pandemic and cemented Awin's position outside of ad spend and firmly within the eCommerce and Martech sector. Global ecommerce's growth is predicted to be 16.5% in 2020 (eMarketer) and Awin is on track to exceed this.
This year has also been very successful for Commission Factory. Pre-pandemic growth was estimated at +28% compared to the previous year and, like Awin, was accelerated to +60% during the lockdown months between April and June.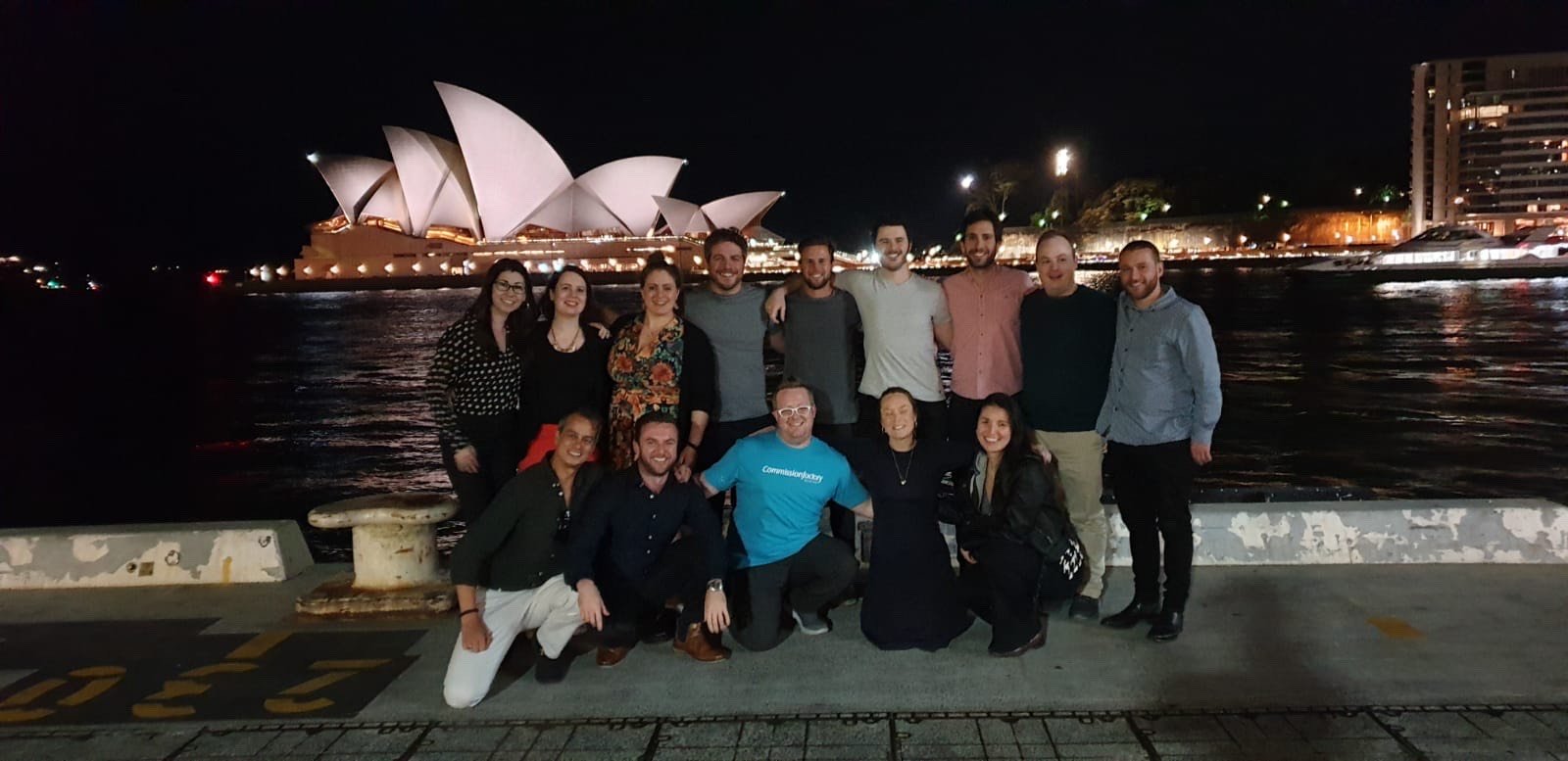 Commenting on the acquisition, Adam Ross, COO of Awin, said:
"Since Commission Factory became part of the Awin family, the team has seamlessly fit into our dynamic company culture and been an incredible driving force for our growth plans in Australia and South East Asia – the numbers speak for themselves, far exceeding all expectations.
Awin's acquisition of Australia's leading affiliate network is a business-savvy, strategic decision by Awin but also acknowledges the drive and hard work of our team and Zane and the Commission Factory team has put into building up the company since 2011.
The pandemic has accelerated a number of trends in our favour. Awin's advanced marketing technology and consultative and strategic services are creating outstanding results for clients in all markets. Awin can now include Australia and South East Asia in that mix."
Zane McIntyre, CEO of Commission Factory, states:
"From the very beginning of our relationship with Awin, we were confident that we had aligned ourselves with a company that had maintained their culture and ideals as they expanded across the globe.
Officially joining the Awin family has been a long time in the making, but it has been worth the wait. This merger will be of great benefit to the affiliate industry where we, as a combined force, will lead the market and rise to any future requirements and challenges of our diverse and evolving industry.
I am exceptionally proud and humbled when I recognise where we are today and where we began as a small three-person team, working hard to fulfil our dream of being a force for change and flying the affiliate flag in APAC. None of this could have been achieved without the amazing loyalty, dedication and talent of our ever-growing team."
We are excited for what 2021 will bring. As the powerhouse affiliate marketing network Awin joins us on our journey, we can only continue to go from strength to strength together and look to better service our clients.
Zane McIntyre remains CEO of Commission Factory, and day-to-day operations are unaffected. For further information on the acquisition, please refer to our FAQ.
With twenty years of experience, Awin's network offers a global community of people, technology and business intelligence insights. No matter what type of partner, level of service, or tools your business needs, Awin provides solutions to drive sustainable growth.
Part of the Axel Springer and United Internet Groups, with ShareASale and Commission Factory, Awin's global affiliate network is powered by 15 offices worldwide, over 1,000 employees, 211,000 contributing publishers and 15,200 advertisers.
Connecting businesses with customers around the world across the retail, telecommunications, travel and finance verticals, Awin generated €11.1 billion in revenue for its advertisers and €818 million for its publishers in the last financial year.